This is the first race in the 2023 Triple Crown of Triathlon. Triple Crown events include Spring Sprint, San Diego International Triathlon and Mission Bay Triathlon. All events must be completed in the same calendar year.
The Xterra Wetsuits Spring Sprint Triathlon, Duathlon, Aquathlon & Aquabike is a great way to Kick off your Triathlon Season. With a calm bay swim, a flat bike ride and run course, the Spring Sprint is the perfect race for Seasoned Triathletes and Beginners. Races for Adults and Kids. For those new to triathlon and want a shorter race we have the Mini Sprint Triathlon Distance.
This will be a USAT Sanctioned Triathlon, Duathlon, Aquathlon and Aquabike
Race Definitions:
Triathlon = Swim + Bike + Run
Duathlon = Run + Bike + Run
AquaBike = Swim + Bike
Aquathlon = Swim + Run
Race Features
THIS IS A USAT SANCTIONED EVENT!
Earn San Diego Triathlon Series points for all individual distances! (Kids and Aquabike included)
Beer Lounge with snacks!
Expo, Food, and FinishLine!
Kids Events!
Chip Timing (5 splits)
Commemorative Tech T-Shirt
Snacks at finish
Live Entertainment
On-Line Results
Finisher Medal
Awards top 3 in each division
Points for San Diego Triathlon Series (except Aqua-thlon)
Benefitting Life Sports Foundation
Spring Sprint is the first event of the Triple Crown Award
Sign up Early for Lowest Prices on All Triple Crown Triathlon Events
Spring Sprint - May 7th
San Diego International Triathlon - June 25th
Xterra Mission Bay Triathlon - Oct. 15th
Triathlons, Duathlons, Aquathlon, or AquaBike (Adult or Youth)

New to Triathlon? Please see our Free Triathlon Clinics and How To's on our Website:
https://www.sdtriseries.com/how-to-do-a-triathlon-and-faqs/
Event details and schedule
Distances
International Triathlon (13 & older): 1000 m swim - 19.5 mile bike - 6 mile run
Sprint Triathlon (13 yrs & older): 1/4 mile swim - 10 mile bike - 3 mile run
Sprint Duathlon (13 yrs & older): 1 mile run - 10 mile bike - 3 mile run
Sprint Aquabike (13 yrs & older): 1/4 mile swim - 10 mile bike (Your finish time is at the transition area after completing the bike portion, then head over to the finish line to return your timing chip and join the party!)
Sprint Aquathlon (13yrs & older): 1/4 mile Swim - 5K Run
Mini Sprint Triathlon (11 yrs & older): 200 yard swim - 6 mile bike - 1.5 mile run
Itsy Bitsy Triathlon (7-10 yrs old): 100 yard swim - 3 mile bike - 3/4 mile run
Please Note: ALL New Itsy Bitsy Racers will need a swim test certificate. The Swim Test Certificate can be Downloaded Here. The certificate must be completed by a certified swim instructor, coach or lifeguard that your child has actually demonstrated the swim skills in front of. This certificate will need to be uploaded to your active registration, faxed, mailed in, or presented at packet pick-up. We are doing this as an extra safety measure for you and your child. We will have opportunities for your child to be certified for free through local swim and triathlon coaches. (If your child has already participated in our triathlons this requirement is waived.)
Open Water Swim - This event is in the Bay which is considered Open Water Swimming The Red Cross Swim Safety Manual has a great section on Swimming Skills for both adults and Children, and Open Water Swimming including Triathlons. It can be found at the Following Link https://www.redcross.org/content/dam/redcross/atg/PDF_s/SwimmingWaterSafety.pdf
If you are your child need swim lessons Here are some resources:
San Diego YMCA Swim Lessons - https://www.ymca.org/programs/swim
All distances award points for the San Diego Triathlon Series!
---
Pre-Race Check In
Friday, May 5th, 3pm-6pm
(NO Course talks at this pick up location) - Judi Carbury will be at this packet pick up to answer any questions about the kids courses. She will also be on site Saturday and give a course talk, see below.

Road Runner Sports @ 5553 Copley Drive, San Diego, CA 92111
Saturday, May 6th, 10 am-3 pm
Located at - South Shores Park, Mission Bay (Race site)
Course Talks
11:00 am - Course Talks with Steve Tally
12:30 am - Triathlon Basics for the Beginner for Adults and Teens
1:30 pm - Course Talk with Steve Tally
2:30 pm - Kids Course Talk with Judi Carbary
Pre-Race Check-in Policies: All athletes must attend the ONE pre-race check-in to pick up their race materials (FRI or SAT). It is mandatory for all athletes to bring their ID to the pre-race expo. We will not give any athlete their bib number without an ID.
3:00 pm Expo Closes
We will not give any athlete their bib number without an ID. Bring your USAT Card if you have one Please.
Friends and family members will NOT be allowed to pick up for an athlete. Sorry, NO EXCEPTIONS. These events are USAT sanctioned and USAT doesn't allow anyone besides the participant to pick up race materials.
***. Athletes who do not attend FRI OR SAT (and have not selected the VIP Option-more info below) will be required to pay a $10 late fee on race morning.
---
Event Timeline:
Sunday, May 7, 2023 - Race Day - South Shores Park
5:00 a.m. Parking Lot Opens
5:30 a.m. Transition Area Opens/ Late Packet Pick Up Opens
6:40 a.m. Transition Area Closes/ Late Packet Pick Up Closes (Please don't be late)
6:45 a.m. Duathlon Begins
6:50 a.m. Triathlon Waves Begin
8:00 a.m. Beer Garden Opens
8:45 am Athletes may start removing bikes from transition - no removal prior to this time
9:45 a.m. - Expo / Race Parking Lot - Reopens - If you need to leave prior to this time please park in other parking areas.
10:00 a.m. Awards Ceremony (approximate)
11:00 a.m. Transition Area Closes. All bikes must be removed.
---
VIP Option
For a fee of $40 - You will have VIP Bike Racking - your name will be on a reserved space on the bike racks in your wave. Your race numbers, swim cap, timing chip, and t-shirt will be ready for you to pick-up on race morning at the VIP Check in area. You DO NOT have to attend the expo or packet pick up. You will check-in on race morning at the VIP check-in table. Pick-up is from 5:40 am-6:40 am. You will then continue on to the transition zone to be body marked. Please plan your time accordingly.
VIP entries must be received by April 24th. NO EXCEPTIONS!
---
Race Divisions
Triathlon & Duathlon
Age Divisions:

7-8 (Itsy Bitsy distance)
9-10 (Itsy Bitsy distance)
11-12 (Mini distance)
13-15 (Mini & Sprint distances)
16-19
20-24
25-29
30-34
35-39
40-44
45-49
50-54
55-59
60-64
65-69
70-74
75-79
80-84
85 +

Special Divisions Include (Sprint distance only):

Elite (Triathlon Only)
Challenged (Triathlon Only)
Military (Triathlon Only)
Clydesdale & Athena (males 220lbs+/ladies 165lbs+)
Clydesdale & Athena 40+ (males 220lbs+/ladies 165lbs+)


Relay Teams: 2 or 3 person teams
for Sprint Triathlon & Duathlon only


Men
Women
Mixed 119 and under (both men and women)
Mixed 120+ (ages of all athletes =120+)

Aquabike & Aquathlon will have divisions based on registration #s. At a minimum:

Top 3 Male & Female
more divisions could be added
---
Wetsuits- Purchase a wetsuit from our official wetsuit sponsor, XTERRA WETSUITS! Special San Diego Triathlon Series discount! Wetsuits 60% off! Check them out HERE ! Use code: R-KOZ at Checkout.
---
Disclaimer & Refund Policy
The race course and timeline can be changed at the discretion of the race organization. All distances are approximate by GPS measurements.The race can be altered, postponed or cancelled with no refunds due to any reason including but not limited to weather, natural disturbances, police activity, acts of terrorism and threats of terrorism and other circumstances.
Refund Policy:
Due to the number of race transfer requests and cancellations that occur in the weeks prior to a race we have the following policy that is in accordance with USAT Policy. Refunds will NOT be issued after a registration has taken place. Considerable effort goes into producing an event and funds are expended and applied in good faith based on a registration. If you would like to change your registration from one distance to another, you will be charged for the difference in price at the time of the change. If you would like to transfer your registration to another person contact our office at least 2 weeks before the race. $20 Admin fee.
South Shores Park Boat Launch
South Shores Pkwy
San Diego
,
CA
92109
Media
9 Photos and Videos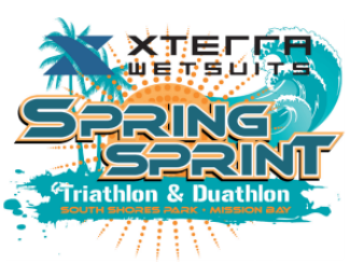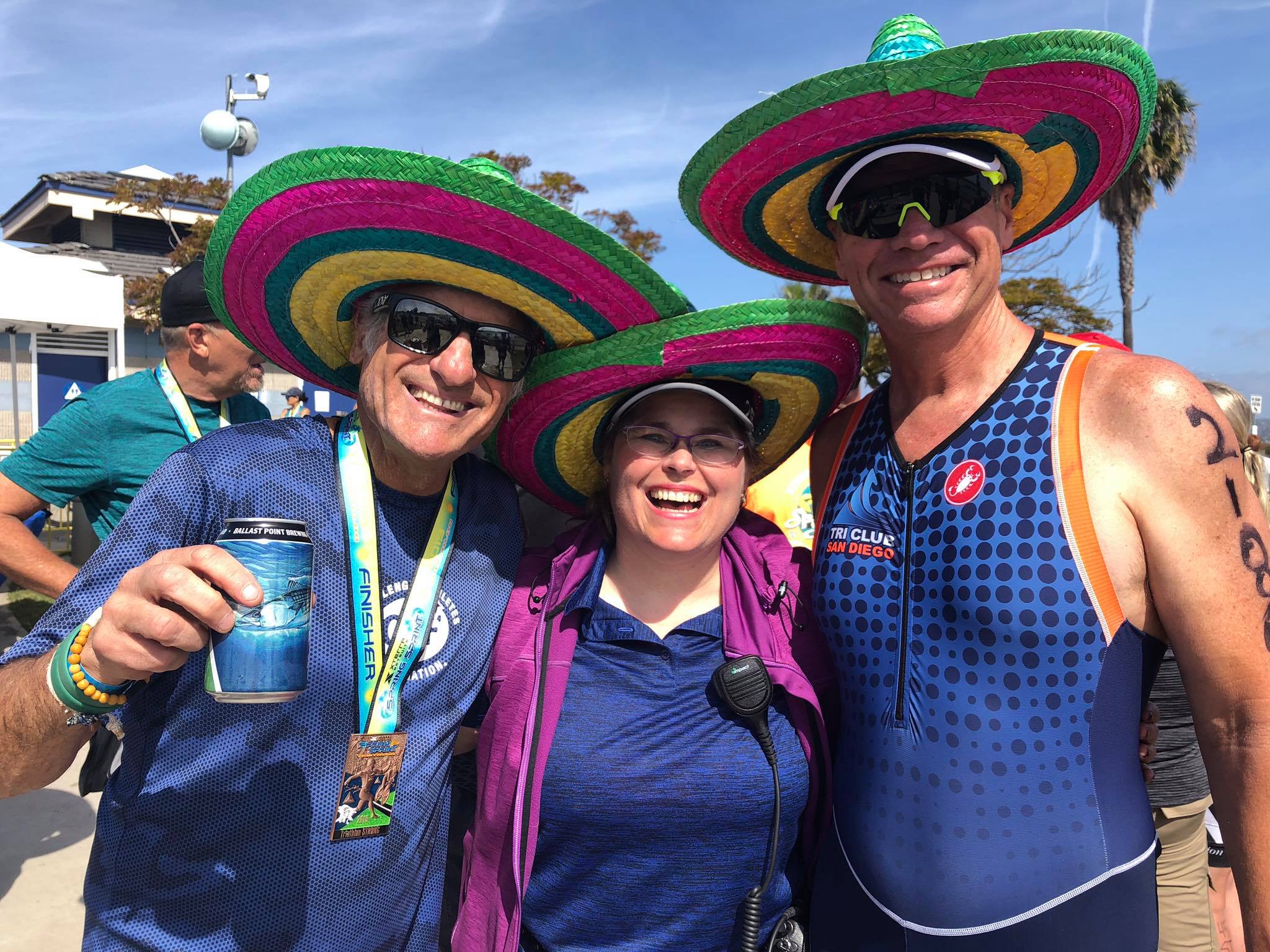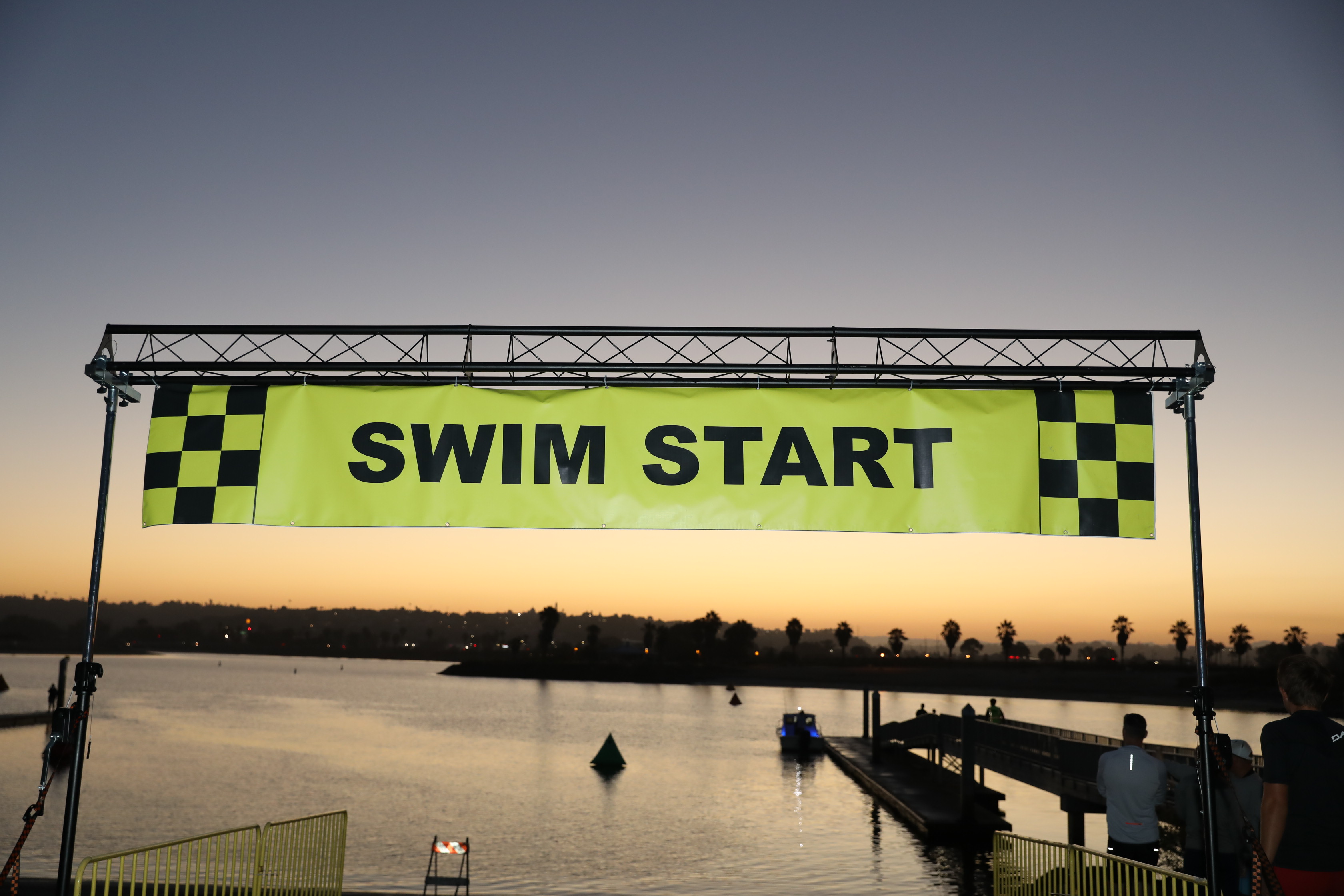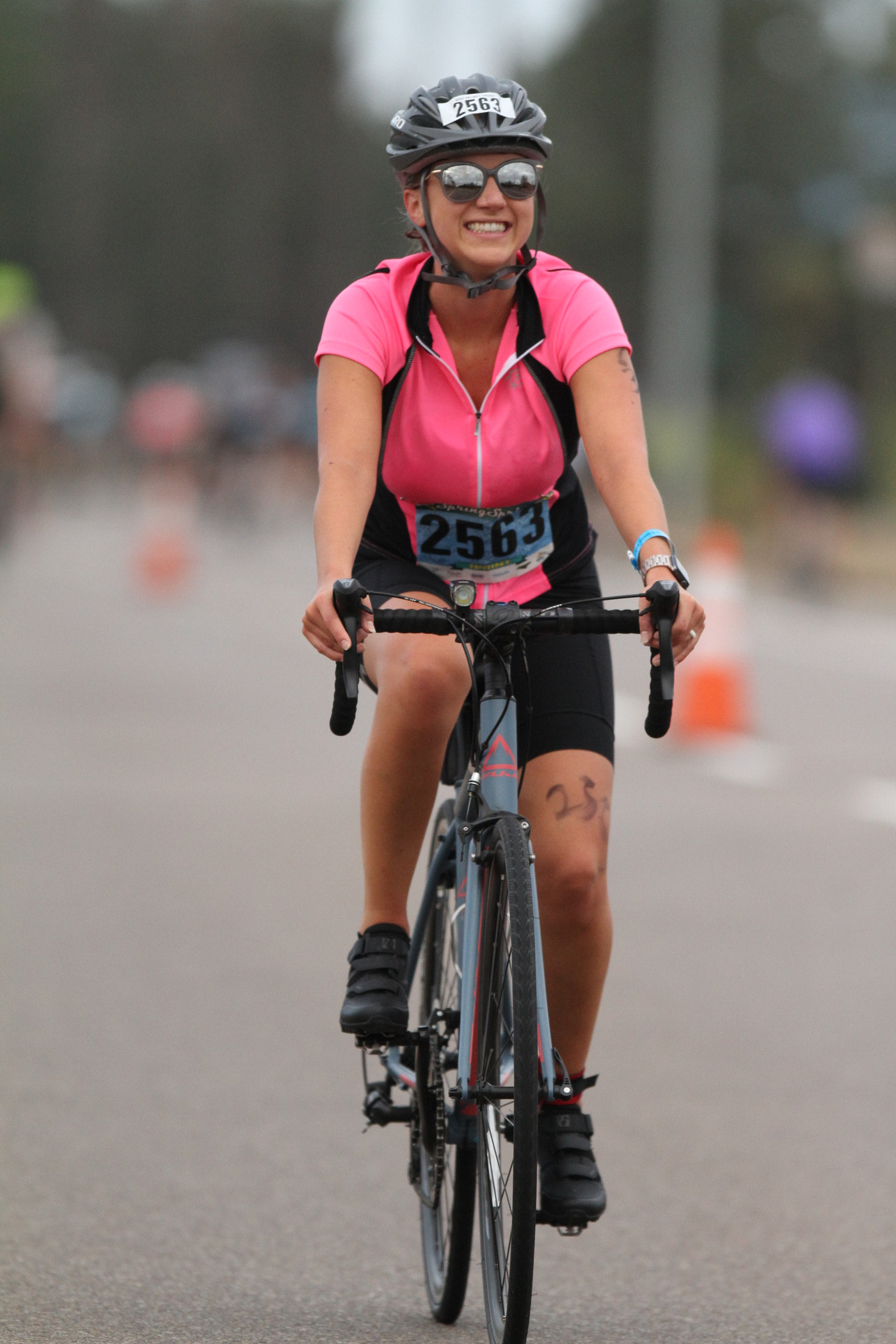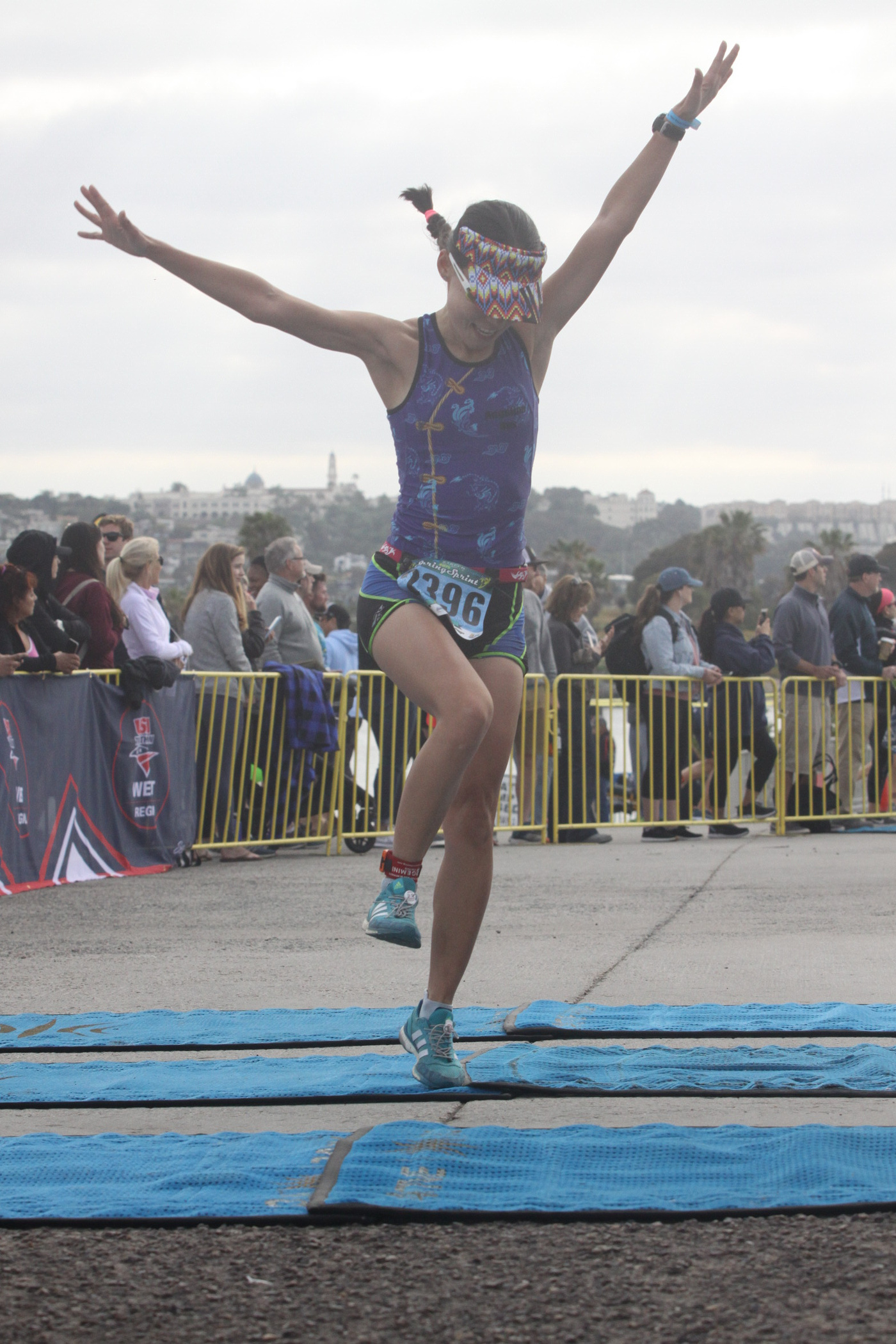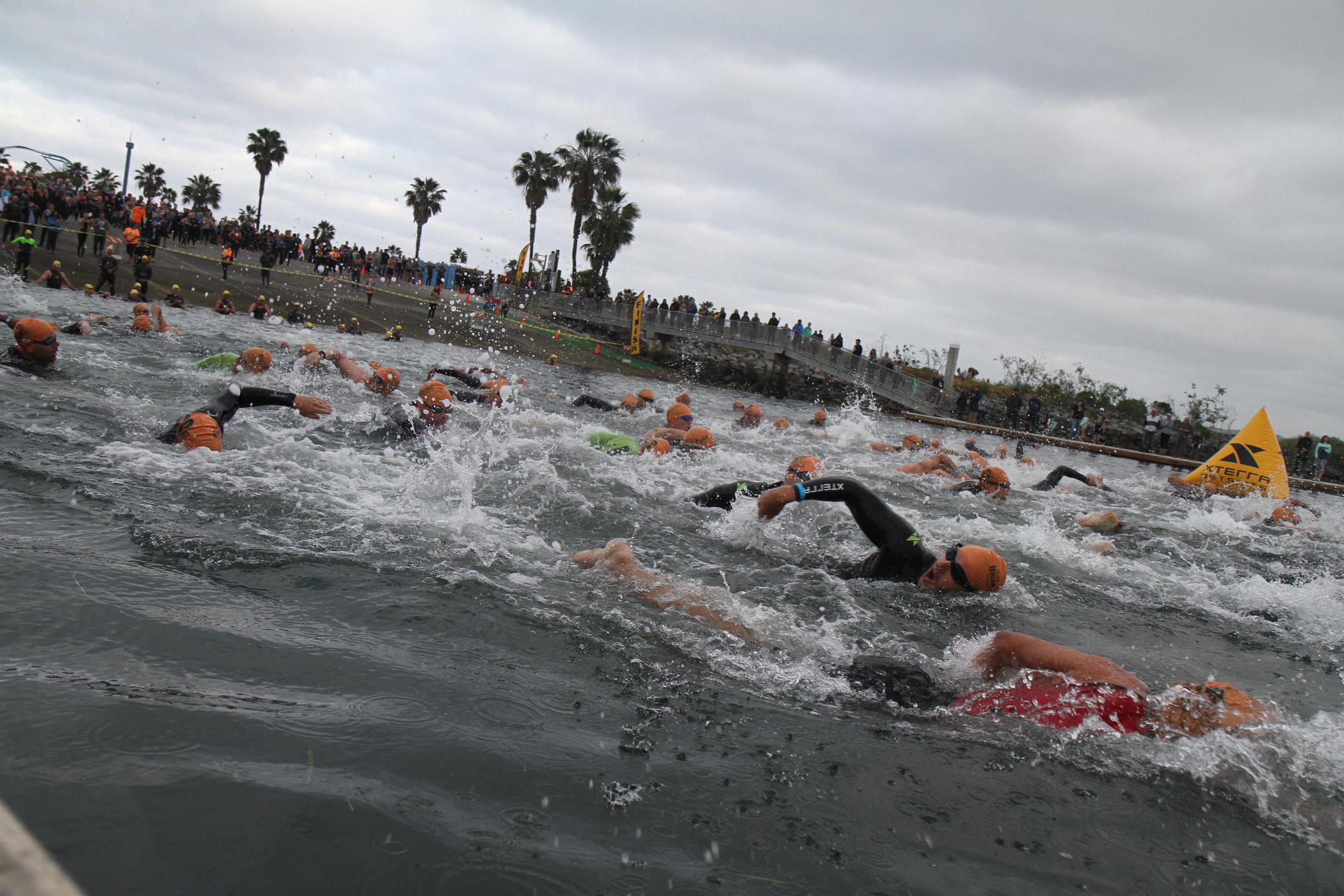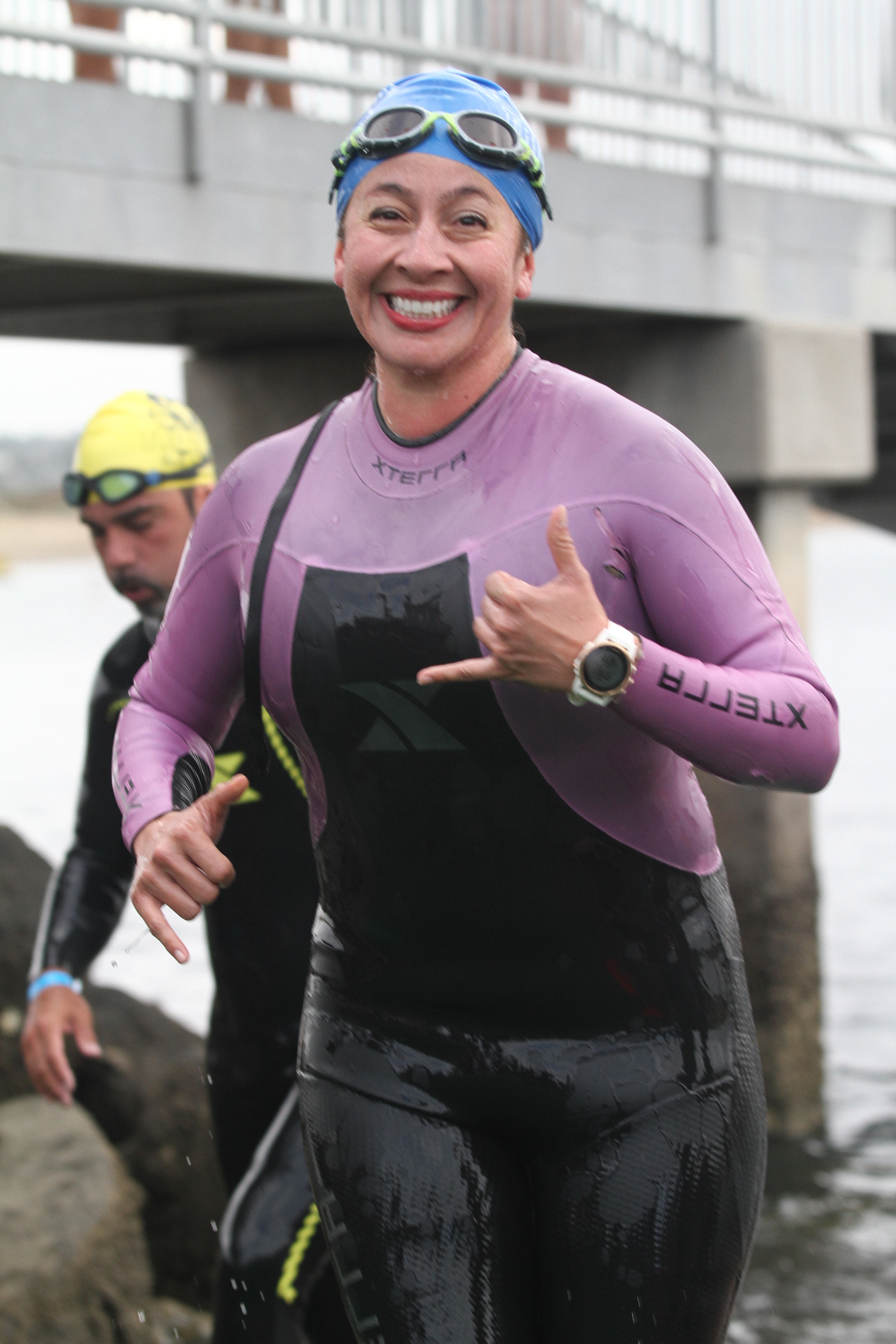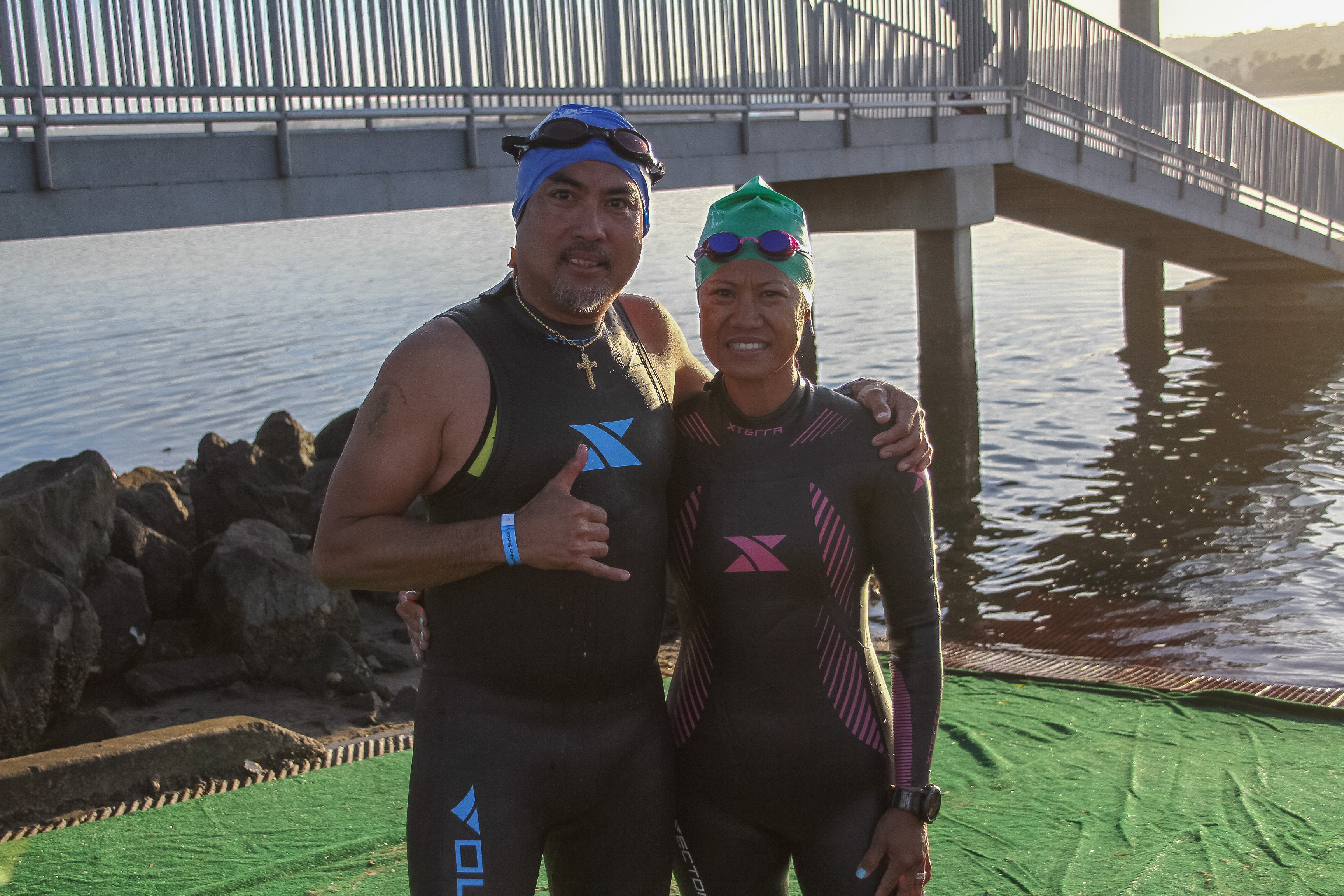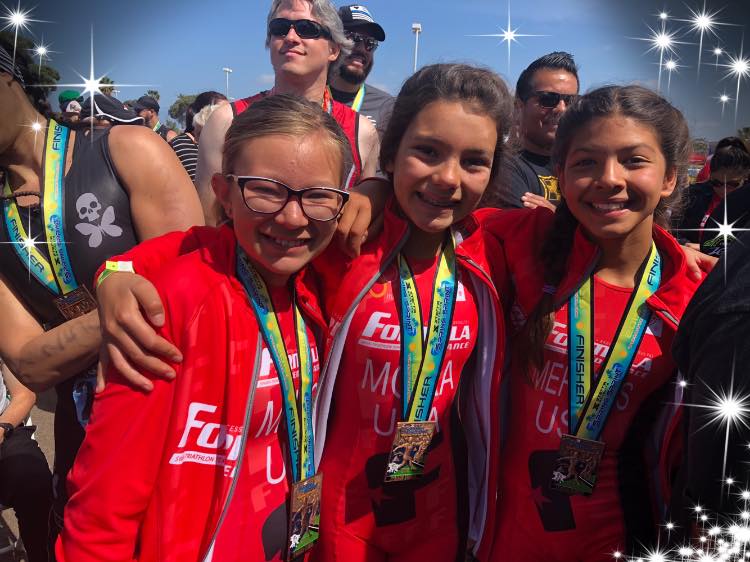 More events from this organizer