WE'RE GOING VIRTUAL, 5K and 12 K
December 1 – 12, 2020
NEW RACE FOR 2020: The 12K's of Christmas
This festive event for the whole family will be virtual in 2020! You can register for the 5K or our NEW 12K, run/walk on the course of your choosing or on a treadmill on the or dates of your choosing between December 1-12, 2020.
Registration includes Long sleeve technical shirt, 5K and 12K T-shirts will be different. Participants will receive the t-shirt for race registered for.
Super Sleighbells Challenge: Register for both races 5K & 12K.
Participants will receive both the Sleighbells on the Square 5K and The 12Ks of Christmas long-sleeve technical t-shirts.
SUBMIT RESULTS: Please submit your result by entering your finish time and uploading proof of completion, such as a screenshot of your tracking app or photo of your GPS watch that shows the time and distance completed.
You will need to enter your registration ID, can find it under your name number begins with an R-XXXXXX.
Click here to submit results and upload photo:

https://resultscui.active.com/events/SleighbellsontheSquareVirtual5Kand12KsofChristmas
This race attracts hundreds of dedicated and generous runners raising tens of thousands of dollars each year for the Cobb County Bar Children's Emergency Fund. The Fund provides support for Cobb families in need in areas that are often not addressed by traditional charities, assisting with utility bills, clothing, medicine, housing, to help local families get back on track.
School Contest: Awarded to the School with the most participants. Family and friends can participate. 1st Place: $750, 2nd Place: $500, 3rd Place: $250
Facebook Contest:Like and Share our event page and tag 3 friends in comments, to be entered for a chance to win $500 Cash Prize!
Sleighbells 5K Title Sponsor: Moore Ingram Johnson & Steele LLP
The 12Ks of Christmas Title Sponsor: Jones and Swanson
T-Shirt Pick-up
Friday, December 11th from 11:00 am to 3:00 pm
Steele Law Firm, 260 Washington Avenue, N.E., Marietta, Georgia 30060
Phone: 770.693.2426
www.cobbcountybar.org
Event details and schedule
(Run/Walk one time or in segments anytime between Dec. 1 and Dec. 12, 2020:
Virtual Races

Distance

Adults

(18 years and over)

Youth

(under 18 years)

Sleighbells on the Square 5K

5K

$35

$25

The 12K's of Christmas

12K

$35

$25

*Super Sleighbells Challenge 5K & 12K

Both 5K and 12 K

$50

$40

Phantom Runners

Support in spirit

$30

$30
* Includes 2 long-sleeve technical t-shirts for Sleighbells on the Square 5K and 12Ks of Christmas.
MUST REGISTER BEFORE Nov 20, 2020 to ensure you receive your shirt before the race period of December 1-12
Sleighbells on the Square is presented by the Cobb County Bar Association to support the Children's Emergency Fund, a 501c3. Contact: Carol Kinstle, Executive Director, Cobb County Bar Association, carol@cobbcountybar.org.
December 01 - 12, 2020
Monday, Tuesday, Wednesday, Thursday, Friday, Saturday, Sunday
Media
3 Photos and Videos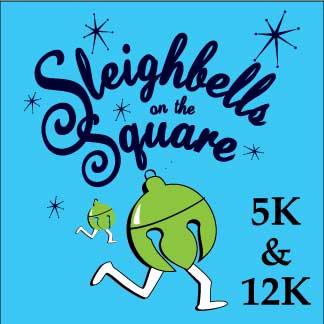 More events from this organizer