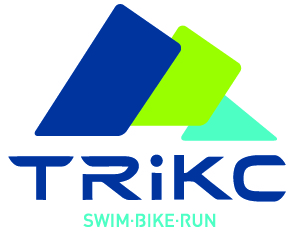 January 12 - March 16, 2021
TRiKC Big Spin Sessions 2021
Blue Bike Health and Fitness • 11128 Holmes Rd #3625

Kansas City

,

MO

64131
Organized by TRiKC
Challenge You! Change You!
The TRiKC Big Spin Sessions are not just another spin class. We believe in challenging the status quo, we believe in thinking differently. No more out-dated training from other sports. We offer innovative training techniques designed to take your "Triathlon" fitness, strength, and performance to the next level. Don't just spin your wheels this winter, come bike, and run with us and get some distinctive training, incredible coaching, and a lot of fun.
Others have attempted to imitate our Big Spin Sessions, but no one can duplicate them. We are always a step ahead. If you want to be a better "Triathlete", join us for the 2021 Big Spin™ Sessions.
Getting Faster, Just Got Easier!
Event details and schedule
DO EVERYTHING THIS WINTER!
The Ultimate Winter Training Series: TRiKC is offering its 75 minute "bikerunyoga" Big Spin Sessions designed specifically for triathletes. There is no other winter training program like this anywhere.
Weekly Revolutions:. Our 10 week program will make you work harder, sweat more, and take your winter fitness to a new level. Do not just spin your wheels attempting to get into shape, let your heart race into nirvana at the TRiKC Big Spin Sessions will be held every Tuesday starting January 12. Each session will start promptly at 7:00pm and will last 75 minutes.
TRi Package: Do not miss the TRiKC 75 minute program designed specifically for triathletes. In our program you will not only learn proper triathlon cycling technique, you will learn to tune your legs for the run after the bike.
SpinMaster: IT'S ALL ABOUT YOU! Get stronger this winter at TRiKC's Big Spin. We offer the most demanding and rewarding program known in the United States. Come spin and try to become our club's "SpinMaster™" for 2021. You will take home an incredible prize like a Giro Aero Helmet, Zipp aerobars, or a Garmin Forerunner or Varia Radar!
Our Coaches: We are proud to have a variety of the area's best USA Triathlon and Ironman Certified Coaches to conduct our Winter Training Sessions. Our coaches pledge to help you become the triathlete you want to be by elevating your enjoyment of training to a new level.
Equipment: For the bike, all you need is a bicycle, wind trainer and a towel or mat to place under your equipment. A cadence sensor on your bike will be helpful, but not necessary. You will need running shoes, unless you just desire to cycle. Our program is available for all levels and for anyone interested in improving their health including mountain bikers, cyclists, and runners.
Need a Bike Trainer?: We have a limited number of trainers which you can rent for $5.00 per session. They are available on a first come basis, by reservation. If you would like to rent a trainer, send us an email at TRiKCtriclub@gmail.com. ALL TRAINERS HAVE BEEN RENTED AT THIS TIME.
Location: TRiKC holds its Big Spin Sessions at Blue Bicycle Health and Fitness.
After Hours: After each rewarding workout, we visit one of Kansas City's great eateries to refuel. The conversation flows as easy as the beverages and the vibe is distinctly After Hours. Join us!
Walk-Ins: If space is available, TRiKC members can attend individual Big Spin Sessions at the rate of $12.00 per session. If you would like to attend an individual session, send an email to TRiKCtriclub@gmail.com and we will confirm whether or not space is available for that session.
January 12 - March 16, 2021
Monday, Tuesday, Wednesday, Thursday, Friday, Saturday, Sunday
Blue Bike Health and Fitness
11128 Holmes Rd #3625
Kansas City
,
MO
64131
Media
3 Photos and Videos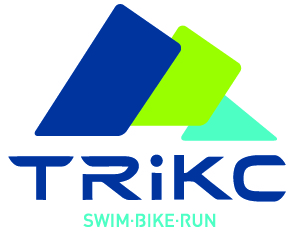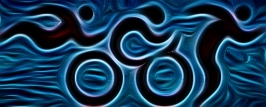 More events from this organizer