Join us for a day of biking along the bay-front, marina, farmland and wineries of Southern Maryland, all while enjoying the company of friends who share your same passion for biking. This is a fully supported event with routes ranging from 16 miles to a metric century, including our 16 mile New Rider route.
Event details and schedule
End Hunger In Calvert County is a (501)(c)(3) non-profit organization. All proceeds and donations stay right here in Calvert, helping to care for our most needy residents.
Schedule
(subject to change)
Friday 4.21
3:00PM – 7:00PM: Early Check-In & Merchandise
Saturday 4.22
7:00AM – 10:00AM: Same Day Registration & Check-In
10:00AM: New Rider Orientation
11:00AM – 3:00PM: Post-Ride Picnic
3:00PM: Route Service End
Rest Stop Hours
8:00AM – 10:30AM: Herrington Harbor
9:00AM – 1:00PM: Jug Bay Wetlands Sanctuary
9:00AM – 2:30PM: Friday's Creek Winery
9:30AM – 12:30PM: Faith Assembly of God
Routes
New Rider 16 mile (Group Ride) • 38 mile • 50 mile • 63 Metric Century
For the New Rider 16 mile, there will be an orientation at 10:00AM on road rules and safety, and your bikes will be checked for safe road use. A ride leader will guide the group through the 16 mile ride.
NOTE: All routes except the 16 mile are encouraged to start your ride between 7:00AM and 9:00AM to take advantage of the rest stop hours and SAG support services.
The links below will allow you to download official maps and cue sheets for each route:
PAPER CUE SHEETS:
RIDE W/ GPS LINKS:
Chesapeake Church
6201 Solomons Island Road, Huntingtown, MD 20639
When you arrive, please park and check-in/register in the Children's Ministry Wing Lobby of Chesapeake Church to receive your ride information. There will be plenty of signage to get you to the right place. You can begin the ride whenever you would like, but route services end at 3:00PM so you should plan to complete your ride by then. If you purchased merchandise online, it can be picked up at any time at Merchandise.
NOTE: Parking at this event is limited, so please consider carpooling whenever possible.
Event Details
All participants receive a free bike t-shirt & SWAG bag, food and refreshments at rest stops, and access to the Post-Ride Party. Registrations received by April 1 are guaranteed a bike t-shirt will be available in their size on the day of the event.
Friday's Creek Winery will have an Open House and be selling wine at their rest stop for you to purchase if you choose. All purchases will be transported back to Chesapeake Church for you and can be picked up from Merchandise at the Post-Ride Party.
This event will take place rain or shine, come prepared and ready to ride!
Safety Rules and Guidelines
Your safety is a priority. Please take a moment to look over the bike safety sheet.
Obey all traffic laws, including Maryland bicycle laws.
Ride single file as required by law. You may get ticketed!
All riders are required to wear a ANSI/SNELL/CPSC approved helmet.
Please be courteous to other participants and vehicles sharing the road with you.
This ride is not recommended for children under 14 years old.
Riders under the age of 18 must be accompanied by an adult and have the consent of a parent or guardian to participate in the event.
All minors must be under adult supervision at all times.
First aid is available in mobile units along the route and at rest stops. These units have access to local emergency services. Please carry your cell phone with an emergency contact programmed into it or carry an emergency contact card.
Bike repair services will be located at the start/finish area (fee may apply). SAG Support will also be available during the ride.
Post Ride Party
This will be a great celebration for completing the bike ride with free food, live music and community. Rita's Ice in Dunkirk will be back again at the Post-Ride Party! There will also be raffle items donated from CVS Pharmacy, Bike Doctor & SportsClips. Join us from 11:00AM to 3:00PM at Summit Park behind Chesapeake Church.
11:45PM: Raffle Drawing
1:15PM: Raffle Drawing
2:45PM: Raffle Drawing
Chesapeake Church
6201 Solomons Island Rd
Huntingtown
,
MD
20639
Media
1 Photos and Videos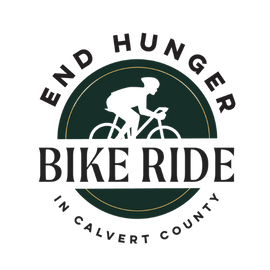 More events from this organizer