About this event
Success!
We'll send your reminder 2 days before this event closes so you don't miss out.
Reminder canceled
You will no longer receive email alerts about this activity.
2023 Lakewood 'Labor of Love'
Half Marathon
10K & 5K
1Mile Kids Fun Run/Walk
RACE DATE: Saturday, September 2nd, 2023
Start Time for the Half, 10K & 5K: 8AM
Kids Run will start at ~8:45AM
Location: Fort Steilacoom Park
Join us at the Lakewood Half Marathon,10K, 5K and 1 Mile Kids Run/Walk. Let's get back to running, walking, and spending time with your family and friends – even the furry ones! Now is the time to GET BACK to getting BACK in shape. Help us build our fabulous running community by bringing your friends and family to the Lakewood Half Marathon,10K, 5K and 1 Mile Kids Run. Don't forget to bring your pet, too! That's right, bring your best friend and let them enjoy the outdoor views along the gorgeous running course right here in Lakewood!
HALF MARATHON
The Half Marathon winds its way out of scenic Fort Steilacoom Park towards the Oakbrook neighborhood and Oakbrook Golf Course – plenty of tree-shaded areas along the course and impressive support from the local community. 90% of the route is on good-quality pavement with very moderate rolling hills – nothing crazy. Once back inside Fort Steilacoom Park, the course continues on the Waughop Lake loop – two laps around the lake and the multi-purpose trail system.
10K & 5K RUN/WALK – Including Pets and Strollers
Both races start inside the scenic Fort Steilacoom Park. The 10K will wind its way to the neighborhood streets via traffic-controlled intersections…just like the Half. The 10K course turn around point is near Oakbrook Park, then heads back to Fort Steilacoom Park via the same route. Just one loop around Waughop Lake for the10K and 5K. Strollers and Pets are allowed on all courses, but the 5K is the ideal course to bring along your strollers and furry friends. The 5K course is completely inside Fort Steilacoom Park. Both the 10K and 5K are considerably flat and fast courses. Both courses follow the best part of Fort Steilacoom Park, running along the beautiful shores of Waughop Lake. Segments of the run will use the charming multi-use trail system. The multi-use trails in the park are easily traversable and are accessible for pets and strollers. In fact, the entire family can enjoy this alluring run, walk, or stroll around the park. The 10K, 6.2 Miles, is very similar to the ol' time Dragon Runs. Same Dragon Vibe, but now a straight up 10K run. Stay tuned for the medal designs!
1 MILE KIDS FUN RUN/WALK
We always like to include the kids on race day! All participants – ages 10 and under - run for fun! Each child will receive a great looking Medal, desirable for children. Parents, pets, family, and friends are welcome and encouraged to complete this fun race/walk alongside the kids. Have fun with the whole family!
AID STATIONS
Water and Gatorade will be available at the aid stations set up throughout the course.
FINISH AREA
All athletes will finish through the big Just TRI Finish arch and receive the coveted Just TRI Half Marathon Finisher Medal, T-Shirt, and swag. Children 10 and under will also receive a Medal after completing the Kids Run. Shirts will be available for purchase. The Kids Run is a non-competitive event just for fun with an opportunity to reward their efforts with a medal. Parents are welcome to join in the fun run.
Just TRI HIDDEN IDOL CASH CONTEST!
Wait, what? YES! Cash prizes…the Just TRI Staff has hidden 3 idols along the course, each worth $25.00 or $10.00. Why? Because we want you to win! Find the hidden idols---you win! You can only win once and each course will only have one idol. This also includes the Kids Run, which will have an idol worth $10.00. Turn the idol in at the finish area to the Race Director and receive Cash. Cold, Hard Cash! Look for clues on Just TRI's Face Book page. We will post clues on Facebook throughout the year.
COVID-19 SAFETY PROTOCOLS
By joining our race, you acknowledge and agree to adhere to generally accepted COVID safety protocols at the time of the race. These protocols are aligned with Washington State COVID-19 Safety standards that will or will likely be in place at the time of the race. Currently, face covering is optional – please be aware of updates in the days and weeks before race.
RACE DAY
Please be sure to review the course! The Staff will know the course, but it is up to the athlete to know all the course details! Make this your personal best by staying on course!
Athlete Day of Race Check-in will start at 6AM at Shelter 1, at FORT STEILACOOM PARK!
Day of the race check in gets crazy! We try to streamline this process as much as possible. Bib numbers for people wanting to register on the day of the race will be preassigned in our system. No additional swag will be handed out at this time – just the shirt and number.
Course maps will be posted at packet pick up and at the park on race day.
The Kids 1 mile will start at approximately 8:45, which will allow 5K participants to finish their race and be able to watch (or participate in) the Kids Run. The Kids Run is meant to be simple and just for fun. They will receive a bib number, and all finishers get a medal. There will be no finisher time for the Kids Run– the race is intended to be non-competitive. Shirts may be available for purchase.
The use of personal music devices is strongly discouraged at this race. To enjoy all that our race has to offer and for the safety of all participants, Just TRI encourages a headphone-free environment during the running of the event.
Just TRI events are for the most part cup less, as we TRI to be Earth friendly, but additionally due to COVID protocols and health safety standards. We will have some cups for those who do not have refillable bottles. Please bring your own container that can be refilled at our aid stations.
Results will be posted after the race, see RunLakewood.com
AWARDS
Awards will be presented to individual Half Marathoners, 10K and 5K – three deep. Award ribbons will be presented to age group winners, also three deep.
Age Groups: Under 20, 20-29, 30-39, 40-49, 50-59 & 60+.
PHOTOS
Smile, wave, and cheer when you see a photographer – photos from our Just TRI photographer will be available for download. See RunLakewood.com after the race!
VOLUNTEERS
We need your support! This is easy money! Bring 10 volunteers out and Just TRI will make a $100.00 donation to your non-profit organization. There is no easier way to earn money for you group!! We do this for all our events and people LOVE IT! Want another way to make money for your non-profit…Contact the Race Director.
SIGN UP A FRIEND!
This will be the 4th Annual Lakewood Half Marathon and we want to make this race bigger and better!
1. Sign up a friend and get an Insulated Polar 20oz water bottle and a pocket-size Body Glide. The perfect set up for a Half Marathon, 10K/ 5K run or walk!
2. Have your friends, running partners, co-workers, sons, daughters…all your family members register at:
3. Email the Just TRI Pro Staff the message: "My friend...NAME...Just Registered" to: JustTRIswimbikerun@gmail.com
You will receive your water bottle and body glide items at the race!!!
Limited to first 20 participants!
PACKET PICK UP
Look for additional Details coming soon!
Thursday August 31st, 4:00-6:00
Friday, September 1st, from 4:00-6:00
YOU GET EXTRA SWAG WHEN YOU COME TO PACKET PICK UP AS OPPOSED TO RACE DAY!
Location of pick up announced in the future.
CANCELLATION POLICY
There are no refunds for this race. We certainly understand injuries occur and life happens. Therefore, you will be able to transfer your registration to another Just TRI Running event. Please Email the Race Director for this option at: JustTriDragon@gmail.com
Event Website: RunLakewood.com
LIKE US ON FACEBOOK AND LOOK FOR OUR UPDATES
https://www.facebook.com/JustTRIswimbikerun/
BELIEVE!
Event details and schedule
2023 Lakewood 'Labor of Love'
Half Marathon
10K & 5K
1Mile Kids Fun Run/Walk
RACE DATE: Saturday, September 2nd, 2023
Start Time for the Half, 10K & 5K: 8AM
Kids Run will start at ~8:45AM
Location: Fort Steilacoom Park
FOR UPDATES CHECK:
September 02, 2023
Saturday
Fort Steilacoom Park
8714 87th Ave SW
Lakewood
,
WA
98498
Running-Half marathon - Individual, Half Marathon
Running-5K - 5K Fun Run / Walk with Pets and Strollers
Kids 1 Mile Fun Run - Kids 1 Mile Fun Run
Media
2 Photos and Videos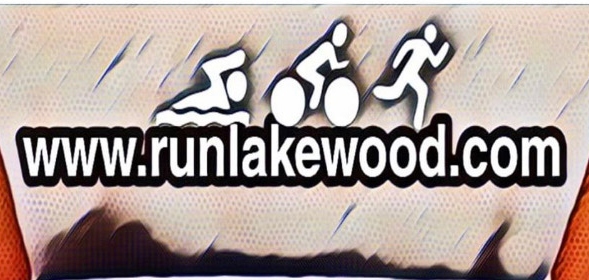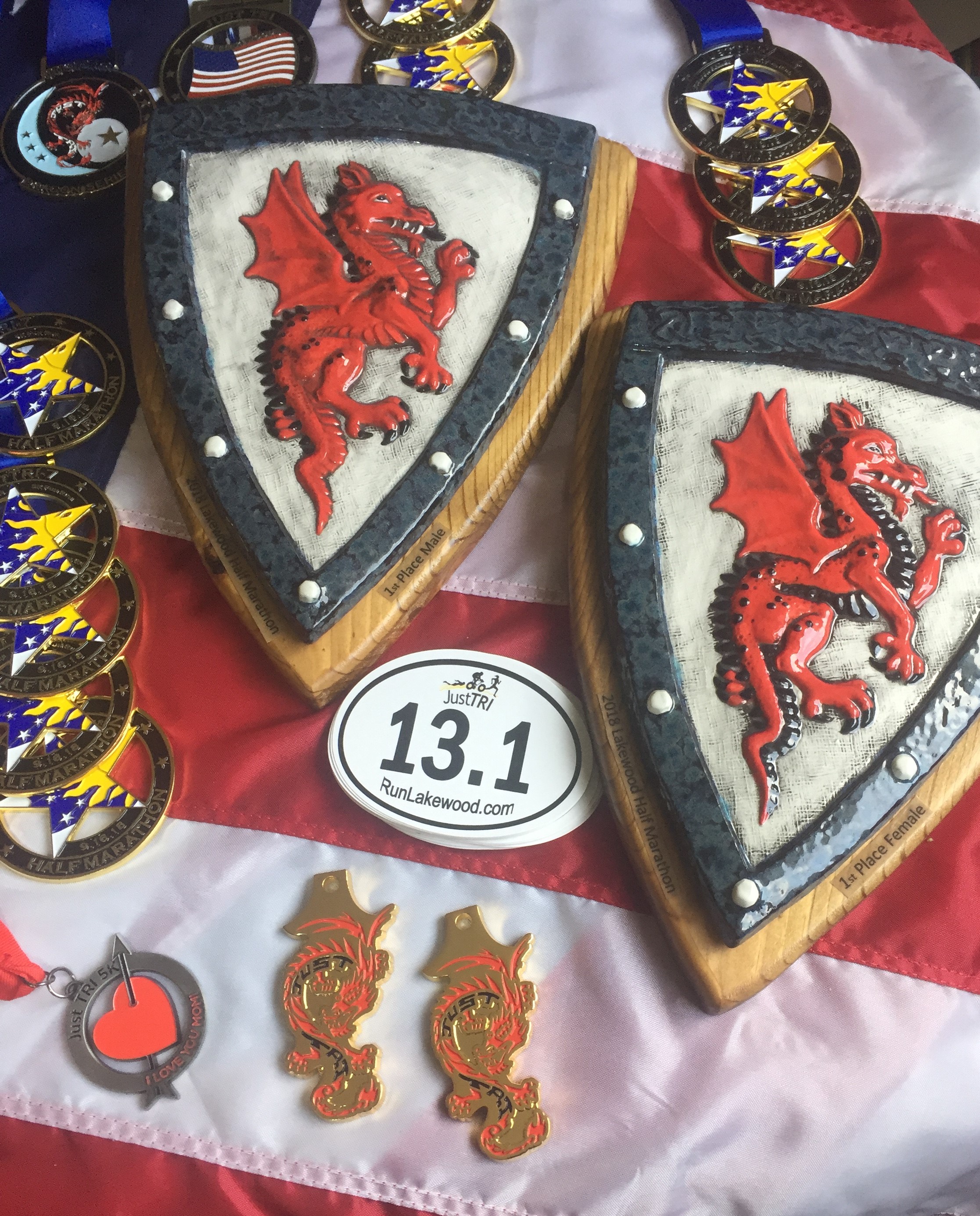 More events from this organizer