About this event
Success!
We'll send your reminder 2 days before this event closes so you don't miss out.
Reminder canceled
You will no longer receive email alerts about this activity.
This is a FUN FOCUSED camp where you get to meet and spend time with your other BASE Teammates.
Event details and schedule
Clermont Florida - 2/24-2/27/2022 WEEK 2
Camp Cost:
$199 - register by December 31, 2021
$249 - register January 1 - January 31, 2022
No registrations after February 1 - we have to ship all items to camp
Includes: Group led training sessions. 1 BASE Camp T-Shirt. 1 bag of BASE Hydro. Swim lane reservation.
We are trying to provide these camps to our BASE team members basically free of charge, but in doing so we have to prevent everyone signing up and canceling at the last minute. Hence the reason for a small fee. We need to provide accurate numbers to the pool in order for us to have lane reservations. The National Training Center which is hosting our swim workouts charges $15 / camper per day. Hence that is where the bulk of your registration money is applied. We are also bringing in coaches to assist and help. If you register and at the last minute you cannot attend, you will NOT receive a refund on your payment or the product as we will have had to use the money to secure non refundable lane space in the pools.
We are sorry but there are NO discounts. The pool charges us the full amount. We are not able to tell them "well we only had 96 swimmers in the water today and not 100, so can we get a $15 / person discount"
This camp will be a ZONE 1 effort camp where we have fun and get in some fun mileage. We will be swimming for 90 minutes each of the 4 days. We will never do anything harder than a Zone 2 effort. Except for some sprints in the pool. We will do some climbing at Sugar Loaf mountain. It's a big hill.
If you go to Air BNB, you will see a lot of homes for rent about 10 minutes away from the NTC. This is where we should all stay, in the same neighborhood.
Swim:
We will be putting in 2,500 - 3,500 yards per swim workout. Thursday, Friday, Saturday, Sunday. - you are not required to go this far. Most of our sets will be 25's, 50's and a few 100's. You will be in a lane with people of your speed. We have 21 lanes reserved. So we will not be crowded.
Bike:
We will Ride Thursday, Friday and Saturday. We will not ride Sunday.
Ride leaders will lead their speed groups. Within the group, it is a NO DROP RIDE. Period. Meaning, if someone in your group get's a flat, the ENTIRE GROUP STOPS TO HELP. There will be one hammer group, but that is it. These are social rides to get to know one another.
Run: Our runs will never be hard. No track. No speedwork. Fun social runs. Friday will be exciting and different, but we will never race each other running.
Training Schedule: All workouts are optional, below is what is scheduled. NOTHING HARD. ALL FUN.
Thursday

7:30 - 8:00 - EASY group 3 ish mile run. Meet at NTC (Pool)
8:15 - 9:30 - Swim
12:00 - 2:00 - Bike. Nothing too hard. Just fun group ride. Flat.
6:00 - dinner as a group at Home BASE, Catered $15 / person

Friday

8:00 - 10:00 - Swim.
12:00 - 3:00 - Bike / Run Workout with hills for bike. A hill, multiple times.
6:00 - dinner as a group at Home BASE, Catered, $15 / person
Saturday

8:00 - Bike: however long you would like to ride. We will be split into groups. Meet at Waterfront Park. 330 3rd St, Clermont, FL 34711

ALL RIDES ARE ON WEST ORANGE TRAIL, OUT AND BACK
Group 1 - 2 Hours out, 2 Hours Back
Group 2 - 1.5 Hours out, 1.5 Hours Back
Group 3 - 1 Hour Out, 1 Hour Back
Group 4 - Follow Meehan to the Brewery, hang out, Ride Back

2:00 - 3:30 - easy swim at Pool
6:00 - dinner as a group at Home BASE, Catered, $15 / person

Sunday

8:00 - Run: However long you would like to run.
11:00 - 12:30 - swim, optional at the pool
1:00 - 5:00 - hang out at the beach at the lake with paddle boards
6:00 - group dinner at Carraba's for those of you who are still in town
Campers should arrive Wednesday at any time so they are prepared to go Thursday morning at 7:30 AM. We will do team dinners every night.
The focus of the camp is to train in the morning, have fun in the afternoon / evening and get to know other people.
Partners such as Quintana Roo and Normatec will be providing us with demonstrations.
Accommodations:
If you look at the image below, I HIGHLY recommend that you rent a house with a group of friends. It will save you a ton of money and be a lot more fun. Starting on Friday December 20th, we will start an online type house bid on the Team Facebook Page. Matt will rent a house, and then the first people to pay him via paypal will get into that house. We keep doing this until everyone has a room in a house unless you want to do a hotel.
There are a few homes remaining which are close. Do NOT go all the way down to Disney. These homes here will book fast.
We will have each house outfitted with 2 sets of Normatec boots so you can recover each night.
BIKE RENTAL
If you need to rent a bike we recommend calling local shops in Clermont Florida and reserving one as QR is not positive they will be able to do it this year.
What you will need:
Swim: Swim Paddles, Buoy, Wetsuit, Goggles, Cap.
Bike: Bike, Helmet, Sunglasses, Endurance Shield Sunblock, Shoes
Run: Running Shoes, Run Gear, Endurance Shield Sun Block
Attitude: The best and only positive. No drama. Fun week for sure.
Nutrition: You will only be provided with one bag of Hydro. I recommend you bring your own training food such as BASE Bars.
February 24 - 27, 2022
Thursday, Friday, Saturday, Sunday
Clermont
1935 Don Wickham Dr
Clermont
,
FL
34711
Clinic/camp-Multi-day - Individual Age group/open
Media
4 Photos and Videos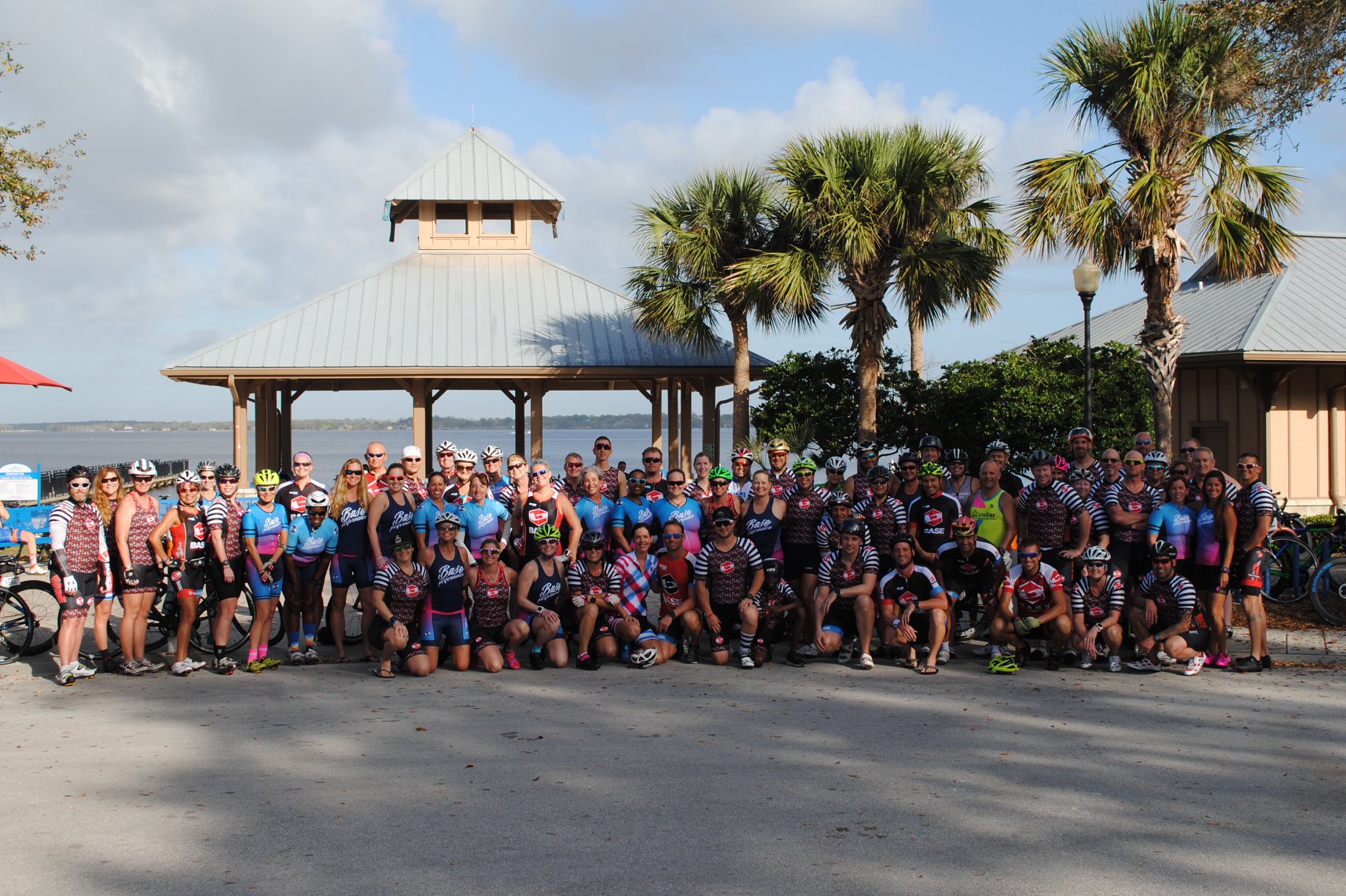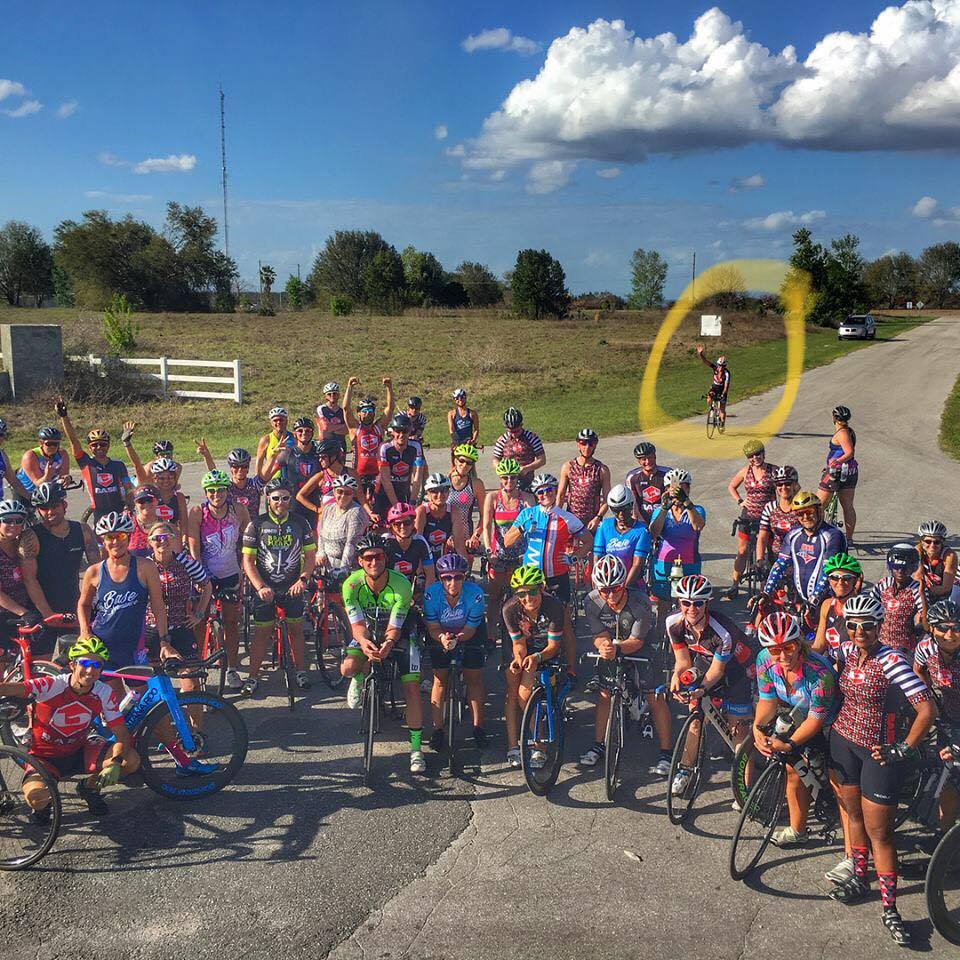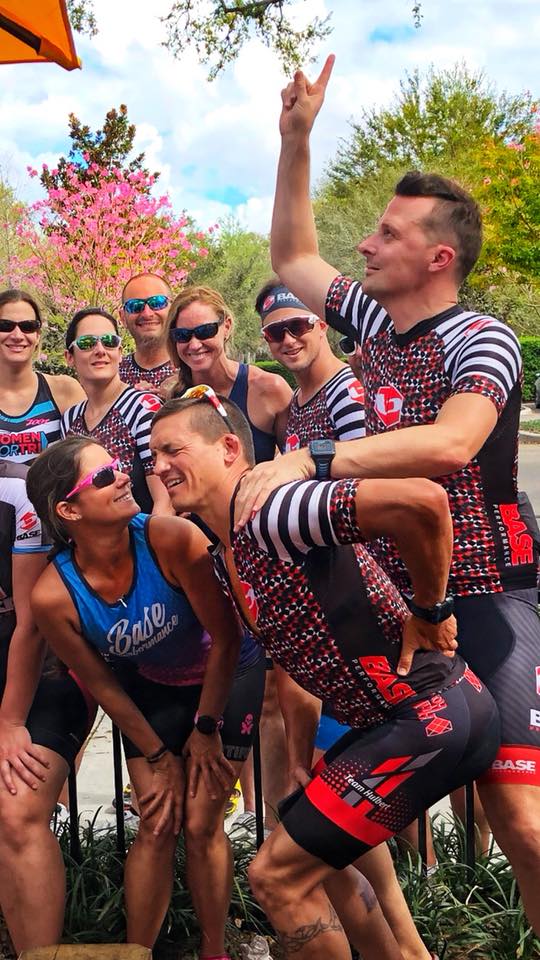 More events from this organizer