Join us for our 10th incredible trip up and down the future route of the Firefly Rail Trail on Saturday, October 9, 2021. This year we are again featuring 3 starting locations with registration beginning at 8 AM. All proceeds benefit the work of Firefly Trail Inc. to promote the completion of the 39-mile multipurpose trail from Union Point to Athens.
Choose to start from:
Jittery Joe's Roaster, 425 Barber Street in Athens
Winterville Depot, corner of S Main & Parkview, Winterville
Union Theatre, 101 Fluker St, Union Point
The full out-and-back course from Athens or Union Point is 83 miles, with on-route support and fully-stocked SAG stops (including restrooms) every 9-13 miles in Athens, Winterville, Crawford, Maxeys, and Union Point. This on-road ride features the lowest-traffic paved roads we could find close to the historic corridor of the Georgia Railroad Athens Branch. Riders who enjoy flatter terrain will especially enjoy the route from Union Point to Maxeys or from Winterville to Crawford. Options as short as 16 miles are available, making this a perfect ride for cyclists of all interests and abilities.
Details:
Pre-registration is $40 through October 8*

Students pay $30

Day-of registration is $45

Teams of 5 to 12 members are welcome to register for $35 each before the day of the ride.
* online registration closes at midnight, October 7, but you can register in-person at Georgia Cycle Sport, 1029 Baxter St., Athens, through Friday, October 8. Final pre-registration and rider bag pick-up will be October 8 from 3-6 at Georgia Cycle Sport. The Georgia Cycle Sport location is dependent on the COVID-19 situation at that time​.​
All participants will receive a NEW Firefly Trail custom neck gaiter by Hoo-rag (guaranteed to those who register before Sept. 15; while supplies last thereafter), ride support, a great swag bag from our sponsors, and one free pour of beer at festivals in Athens or Union Point. (Choose either Athens or Union Point as your starting point for your free pour. Must be 21 or over with ID and rider wristband to receive free pour. Additional beer available for sale.)
Celebrate the ride with us at this year's festivals. All riders and your friends and family members are invited. We WANT you to come and have fun!
Athens: Rashe's Cuisine food truck, providing Jamaican inspired "home style", comfort food, will be at Jittery Joe's from noon - 4PM. Winfield Smith will provide the music and Creature Comforts will provide the beer!

Union Point:From 11 AM - 3 PM enjoy music by DJ Scott Gregonis, beer provided by Oconee Brewing Company, and concessions provided by the Union Point Downtown Development Authority.
Everyone who registers before Sept. 15 and decides not to ride will still receive a Firefly neck gaiter (while supplies last) and a rider goodie bag. From Monday, October 11, until Friday, October 22, bags will be available at Georgia Cycle Sport, 1029 Baxter St., Athens.
Volunteers make this event possible, and all volunteers receive a complimentary Firefly neck gaiter as a token of appreciation for their time and assistance! Ask your friends and family to assist with the event while you're riding. Many time slots and locations are available. Sign up online at Sign-Up.com.
COVID-19 precautions:
As of late-September, the pandemic situation in Northeast Georgia appears to be plateauing. The CDC and the State of Georgia have not changed their guidance for public events but our local government does see the need to strengthen guidance. We cannot foresee what conditions will be like in October but we think that the need for enhancedCOVID safety measures will still be in place. We will distribute individually wrapped items and bottled sports drinks and water at SAG stops, and will ensure that SAG stop volunteers and everyone using a SAG vehicle wears a mask. We pledge to have the safest event possible. Please read and be prepared to follow our COVID-19 Rules and Requirements below:
SPECIAL COVID-19 RULES AND REQUIREMENTS for our Oct. 9, Ticket to Ride event. PLEASE READ IT CAREFULLY! PRE-REGISTRATION IS REQUIRED: If you cannot attend the event for any reason, we will issue you a credit or provide a refund of the entry fee portion of the event. Please notify us within 24 hours after the event start time. We reserve the right to reschedule and restructure the ride to a virtual edition if COVID-19 does not allow for in-person gatherings.
The following rules and requirements will be strictly enforced. They are for the safety of all riders, staff, volunteers, and their families. While these measures are intended to minimize the risk of exposure to COVID-19, that risk cannot be completely eliminated.
• Event check-in will be a one-way, walk-through lane with social distancing to maintain separation of participants. Masks must be worn.
• Do not come to the event as a rider or volunteer if you are sick or don't feel well – we WILL refund your entry fee. Please notify us within 24 hours after the ride to request a refund. Anyone who has tested positive for COVID-19 within 14 days of the event, or who has been in close contact with someone who has tested positive for COVID-19 within 14 days of the event, is showing symptoms, or is a higher-risk population is asked to not attend this year.
• If you feel any symptoms of COVID-19 please stay home. If you don't feel well, you can get tested at one of your local testing centers.
• We reserve the right to ask anyone displaying active symptoms of COVID-19 infection to go home and will issue a refund.
• Face masks should be worn at all times when not riding. This includes while in close proximity to others while in the parking lot, during sign-in, at rest stops, and after your ride except when eating or drinking.
• To enhance rider safety and reduce the risk of COVID transmission, we will not have mass starts. After registering/signing in, riders may start riding anytime between 8 a.m. and 9 a.m.
• You must maintain a distance of at least 6 feet from others at all times (even with your mask on) except during the ride. Keeping a distance of 15 yards between riders, unless riding in a trusted group, is recommended.
• No physical contact with others not in your family. That means no hugs, handshakes, fist bumps, or high fives.
• Do not share water bottles, food, or other equipment.
• We will have hand sanitizers on site and encourage everyone to bring their own as well.
• Restrooms will be disinfected on a regular schedule. Social distancing of no less than 6 feet applies to those in line for the restrooms.
• Under no circumstances should any rider discharge any mucus/phlegm while riding. If you need to clear your sinuses, please safely move off course, and away from others.
• SAG drivers must wear a mask anytime they are assisting a rider. Riders using SAG vehicles must wear a mask at all times while in the SAG vehicle.
• SAG vehicle windows should be open when the vehicle is occupied by riders unless inclement weather makes it dangerous to do so.
• Volunteers are required to wear a mask the entire time they are assisting riders. At SAG stops, food will be in individual packaging and drinks will be in bottles.
• At our post-ride festivals, please observe 6 feet or more of social distancing from people who are not in your household and continue to wear a mask at all times except when eating or drinking.
Event details and schedule
Ride Start Info, Important notes & Ride with GPS Route Links from 2020:
Because there will not be mass start, please click here to review the Notes to Riders.
All starting locations, Athens, Union Point & Winterville:
8 AM: As soon as registered, riders may begin when ready. There will not be a mass start.

SAG stops will open at 8:30AM in Winterville, 9AM in Athens and Union Point, and 9:30AM in Maxeys and Crawford
Important notes
All participants must wear a helmet and sign a waiver. A parent or guardian is required to sign for any minor under the age of 18.

Be aware that this is an on-road ride and that you will be sharing the road with motor vehicle traffic. If you or a member of your family is not comfortable riding on the road, we recommend you choose the unsupported, off-road Greenway/Firefly Trail option in Athens.

SAG drivers will patrol the course from 9 AM to 4:30 PM. Cue sheets will include a number to call for assistance. Be aware that south of Crawford, cell service is spotty. NOTE: SAG vehicles cannot patrol portions of the ride that are on the trail.

SAG vehicles are for exhausted riders and riders with mechanical problems. If you wish to do a one-way ride, please make arrangements in advance with family or friends.

SAG stops will close at 4 PM or after the last rider comes through, whichever comes first.

The course will close and on-road support will end at 4:30 p.m. We cannot guarantee SAG support after this time.

On the road, ride safely and defensively, but please be courteous to drivers trying to pass.

If in a group, use good group etiquette, including pointing out hazards to other riders.

We recommend not calling "Clear" to other riders at intersections as conditions can change quickly.

We're counting on you to obey the law. It's your responsibility. It also helps us demonstrate to people who are skeptical about the trail that bicyclists are an asset to the communities the trail will serve.
The 2021 GPS Routes are:
Athens to Union Point: 87.3 miles *2,926' climbing
https://ridewithgps.com/routes/37400575
Click here to download cue sheet (double sided)
Union Point to Athens: 87.3 miles *2,979' climbing
https://ridewithgps.com/routes/37558580
Click here to download cue sheet (double sided)
Winterville Routes:
Long Route to Union Point 67.8 miles *2,095' climbing
Also includes return Routes from Crawford and from Maxeys
https://ridewithgps.com/routes/37578313
Click here to download cue sheet
October 09, 2021
Saturday
Jittery Joe's Roaster
425 Barber Street
Athens
,
GA
30601
Media
8 Photos and Videos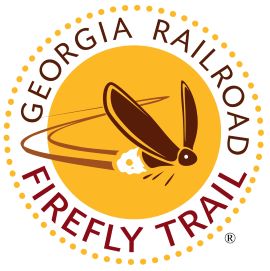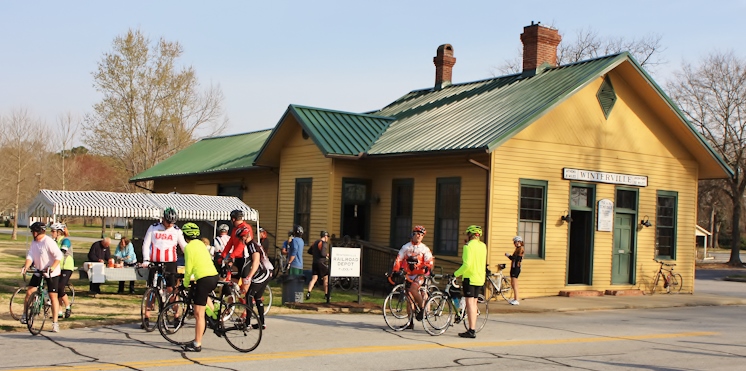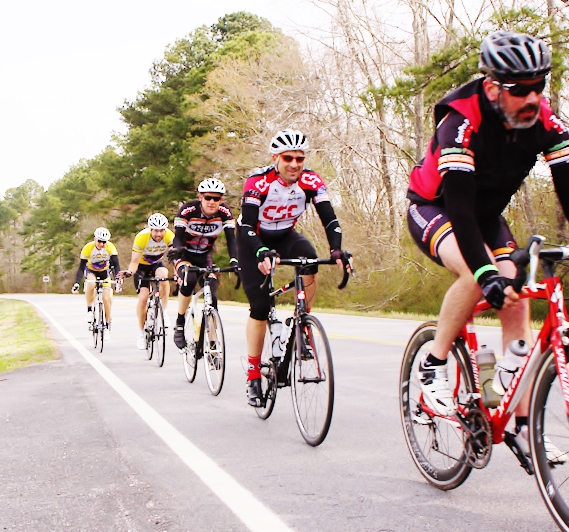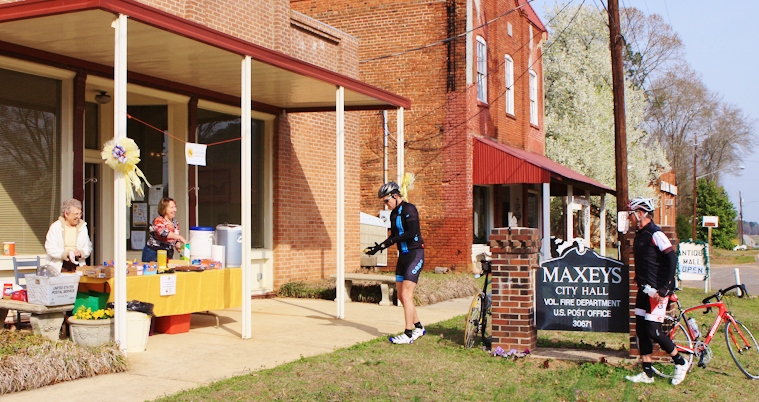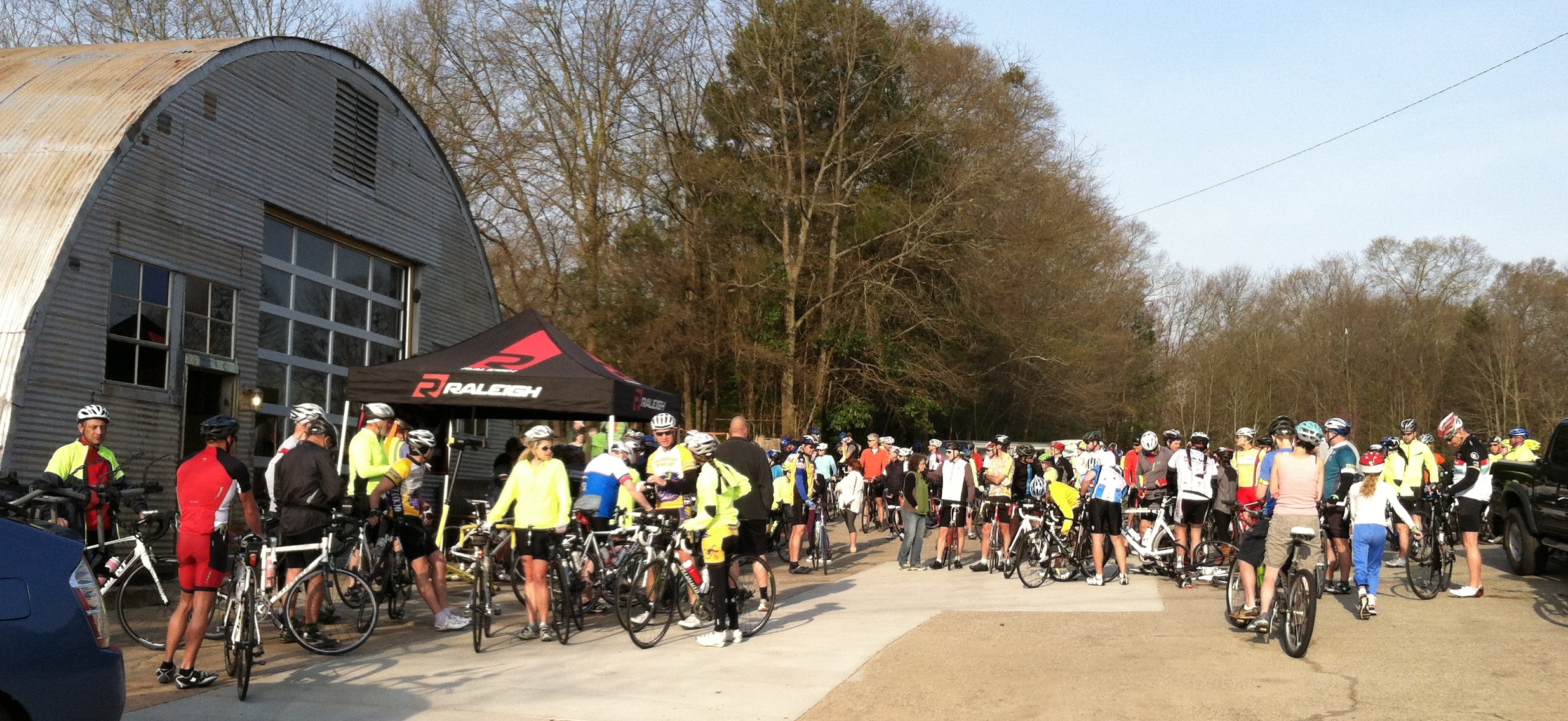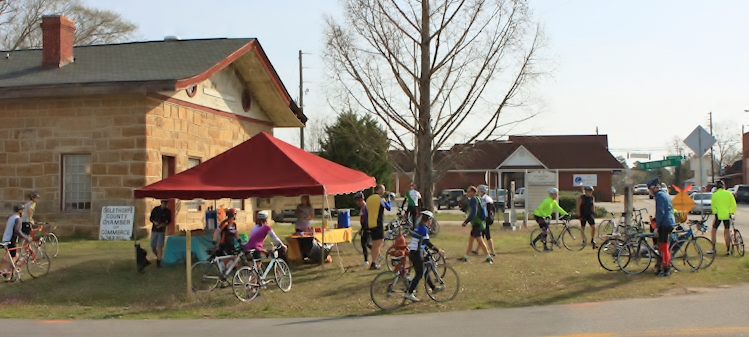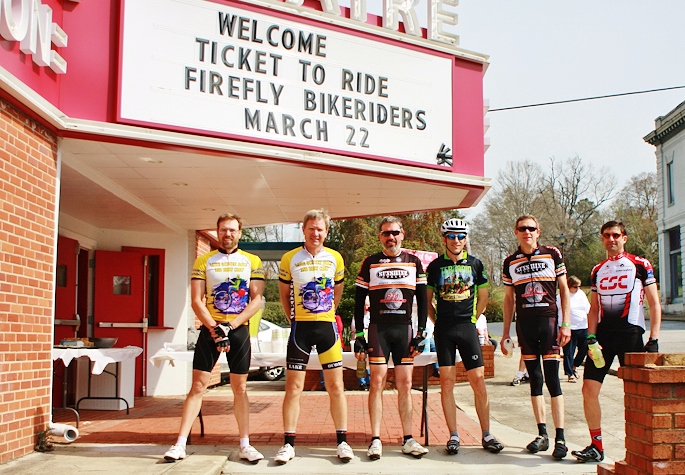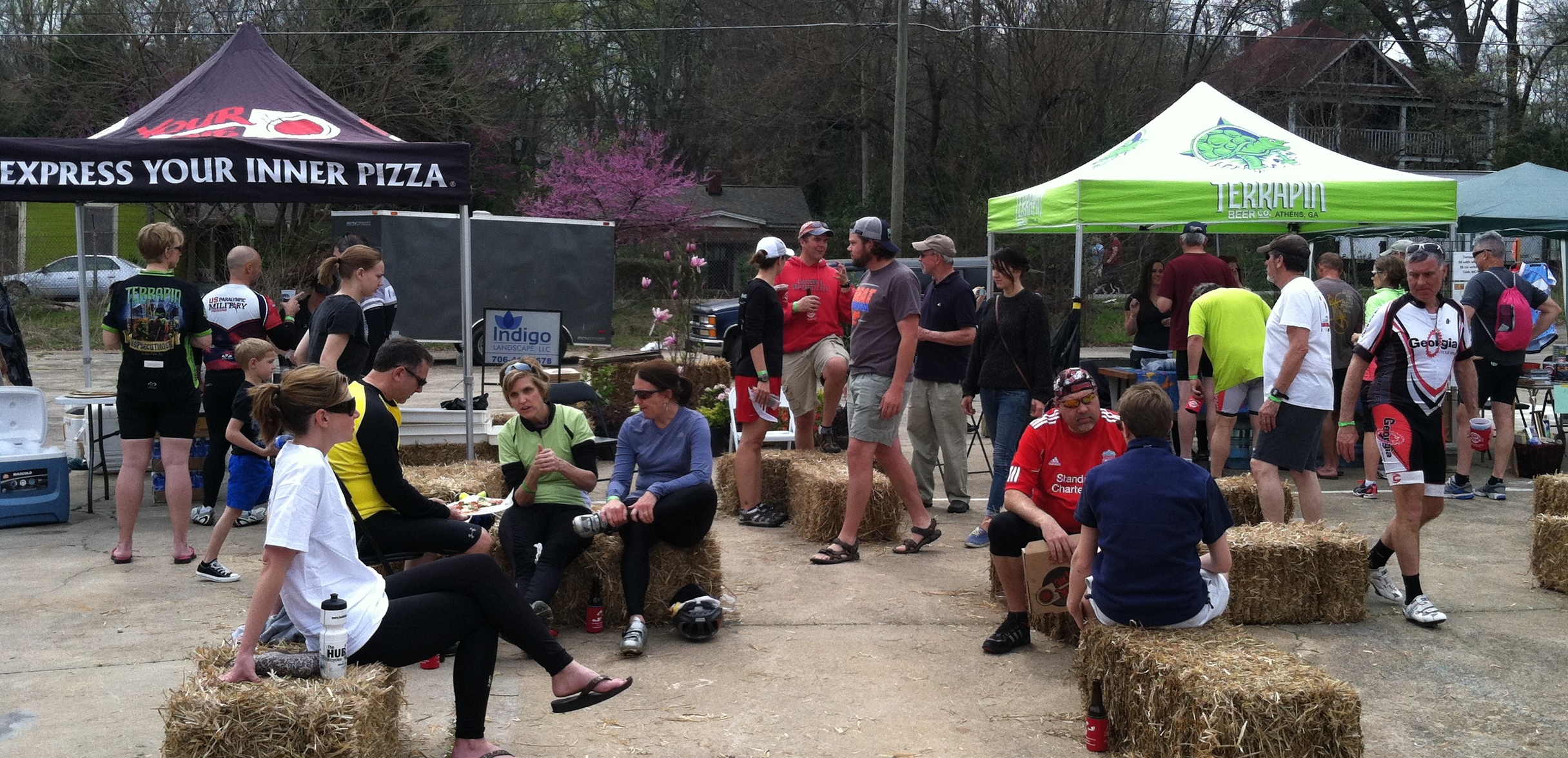 More events from this organizer