About this event
Success!
We'll send your reminder 2 days before this event closes so you don't miss out.
Reminder canceled
You will no longer receive email alerts about this activity.
This event is the ultimate cycling adventure for endurance athletes interested in a unique pro-like experience. It's also considered the world's best and only non-racing cycling event that provides its participants of that unique peloton experience, all three days. Join us in circumnavigating the entire island as part of a 'faced-paced' international peloton on this fully supported, three-day, 375-mile event. Choose your peloton and ride at 15-22 mph (average 16 mph in Peloton C), 17-25 mph (average 18 mph in Peloton B) or 20-30 mph! (average 20 mph in Peloton A)
Register Now and learn why La Vuelta is ... more than cycling!!
Vuelta Puerto Rico has been showcased as one of the 75 world's quintessential cycling experiences in Ian Dille's ' The Cyclist Bucket List ' published by the editors of Bicycling Magazine who also published an unprescedented nine (9) page article on the event in their magazine.
Event details and schedule
OVERVIEW
La Vuelta Puerto Rico is a premier cycling event for endurance athletes looking for a 'pro-like' experience. In three days, a 'fast-paced' group of international cyclists, divided into three pelotons, cover a 375-mile course that circumnavigates the entire island of Puerto Rico. The route takes you through some of the most beautiful landscapes, including the lush foothills of the tropical rain forest, serene coconut plantations, exotic beaches, world-class marinas and every singleton of the 42 coastal towns.
For many, riding La Vuelta is like being part of a professional stage race, without the actual racing. Police escorts and rolling roadblocks keep the international peloton moving through streets occasionally filled with cheering spectators. It is not uncommon to see motorcycles transporting photographers and filmmakers that capture the drama as it unfolds, and a caravan of support vehicles is always present and ready.
Unlike a stage race, La Vuelta features rest stops throughout the day where riders can 'relax' for a short period and take in the breathtaking scenery while enjoying local cuisine and Caribbean hospitality before climbing back on their bikes for more pedal-pounding pleasure.
The Peloton is what makes us different!
If you've ever watched a professional stage race and thought about how great it would be to be part of a peloton of skilled riders as you glide effortlessly through pristine countryside, you are in luck. La Vuelta Puerto Rico is all about the peloton (and, yes, peloton riding is every bit as fun as it looks).
At La Vuelta Puerto Rico, riders divide themselves into three pelotons based on the pace they prefer to ride. Peloton A is for the hammerheads, and travels at sustained speeds at times in excess or 28 mph all day (a pace very similar to professional stage racers). Peloton B rides between 17 to 25 mph averaging 18 mph. Peloton C rides at 15 to 22 mph and averages 16 mph. Riders are expected to be able to maintain these speeds (Pelotons B & C) for the entirety of the event in order to keep up with the averages of 18 mph and 16 mph respectively.
Distance and Topography
La Vuelta Puerto Rico prides itself on its distance, yes, 375 miles in three days. Its participants will complete 155 miles the first day; 80 miles the second day and 132 miles the remainder on the third day. The total elevation gain for all three days is approximately 12,845 feet (Day 1: 5799 ft.; Day 2: 2571 ft. Day 3: 4475 ft.) Expect all kinds of terrain, from flats to rolling hills to climbs and also expect a very sharp change in topography when you least expect it. The majority of the climbs are slow and steady, but there are also a few short pitches that are quite steep (you'll know them when you see them!).
The Weather (February average 77°F & 2.2" of rain! )
In Puerto Rico winter, the daily high temperatures are around 83°F, rarely falling below 80°F or exceeding 87°F. The daily low temperatures are around 72°F, rarely falling below 69°F or exceeding 75°F.
A wet day is one with at least 0.04 inches of liquid or liquid-equivalent precipitation. Rain showers are always possible, but are usually brief. Be prepared for sunshine and humidity most of the ride. Staying hydrated is essential and for that we provide plenty of hydration at every stop, all stops for that matter. It's also important to use high-SPF sun block and wear appropriate clothing. Headbands, cycling caps and arm protectors are extremely popular accessories among seasoned Vuelta veterans.
Where to Stay & Luggage Transportation
Every year we publish a list of affiliated hotels located in San Juan, Ponce, Mayagüez & Rincón. Arrangements have been made with these including group rates and bike box storage in San Juan, that will make your stay more pleasant. We strongly recommend you pick one of our affiliated hotels since the luggage transportation is provided to and from these hotels only. If you choose to stay at another hotel in San Juan, in the house of a friend or family member, or in an AirBNB, you will need to make arrangements for your bike box and you will need to bring ONE standard airline carry-on sized luggage to the start. La Vuelta Puerto Rico does not provide for bike box storage nor will we collect and transport more than one piece. Everything must be consolidated into ONE piece of luggage and the personalized luggage tag provided must be used at all times.
Full Support
La Vuelta is a fully supported cycling event. Rest stops are spaced at an average of 25 miles apart and stocked with water, juices, sport drinks, refreshments, fresh fruit and a wide variety of other snacks. There are designated breakfast and lunch stops where riders will find locally cooked delicious meals with the Puertorican flavor! Support vehicles will be available for bicycle emergencies. Mechanical support will be offered on the course by professional bicycle mechanics. Medical, EMS and ambulance support will be available throughout the entire Vuelta (24/7). Cyclists are provided with emergency contact numbers for medical or mechanical assistance before the event begins. In the unlikely event that you are unable to complete a particular day, you will be offered transportation to your hotel. Should you, for any reason, need to completely withdraw from the event, our staff will assist you in arranging transportation with a taxi or Über for your return to San Juan.
Equipment, Requirements & Recommendations
♦ Rider numbers– we provide each rider with a unique number that will help us recognize you. It identifies you as an official rider in La Vuelta to other riders, police, etc. The bib number is required to be pinned to the back of your cycling jersey each day. Same goes with the helmet number, the bike number and the wristband provided at check-in.
♦ Tires– Due to the varied nature of the roadways on the island, we recommend using puncture-resistant all-season tires. Minimum 25 mm are very popular among seasoned Vuelta riders and its the size we have been recommending since 2006. Many others use kevlar lining for extra protection and we strongly recommend all tires be at the maximum pressure recommended by the manufacturer.
♦ Lights– Due to the early-morning departures, cyclists must have a white light affixed to the front of their bike, as well as a red light affixed (not blinking) to the back. Lights attached to helmets is also allowed. 500 lumens white lights in the front is STRONLY recommended.
♦ Helmets– Riders are required to wear appropriate safety helmets at all times while actively riding your bike, it's the Law in Puerto Rico.
♦ Cell phones– Riders should carry cell phones in case of emergency. Speaking over the phone while riding is prohibited unless you use a bluetooth wireless device. Using headsets tethered to your cellphone/iPod/mp3 is stricktly prohibited.
♦ Aero bars– The use of aero bars is prohibited. Please remove them from your bikes prior to the event. We have a zero tolerance for obvious reasons and if you have aerobars, you will not be allowed to participate.
WHAT'S INCLUDED
ONE Unique Experience
We will keep this one short! If you are looking for the experience of riding in...
♦ a peloton for 375 miles
♦ for 3 days
♦ NOW ... during the month of February!
♦ in the tropics
♦ fully serviced
♦ divided into three pelotons at different average speeds (16, 18 or 22mph avg.)
♦ surrounded by 400-600 equally enthusiastic riders from over 30 countries from around the world
♦ providing you a unique non racing pro-like experience
♦ look no further
Sign up now because among other things, this is what we offer! In addition, we are kicking in the following:
Vuelta Puerto Rico Official Jersey
Male and female specific. Jerseys, bibs and pants are manufactured by our own brand (DubyaEm Cycling Wear) now on our sixth year. Please use the chart below as reference when ordering your jersey. Pants run standard like other pants in the industry. Additional jerseys and other items will be available in our Online Shop or at the onsite merchandise store. For more information on this years jersey, visit the Jersey section HERE.
Bib, Bike, Helmet Numbers & Wristband
To keep everyone identified, we will provide these stick-on numbers, which you must use as part of the rules of the event. Bib numbers should be worn on the rear three-pocket area of your jersey at all times. The helmet number must be visible and the wristband should be worn all three days.
Commemorative Medal
All participants receive an awesome participation medal after completing the 375 miles. Since 2017, our medals are now handmade from a local artist from Adjuntas, Puerto Rico.
3 Breakfasts
Expect a full breakfast with all the other goodies of a typical rest stop. For participating riders only. This year we will have breakfast stops Fajardo, Lajas, and Aguada. (vegetarian/vegan sensitive - meats, dairy, eggs, etc are kept separately)
3 Lunches
This daily hearty lunch will keep you happy for the miles ahead. Expect a full lunch with all the other goodies of a typical rest stop. For participating riders only. This year we will be stopping for lunch at the Punta Tuna Lighthouse in Maunabo, the Flag Pavilion in Mayagüez and in Arecibo, near the Christopher Columbus statue.(vegetarian/vegan sensitive - meats, dairy, eggs, etc are kept separately)
1 Dinner

(Closing Ceremony)
A full dinner pasta party will be served Day 3 upon arrival at the finish line. This buffet dinner is scheduled to take place at the Paseo Jardín of Ballajá in Old San Juan at around 5:00 pm, literally in front of the El Morro Fort. (vegetarian/vegan sensitive - meat, dairy, eggs, etc are kept separately)
Additional Rest Stops
Spread out more or less every 25 miles, these stops are fully loaded with fruit, hydration, snacks, mechanics, and other convenient services. For participating riders only. These are expected to take place in Naguabo, Yabucoa, Salinas, Boquerón in Cabo Rojo, Isabela, Hatillo, HYATT Place in Manatí, and the Watermill at Dorado Beach.
OTHER SERVICES PROVIDED
Luggage to listed hotels
Enjoy riding your bike while we deliver your luggage from San Juan to Ponce, from Ponce to Mayagüez/Rincón and from Mayagüez/Rincón back to San Juan! Make sure you reserve a room in one of our affiliated hotels in order to secure this service. We only deliver to affiliated hotels. For additional information on the subject of luggage please visit the Luggage tab in the Travel section.
Municipal Police Escort - they do fantastic!
Feel as if you are in a Pro Tour! Inasmuch as it is not guaranteed, the Municipal Police Departments of every coastal town in Puerto Rico annually coordinate with us to iron out their presence at main intersections and traffic lights to ensure the safe and efficient passage of the peloton. Green lights FOREVER? Although there is no guarantee that all traffic lights and stop signs are manned, these agents have done a wonderful job in the past. As usual, the Puerto Rico Police Department always makes itself available to help their municipal counterparts, thus providing our event that "pro-tour" feeling.
Support & Gear Vehicles/Emergency Medical Services
We obviously do not want you in our SAG (support and gear) vehicles, but if you end up in one, you will be treated as royalty. Depending on the need, pelotons may have at their disposal passenger and bike storage vans with around 10 crew people that have been with us, most for over 10 years. On the medical end, count on professional medical and technical support along the entire route. First Response Emergency Medical Services (FREMS) and their staff including Emergency Medical Technicians and Registered Nurses are always with us in case of an emergency. These are all available 24/7 from Day 1 5:00 AM to Day 3 until around 6:00 PM during the event all under the coordination of our Board Certified Medical Director, Fernando E. Roura-Rizzo, MD. A hotline phone number is provided to every registered rider for them to call 24/7 in case they need it.
Mechanical Support
Lead by bike shop collaborators, this experienced mechanical support has proven to be essential throughout the years. Our in-house mechanical staff will also be positioned at the check-in and at the Headquarter Hotels in Ponce, Mayagüez and Rincón just in time to wash your bikes for a fee and get them ready for the next day. These also provide pre-event services in your hotels and in some cases coordinate to pick up the bikes straight from the airport. If you are interested in a particular service, please contact us HERE and we will be happy to connect you!
Ambulances
In the event that you suffer from any ailment during the event, our in-house Medical Director, Emergency Medical Technicians and other medical related staff will coordinate with our own ambulance service in case it is needed in any town. This ambulance service will be available to us 24/7 during the event without the need of having to call a government agency or another private ambulance company.
February 19 - 21, 2023
Monday, Tuesday, Sunday
San Juan, Puerto Rico
PO Box 9865
San Juan
,
PR
00908
2023 VUELTA PUERTO RICO - Individual Registration
Media
5 Photos and Videos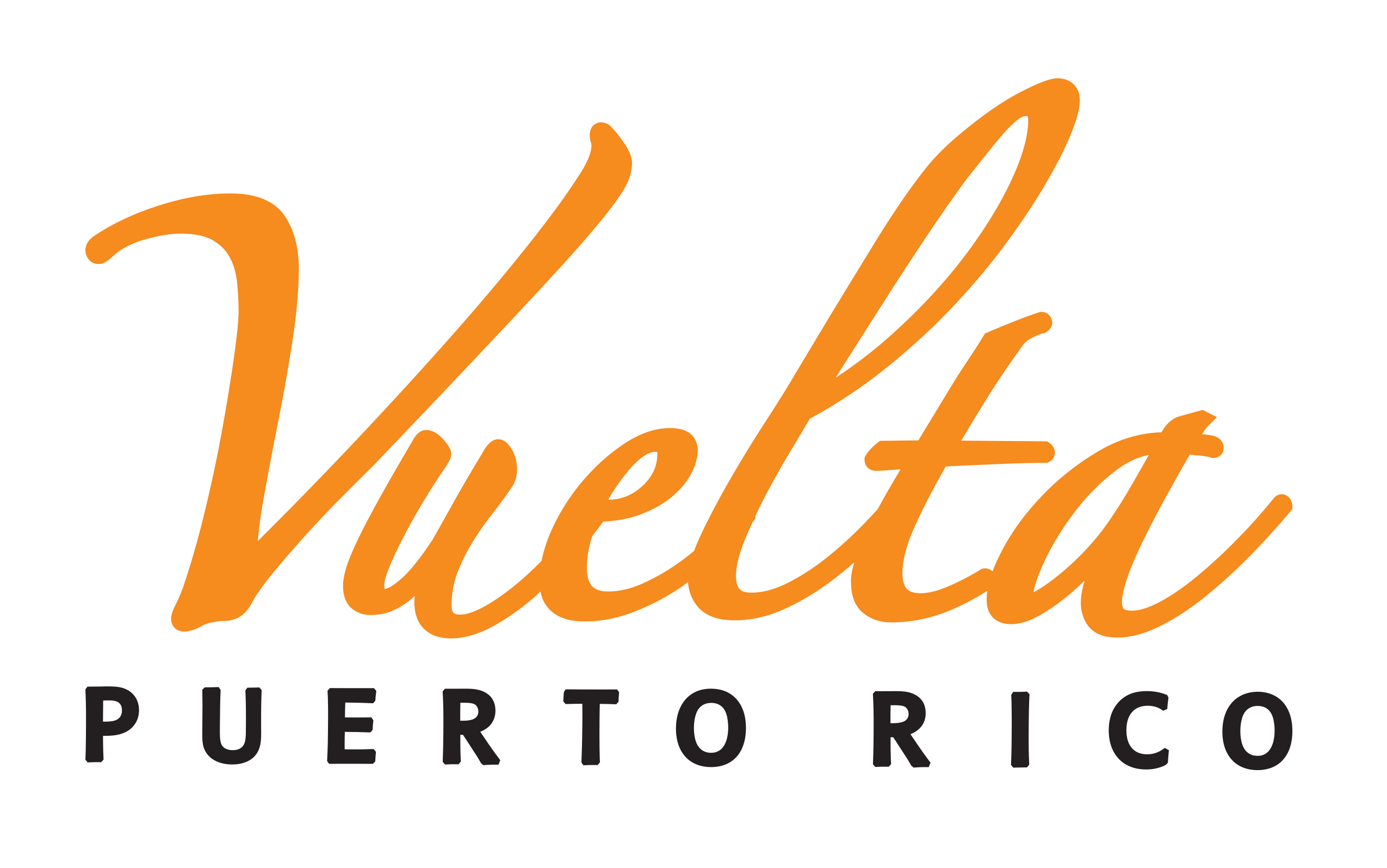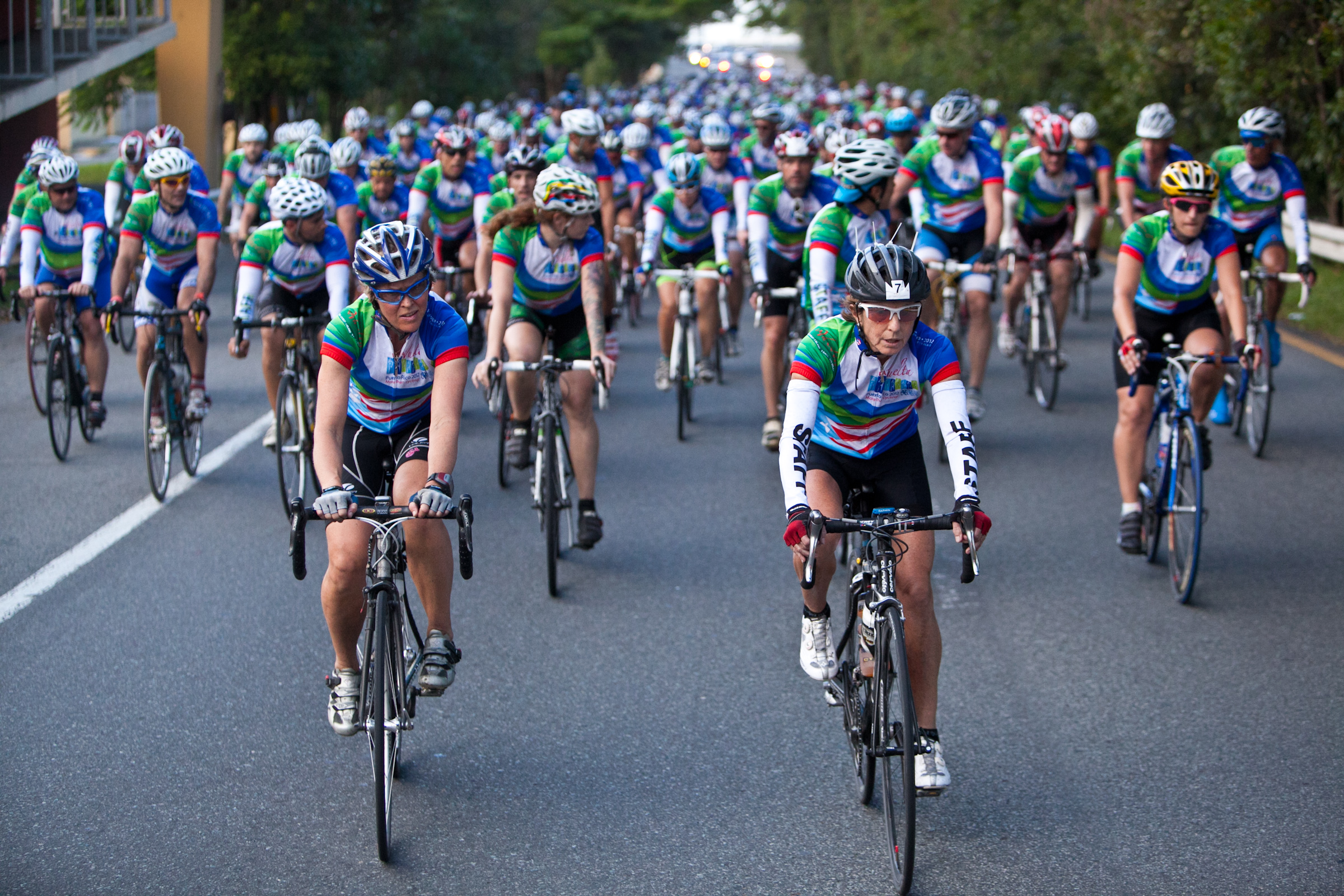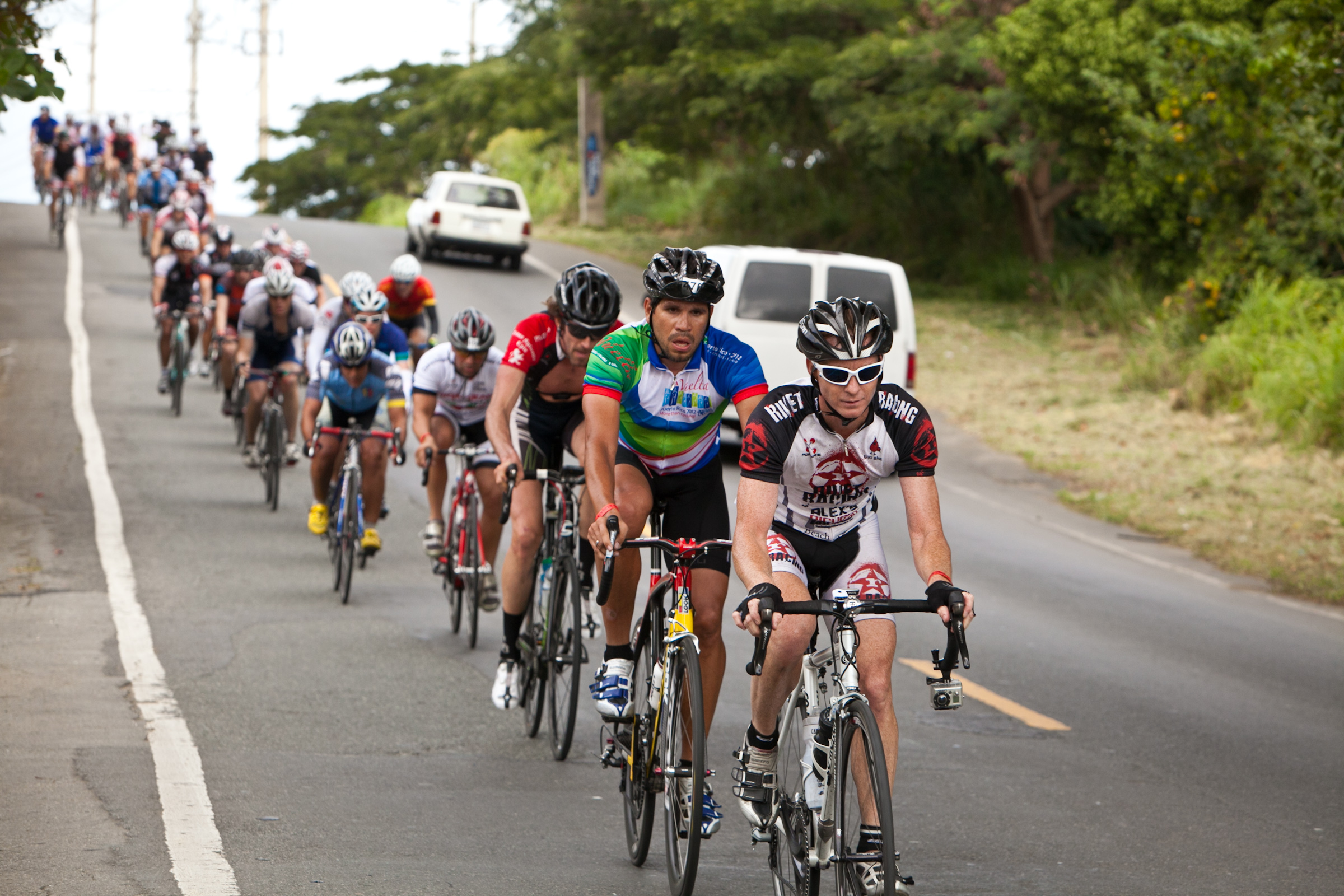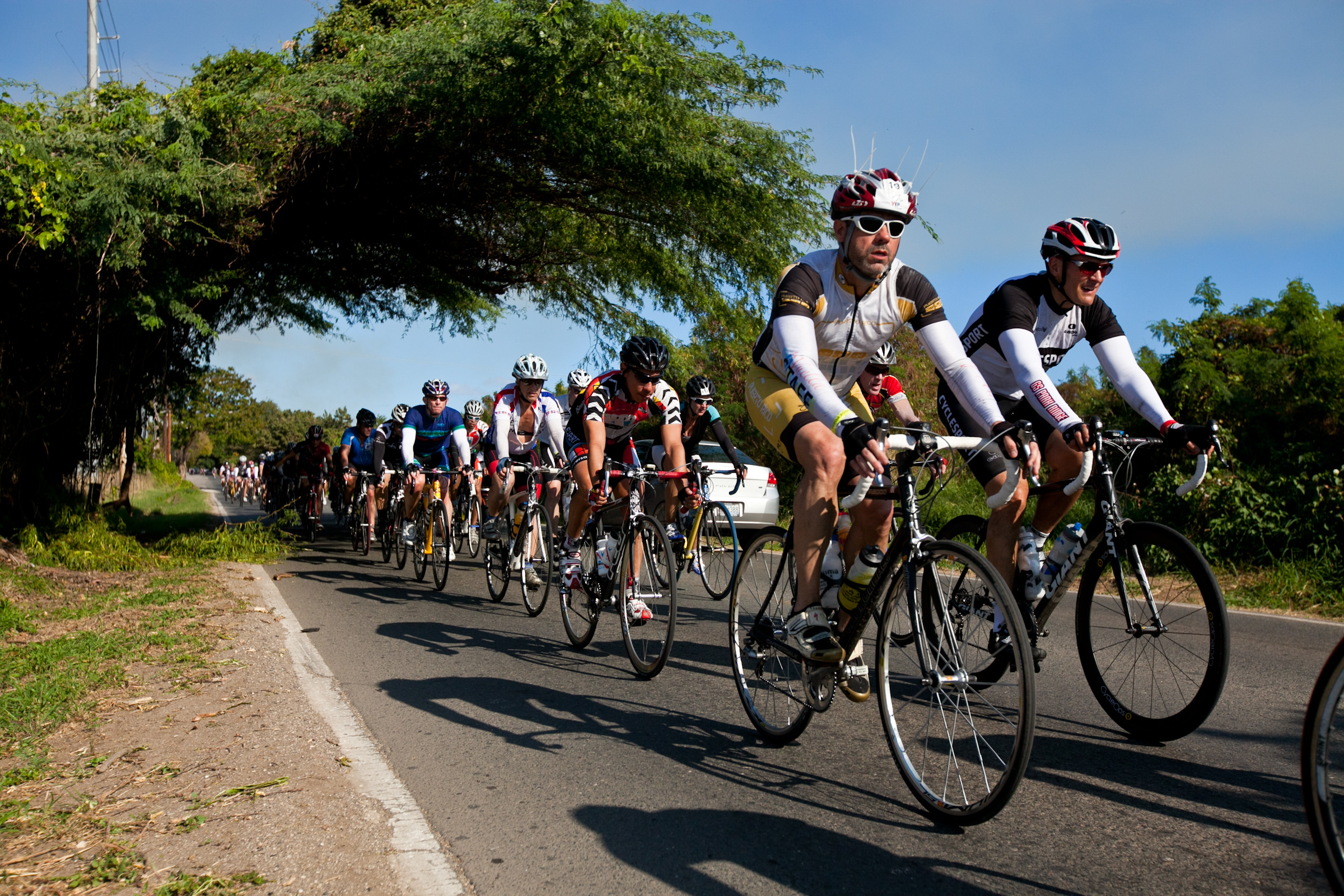 More events from this organizer