About this event
Success!
We'll send your reminder 2 days before this event closes so you don't miss out.
Reminder canceled
You will no longer receive email alerts about this activity.
The North Pole Triathlon is an Olympic distance race held in and around Chena Lakes Recreation Area in North Pole, Alaska. The event gives racers the opportunity to swim 1500 meters in one of the best open water areas in the region and to bike 40K (26 miles) through a great community. The 10K (6.2 mile) run will be on a combination of paved and gravel trails within the Chena Lakes Recreation Area. We hope you will agree this event is another great race that locals can be proud of in the world of triathlon racing. This race is a great introduction for anyone who has never swum in an open water race and wants to give it a try.
There is also a relay option. Teams of two or three people may choose any combination of legs.
Event details and schedule
Registration opens Feb. 1 and will close when 99 participants have registered or at 12:00 pm AST on June 23, whichever comes first.
The North Pole Triathlon will be raced in and around Chena Lakes recreation area starting at 9:00 am on Saturday, June 25. All transitions will occur at the first parking lot off of Lake Park Road.
Entry fees are listed below and also require USA Triathlon membership, including all relay team members. If you are not a USAT member you will need to buy either a one-day membership pass ($15 adult; no one-day option if under 17) or an annual pass ($50 adult/$10 if under 17) to participate. Minimum participant age is 16 as of 12/31/22. Note: it is not necessary to be an Active member to register.
Registration Prices
Feb. 1- June 8 $50
June 9 - 22 $75
June 23 $100
Relay team fees:
Feb. 1 – June 8 $90
June 9 - 22 $120
June 23 $150
Each team member must have a current USAT membership.
Swim course
Water temperatures at Chena Lakes are on the cool side (55 to 65 degrees) so it is advised to bring a wetsuit. Per USAT, these are allowed for all participants if the water temperature is 78 degrees F or lower. The swim begins with a mass start (typically less than 50 people) along the shore. The course will be marked with large orange floats at each corner. The race will begin on the eastern shore at the first parking area on Lake Front Drive and proceeds counterclockwise in a large triangle around the lake where you will exit to transition to the bike.
Bike Course
The bike course is 40 km on public roads. While on paved roads, participants must observe all rules of the road and stop at all stop signs and while making left turns. We will not stop traffic; be safe and remain aware of your surroundings at all times. Ride as close to the shoulder as possible and use caution when passing. NEVER ride two abreast, it is against USAT rules. We are visitors to the North Pole area and want to be allowed to continue to race in the community; abiding by the rules of the road will help ensure this.
The bike course routes through the community of North Pole. It starts on the eastern shore at the first parking area on Lake Front Drive. From Chena Lakes, proceed out to the entrance, taking a right onto Laurance Road and out of the recreation area. At the stop sign, turn left to go under the Richardson Hwy overpass then onto Buzby Road. Right onto Laurance Road, right again onto the Old Rich Hwy until it nearly intersects the Richardson Hwy at turnaround #1.
The return retraces the outbound route, except there is an additional right turn onto North Pole High School Blvd. Proceed through turnaround #2 at the school's parking lot, then backtrack on the boulevard, back onto the Old Rich and back to the recreation area.
Racers will continue all the way north on Laurance road, continuing BEYOND the turn to the transition area , until reaching turnaround #3 near the Chena dam. Turn around at the gate in the roadway then ride back to the transition area to complete the bike ride.
Run Course
The run is a well-marked 10 km on a combination of paved and dirt trails. It consists of one large loop with a short out and back followed by a shorter second loop.
On the first loop, racers will run out from the transition area heading north along the bike path on the eastern shore of Chena Lake for 1 km before veering left and immediately north for 1.5 km. Racers will turn left at the intersection on the dike and complete the out-and-back, 0.5 km to the turnaround point then back. Then racers head east, staying on the dike trail for 2 km before the trail veers south for an additional 2.1 km before turning right onto the paved bike path and returning to the transition area to finish lap one.
​The second lap again follows the trail north for 1 km. Racers now turn right and stay on this trail for 0.6 km then turn right and retrace lap 1 back to the transition area and the finish. There will be aid stations approximately every 2 miles.
​All runners, solo or relay, will finish at the same location.
Chena Lake Recreation Area
3780 Laurance Road
North Pole
,
AK
99705
Triathlon-Olympic - Individual Age group/open
Triathlon-Olympic - Group-registration team Age group/open
Media
1 Photos and Videos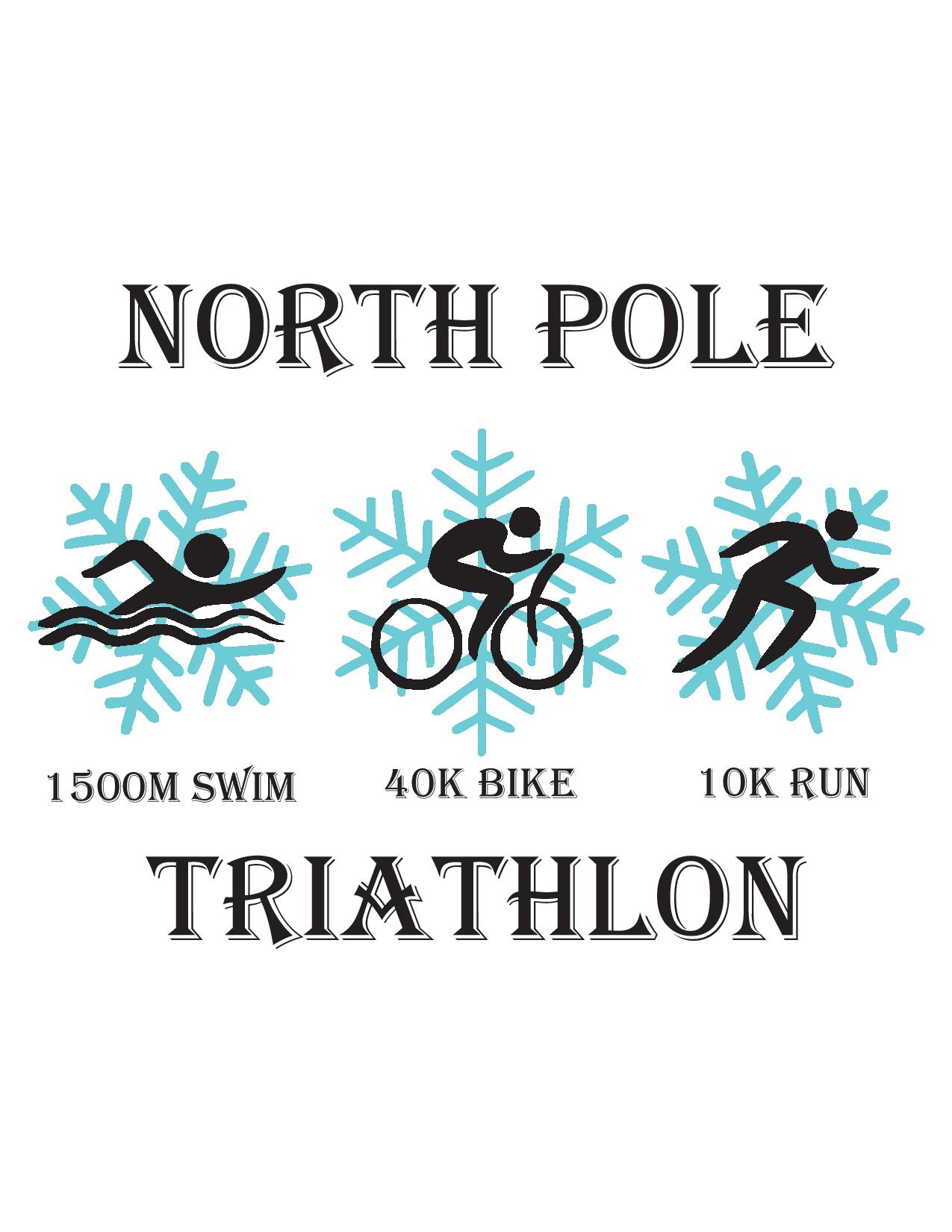 More events from this organizer