September 18, 2020 - May 28, 2021
Turkey Trot / Giving Thanks 1k, 5k, 10k, 15k, Half Marathon, Marathon, 50k - Virtual
Organized by A Better World Running
Welcome to the Turkey Trot / Giving Thanks virtual run!!!! This is a race where you get to choose the time, distance, and place!!
THANKSGIVING WEEK SPECIAL - 20% OFF TURKEY TROT
AND GIVING THANKS VIRTUAL $15.99 INSTEAD OF $19.99
(valid from 11/23 - 11/30)
* This is a virtual run/walk where you complete the miles and email us your time. We mail you the medal and some goodies.
Virtual Race Deal - Register for 3, Get 1 Free! (email abetterworldrunning@yahoo.com for info)
Where does this race take place? Anywhere!!! For a more challenging course try a hilly one or for a fast PR go for the treadmill or run down a hill! You pick the time! Run anytime before the end of the year. If you want in the evening, go for it! If you like to run early in the morning, do it!
All results will be posted at the end of each month on our website: www.abetterworldrunning.com and medals will be mailed out weekly.
Event details and schedule
Pick your distance from 1k to the 50k! Distances include 1k, 1 mile, 5k, 8k, 5 mile, 10k, 10 mile, 15k, half marathon, marathon, and ultra marathon 50k.
Official times and places will be posted on our website throughout September-November.
Please email us your times when complete at abetterworldrunning@yahoo.com. Please make sure the correct mailing address is included in registration, or email us the correct mailing address right after registering. You will receive a USPS tracking email for the package.
Upon completion of your races just simply email us your time and we will add it to the official results on our website. Everyone receives a medal!
Cost is $19.99 for all distances. Shipping in the U.S. only. International shipping please email to get shipping quote.
THANKSGIVING WEEK SPECIAL - 20% OFF TURKEY TROT
AND GIVING THANKS VIRTUAL $15.99 INSTEAD OF $19.99
(valid from 11/23 - 11/30)
Images of the 4 medal options are on the website -- https://www.abetterworldrunning.com/turkeytrot-virtual
September 18, 2020 - May 28, 2021
Monday, Tuesday, Wednesday, Thursday, Friday, Saturday, Sunday
Media
2 Photos and Videos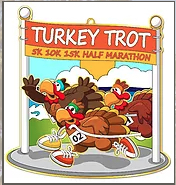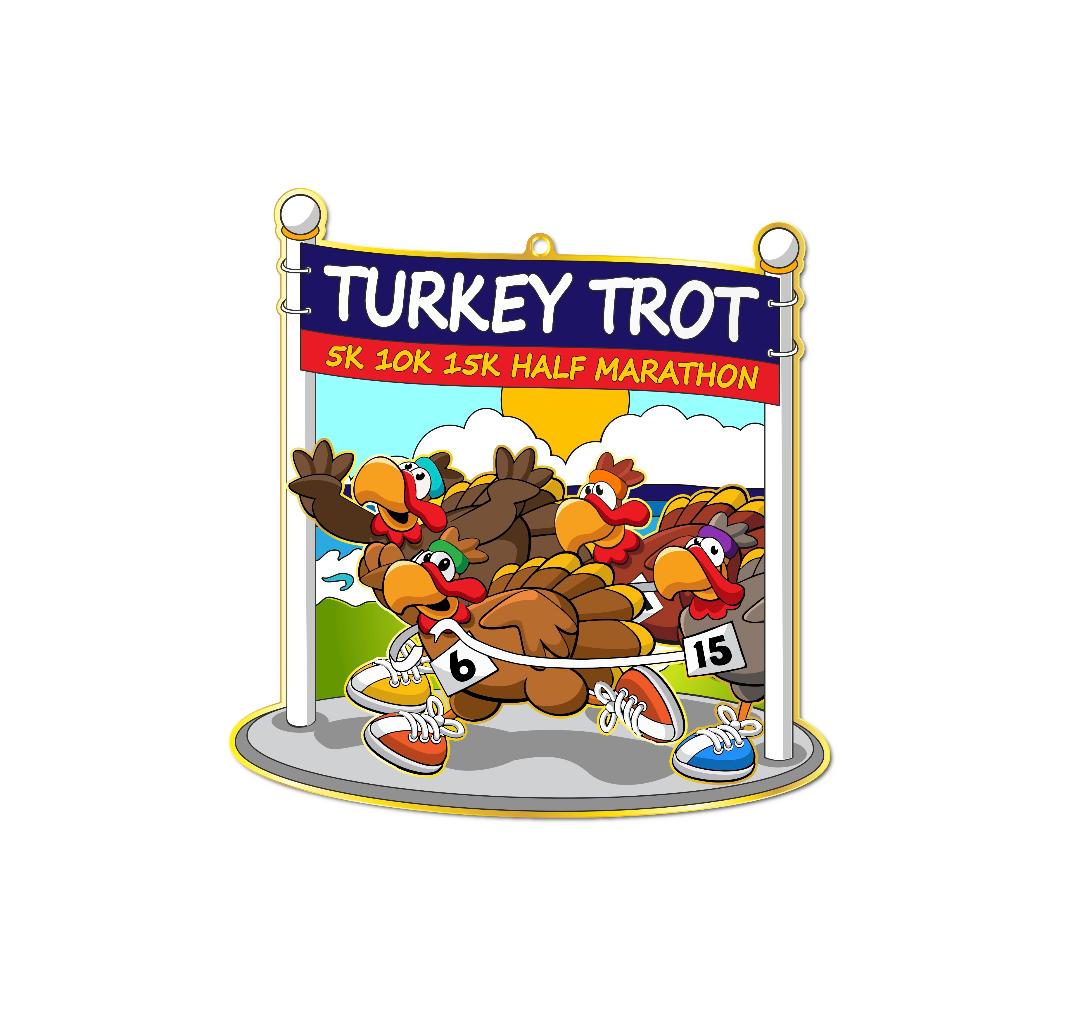 More events from this organizer