As the days get longer, the temperature rises and the school year approaches its end, nothing gets you in the summertime spirit better than watching classic summer camp movies. Here are eight of our picks to watch with the whole family.
Parent Trap (1998, PG)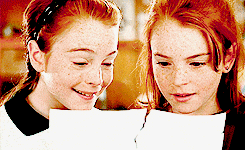 A young Lindsay Lohan stars as twins Annie and Hallie who meet for the first time at summer camp. After attending Camp Walden, the two decide to switch places to spend time with the parent they never knew. They plot and scheme to try and get their parents back together so they can be one happy family. This is a remake of the classic movie by the same title, starring Hayley Mills.
Meatballs (1979, PG)
This 1979 film features Bill Murray as head counselor Tripper Harrison at a cut-rate summer camp. A boy named Rudy Genner, who has trouble fitting in, gets sent to summer camp. Tripper takes him under his wing, and they bond over morning runs and summer camp fun. Tripper helps Rudy gain self-confidence and Rudy helps Tripper get back together with Roxanne, the female head counselor.
Camp Nowhere (1994, PG)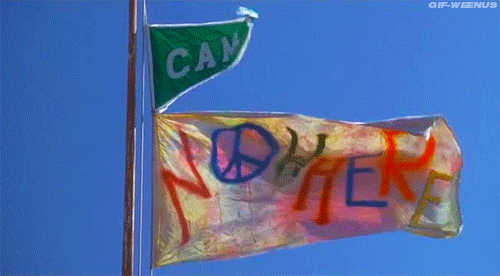 A group of friends realize they are all being sent to boring summer camps and together create a plan to trick their parents into sending them to a fake summer camp they've created. With the help of former drama teacher Dennis Van Welker (Christopher Lloyd) they convince their parents their camp is the real thing. The kids enjoy life at a summer camp without adult supervision until their parents decide they want to visit.
Ernest Goes to Camp (1987, PG)
Comedian Jim Varney plays Ernest, a maintenance man at Kamp Kikakee who gets to achieve his dream of being a camp counselor when a group of juvenile delinquents get sent to the camp. The kids obviously don't want to participate in any summer camp activities, but in the end, Ernest and the band of misfits unite to try and save the camp from being destroyed by an evil company.
Heavy Weights (1995, PG)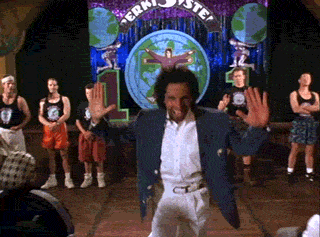 It's not easy to make a movie about weight camp, but Heavy Weights is the classic underdog tale set at summer camp. Gerry Gander, 11, gets sent to an all-boys weight loss camp, Camp Hope, run by psycho ex-fitness trainer Tony Perkis, played by Ben Stiller. Tony plans to make the kids shed as many pounds as possible and make camp life a living hell. Gerry leads the camp in trying to overthrow Tony and creates life-long friendships in the process.