The 19th Annual Eat A Peach Challenge Bike Ride
The Brain Injury Association of Maryland presents the 19th Annual Eat A Peach Challenge Bike Ride on Saturday, August 13, 2016. Updated and improved 33-, 67-, and 100-mile routes start and end at the Carroll County Peach Festival and Farmer's Market at the Carroll County Agricultural Center in Westminster, MD, and wind their way through Carroll and Frederick Counties.
This is a fully-supported ride with SAG (support and gear) vehicles on all routes, as well as staffed rest stops along the routes.
Get together a team, or come join one, have a fantastic ride, enjoy some peaches, and raise money for a great cause!
BIAMD is also looking for volunteers to help on August 13th, as well as sponsors to underwrite the event – contact BIAMD at (410)448-2924 or info@biamd.org for more information.
Event details and schedule
All routes start/finish at the Carroll County Agricultural Center. This year's ride has something for everyone, from the novice to the challenge-seeker! Carroll and Frederick counties are known for their beautiful, hilly countryside.
Online registration closes August 11th at midnight. You may register in person on August 13th between 7:00 am and 9:00 am at the Ag Center in Westminster.
The Peach
33-mile route has two rest stops. A pleasant ride with hills and nice scenery. Registration and start: 7:00 am - 9:00 am.
Peach Jam
67-mile route has been improved this year! This route traverses hilly Carroll and Frederick Counties and has 4 rest stops. Registration and start: 7:00 am - 8:00 am.
Peach Pit
100-mile route! This ride, with about 4000 feet of climbing, combines the excitement of the 67-mile and 33-mile routes. Registration and start: 7:00 am - 8:00 am. Toughest one day ride in Carroll County!
Peach Festival & Kids' Fun Station
Enjoy the many activities at the Peach Festival located at the Ride's Start/Finish. Kids will be able to touch a Jell-o brain to learn about the fragility of their own brain; examine "Herman," a reproduction of a human skull and brain; do arts and crafts projects; and leave with a properly-fitted bicycle helmet. Kids' Fun Station activities are free.
Ride Amenities
First Aid/Rest Stops/Supports
First Aid/Rest Stops are strategically located along most routes. Rest stops will be stocked with snacks and drinks. SAG vehicles will follow all routes. Mechanical support will be available at the start/finish.
Eat A Peach Challenge Guidelines
All registration fees are non-refundable and the ride takes place rain or shine.

All bike ride participants must wear a CPSC approved helmet for safety and a visible rider number.

Participants age 16 and under must be accompanied by a parent or guardian. No children under 6 years can participate in the bike ride.

Cyclists are encouraged to bring: 2 water bottles, 1 spare tire tube, a patch kit, and a frame pump.

All bike routes close at 4 pm; SAG vehicles will finish at 4:30 pm.

All cyclists must practice safe cycling and follow local and state traffic laws.

No headphones allowed while riding.
Brain Injury Association of Maryland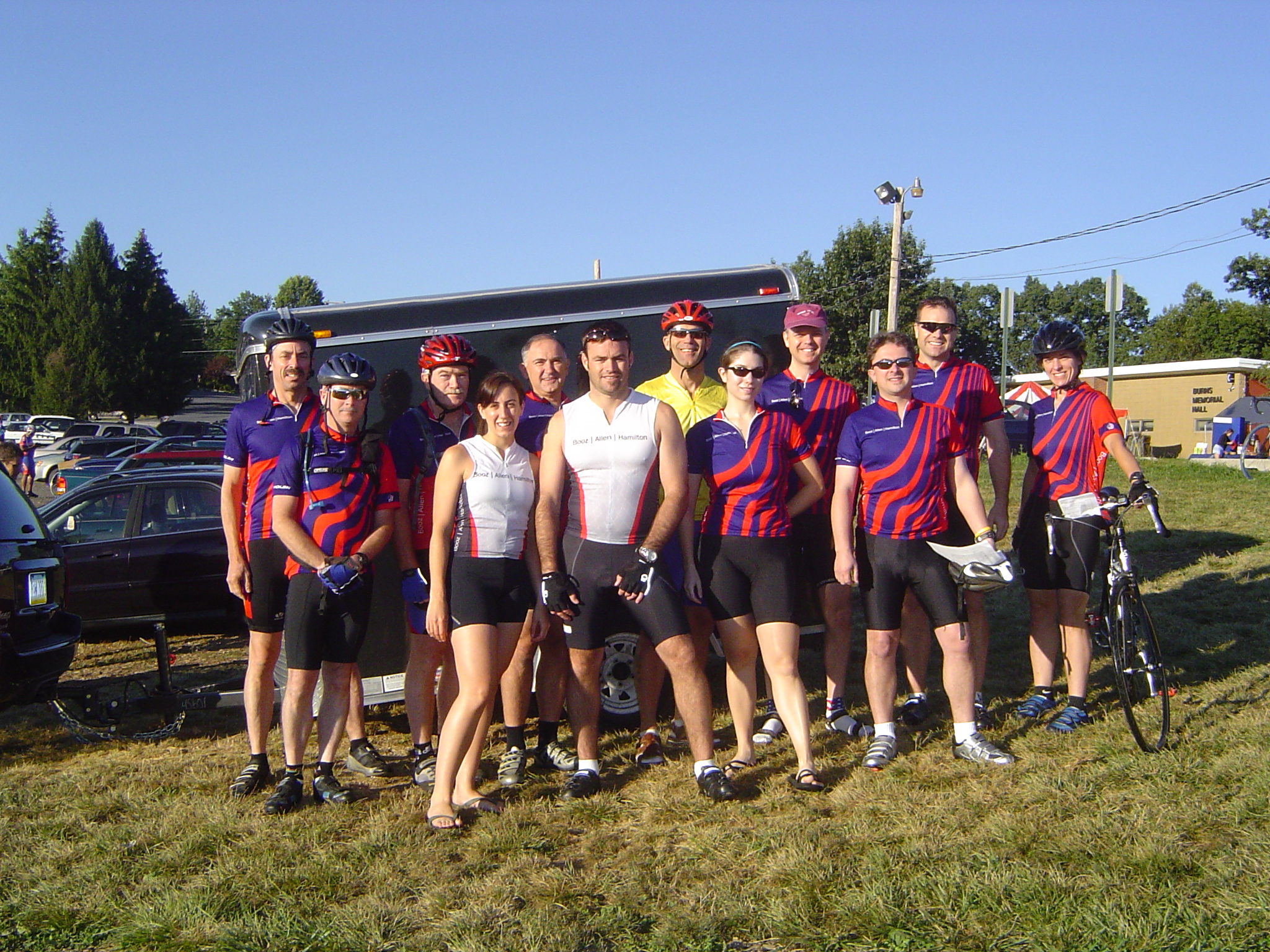 Map & Direction
Carroll County Agricultural Center
•
706 Agriculture Center Dr
Westminster
,
MD
21157
Get Directions