Our next free Tidal Basin Runs on the 3rd Wednesday of each month are October 21, 2015. 

1500m at 12:00 noon, 3000m and 5000m at 12:15 PM


On that day, Wednesday, October 21, 2015, Dr. Emmett "Doc" Brown, Marty McFly, and Jennifer Parker went Back to the Future!

Thinking four-dimensionally, we ordered 48 official "Back to the Future" t-shirts, emblazoned with the bright orange logo, the digital date October 21, 2015, and the DeLorean "OUTATIME" blazing into the future at 88 MPH using 1.6 gigawatts of energy!

The high-tech SportScience t-shirts are 

- $15 by pre-order via www.racepacket.com/tidalbasin 

- $20 on race day, October 21, 2015

We will also have an pre-order pre-pay form on October 12 so you can save the on-line transaction fee.  

Reserve your size now for delivery on October 21, the day we go Back to the Future!

All proceeds from our races go to cover our annual RRCA dues and insurance payments.  Tidal Basin Run is a non-profit club under RRCA's group exemption letter, so all contributions are tax-deductible. 

Activate your flux capacitor and join us on October 21!  Wear your new old t-shirt!


Event details and schedule
Get ACTIVE on the Go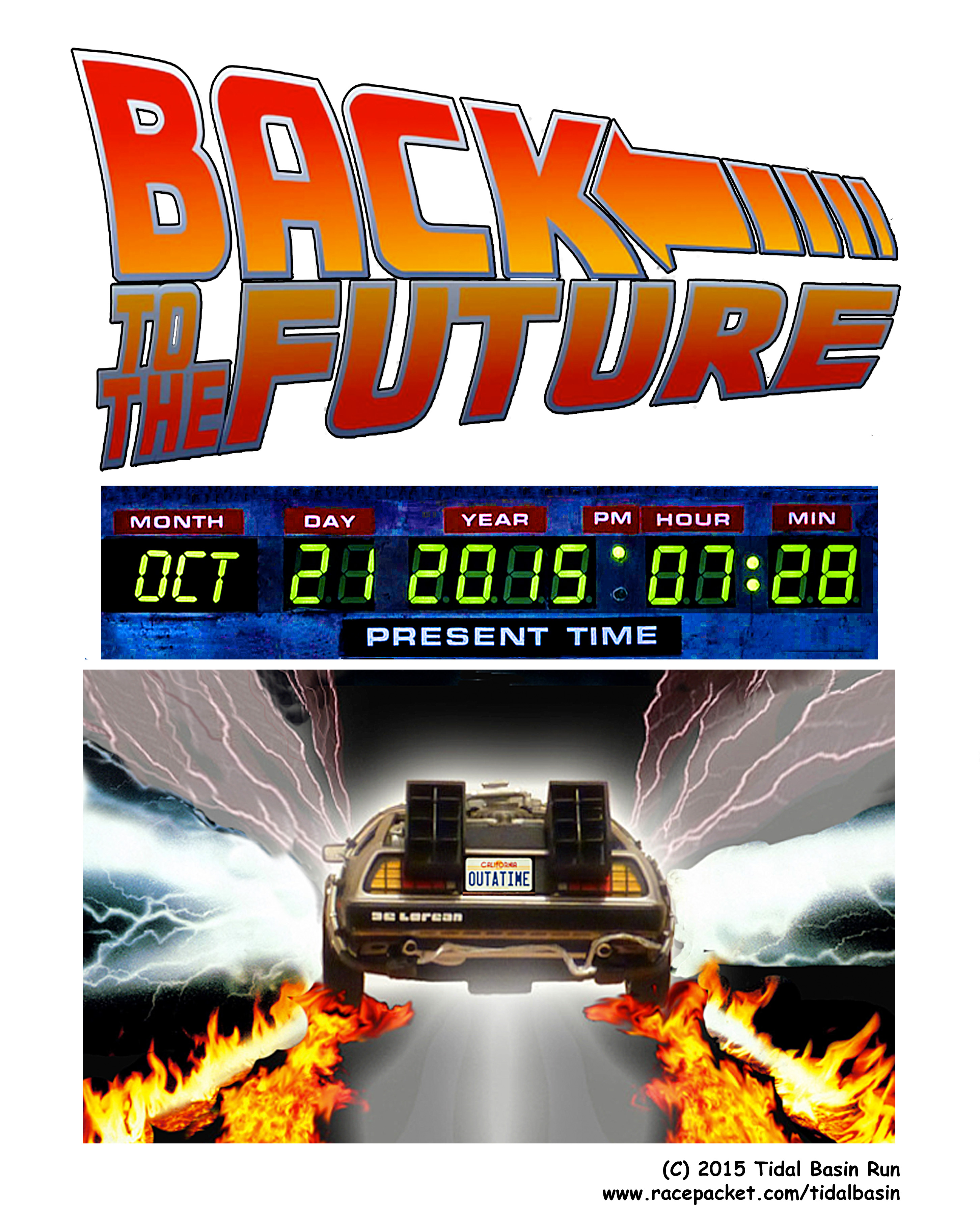 Map & Direction
Hains Point - East Potomac Park
•
972 Ohio Drive SW
Washington
,
DC
20007
Get Directions