You can sign up here for the 2016 Virtual Gabe Zimmerman Triple Crown online now, which enables you to complete the 3-event series from anywhere in the world!  You can do one, two, or three races from afar -- which of the three you want to do virtually?
The Gabe Zimmerman Triple Crown is a three-event series held in Tucson, Arizona to honor the life of Gabe Zimmerman, slain in the 2011 mass shooting that wounded Congresswoman Gabrielle Giffords.  Gabe was an avid runner who celebrated the Tucson region -- our three-race series in turn celebrates Gabe and the best of Tucson.
Triple Crown participants are registered for three separate runs or walks, of varying distances.  All ages and all abilities are welcome -- and you can walk or run 3.1 miles, one mile, 8 miles, or a half-marathon.
All registrants receive a special Gabe Zimmerman Triple Crown "Run Tucson" souvenir shirt, as well as all the race shirts.  Plus, everyone who participates in all three events will receive a special Finisher's Award.
Ten dollars of every registration goes to Child and Family Resources, Gabe's favorite charity and a very important state-wide organization that helps children and families.
May 28, 2016: 10th Annual TMC Meet Me Downtown 5k Night Run and Walk, in the heart of Downtown Tucson
September 5, 2016: 47th Annual TMC Saguaro National Park Labor Day 8-Miler and 5k, among the cactus forests in the foothills of the scenic Rincon Mountains

October 29 and October 30: 11th Annual TMC Get Moving Tucson Events:
October 29: Tucson Lifestyle 5k, Cox Charities FitKidz Free Mile, and TMC Girls on the Run 5k 
October 30: TMC A-Mountain Half-Marathon
Events take place in historic Downtown Tucson.
COACHING
Do you want to be a better runner?  If so, contact RRCA Certified Coach and 2:48 marathoner Tia Accetta at tia@runtucson.net. She and her group of certified coaches can create a customized program to help you meet your running and fitness goals.
Event details and schedule
We're wrapping up the 2016 registration window, so join by September 1st!
See www.azroadrunners.org for details on each of the three events.  Interested in doing the Virtual Crown?  
If you have to miss one or two or even all three of the races, you can still complete the Triple Crown and receive all the great awards! 
HOW DOES IT WORK?
Register for the Gabe Zimmerman Triple Crown here.  Be sure to choose the 

Virtual Gabe Zimmerman Triple Crown

 category, then pick which races you will do virtually.
Run or walk each of the race distances on the same weekend as the race and take a photo of yourself.  Then submit your "race" photo to the SAR Facebook page 

or

 post your photo to both the @RunSAR and @RunTucson instagram feeds.

Upon verification, you will be added to the 2016 virtual Triple Crown results and we will make sure you can get the race awards you earned.
WHAT DO YOU GET?
The 2016 "Run Tucson" Triple Crown shirt.

Each of the four medals, so that you can have the full commemorative medallion, even if you are far from Tucson.

Recognition on the SAR Gabe Zimmerman Triple Crown results page.

The happiness of knowing that a portion of your entry fees contributed to Gabe's favorite charity, Child and Family Resources, plus the other race beneficiaries:
The Children's Museum

Educational Enrichment Foundation

Greater Tucson Leadership

Living Streets Alliance

Team Hoyt (formerly MyTeamTriumph)

The Reid Park Zoo

Friends of Saguaro

Cox Charities

Southern Arizona Roadrunners, and others.
Get ACTIVE on the Go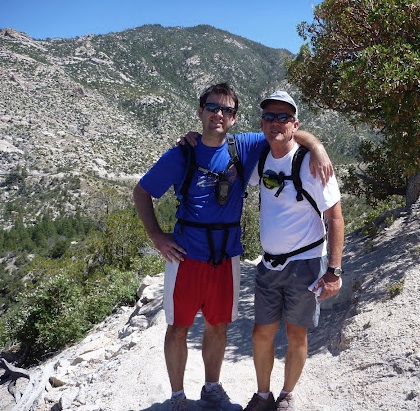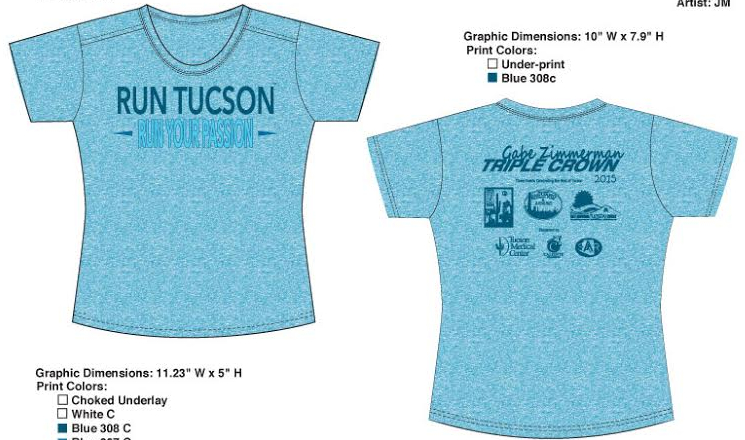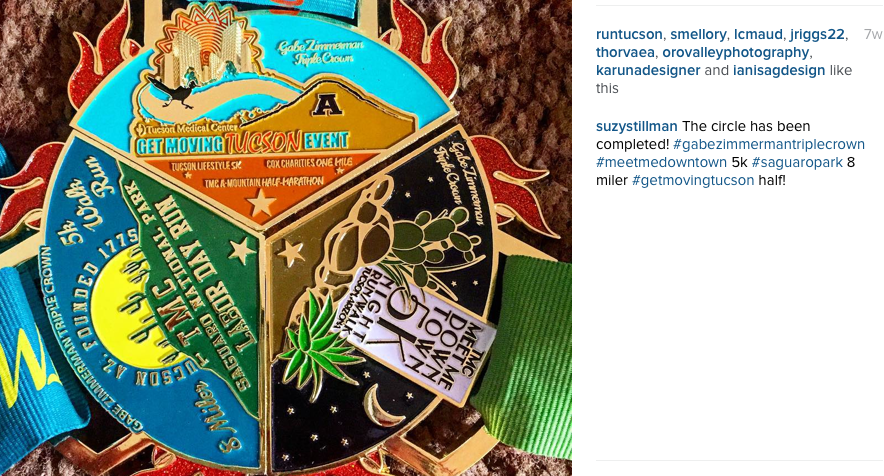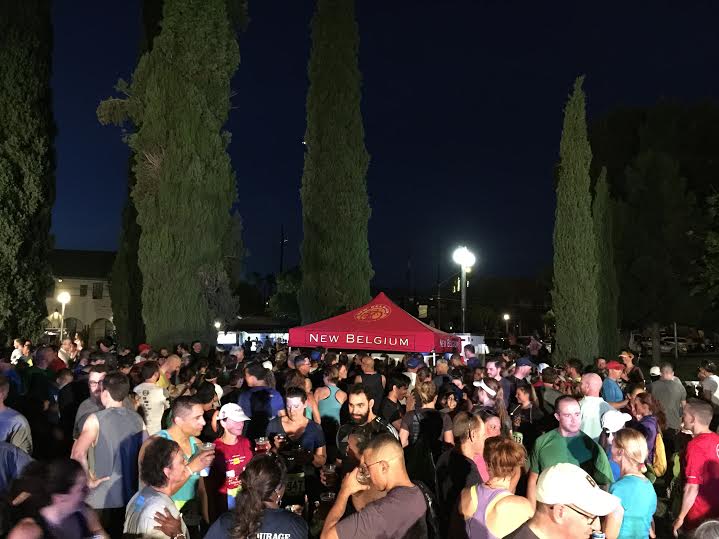 Map & Direction
Three races: one at Saguaro National Park, two in Downtown Tucson
•
three locations
Tucson
,
AZ
85701
Get Directions