Why: Our event title sponsor Angels Fall Up and community sponsor Trophy Club Emergency Volunteers Association (TCEVA), each non-profit organizations, are collaborating with area businesses and community groups to host the inaugural Trophy Club Turkey Trot 5k (3.1 miles) on the morning of November 22, 2018.
Purpose
Raise proceeds for cancer research and in support of Angels Fallup and TCEVA goals
Create a fun community event that brings family and friends together
Showcase the beautiful community of Trophy Club
Angels Fall Up was incorporated as a non-profit entity in 2012, organized and operated to raise support and awareness for the fight against cancer undertaken by the 'cutting edge' UT Southwestern Harold C. Simmons Comprehensive Cancer Institute in Dallas. AFU is dedicated to (1) nurturing a local-local-local cancer-fighting partnership for north Texas, (2) a vision for a world free of cancer, (3) a 4-fold mission (i.e. to increase funding for cancer research and for treatment, to honor those we lost, to celebrate survivors, and support caregivers) and (4) a simple goal of less angels 'falling up' to cancer.
The Trophy Club Emergency Volunteers Association mission is to support and assist the Trophy Club Police (TCPD) and Fire Departments (TCFD), promote public awareness and education by serving as ambassadors of the TCPD and TCFD to the public and to other agencies, and promote a safe environment for First Responders and Residents through service and activities.
Volunteering, Sponsorships, and More Information
To volunteer please visit the event volunteer sign up or contact Sarah Collins at trophyclubrun@gmail.com.
For details about becoming a proud sponsor of the Trophy Club Turkey Trot (or for more info) please contact Mike Branum at trophyclubrun@gmail.com.
Event details and schedule
REGISTER BEFORE OCTOBER 25 TO LOCK IN THE BEST EARLY REGISTRATION RATE
FIRST 50 REGISTRANTS BY OCTOBER 30 WILL RECEIVE A FREE SHIRT
Who: Everyone is Welcome! 
What: The inaugural Trophy Club Turkey Trot. Participate in the 5k race. Family friendly event with a FREE fun run "Gobble Wobble" for children ages nine and under.
When: Thanksgiving morning – November 22, 2018 from 8:00 a.m. to 10:30 a.m. Packet pickup opens at 6:45 a.m. on race day. Schedule of events below.
Race Day
THURSDAY – November 22 (Thanksgiving Day)
6:45 a.m. – Race Day Registration Opens
6:45 a.m. – Pick Up Bibs / Shirts
7:45 a.m. - Race Day Registration Closes
8:00 a.m. – 5k Start
9:15 a.m. – Gobble Wobble Start
9:30 a.m. – Course Closes and Awards
10:00 a.m. – Keep being a turkey and get some rest before eating Thanksgiving Dinner!
Where: Byron Nelson High School located at 2775 Bobcat Blvd Trophy Club, TX 76262. Event parking will be onsite in the high school parking lot. The 5k race start/finish will be on the east side of the high school.
Upon registration participants agree to all conditions outlined in the event waivers. 
LOOK AT THE PHOTO GALLERY BELOW FOR THE RACE ROUTE AND VENUE MAPS ALONG WITH THE SPONSORS HELPING MAKE THE RACE A SUCCESS
Trophy Club Emergency Volunteers Association
Get ACTIVE on the Go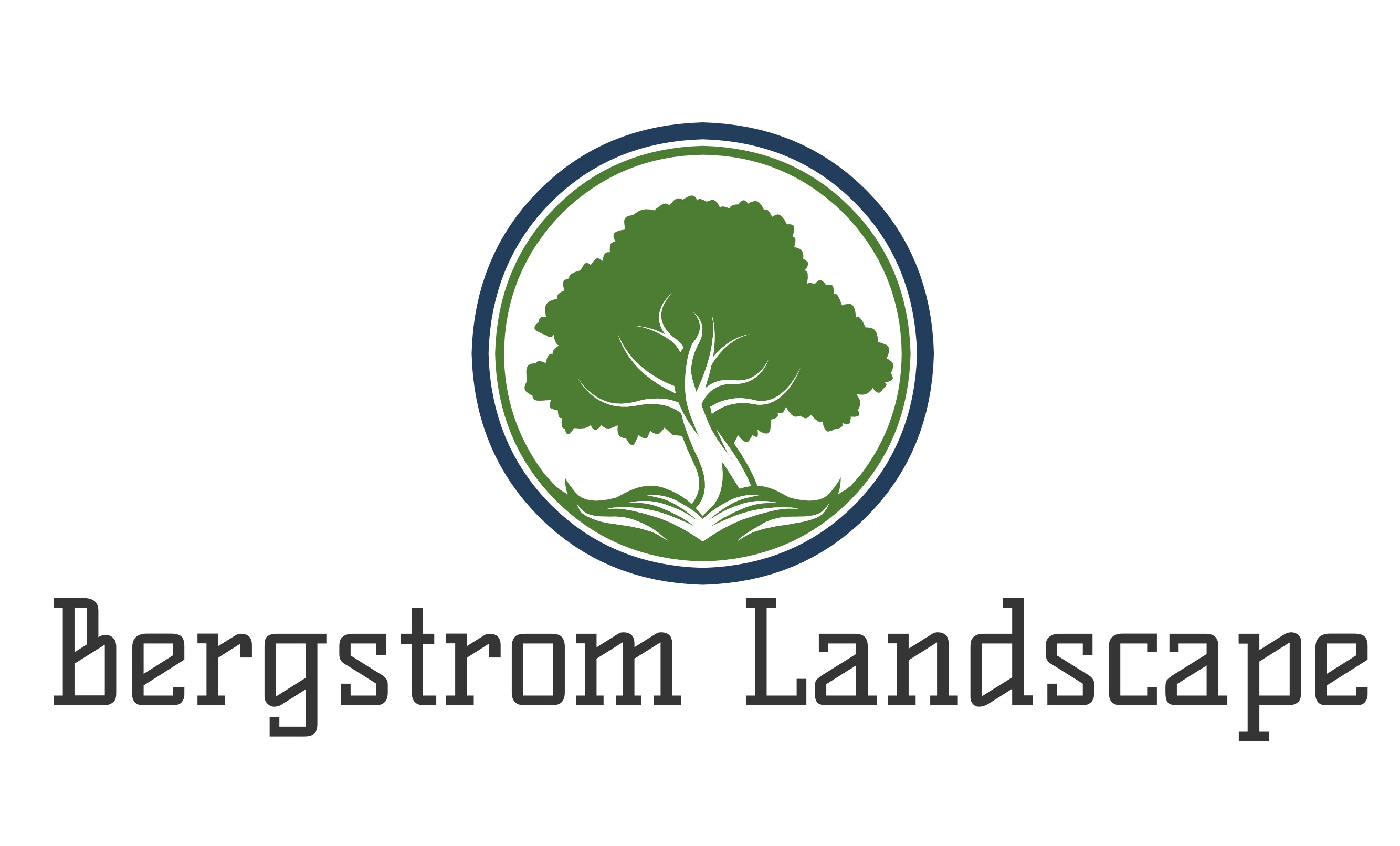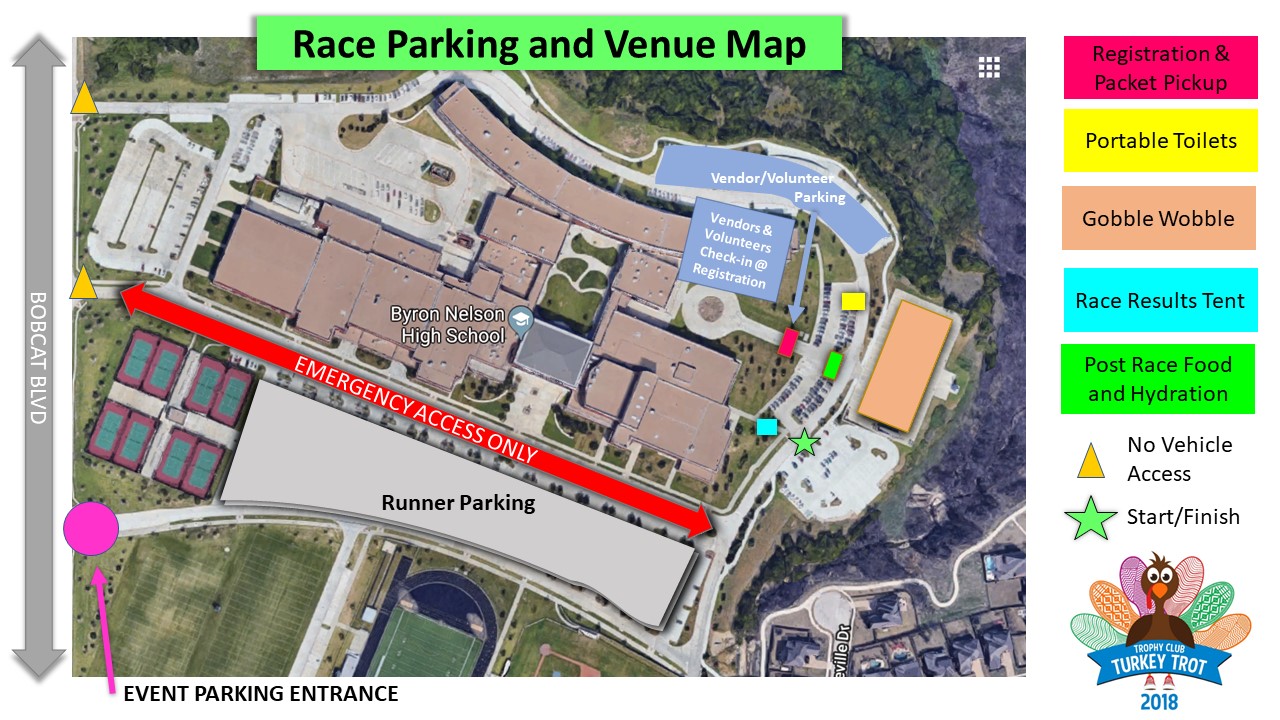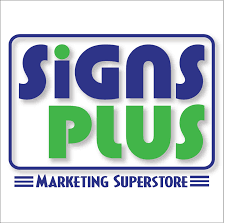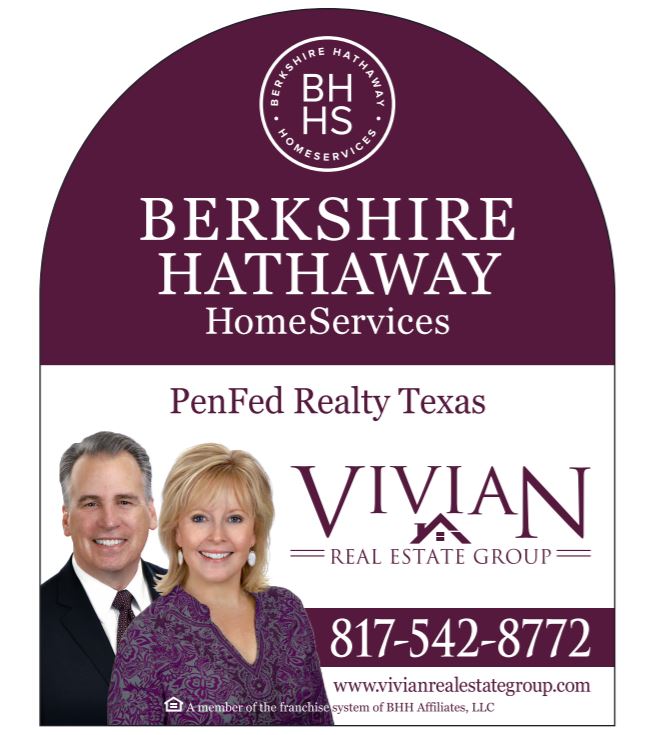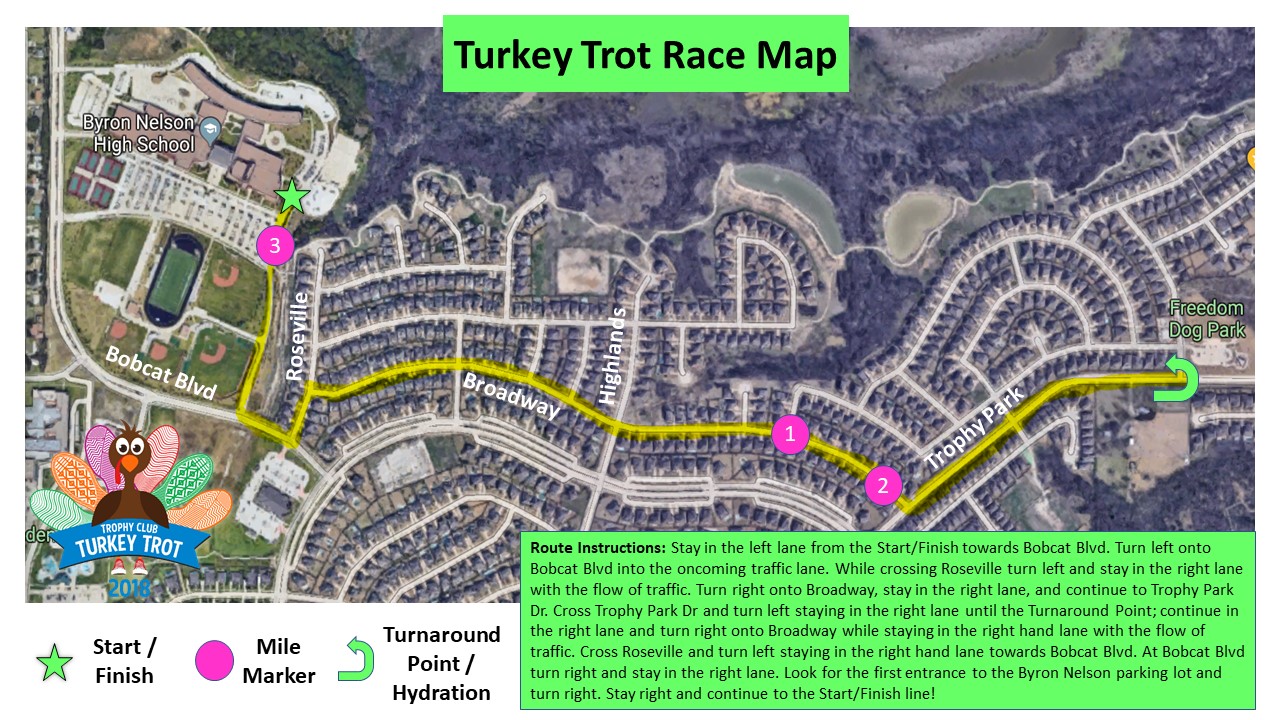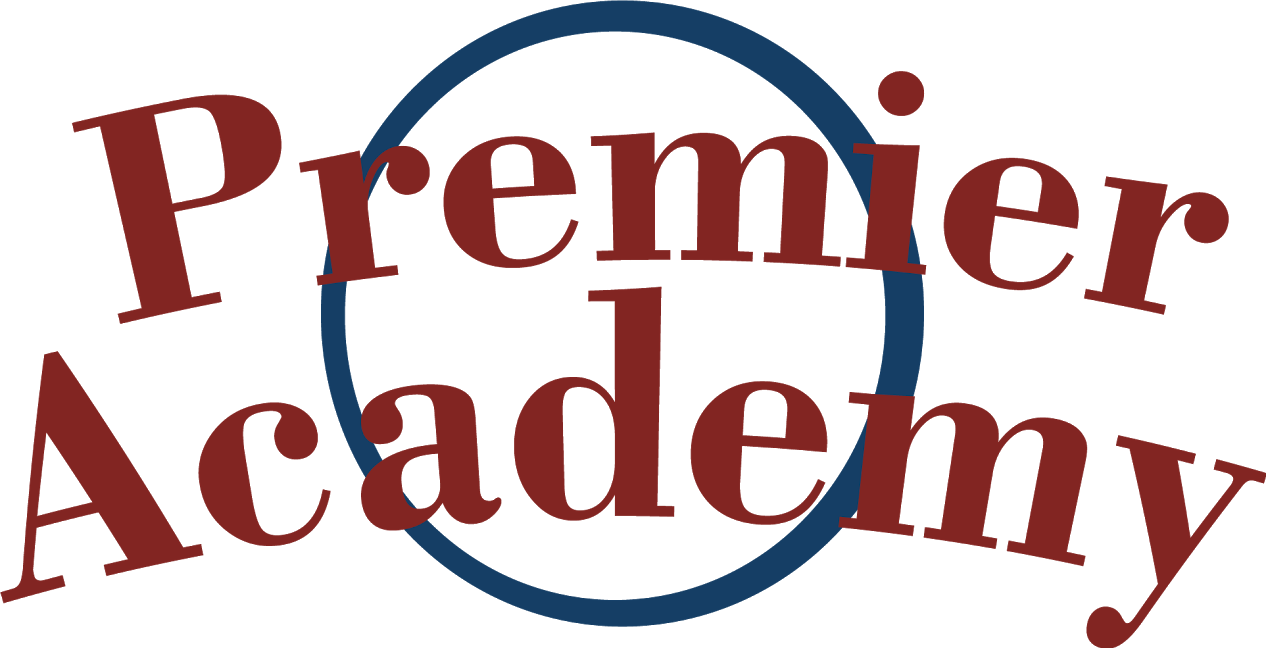 Map & Direction
Trophy Club Turkey Trot 5k
•
Byron Nelson High School 2775 Bobcat Blvd
Trophy Club
,
TX
76262
Get Directions