Join us on June 15th for the TWINKIE RUN at one of the most desired locations in Florida at Caddy's On The Beach 9000 W. Gulf Blvd. Treasure Island, FL 33706. Famous for their seafood, waterfront setting, and always a lot of fun, Caddy's is home to some great summer participatory 5K run and or open water swim events each month of the 2019 Summer. The complete schedule can be found at www.727CanRace.com Everyone who registers for this event will receive the famous Twinkie medal 5 INCHES in size picture in this listing.
The 8:30 a.m. 5K is our most popular division so when you register pick the category that be fits your participation on race day but each are included at the same price (choose swim only, run only or both swim and run) all registrants can decide on race morning if you would like to enter another category as you are not bound to what you select in online registration.
Each race morning begins just after sunrise at 7:30 a.m. with an optional 1 mile open water swim with buoys set parallel the coast line very close to shore in a north out and back course. The buoys are each set a quarter mile apart so that you can opt for a shorter distance to exit the water and make your way back to the finish line. This is a "finisher's category only" and no matter the distance of swim you choose EVERYONE goes home with one specialty medal that Xanadu Races have become famous for. If you choose to do the 5K packed sand beach run with us at 8:30 a.m. please take your medal after the 5K beach run as we account for one medal for each registrant.
Check in opens race morning only beginning at 7 a.m. at Caddy's On The Beach Treasure Island. Your bib number assignment will be sent to you in an email a day prior to the event so be sure to print your waiver and know your bib number when you arrive. Swimmers should bring their own swim cap and body mark your bib number on the front of both biceps with a sharpie before you head to the swim. We don't open 5K check in until our swimmers take off at 7:30 a.m.
Everyone will take home the finisher's medal theme for the day (different each month of the summer) and everyone over the age of 21 will receive a post race fruit cup and free Michelob Ultra. Beach sure to head inside Caddy's On The Beach as they are FAMOUS for the best beach breakfast on Gulf Blvd. beginning at 8 a.m. which you can order off the menu so be sure to have family and friends join you for this great race.
Though you can expect a perfect 3.1 mile distance race that is timed for all finisher's up to 59 minutes you WILL NOT see a largely competitive crowd at these runs. Each race is limited to 200 participants and results can be found later on race day by finish order at www.727CanRace.com We purposely do not post results at the venue to maintain our much more laid back group of runners and walkers. The run/walk take place along the shore line in the hard packed sand which is more like asphalt runners for those of you who are not accustomed to beach runner. We do NOT run in soft sand and shoes ARE A MUST!
Event details and schedule
Join us June 15, 2019, for this awesome summer Twinkie 5K!!! YES We will run or walk or America's favorite snack cake at Caddy's On The Beach 9000 W. Gulf Blvd. Treasure Island, FL 33706 welcomes you to the event famous to locals as well as travelers from many US states and several countries.
Check in for those doing the ocean swim begins 7 am and we swim at 7:30 a.m. (all swimmers please bring your own swim cap as they are mandatory)
We change gears after the swim and open the day to our 5K runners and walkers in an electronically timed 3.1 mile distance north out and back run from Caddy's
The 5K Run/walk begins at 8:30 a.m.
The post race party at Caddy's begins at 9 a.m.
Though there are no swim awards as this is a "Finisher's Division" We will award the top 15 males and top 15 females who cross the finish line in the 5. We do not offer "age group awards but if you are a senior of you have a child under 12 running let us know and we'll bring an award for our youth and seniors as well.
Thank you for joining this participatory TWINKIE 5K run with optional open water swim. The complete schedule can be found at www.727CanRace.com Your entry benefit a teenager through our 501c3 "Finish Lines For Scholarships"   Be sure to thank a teen for their hard work at these great community events.

Suzanne and Michael Mannino
Xanadu Race Management Serving The Tampa Bay Community Since 2004
Get ACTIVE on the Go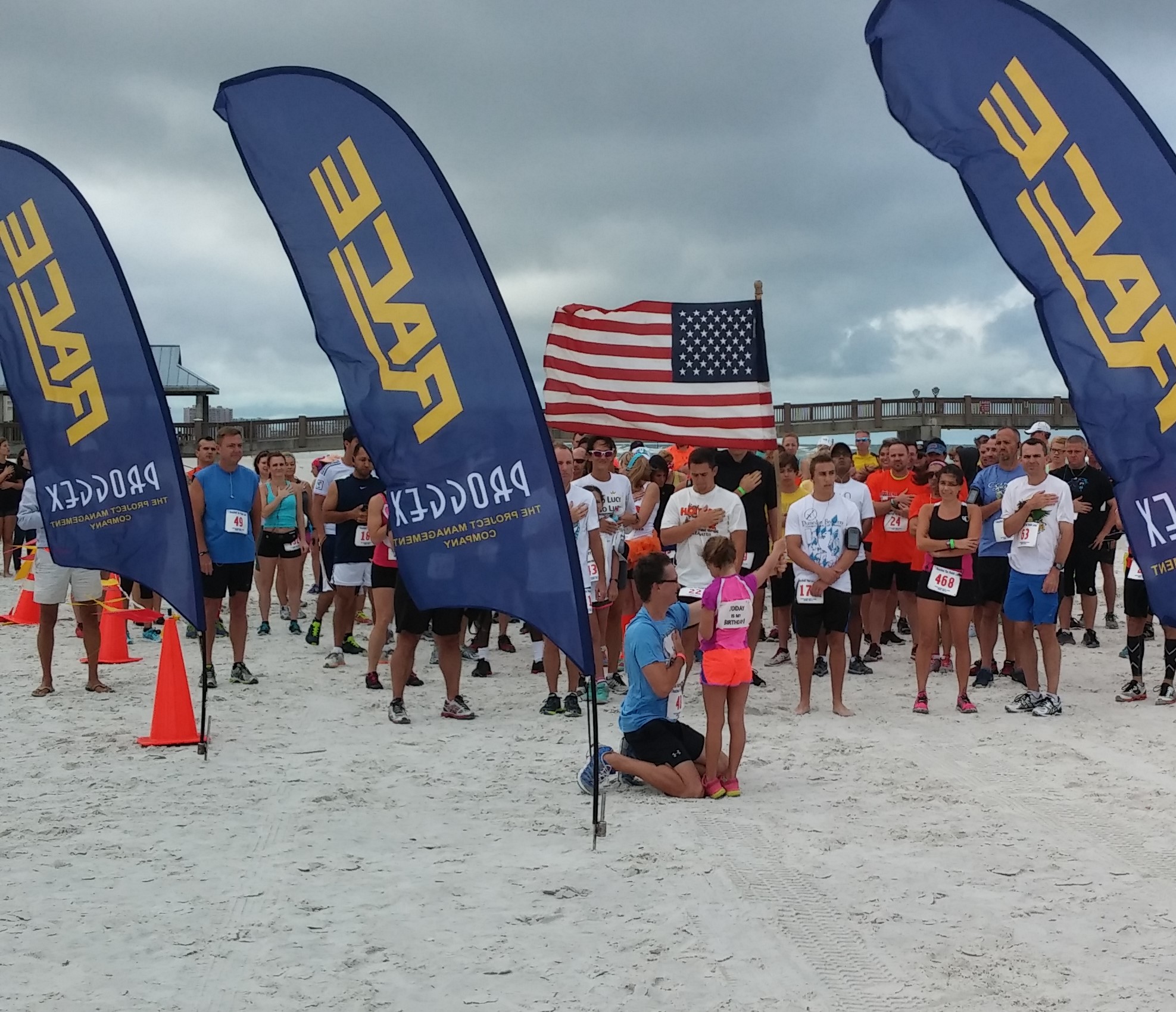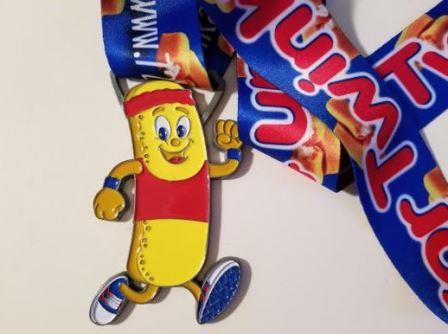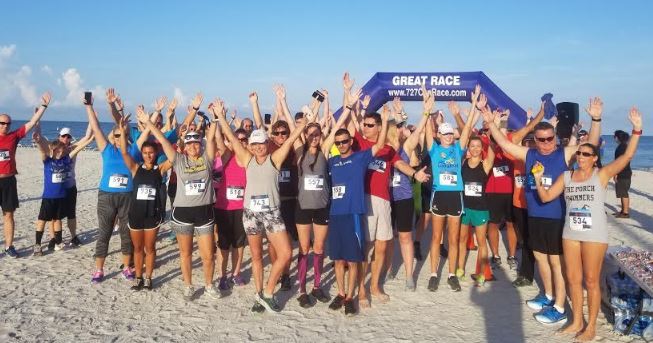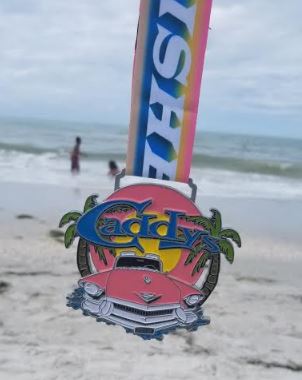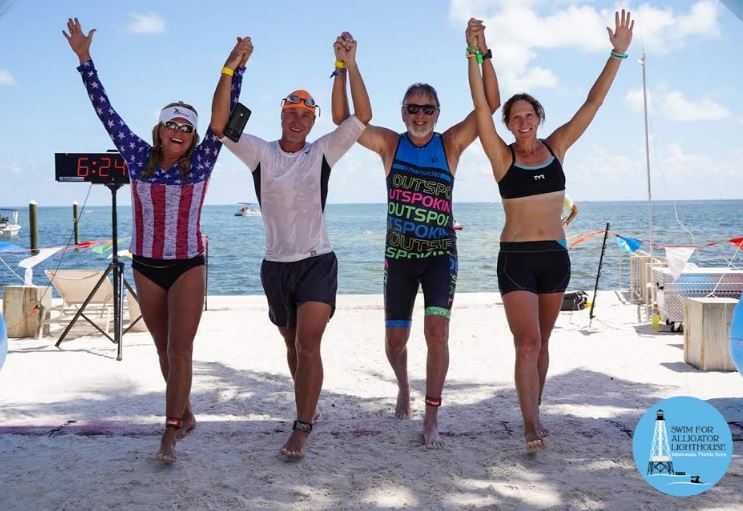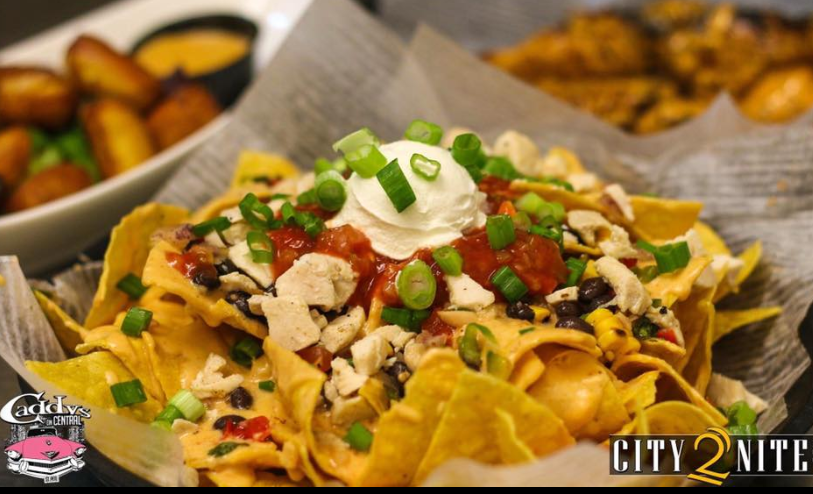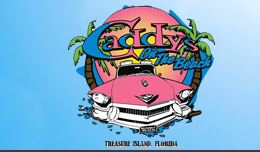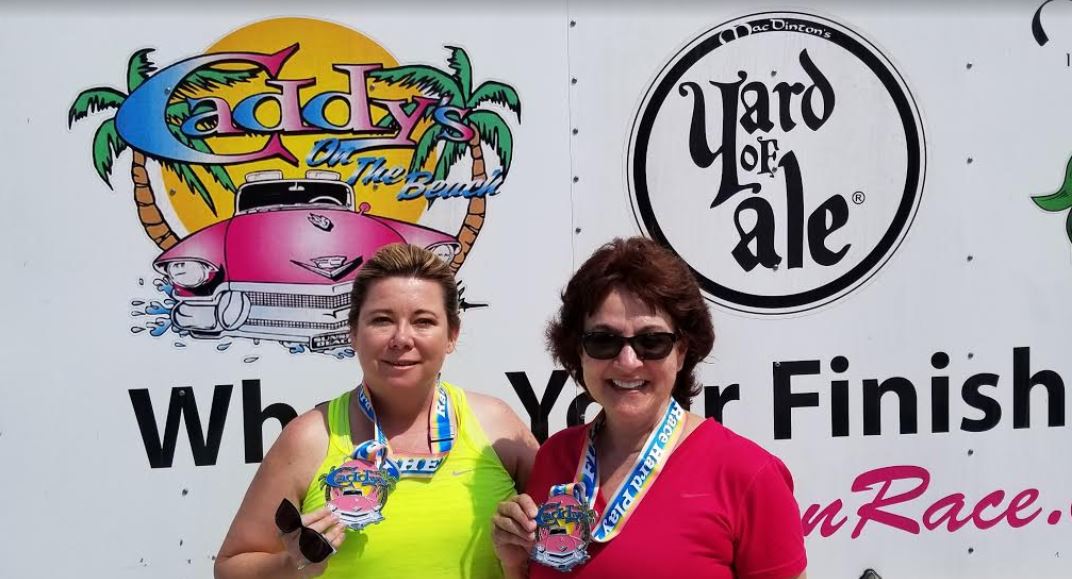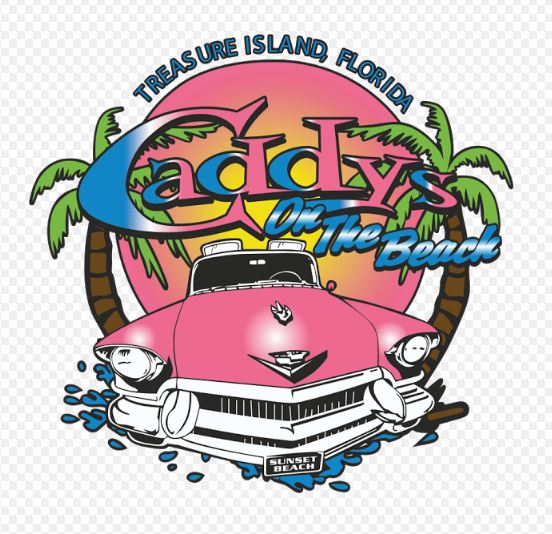 Map & Direction
Caddy's On The Beach Treasure Island
•
9000 West Gulf Blvd.
Treasure Island
,
FL
33706
Get Directions