Join us for a howling good time at the 9th Annual Halloween Halfathon & 5K Race, scheduled for Sunday, October 29, 2017, at our nation's favorite beach: Fort De Soto Park, just south of St. Petersburg. Costumes are encouraged, but not mandatory!
Fort De Soto Park has been named "America's Top Beach" by TripAdvisory several times over the years. Citing a "spectacular combination of soft white sand, calm, clear water and a laid-back atmosphere," the popular online travel network put the park's North Beach at the top of its annual best-of list, based on TripAdvisor's Popularity Index.
This pristine Pinellas County beach has also received top honors on an annual "best-of" list. In 2005, Dr. Stephen P. Leatherman, a.k.a. "Dr. Beach," named Fort De Soto the nation's #1 Beach.
GENERAL INFO
The halfathon course starts with a loop for the first 5K before an out-and-back 10 mile tour of Ft. De Soto Park. The aforementioned 5K loop comprises the 5K race.
Both courses are located entirely in Ft. De Soto Park and run on paved trails and access roads. You will NOT be running on the sand. These are extremely flat and fast courses with no bridges, overpasses, or discernible inclines. They are accurately measured and certified by the USATF.
All finishers in both the halfathon and the 5K Race earn unique, Halloween Starfish gold medals. In both the Halfathon and the 5k Race, awards are up for grabs for M/F Open, Masters (40+) and Grand Masters (50+), three deep; age group awards offered three deep in 5 year increments.
Seven aid stations for the halfathon and one for the 5K, await you with enthusiastic volunteers, water and Gatorade, and fresh Florida oranges starting at the midpoint of the half marathon.
Our area's weather on Halloween: average low is 62, average high is 82, perhaps a tad warmer than preferred for running, but we will be starting the race 40 minutes before sunrise. Of course, the mild temperatures will be welcome while relaxing on our nation's #1 Beach after the race.
Halloween costumes are encouraged, but not mandatory. While we don't anticipate any athletes in gorilla costumes completing 13.1 miles, we do hope athletes will create costumes that will not adversely affect their running. That's our challenge to you. Or simply wear mismatched uniforms. Or orange and black. Celebrate this unique holiday tradition!
Walkers are welcome to join these races. Course support is based on a 3:30 pace. Due to our staging of this race entirely within a park and primarily on nature trails, we will NOT be offering an early walker's start. All athletes will start at the same time.
Event details and schedule
YOUR REGISTRATION INCLUDES:
Affordable entry fees and fair refund policy for early entrants

Personalized bibs for early entrants

Ladies' and Men's Zorrel tech shirts

Disposable bib chip timing

Scenic USATF certified courses

Aid stations stocked with Gatorade, water, oranges

Starfish medal for all race finishers

Great post-race pasta party, beer, live music

Overall, Master, Grand Master and Age Group awards

FREE downloadable race photos

FREE parking


Virtual option for all races
HALFATHON ENTRY FEES
$45 Youth 18 and Under
$60 online only for the first 100 athletes to register, or March 19, whichever comes first
$65 postmarked/online only until April 20, 2017
$70 postmarked/online before June 1, 2017
$75 postmarked/online before June 30, 2017
$85 postmarked/online before September 24, 2017
$95 postmarked/online before October 22, 2017
$95 online ONLY before October 26, 2017
$110 on-site registration, October 28-29, 2017
5K RACE ENTRY FEES
$25 Youth 18 and Under
$30 online only for first 100 to register, or March 19, whichever comes first
$35 online only before June 1, 2017
$40 postmarked/online before September 25, 2017
$45 postmarked/online only before October 22, 2017
$45 online ONLY before October 26, 2017
$50 on-site registration, October 28-29, 2017
VIRTUAL HALFATHON AND 5K
For virtual athletes who would like to run or walk anywhere in the world on their own schedule and still earn one of our finisher's medals. Athletes who register for the entire series virtually will receive the series completion medal automatically.
VIRTUAL HALFATHON OR 5K RUNS
$30.00 postmarked/online before October 26, 2017 - USA Address
$37.50 postmarked/online before October 26, 2017 - International Address
REFUND POLICY
Early entrants who register by July 29 are eligible for complete refunds of entry fees or deferral to another upcoming race - athlete's choice.
There are no refunds, transfers or credits, unless you register by July 29, AND notify the race director of your withdrawal at least THREE weeks prior to the race. ALL refunds from ALL races will be issued at the same time - after our Ft. De Soto Halfathon on or about April 1, 2018.
THERE ARE NO REFUNDS, CREDITS OR DEFERRALS DUE TO EVENT CANCELLATION BECAUSE OF WEATHER OR OTHER ACTS OF GOD.
There are NO transfer of bibs to other athletes. You may not give or sell your number to another individual. The other individual will not be covered by USATF race insurance if there should be an injury. The other individual's results may compromise scoring as they may be in a different age bracket than yourself. They will be disqualified. You and the other individual will be prohibited from running in our races for 3 years.
USATF SANCTIONED
All our races are sanctioned and insured through USATF for runners, joggers, and walkers ONLY. Strollers, skaters, skateboards and bicycles are NOT allowed on the course during our races.
For more race information, please visit our website at: www.FloridaRoadRaces.com.
Our simple goal is to exceed your expectations. Run on our roads, relax on our award-winning beaches!
Chris Lauber, Race Director
info@FLRoadRaces.com
Get ACTIVE on the Go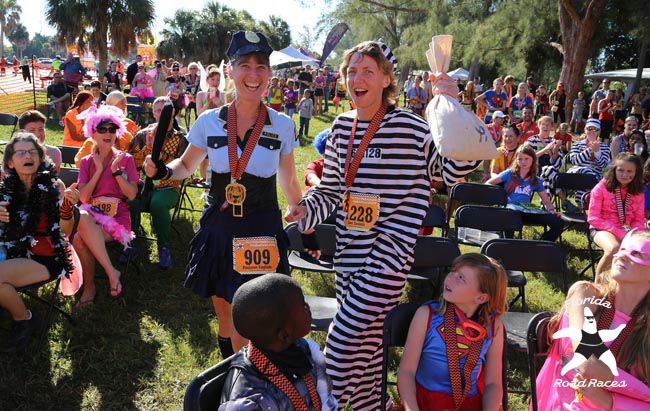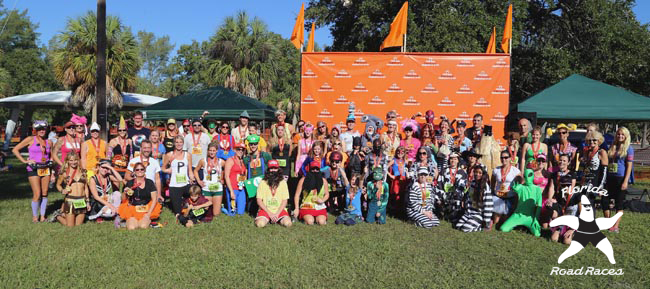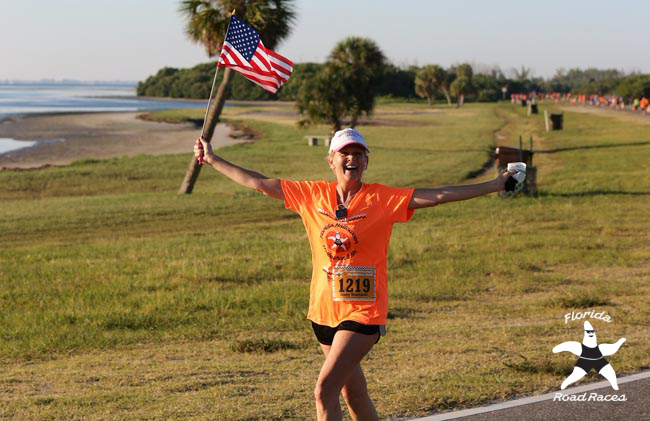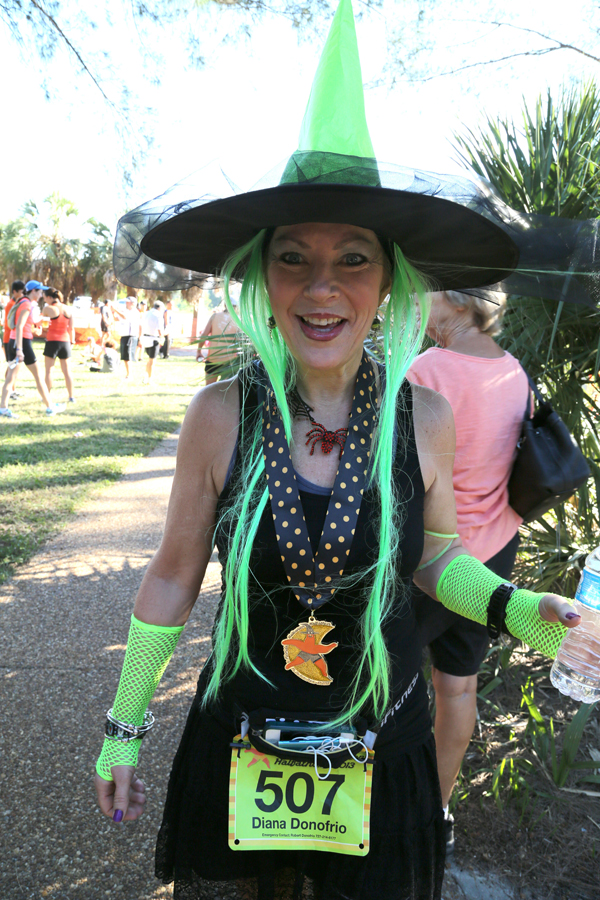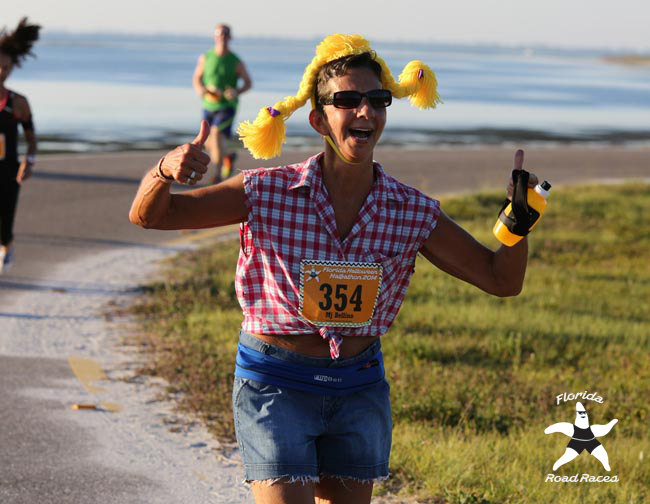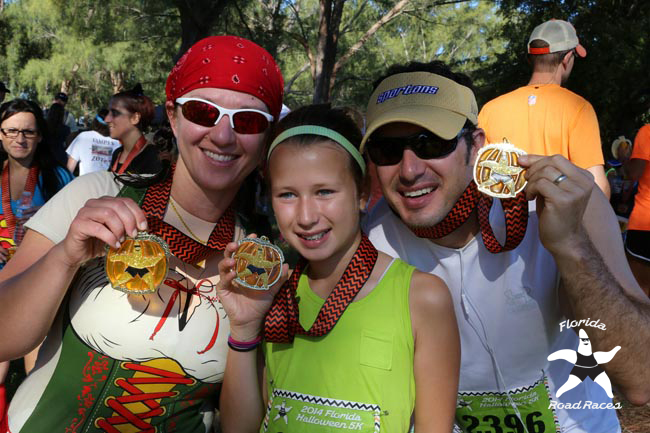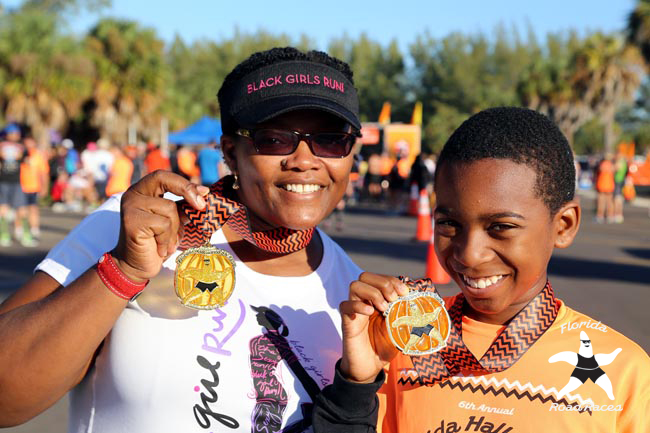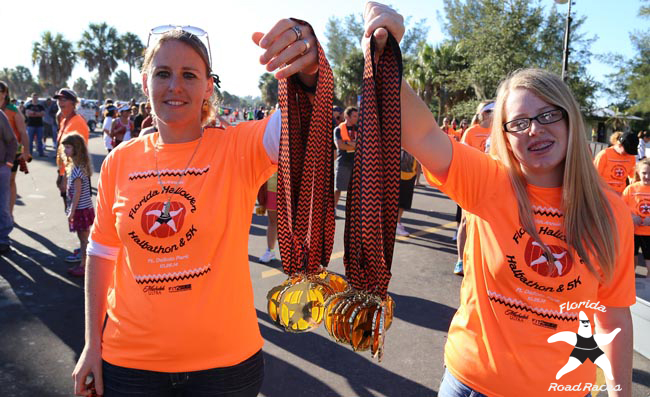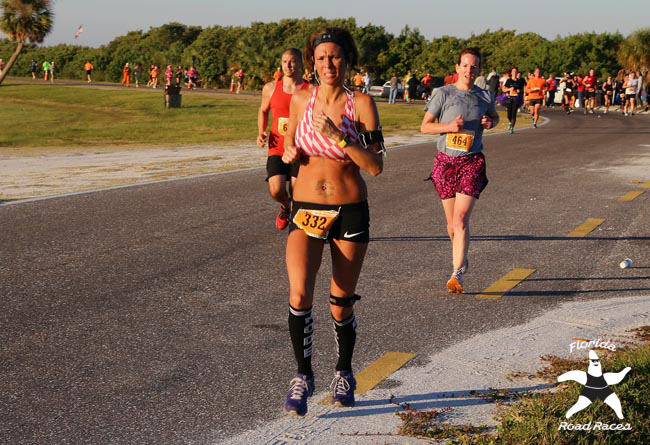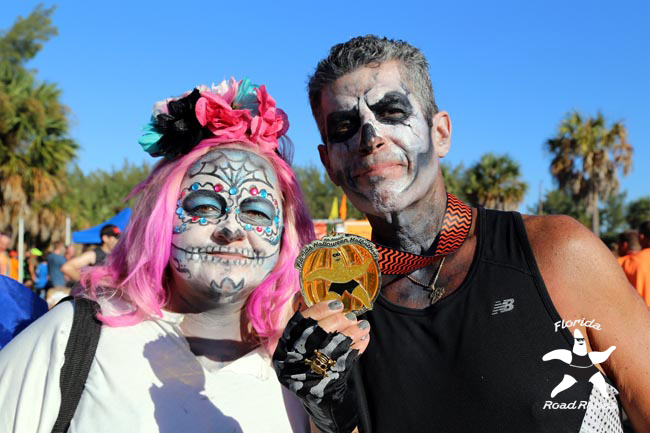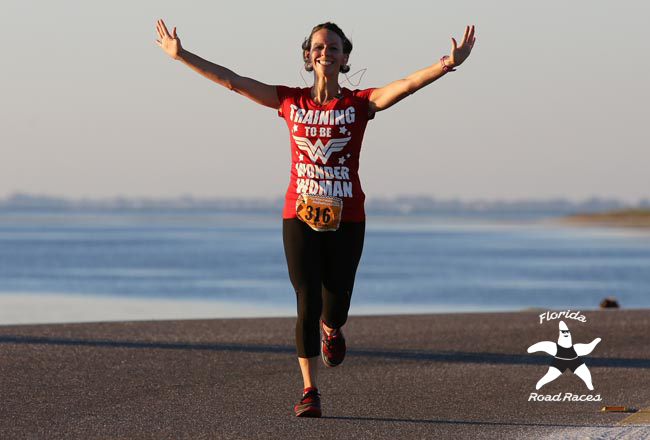 Map & Direction
Ft. De Soto Park
•
3500 Bayway S.
St. Petersburg
,
FL
33715
Get Directions