OWS & TRI CLINIC RETREAT AT ST. MARY'S, MARYLAND
Crossing Currents Aquatics, Endurance 2 Perform, and our coaches are excited to bring you the best in open water swim and triathlon coaching in a weekend retreat! The St. Mary's location is perfect for this retreat with beautiful, clean open water and a country-like setting for group runs and rides.
Enjoy all aspects of training and learning to race in an educational and informative program with experienced coaches. Our goal is to provide you with the tools you need to be confident and faster in the open water and to be an all-around more confident triathlete. Having CONFIDENCE is key to success in any distance endurance event for both beginner and elite athletes!
In addition to all meals and lodging, your weekend includes the following:
- Two coached open water swim sessions
- Three coached pool sessions
- Transition practice with tips and tricks for basic and advanced strategies
- Learn to train without injury and about modern prehab/rehab techniques
- Discover race week and race day nutrition strategies to nail your next triathlon provided by USAT coach who is also a registered dietician and nutritionist.
- Yoga, stretch and mediation for busy triathletes
- Group cycling in gorgeous back roads of St. Mary's, Maryland
- Group running
- Access to coaches for personal questions
- Social hour
- Inspirational movie night
Departure is at 12pm on Sunday after a lovely picnic breakfast.
Other than a USAT one-day or annual membership, no other registration fees are required!
Event details and schedule
Our amazing coaches look forward to hosting you at the OWS & TRI Clinic Retreat in beautiful St. Mary's, Maryland! Get ready for an extrodrinary and exciting weekend of swimming, biking, running, training and socializing!
Accomodations are in the waterfront Queen Anne dormitory at St. Mary's College of Maryland. All lodging and meals are provided. Other than a USAT one-day or annual membership, there are no other registration fees.
* Please remember to bring ALL TRI and swim gear, including your bike, shoes and helmet.
* You will want to bring a few training/swim uniforms or outfits since you will have several swim and training sessions throughout each day.
* Consider packing layers of clothing as mornings can be cool and afternoons can be very warm.
* You should also bring your hydration carry systems for group runs and rides, as you will want to have your fluid and fuel for these workouts.
* Consider bringing your own yoga mat and block if you have one and prefer to use your own.
* You will need towels for your swim workouts and for use in the dormitory.
* Accomodations in the dormitory includes sheets, pillow and a light blanket. Feel free to bring an extra blanket if you think you may need it.
See you soon!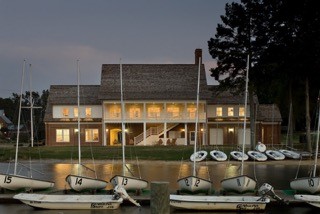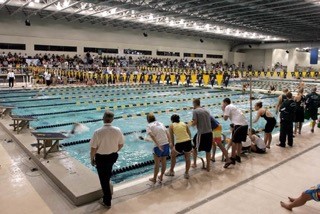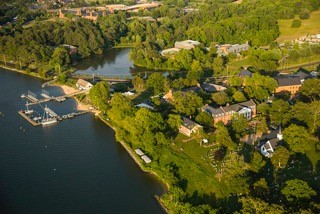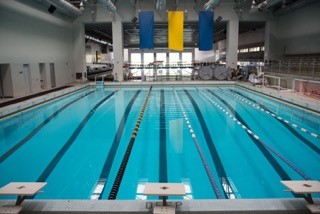 Map & Direction
Saint Mary's College of Maryland
•
47645 College Drive
St. Mary's City
,
MD
20686-3001
Get Directions