Join us 19th November for our Annual Bicycle Centre Cairns Tri De Femme!!

This is our annual fundraiser for the National Breast Cancer Foundation and we want to see you all in BRIGHT PINK.....yes, even you
boys!!

In previous years, this has only been for Females (10yrs and over) and boys (10-13yrs), BUT as Breast Cancer can have a lasting effect on all members of the family, we are now introducing an Aquathon event which is open to EVERYONE as well as a kids Triathlon.

These are fun events which will warm up the energy for the main event, the Bicycle Centre Cairns Tri De Femme!



Proceeds will go to charity. After all races there will be an auction – so stay and bid for some great prizes including a 2018 LIV Avail SL1 Disc thanks to Bicycle Centre Cairns and some other great prizes from some of local community.
FREE pre-race safety check for all competitors!!

Take your bike in to Bicycle Centre Cairns for a FREE pre-race safety check to make sure your bike is safe and road-worthy for the race. Drop your bike into the store (128-130 Sheridan Street) between 8.30am-5.00pm Monday-Friday to for a quick safety check and report. Ph: 40411700 sales@bicyclecentre.com.au

The Bicycle Centre Cairns team will also be available on race morning as our pre race mechanics if you have any issues on race morning!

We'll also have coffee and a BBQ to replenish your energy throughout the morning!

Help us raise as much money as possible for National Breast Cancer Foundation by being apart of this great event and by inviting ALL of your friends, family and workmates, and share the love on social media!


Its going to be a cracking morning of action...
The Kids Triathlon is open for kids aged 12 and under as of 31st Dec 2017. It will consist of:

1 lap (50m) swim in the pool;
1 lap (2.5km) bike;
1 lap (500m) run around the oval.

The Bicycle Centre Cairns Tri de Femme will headline the day and will consist of:

3 laps (150m) swim in the pool;
2 laps (5km) on the bike;
2 laps (1km) run around the oval to the finish.

Timings:

How the day will run!
5am: Set Up – PLEASE COME HELP!!!
6.15-6.45am: Tri de Femme and Junior Check-In & late rego
6.45am: Tri de Femme Warm Up
7.00am: Tri de Feme Briefing
7.15am: Tri de Femme Start (wave start)
8.15am: Junior Triathlon
7.15-8.45am: Relay Team Triathlon Check In
8.50am: Team Relay Triathlon Briefing & Random Team Drawing
9.15am: Team Relay Triathlon Start
10.15am: Presentations & Auction
10.30am: Pack Up – PLEASE HELP!!!
The roads will now be closing at 7.00am so please ensure you are there prior to 7.00am. Thanks



Event details and schedule
Cairns Crocs Triathlon Club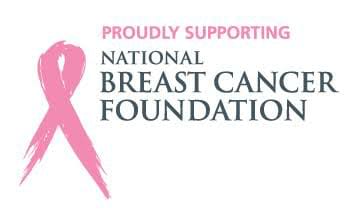 Map & Direction
Smithfield
•
Leisure Park Rd
Smithfield
,
QLD
,
Australia
4878
Get Directions