The New Balance Family 5k will start at the New Balance Factory Store In Skowhegan, Maine where they started making running shoes in 1938 and still hold the distinction as the only company that manufactures athletic shoes in the USA. The 5k Run will continue down towards the heart of Skowhegan where runners will use the foot bridge to cross the historic Kennebec River. Once the runners reach Rt. 201 they will race through the town of Skowhegan to Corbin Park and around the shaded park loop. The runners will then make their return trip to the New Balance Factor store. On their return journey, Runners will be challenged with a slight incline as they reach the finish line. See the pictures below for the map of the race.
Event details and schedule
Race Schedule
8:00 AM Registration
8:55 AM Gather at the Starting line
9:00 AM Race Starts
Awards
Shoe raffle
closing statement
The proceeds from the New Balance Family 5k will help provide school supplies and holiday gifts to children in foster, adoptive, and kinship care. In 2015, Adoptive and Foster Families of Maine, Inc. & The Kinship Program (AFFM) received over 900 requests for holiday gifts and 250 requests for a backpack and school supplies and AFFM anticipates more request this year. With your help, the partnership between AFFM & The Office of Child and Family Services can continue to fill the request and contribute to making a positive difference for families.
AFFM provides support services for adoptive and foster parents, and kinship providers. AFFM provides the training, guidance, knowledge, and resources needed to handle complex issues as families open their hearts and homes to children. The services are for all adoptive, foster, and kinship families. Child welfare is dependent upon a myriad of state and federal laws, rules, and regulations. Decisions concerning families and innocent children are rarely easy and are usually fraught with highly emotional issues. AFFM is dedicated to assisting families to help children find the security they deserve. Every situation in fostering and adoption is unique. AFFM helps prepare families for the challenges they will face and is a resource that is easily accessible.
AFFM believes that Maine's children have the right to be a permanent member of a stable, healthy family. For adoptive and foster parents to provide the best parenting and a quality home environment, they need to add to their strengths through training and the unconditional support of AFFM. AFFM believes that when decisions are made that affect the rest of a child's life, there is no room for politics or personalities. AFFM believes that families who are willing to open their hearts and homes to provide for Maine's children must have total support. We believe that access to services that enhance their abilities and help them to develop new skills is imperative.
Adoptive & Foster Families Of Maine Inc.
Get ACTIVE on the Go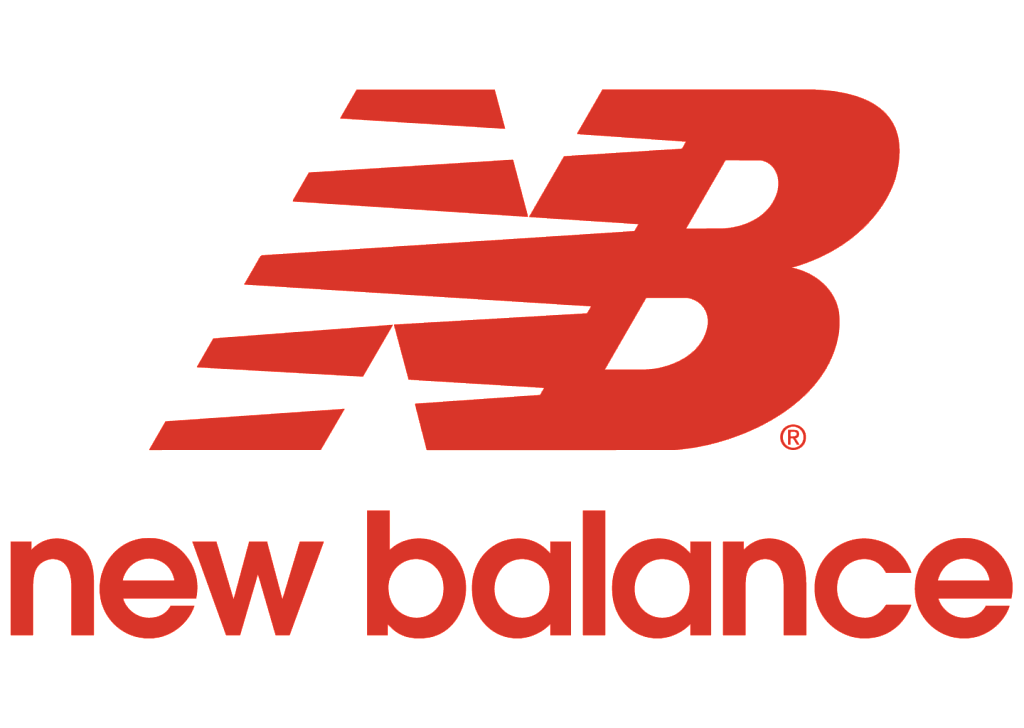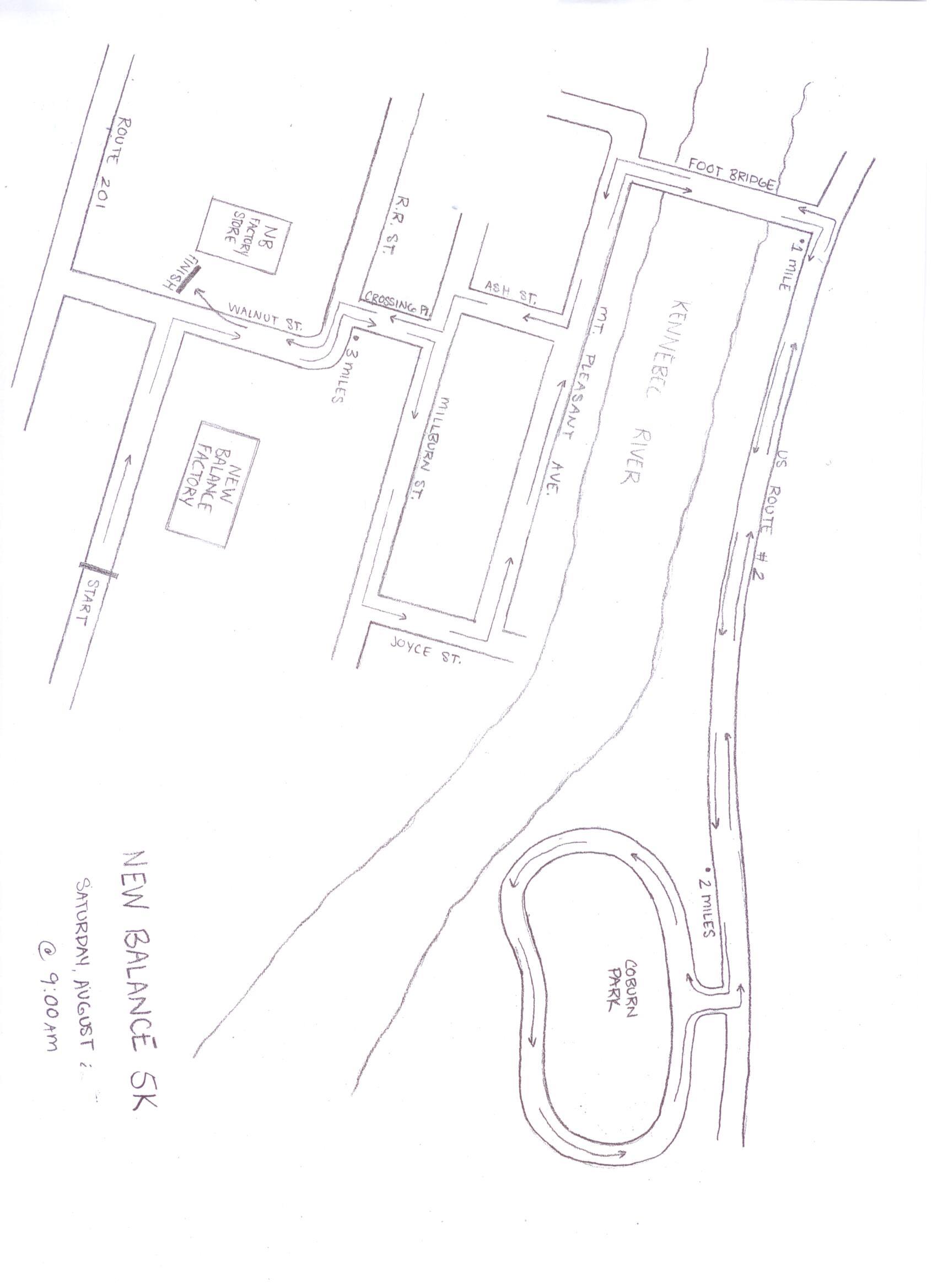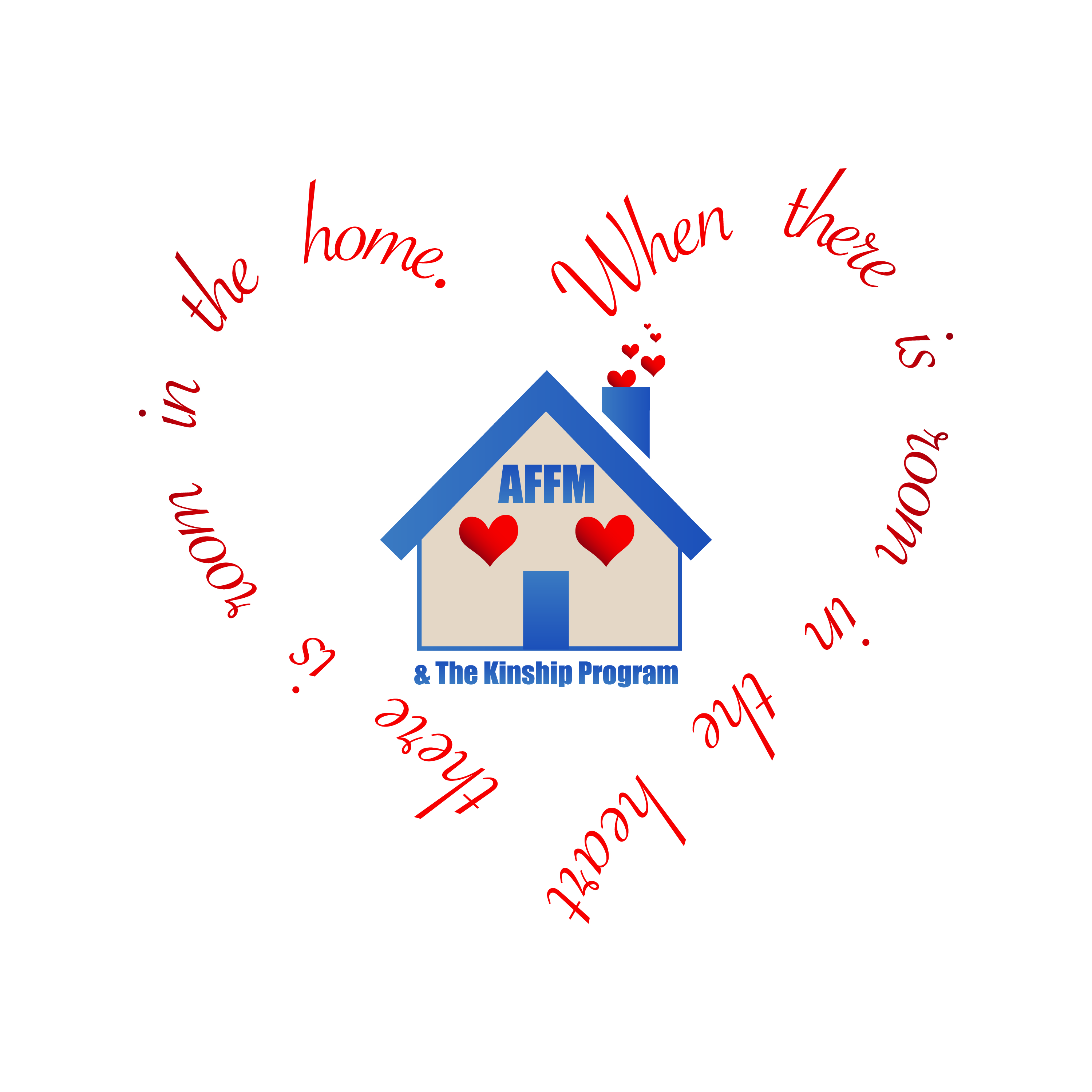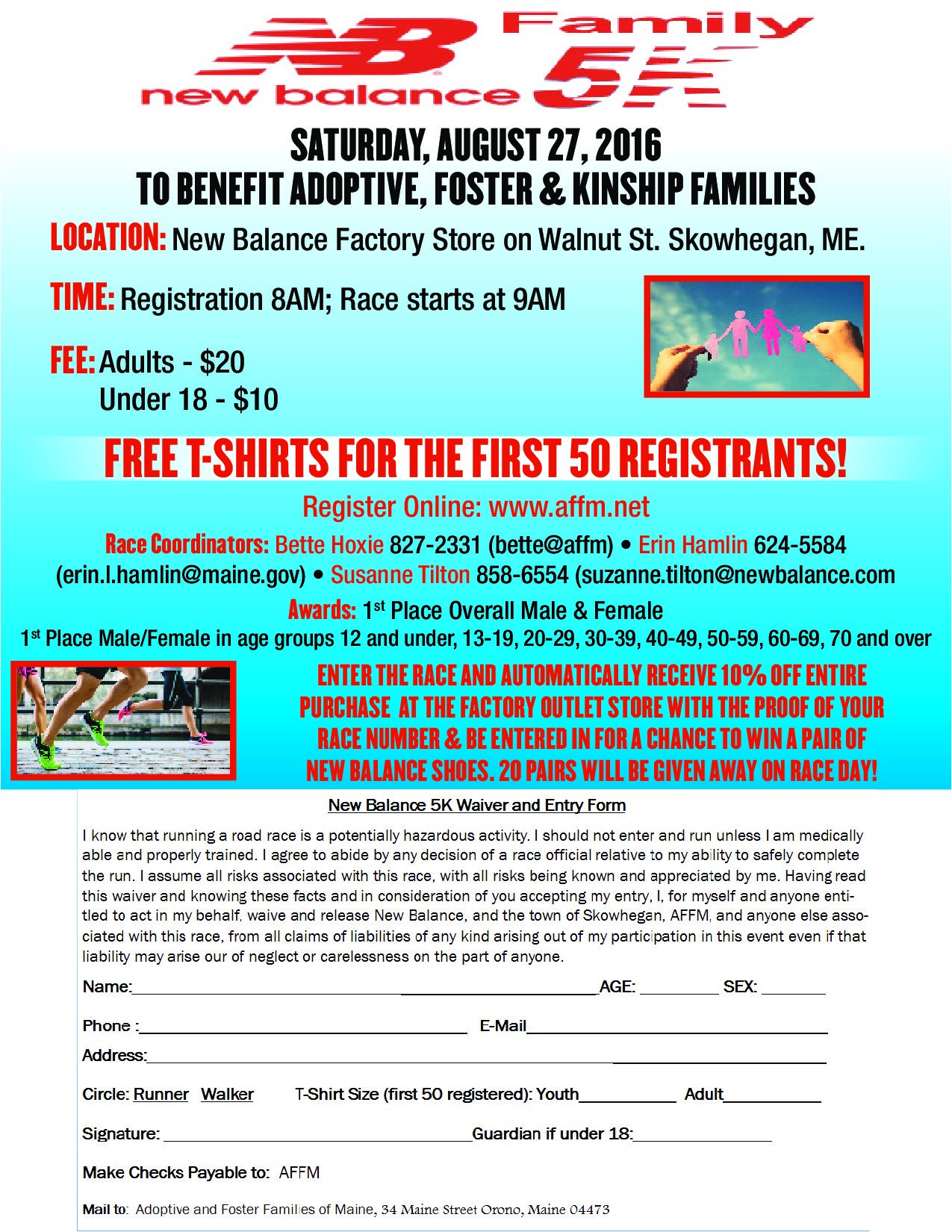 Map & Direction
New Balance Factory Store
•
12 Walnut St
Skowhegan
,
ME
04976
Get Directions