Tour the Sourlands region in beautiful rural central NJ. There will be a variety of flat routes and hilly longer routes. Our flat route is 15-miles, slightly hilly 30-miles, moderately hilly 50-miles, and hilly 65-miles. The 65-mile route will include Strava segments. Families are welcome and can play on open fields, picnic and bike the roads within Skillman Park less than one-quarter mile from the start. Registration by May 11 is highly recommended and guarantees a quicker check-in, bike cap, and lower registration fee. A donation from the Event proceeds will be given to the Sourland Conservancy and to bike-related charities.
REGISTRATION FEES are as follows:
Register by May 11- $40 (Bike cap included.)
Register by June 1, $50 (Bike cap included.)
"Day of" registration will be available only if we do not yet have 650 registrants. The bike caps will be available at $10.
For those under 17 years of age, registration is $20.
Notes: You can create a team or sign up with a team when your register online. Some teams will choose to have a password so you will need to contact the team leader first.
Unfortunately, active.com website for registration has posted magazine offers and offer to join active.com just before you complete your registration. Please skip over these, they have NOTHING to do with your registration.
ALL registrants are welcome to enjoy our rest stop snacks, a post-ride lunch, including pizza, barbecue, and vegetarian choices. You can visit with on-site bike vendors after the ride.  Additionally, a DJ will provide music from 11 AM to 3 PM outdoors at the Otto Kaufman Community Center (OKCC).
DOOR PRIZES WILL BE AWARDED AND INCLUDE COMPLIMENTARY REGISTRATION FOR NEXT YEAR'S EVENT AND PFW MEMBERSHIPS FOR ONE YEAR. THE TOP THREE MALE AND FEMALE LEADERS IN THE STRAVA SEGMENTS WILL BE RECOGNIZED WITH BIKE SHOP GIFT CERTIFICATES. ADDITIONAL DETAILS WILL BE POSTED LATER ON THE PFW WEBSITE AND FACEBOOK PAGE
Event Details and Schedule
The Event both starts at 7 AM and ends at 4:30 PM at OKCC.  No services or personnel will be available after 4:30 PM.  Lunch will be served from 11 AM to 3 PM at OKCC. Parking is at the Montgomery High School (MHS) lot just over 100 yards southeast of OKCC.
RIDERS MUST WEAR HELMETS AND STAY TO THE RIGHT ON ALL ROADS!
RIDE START TIMES: 

7 AM-8 AM      65 MILES
7 AM-9 AM     50 MILES
8 AM-11 AM    15 AND 30 MILES


In order to meet your planned departure time, please arrive 20 minutes earlier.
FAMILIES ARE INVITED TO RIDE BIKE PATHS OR ON THE BIKE SHOULDER ALONG THE ROADS WITHIN SKILLMAN PARK. THERE ARE ALSO LARGE OPEN FIELDS FOR KIDS TO PLAY AND RUN.

A SCHEMATIC OF THE GENERAL AREA IS PROVIDED BELOW. Green rectangle is for bike registration and post-event lunch at OKCC, the blue dot is MHS exit for OKCC, yellow dot is MHS exit for families (light and safety crossing) who wish to ride down the bike trail (red line) to Skillman Park (green swath). The orange circle is for skilled riders comfortable with crossing to Park without a traffic light.
The blue exit from MHS is a short distance from the ride start at OKCC which is visible to the left. The orange exit from MHS is a similar distance from Skillman Park entrance. Please be cautious if you cross Route 601 to the Park at the orange crossing point. Although there is a crosswalk, there is no traffic light. Cars move quickly on this road!
THE AREA MAP FOR THE PFW EVENT AREA IS PROVIDED AT THE LINK BELOW. (USE OF THE +/- ICON CAN ZOOM IN OR EXPAND THE MAP AREA TO ASSIST WITH DIRECTIONS.)
https://www.google.com/maps/place/Montgomery+High+School/@40.4095519,-74.7015139,15z/data=!4m5!3m4!1s0x89c3e8ba19439ced:0xa62addcaca9e7069!8m2!3d40.4174592!4d-74.7064384
FREQUENTLY ASKED QUESTIONS:
Am I required to wear a helmet during the ride?


Yes. All riders must wear a helmet while cycling.
Does the Event take place if it rains?
Yes. The Event is held rain or shine.  If you choose not to ride due to the weather, you can still check in at the registration desk to get your bike cap (Prior registration is necessary.) and enjoy the post ride lunch and DJ.
What time do I need to be there?
20 minutes before the indicated start time for your route. Plan to arrive on-site in time to register and get ready to leave within the start times as listed above.
Will bike mechanics be available during the ride?
Sponsoring bike shops will provide mechanical assistance at the start of the ride at OKCC. The 30-mile loop returns to rest stop at OKCC and can get help. Additionally, there will be a rest stop for the 50 and 65-mile rides that will have a bike mechanic available. There will be a couple SAG (Safety and Gear) vehicles that will have basic supplies such as tubes and pumps and can help with some repairs. Bike mechanics are not able to provide full services during the ride, so be sure to get a tune up and have your bike ready before the event.
Will there be rest stops with food, water and restrooms?
Yes! Rest stops will be stocked with snacks and drinks, and bathroom facilities will be available. There will also be two water stops that will include fluids and granola bars. Rest stops are open till about 330 PM on the day of the Event only.

What meals are provided?


Cyclists and volunteers will be provided with a lunch choice of pizza, barbecue, or vegetarian lunch. Non-alcoholic drinks and ice cream with toppings will also be part of the lunch. As indicated before lunch is served from 11 AM to 3 PM.

What if I cannot finish the ride?


If for any reason you are unable to continue during the ride, call the emergency phone number (available on or before Event day). A SAG vehicle will bring you and your bicycle to OKCC.

If I can't make the ride, will you mail me my bike cap?


No, but you can pick up your cap on Event day even if you choose not to ride.

Can someone hold my bike cap until the end when I can pick it up?


Unfortunately, we have no place to keep your bike cap.  You should place it in your car if you do not want to ride with it.

Do you take credit cards if Event day registration is still available?


The PFW can only take cash or checks.

What happens if I pre-registered, but my name was not on the list?


You will be required to pay on Event day. The club will issue you a refund if your registration on Active.com is found or was received in the mail.
Event details and schedule
START TIMES:
7am-8am - 65 mile route
7am-9am - 50 mile route
8am-11am - 15, 30 mile routes
Princeton Free Wheelers, Inc.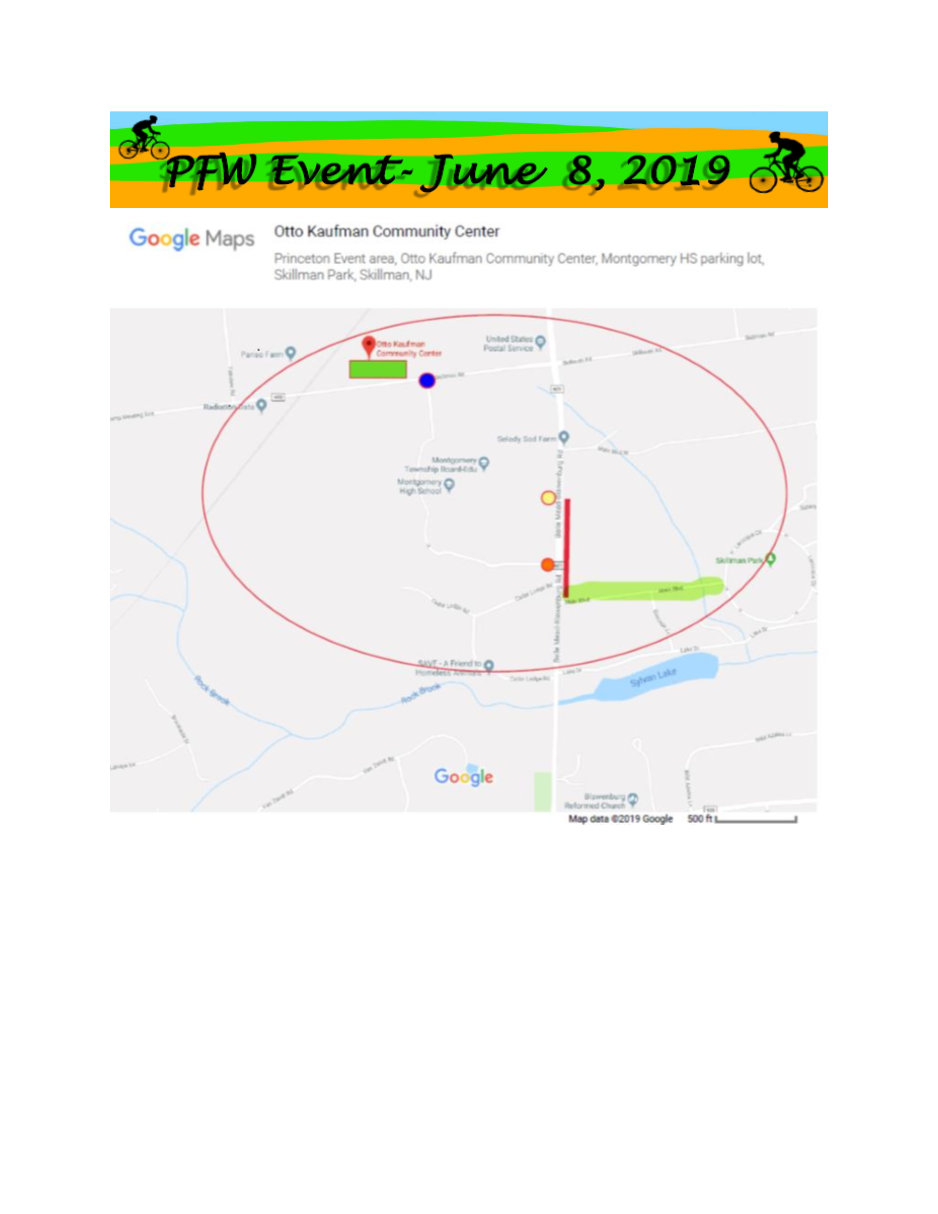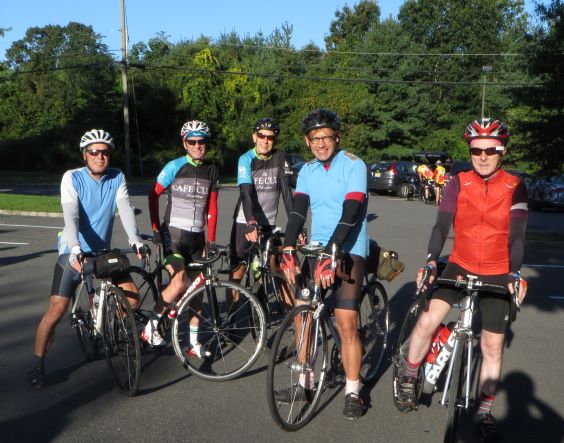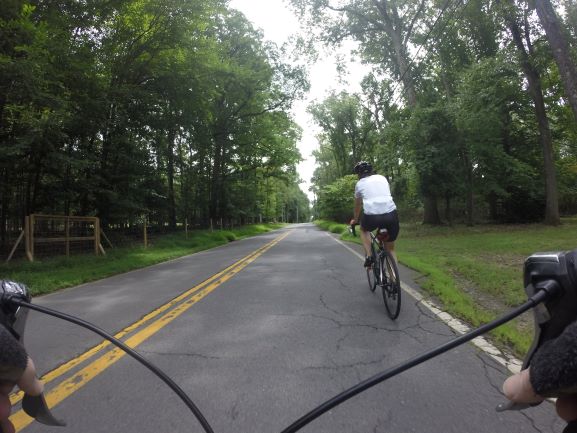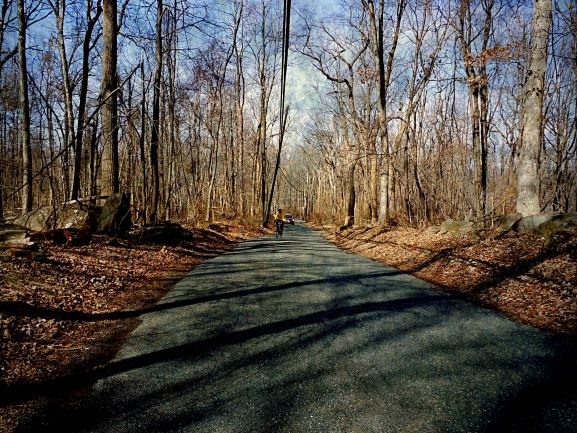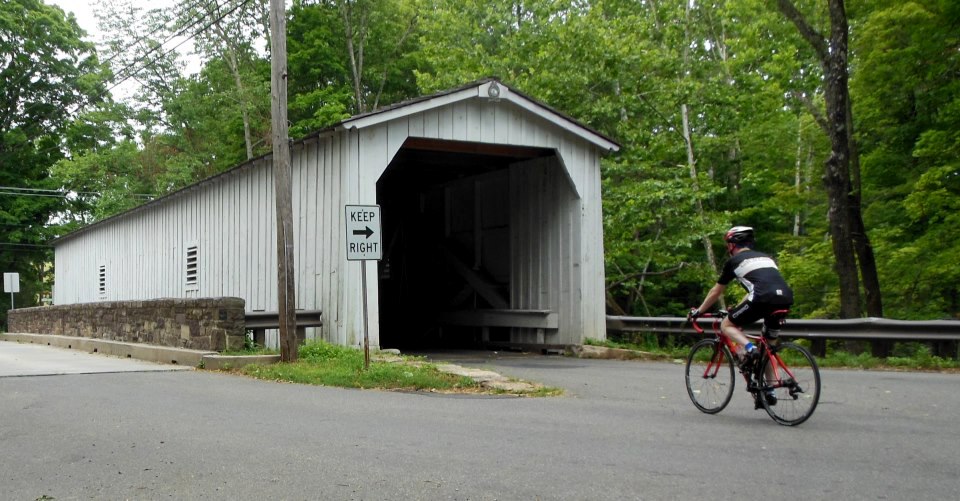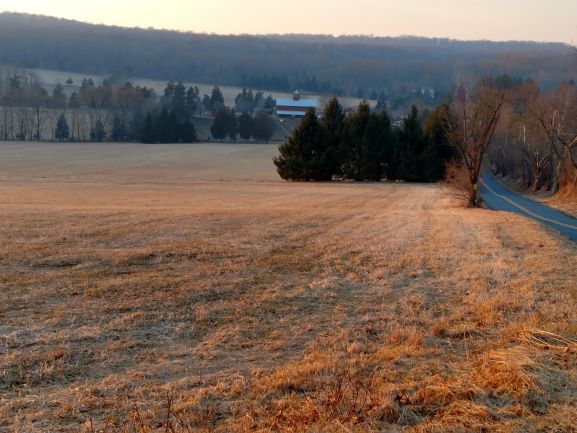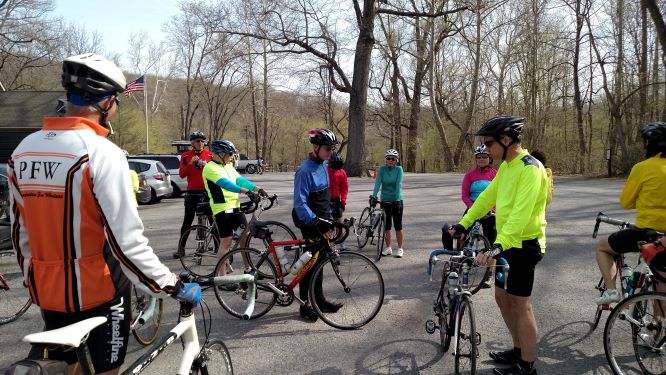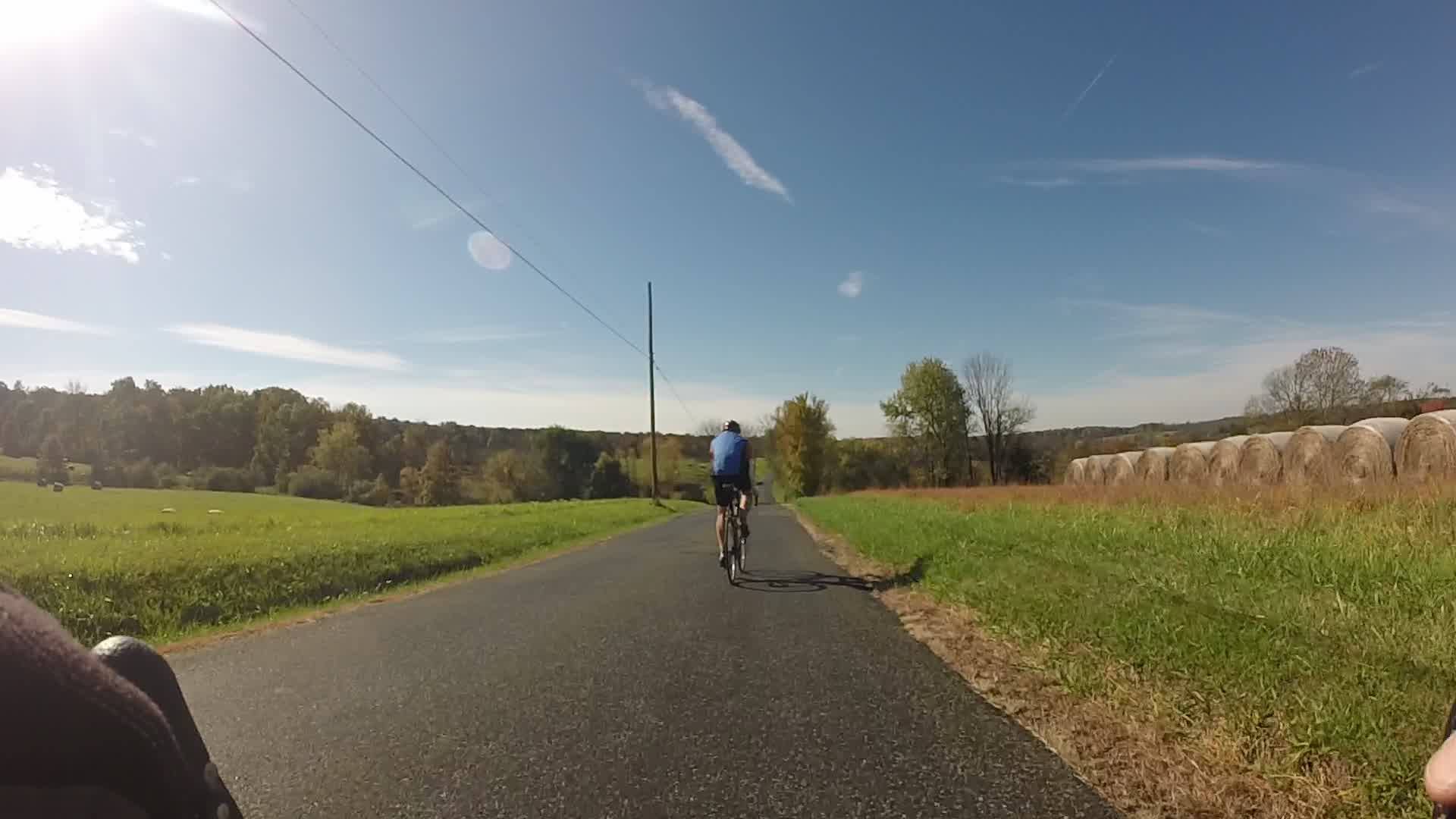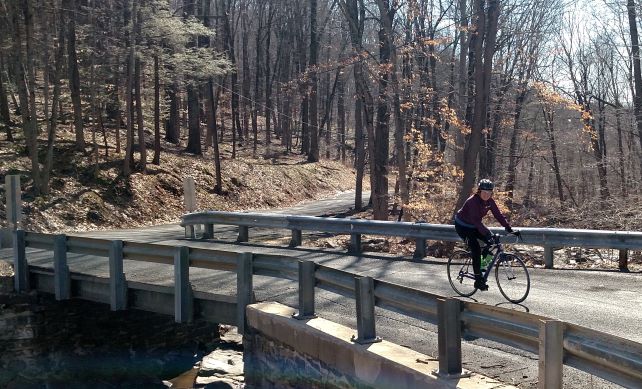 Map & Direction
Otto Kaufman Community Center
•
365 Skillman Road
Skillman
,
NJ
08558
Get Directions