Have you ever experienced that bonking feeling during training or competition or feel like you have to keep shoving in gels and spots drinks to keep moving forward? Ever had that nauseous/cramping/stomach churning/what the heck is going on down there feeling? Ever wonder how you can manage to gain fat or lose muscle mass even when you are training harder and longer? We know just how you feel, which is why we sought out a better way to eat, train, and race.
Learn about the Metabolic efficiency concept created by Bob Seebohar, one of the top sport dietitians in the country and former U.S. Olympic Sports Dietitian. ME was created in response to the need for endurance athletes to reduce gastrointestinal (GI) issues and improve race experience while using simple, sustainable nutritional training techniques. Today, Metabolic Efficiency is quickly becoming adopted as a top training tool and is used not only by endurance athletes, but all types of athletes, as well as people just looking to enhance their health through better nutrition and exercise strategies.
This lifestyle approach to nutrition *teaches our bodies to use our fat stores as our primary source of fuel and preserve our carb stores, resulting in decreased reliance on supplemental carbohydrate feedings, reduced GI issues, improved body weight and composition, and improved overall health.
Discover the why this concept is proven to improve the body's ability tap into its own fat stores to improve health, training and race experience.  You will learn simple, sustainable techniques to manage energy usage, reduce gastrointestinal (GI) issues, and improve overall health and body composition.
Learn how using metabolic efficiency training can help you to:
Control blood sugar
Teach your body to burn more of its own  fat stores
Customize your nutrition and exercise plan
Improve body composition
Reduce or eliminate GI issues during exercise
Manage energy during training and racing
Discover behavior strategies to improve metabolic health and reach weight management goals.
Event details and schedule
Saturday, November 14  8am- 12noon
Real Rehab Sports + Physical Therapy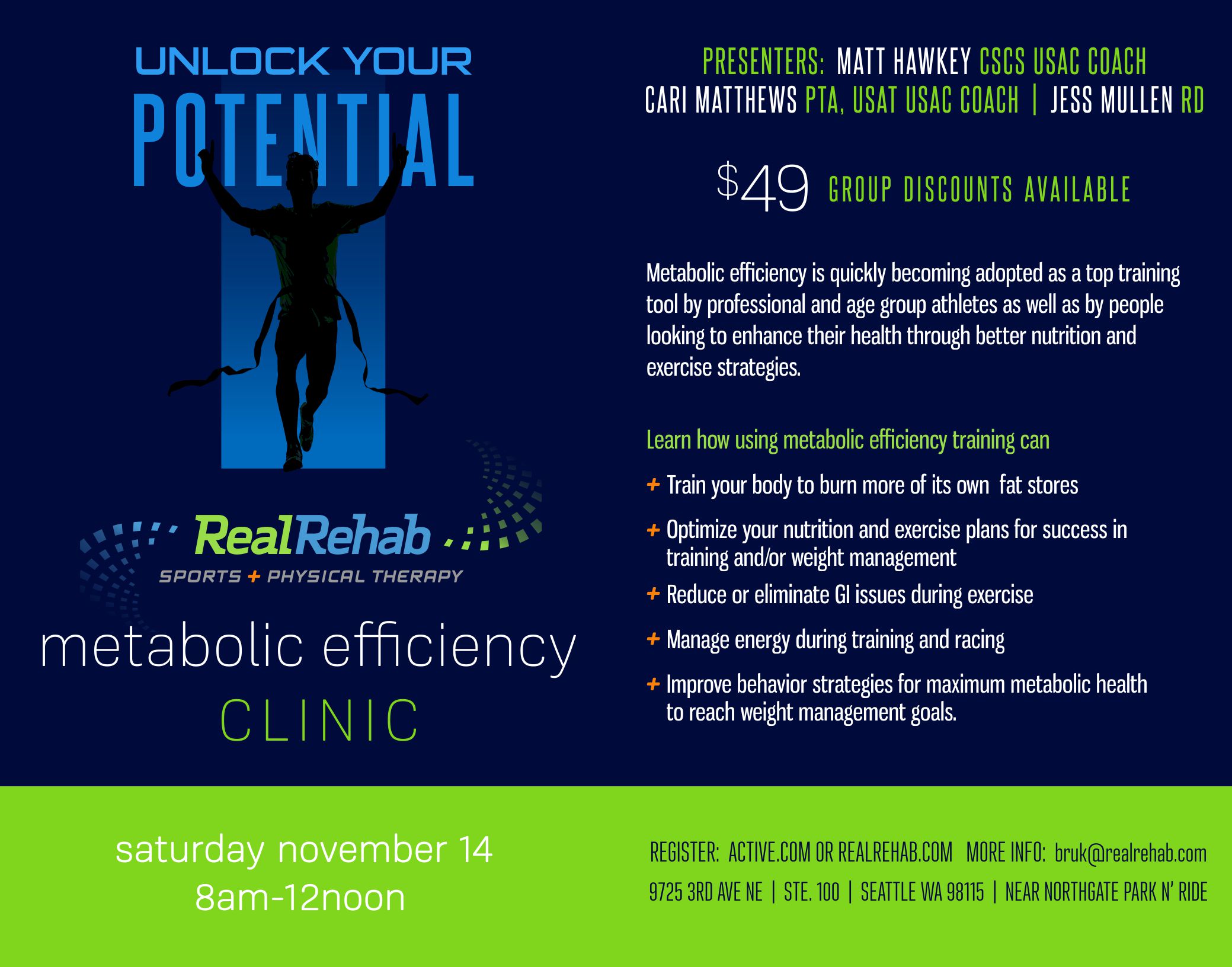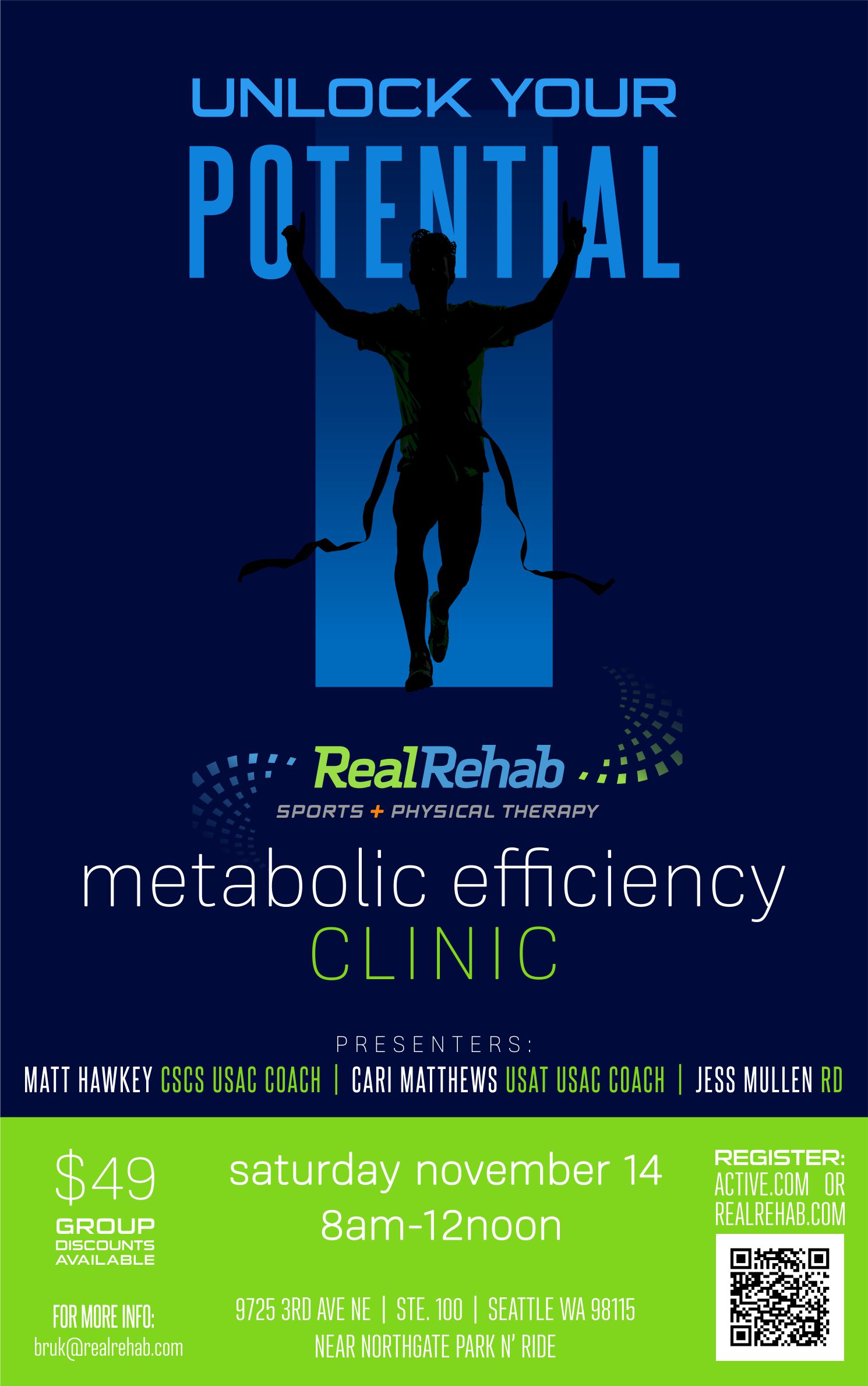 Map & Direction
Real Rehab Sports + Physical Therapy
•
9725 3rd Ave NE Suite 100
Seattle
,
WA
98115
Get Directions