ABOUT THIS ACTIVITY:
| eat. drink. trick or treat. |
With Halloween just around the corner – Culinaria, Texas' premier wine and food nonprofit organization, has something spooky and spectacular planned. On October 28, 2017, don your best costume and head to The Shops at La Cantera for the Hallowine 5k & 10k!
Celebrate the spirit of Halloween with the best local chefs, beverages, vendors and Halloween flair that the city offers. The Hallowine 5k & 10k is family-friendly – dress up in costume, bring the kiddos to run the Tot Trot, trick or treat and dance the day away "Monster Mash" style.
Of course, Hallowine 5k & 10k participants and their families will enjoy a post-run celebration that promotes delicious eats, irresistible drinks and a healthy lifestyle. Elevated, chef-driven cuisine courtesy of local haunts (get it?) will be offered throughout the course area at The Shops at La Cantera. Participants aged 21+ can take part in the fall festivities courtesy of our local beer and wine vendors. All in all, the Hallowine 5k & 10k is the autumn San Antonio event that runners and runners-at-heart will enjoy!
WHAT YOU'RE RUNNING FOR: THE CULINARIA FARM
Culinaria is a not-for-profit organization dedicated to benefiting the San Antonio community and promoting San Antonio as an ideal wine and food destination. One of our goals is to make San Antonio an epicenter of culinary education, which is why we're excited for the possibilities of The Culinaria Farm.
Event details and schedule
HALLOWINE RUN DETAILS:
Saturday, October 28, 2017
The Shops at La Cantera
15900 La Cantera Pkwy
San Antonio, TX 78256
Pre-Race Festivities: 7:00 AM
Race Starts: 8:00 AM (10k & Tot Trot begin at 7:30 AM)
Packet Pick-Up:
Packet Pick-Up is a must for registered participants in the 5k/10k - as that is where you will pick up your bib that includes the timing chip and t-shirt. Anyone who is not registered or running is also welcome to visit - it is free and open to the public. Attendees who would like to register for the 5k/10k will also be able to do so then as space allows.
Location & Time:

Thursday, October 26
11:00 AM to 8:00 PM
Scuzzi's Italian Grill
4035 North Loop 1604 West
San Antonio, TX 78257
Volunteer:
Not into running? That's okay, sign up to be a volunteer and enjoy a different side of race day.
REGISTRATION:
INDIVIDUALS:
Culinaria welcomes any and all kinds of runners to the 5k/10k Hallowine Run. This race highlights all of the components of Culinaria. The food, the drinks, the atmosphere and promotion of healthy living are an excellent combination for a run.
5k Individual Pricing
August 16 – September 5 $25
September 6 – October 10 $35
October 25– October 28 $45
10k Individual Pricing
August 16 – September 5 $35
September 6 – October 10 $45
October 25 – October 28 $55
TEAMS:
Teams must consist of at least ten (10) runners. We do not have a maximum number for team members. After all, the more the merrier, right? Each team will need to designate a team captain. All team members must complete a waiver to participate. This year, teams get a $5 discount!
5k Team Pricing
August 16 – September 5 $20 per team member
September 6 – October 10 $30 per team member
October 25 – October 28 $40 per team member
*Remember, it is not a team if there aren't ten runners.
TOT TROT:
A fun component for the Hallowine Run is our Tot Trot – open to children ages 11 years old and younger.
Trot Only - $10
Trot Plus T-shirt - $20 (must register by October 10 to receive a child's t-shirt)
SPECTATOR PASS:
Friends, family members and visitors are able to enjoy our Race Day Reception by purchasing a Race Reception Ticket. Tickets are $20 for ages 5+ to take part in the after party and enjoy the food and festivities after the conclusion of the race.
Race Reception Tickets (Spectator Badges) will be available for purchase at Packet Pickup on Thursday, October 26, 2017 with a valid driver's license and on Race Day prior to the Race Start at the Culinaria booth. You also can visit our registration site and purchase your ticket online. Spectator badges must be picked up at the Race Expo or on Race Day at the Culinaria Booth. Individuals who do not have proof of purchase or an I.D. will not be able to collect their badge and will not be served at the Reception.
Individuals who solely would like to come out and support their loved ones during the race may do so free of charge.
PARKING:
Parking is free and located around The Shops at La Cantera. Arrive early and get a good spot close to the Start Line near The Falls. Carpooling is encouraged.
WHAT TO BRING/ WHAT TO WEAR:
Athletic apparel and regular running shoes are recommended. Runners must be wearing their race bib (timing chip included) throughout the entire race to determine an accurate Race Time. Please prepare accordingly for the weather, however in the event of inclement weather the event may be rescheduled for a later date. Notice of cancellation due to weather will be sent via email, and will also be posted on Culinaria social media channels.
FUNDRAISING:
The Hallowine Run isn't just for fun – your registration and donation efforts go directly toward Culinaria and Culinaria's Farm.

Please consider making a donation in support of our causes, you can do so easily as a part of the registration process, or, you may also create a fundraiser page via our online registration where your friends and family can additionally help support our efforts. Any amount is greatly appreciated! Rewards for the top 3 individual fundraisers and the top fundraising team will be presented on Race Day. Thank you for your help, and we hope you enjoy the race!

T-SHIRTS:
T-Shirt sizes are unisex sizes and decided by the size marked on your registration entry. No trades or exchanges, please.
CORRALS:
The Start Line corral system allows for a smooth race start for participants of varying levels. Based on the estimated mile time you provided on your race entry form, we ask you to correspond with the appropriate corral number for the start of the race. If you are running with a baby stroller or jogger, please understand that you must report to the back of the starting line to avoid injury of other runners.
WAVE START:
In an effort to provide every one of our participants with as comfortable a run as possible, the Wave Start will be incorporated into the Hallowine Run.
Participants are assigned to an appropriate corral based on their average mile time submitted on their entry form. When the gun fires, the first corral will be released. The rest of the participants will be held at the start line. At pre-determined intervals the next corral will be released. By using this staggered starting method, the pack will be spread out and allow every runner to settle into their racing rhythm from the first step right to the finish line.
**This race is expected to sell out quickly, as it does every year. We will not accept any registration forms post sell out. NO REFUNDS OR TRANSFERS PERMITTED. This includes registration fees, registration entries and t-shirts.**
Get ACTIVE on the Go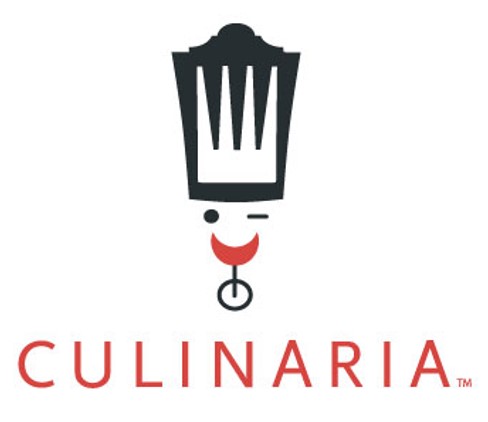 Map & Direction
The Shops at La Cantera
•
15900 La Cantera Parkway
San Antonio
,
TX
78256
Get Directions