In the last few weeks our world has been flipped upside down and we're all trying to cope with and make sense of what's going on. Amidst the chaos, there are hundreds and thousands of people on the front lines working non-stop with those that are sick and at risk of getting COVID-19. This race honors these heroes, THE REAL HEROES, the doctors, nurses, EMS, first responders, researchers and others that are working incredibly long hours, and putting their own lives at risk, and we for that we say THANK YOU. Thank you for showing up and for giving us hope that we're going to make it through this. Help us say thank you with The Real Heroes 1M 5K 10K 13.1 26.2. This race can be completed on your own, so you can stick with social distancing and staying home, and still complete this race while doing your part in helping slow this virus.
The majority of proceeds will be donated to charity. We will be donating at least 30% of each registration to Direct Relief. As everything is contracting, Direct Relief is expanding coronavirus response through intensified analysis, increased coordination, and expanded provision of medical essentials.
As case totals grow, Direct Relief is focusing on the three key areas of activity:
Providing assistance in the form of personal protective equipment, or PPE, for health workers,
Building an ICU medication model and mobilizing private resources to build a stockpile to assist with anticipated spike in ICU patients, and
Boosting support to safety-net facilities to address existing chronic gaps that are likely to grow.
*For a limited time you can purchase an official shirt and/or hoodie HERE! (these are sold on another site, through Threadless.com so none of our promo codes apply to these).
What:
This is a virtual race. You choose which distance you will complete: 1 mile, 5K, 10K, 13.1 miles or 26.2 miles. If you need to break up the distance and do it in different segments, that is totally fine. You complete your race on your own and submit your time to us. Then we ship your medal directly to you.
When:
Complete your race anytime in 2020. We have had to order more medals for this race. Sign up now and your medals will start shipping out by June 12th. (it takes 6 to 8 weeks for the medals to be produced and delivered to us and we will ship them out as soon as we get them).
*Medals and bibs will start shipping out June 30th. After that they ship out within 2 to 5 days of signing up.
Where:
You choose the course and you time yourself (you'll report your finishing time to us).
Why
: To race in honor of THE REAL HEROES out there!
COST:
$22, which includes your medal, bib and shipping. Plus, at least 30% of every entry will be donated to Direct Relief.
*We are in no way affiliated with this charity, we like to choose a different charity for each of our races and are happy to raise funds for them.
Event details and schedule
August 21, 2020 - March 24, 2021
Monday, Tuesday, Wednesday, Thursday, Friday, Saturday, Sunday
Media
2 Photos and Videos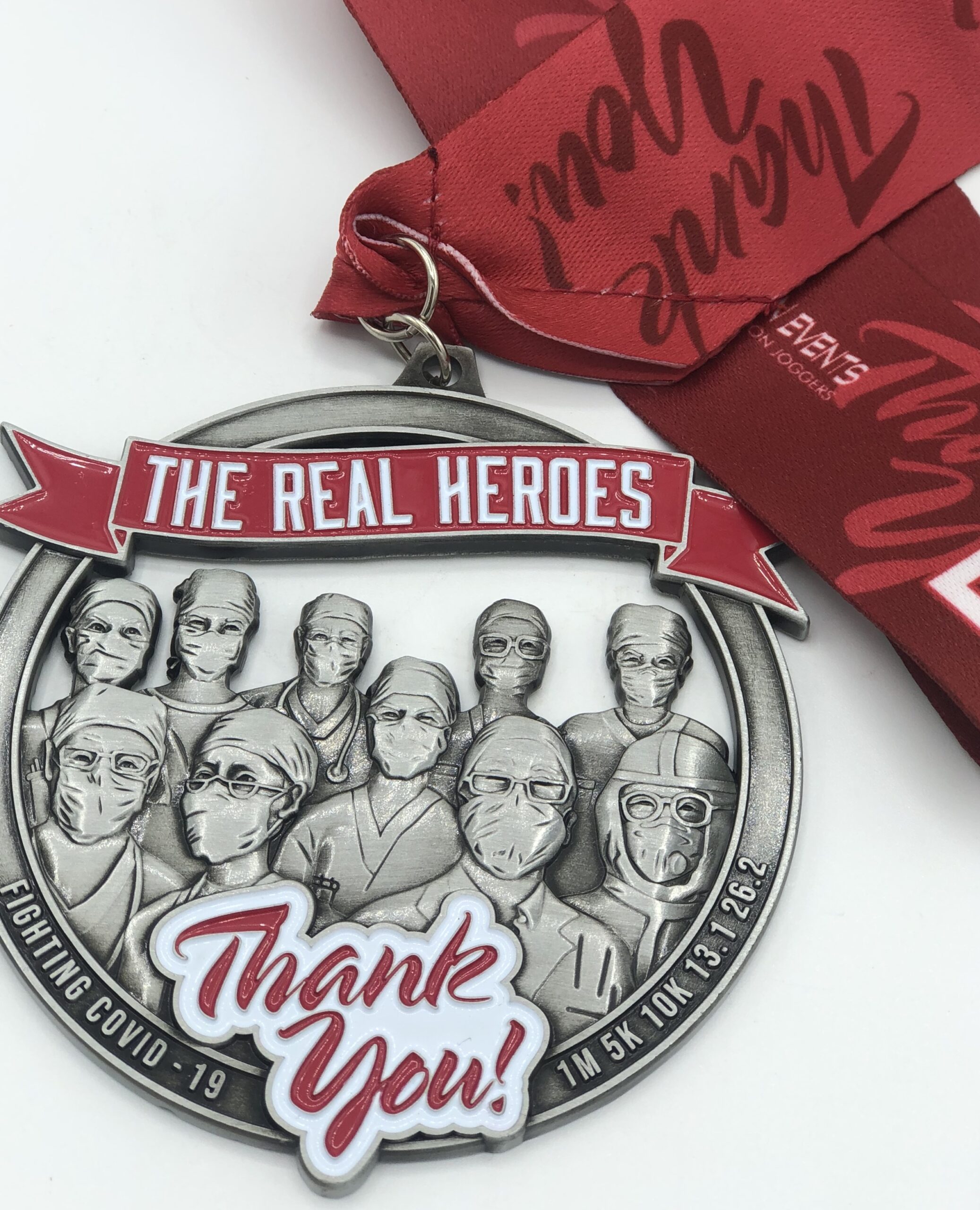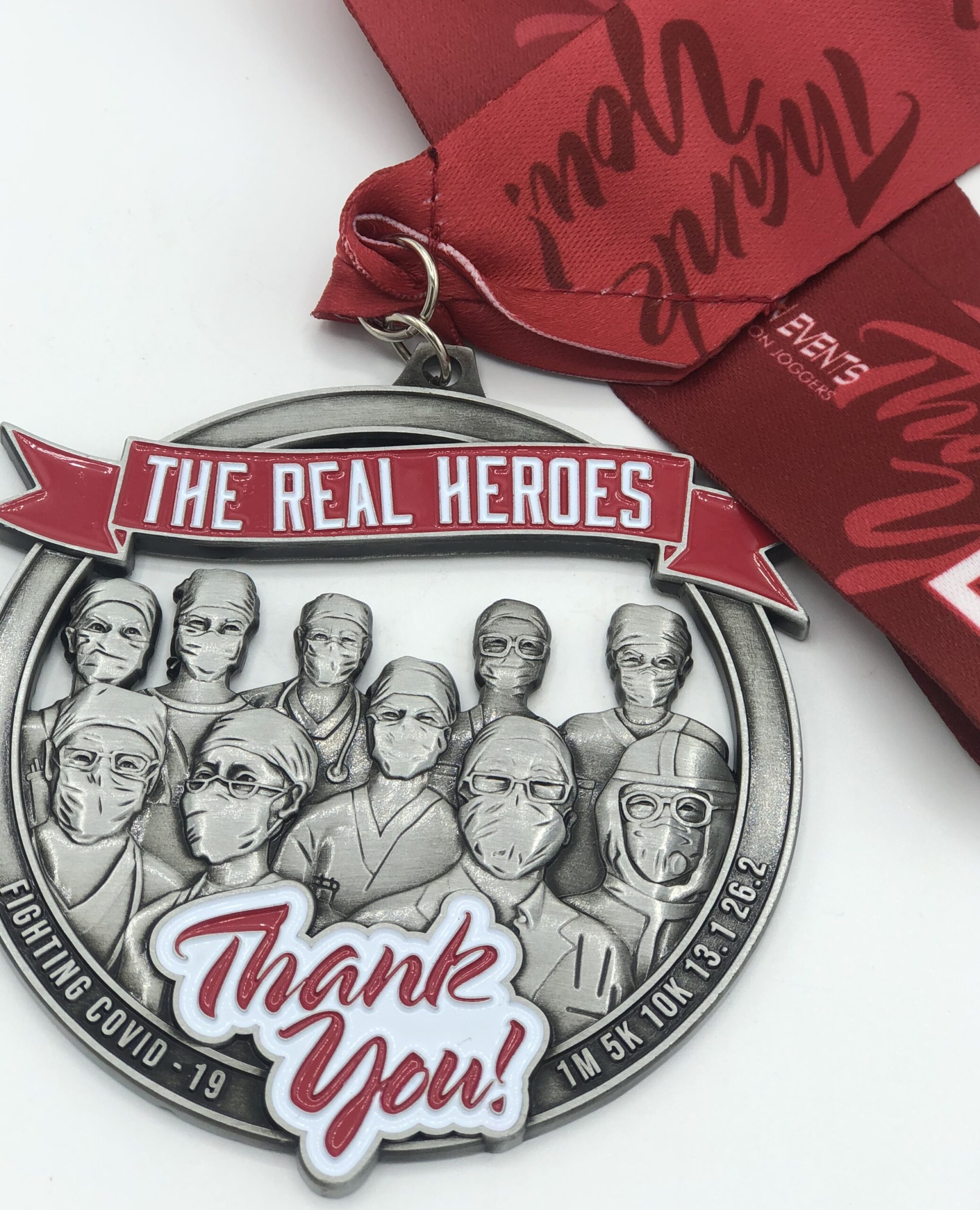 More events from this organizer