October 31, 2020 - March 28, 2021
"Virtual" Via Dolorosa Trail Marathon, Half-Marathon & 10K and New 50K
Organized by Ten Ten Adventures LLC
It is with great disappointment that we announce that we will no longer be able to do a LIVE running of the 2020 Via Dolorosa Trail Marathon. Back in May when Covid-19 was cancelling races, we spoke with the DNR and Holy Hill to check the viability of postponing the event for October 31st. Both Ten Ten Adventures, LLC and DNR felt it was far enough in the future to anticipate an improvement in the pandemic and set a date for the event. Yesterday, Wisconsin DNR informed me they would not issue a permit for our event. They have only begun to issue permits for events of 50 or less people (including spectators and volunteers). This restriction will last at least until the end of the year and therefore we are also going to cancel plans for a 2021 Race. We tried to brainstorm on ways we could bring you this event live but after much prayer and thought we didn't think we could without excluding some runners or losing the character of the event. I know how disappointing this is but we are going to change our focus to give you a fun and meaningful virtual race. We will be emailing all those who registered and this will be posted on our website today
DEFERRALS FOR 2021 - Those that sent me a request to defer to 2021 will receive a virtual race packet since we are not running this race in 2021 along with everyone else who is registered.
PASTA DINNER - Everyone who signed up for the Spaghetti Dinner will receive a full refund for the dinner. (please give us a few weeks to sort this process out.)
VIRTUAL SWAG – We will be sending out our race packets which will include
o Via Dolorosa Race T-shirt
o Commemorative Camper Mug
o Custom Via Dolorosa Race Bib
o Custom Ten Ten Adventures Neck Gaiter (Buff)
o Commemorative Pewter Finishers Medal
o John 3:16 Nail of the Cross
o Race Prayer Card to complete prayer intention for every mile
o Those that came to our first early packet pickup will additionally be sent The items not received at packet pickup.
VIRTUAL RACE- Packets will go out mid-October with Virtual Racing to begin Saturday, October 24th through Palm Sunday, March 28th.
o After you complete your virtual, send us a race photo along with your "why?" for running Via. We will post these on our website.
o If you choose, turn in your prayer card for our Prayer page
o "Unofficial" RACE DATES - I'll be at the course start on October 24th, 31st and November 5th at 7am for an "unofficial" start if anyone wants to gather for a group "Via" Race where we can begin with prayer and community.
AWARDS/PRIZES -Over the course of the next 6 months we will publish your finish on our results page.
o No age group or overall winner awards will be given out but thanks to Performance Running Outfitters we will send out gift cards chosen by drawing.
o We have a 10 complimentary hoodies that will be sent out by drawing.
Finally, thank you to all of you who supported us throughout the years, our sponsors, runners, volunteers, etc. This is a special run like no other with a "Why" and a "Who" like no other. It always had a purpose which was to draw us closer to our Savior during the most significant week of the year. We hope to return and be better than ever. In the meantime, keep running, keep praying and continue loving each other.
God bless,
Rich Sosa
Race Director-Via Dolorosa Trail Marathon
About Run Ten Ten Adventures LLC
We believe in Jesus' words in John 10:10 that he came to bring life—and "life to the full." We believe going outside and experiencing God's awesome creation through running, hiking and other adventures is one of the best ways to experience God Himself. We are dedicated to creating events that are physically challenging, spiritually enriching and set apart from the world.
Event details and schedule
Early Packet Pickup dates will be announced in the coming months
Photo ID required for Packet Pickup
Parking available in Carmel Rd Parking Lot
Races will begin sharply at 7:30am. 10k Race will begin at 8am.
Aid Stations around every 4 miles. Runners are encourage to carry their preferred nutrition. There will be some food items at Aid Stations.
At Hwy Q and Dairy Farm turnarounds, runners will be required to check-in.
Stations of the Cross Prayer Stations every 2 Miles
Runners must run with own bottle/s. Ice Age Trail is a beautiful area and we are trying to limit trash
Runners will have several highway crossings where there will be no traffic control. Be aware
The Ice Age Trail is well marked with Yellow tags. Website also offers a thorough map by MapMyRun. Marathon officials will mark course well but Please study the course ahead of time and pay attention closely to signage
Headphones are prohibited in this race.
NO bikes/pacers allowed on marathon course
Weather may be unpredictable and course may be icy. Runners are encouraged to monitor weather to make sure their gear is appropriate and ample for running conditions
October 31, 2020 - March 28, 2021
Monday, Tuesday, Wednesday, Thursday, Friday, Saturday, Sunday
Media
5 Photos and Videos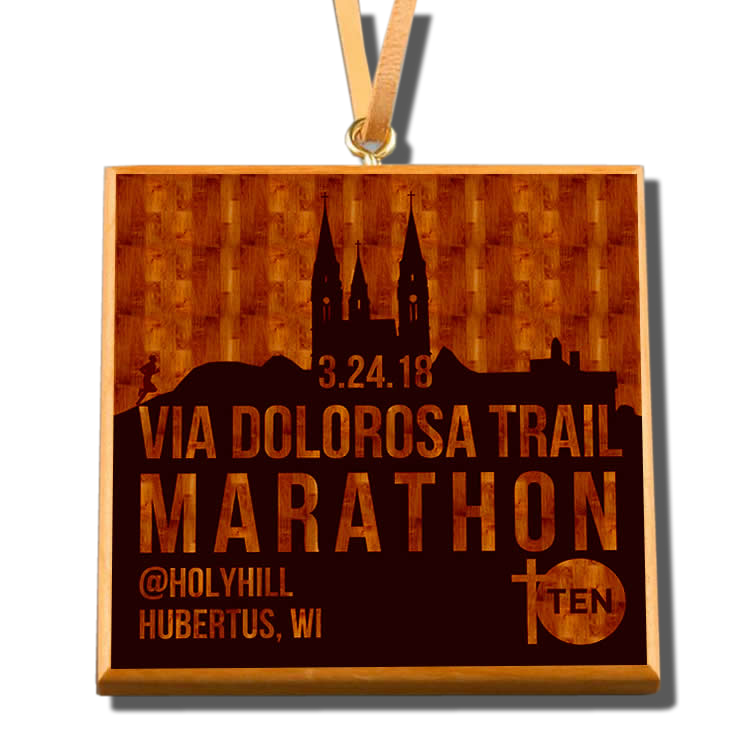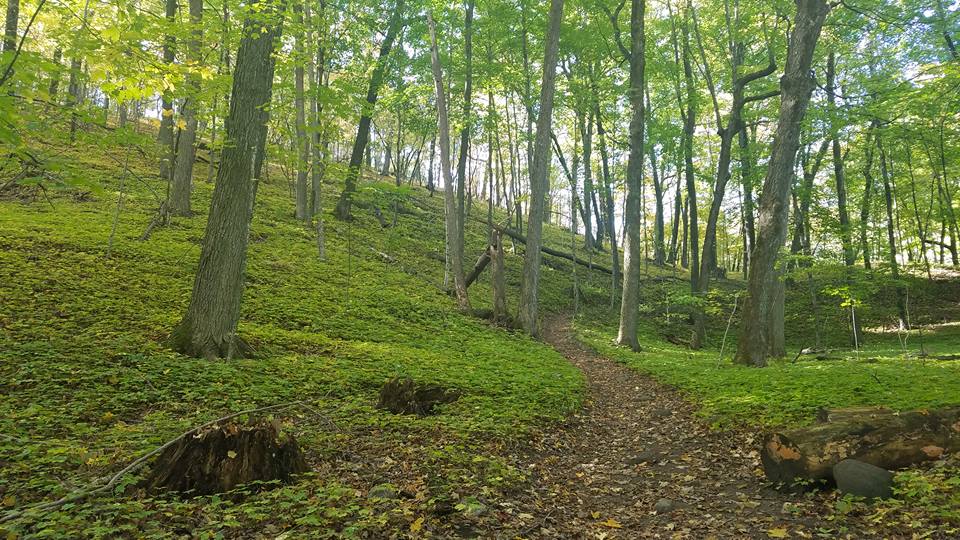 More events from this organizer