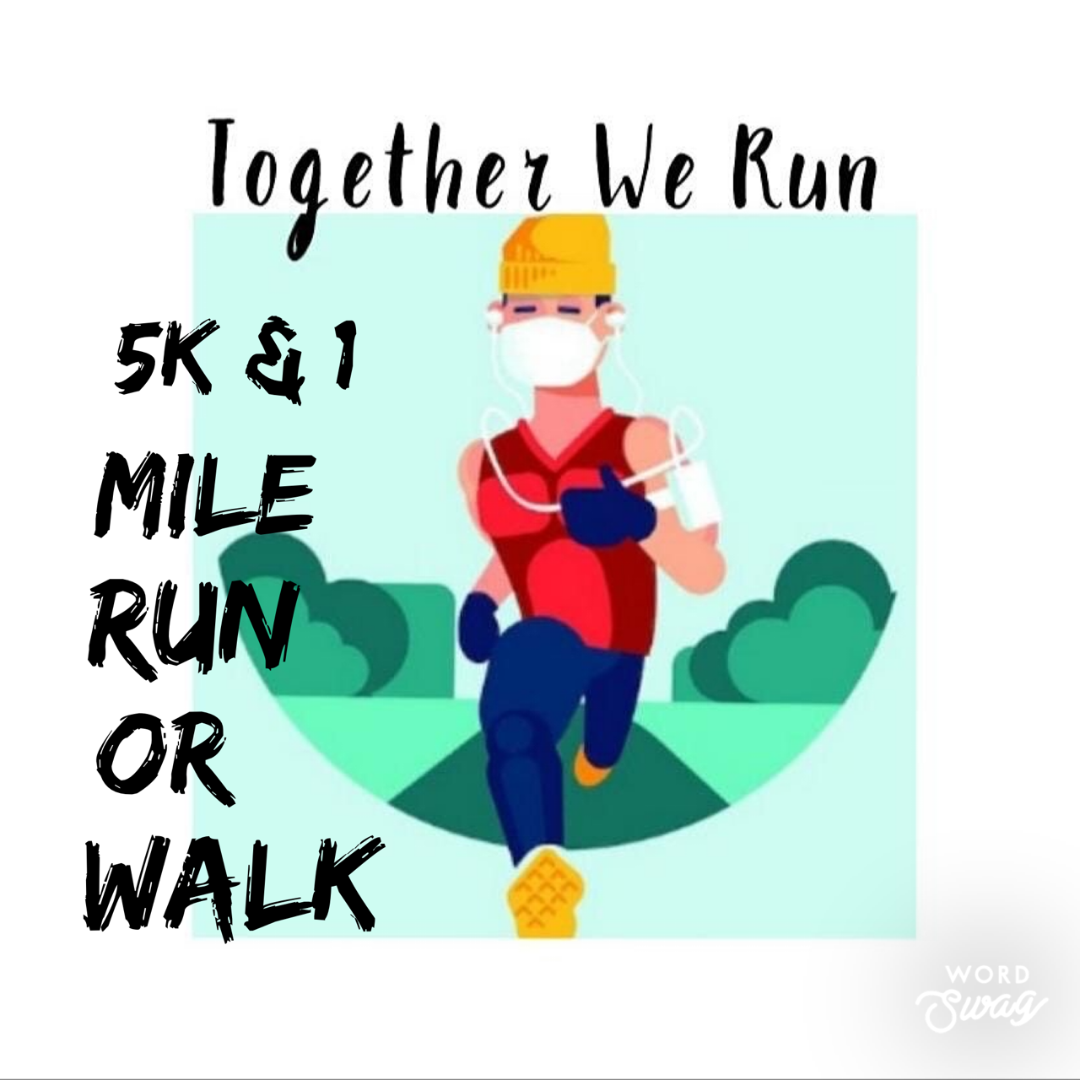 October 24, 2020
RUN TOGETHER WORLDWIDE Virtual 5K & 1 Mile Run/Walk
Organized by Together We Run
Run Together Worldwide is a VIRTUAL 5K and 1 mile run or walk event that this year, thanks to COVID-19 is 100%, completely virtual.
What is a virtual event? Well, it is an event that you run or walk wherever you are in the world on race day, Saturday October 24th. You choose the time and the location;just lace up your shoes and step out the door. Your route can be your usual running route, a favorite family walk, a track or even a treadmill. Just pick where you will run your 3.1 or your 1 mile race and get started.
The Run Together 5K is the nation's largest virtual participation race. This year, although it is entirely virtual, the race still enables us all to do something together even though we are running separately. You can participate with your family, a small group of socially distanced friends or co-workers, or you can make it a run just for you and the dog. You can also run as part of a team.
Run Together is the race that really makes a difference. This year, COVID-19 has caused many non profits and community organizations to cancel their own fundraising events. Why not join a team, or create a team of your own, in support of your favorite non-profit, youth, booster or community group? That way, we can all be part of something bigger than ourselves, just by taking a run or a walk around the block.
All participants receive a finisher medal and a commemorative race t-shirt!
Event details and schedule
This is a VIRTUAL race so your route is entirely your decision!
All participants receive a finisher medal and a commemorative race t-shirt
Please be aware of the weather conditions wherever you are. If it is hot, please hydrate well and be sure to wear sunscreen. If it is cold, please make sure to dress warmly, and wear layers where possile.
October 24, 2020
Saturday
Media
1 Photos and Videos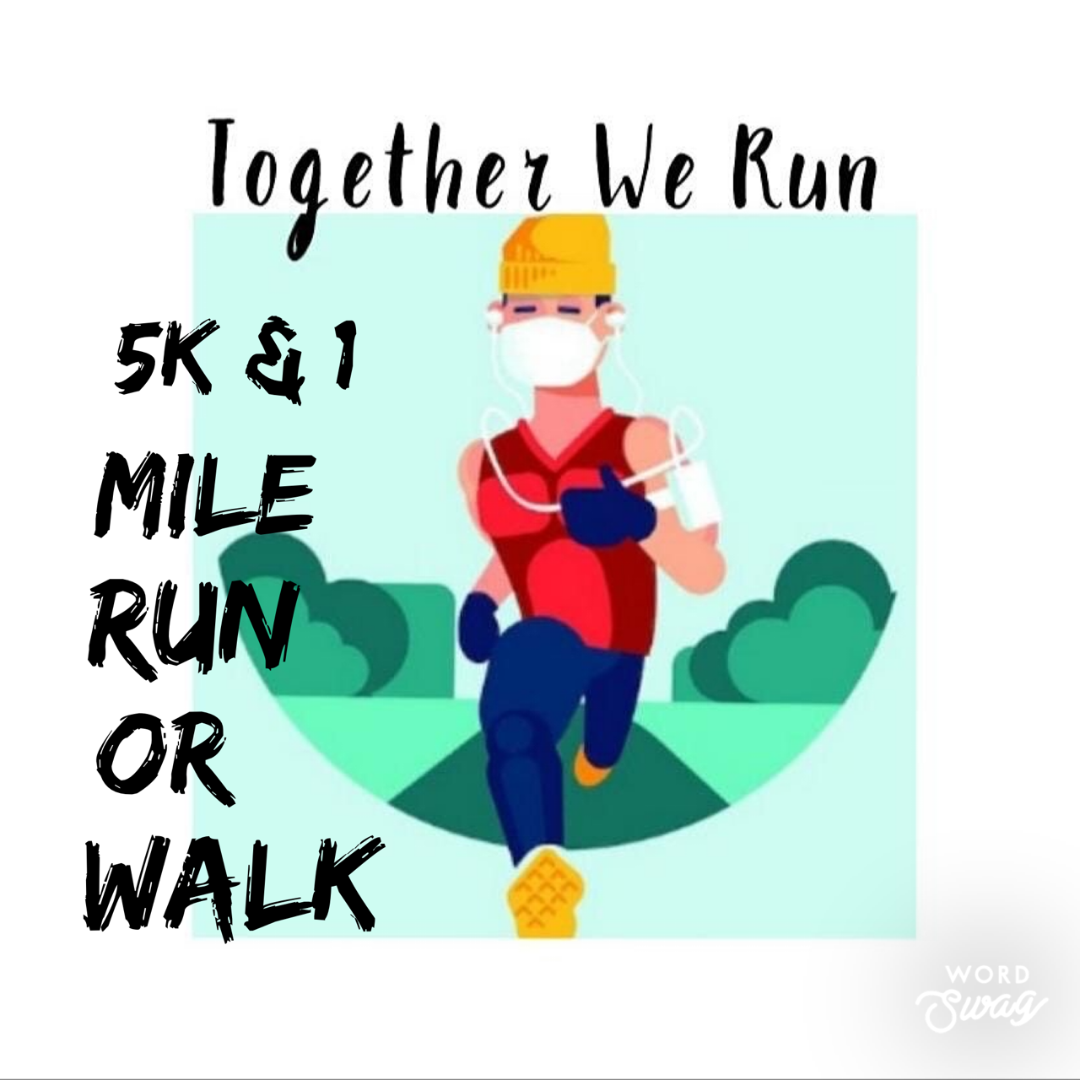 More events from this organizer