An EPIC virtual race experience for everyone.
Registration policies: no refunds, no rollovers, no transfers to another race or another participant.
Register for all 3 races (Get Sh*t Done 5km, Get Sh*t Done 10km, and Get Sh*t Done 21km) and get a $10 gift card from Tri It Multisport.
*gift card will be mailed to you
Event details and schedule
Each participant recives a race bib and a medal in the mail prior to race day (if they register before June 1st) and t-shirt in the mail post -race.
Everyone recieves official race results via Active Experience.
Participants MUST complete the event between June 1st - 30th and SUBMIT RESULTS properly by July 1st to be listed on the official results.
Option 1
Step 1: Download the Active Experience App onto your phone.
Step 2: Search for the Get Shit Done race you signed up for:
Step 3: Click on the race countdown timer and the sign in page will appear,
Step 4: Sign into the app using your Active Account username and password.
Step 5: On race day go to the app and once again click on the race countdown and START on your event (the app knows what event you signed up for).
DO NOT press start until you are starting your virtual race. It will end recording when you have completed the specified distance and you simply just need to click SUBMIT.
Option 2
Step 1: Record your event using your Garmin, Polar, Strava, etc.
Step 2: Go to your results link:
Get Shit Done 21km = https://resultscui.active.com/events/GetShtDone21km
Step 3: Submit your results by entering your registration number (this can be found in an email titled "Registration confirmation for Get Shit Done Run" and underneath the QR Code you will see your registration ID started with "R-". Enter your registration code
Step 4: Click "GO"
Step 5: Enter your finish time, and upload proof of completion (eg. a screenshot of your tracking app or a photo of your GPS watch that shows the time and distance completed).
NOTE: PLEASE DO NOT UPLOAD SELFIES OF PICTURES OF YOUR ROUTE - ONLY SHOTS OF YOUR WATCH OR SCREEN A SCREEN SHOT OF YOUR TRACKING APP
Note: The result can be uploaded at any time between the start and end of the event (a countdown to the deadline is displayed).
June 01 - July 01, 2021
Monday, Tuesday, Wednesday, Thursday, Friday, Saturday, Sunday
Media
2 Photos and Videos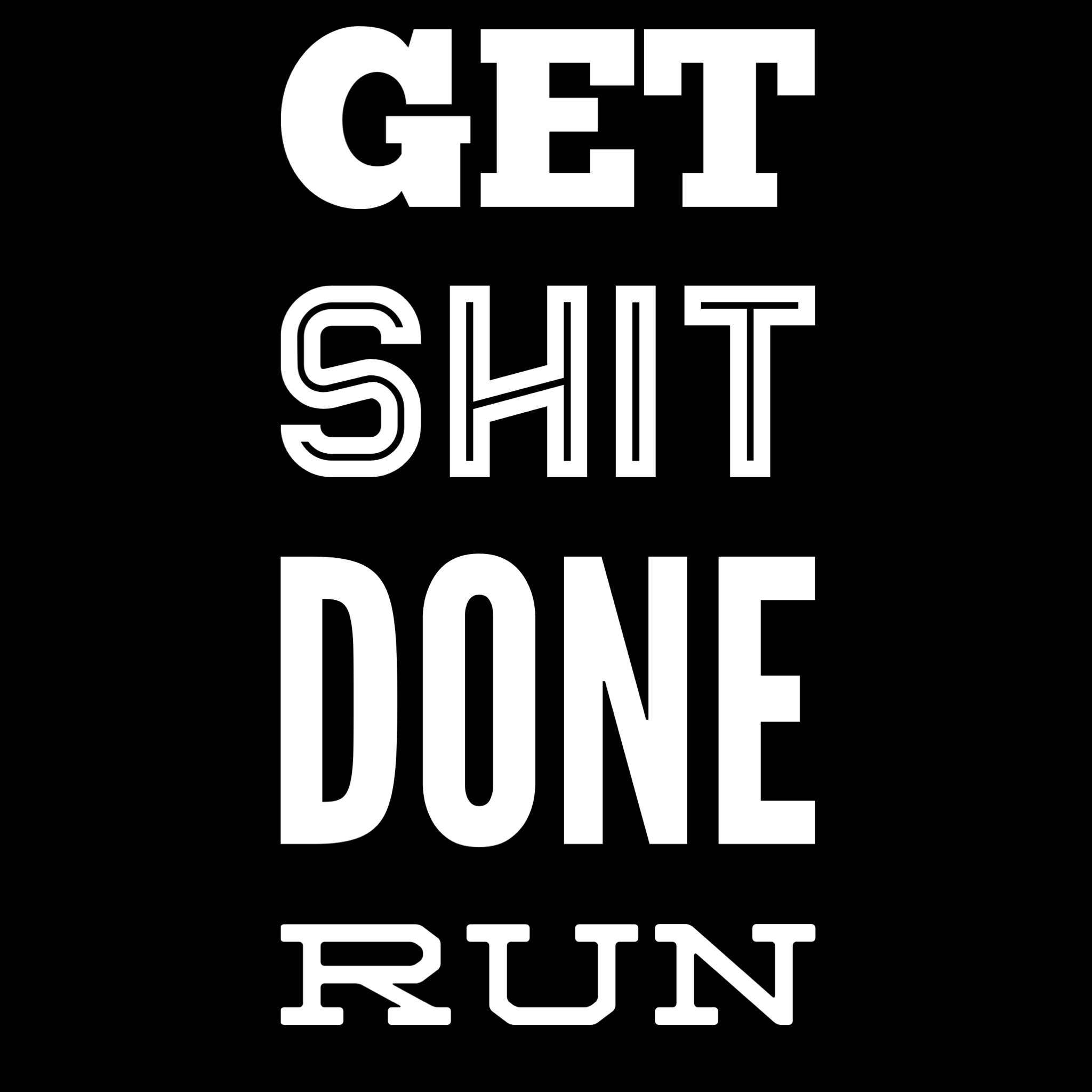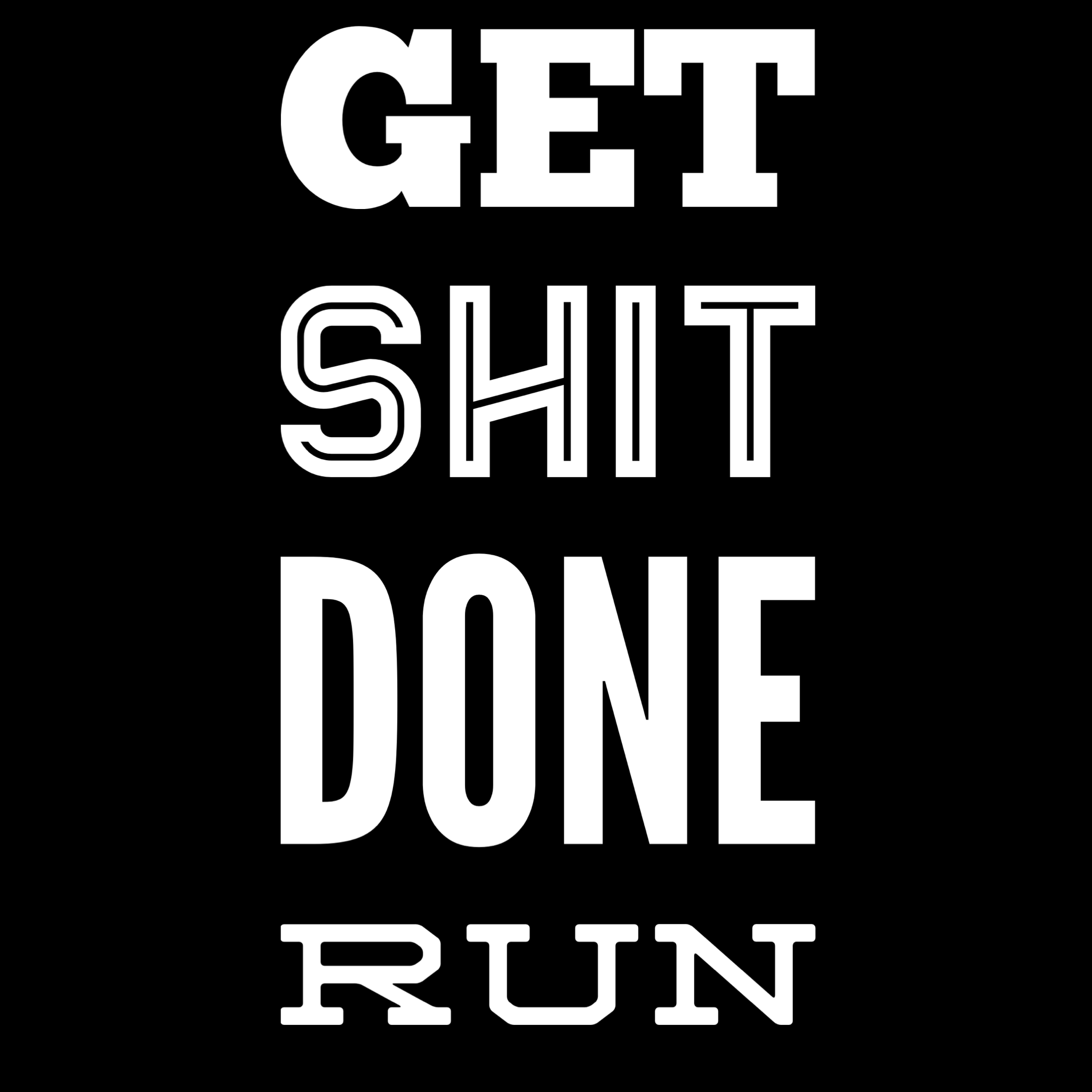 More events from this organizer