*THIS RACE IS USUALLY $18, SIGN UP NOW FOR $16! Join our Facebook Community of more than 23,000 members
HERE!
Did you know that International Cat Day is on August 8, 2022? We love cats and we know that many of you do too! This is our fifth annual race in honor of cats and this year our race is Cat Day 1M 5K 10K 13.1 26.2. The adorable medal says "In a cat's yet, all things belong to cats."
We will be donating 15% of each registration for this race to Alley Cat Allies, an amazing organization that is actively working to provide help during Covid-19 by delivering cat and dog food to food banks.
"Alley Cat Allies is here for you and cats as the COVID-19 outbreak causes major upheavals in our lives. Right now, we are taking immediate, swift action. We're making it possible to keep food banks for animals stocked. For people who can't afford to feed their cats, or even find food in local stores, these food banks are a lifeline."
Because International Cat Day is August 8th, we invite you to sign up and complete your race anytime in August, even better if you complete it on August 8th! Join our Cat Day 1M 5K 10K 13.1 26.2 virtual race now!
Races can be completed anytime in August 2022!
1 mile, 5k, 10k, 13.1, and 26.2 virtual races are available — you choose which distance you want to complete
Great for all ages
A percentage of race registration fees will be donated to Alley Cat Allies
*Medals and bib swill start shipping out July 15th, if you sign up after that they will ship out within 2 to 5 days of signing up.
Registration Fee: $18 (includes a medal, bib, and shipping)
Medals and bibs will begin shipping out July 15, 2022. After that they will ship out within 2 to 5 days of signing up.
Official Cat Day gear is available here for a limited time only (this gear is sold separately through Threadless.com and our promo codes do not work towards it).
* Don't forget that if you sign up for our main 2022 event, PLUTO: King of the Kuiper Belt – Running and Walking Challenge, you will be given a discount code that will allow you to save 25% on ALL EVENTS throughout 2022 (which makes races less then $14)! The code starts at the start of 2022 and doesn't expire until December 31, 2022! So be sure to sign up for PLUTO now and get your discount code now! SIGN UP HERE!
Event details and schedule
A virtual race is a race that can be run (or walked) from any location you choose. You can run, jog, or walk on the road, on the trail, on the treadmill, at the gym or on the track (or even at another race). You get to run your own race, at your own pace, and time it yourself. Running and walking on your own, or with friends! And your medal will be shipped directly to you. Complete a virtual 5Ks, 10K, half marathon and more!
August 07 - 31, 2022
Monday, Tuesday, Wednesday, Thursday, Friday, Saturday, Sunday
Media
3 Photos and Videos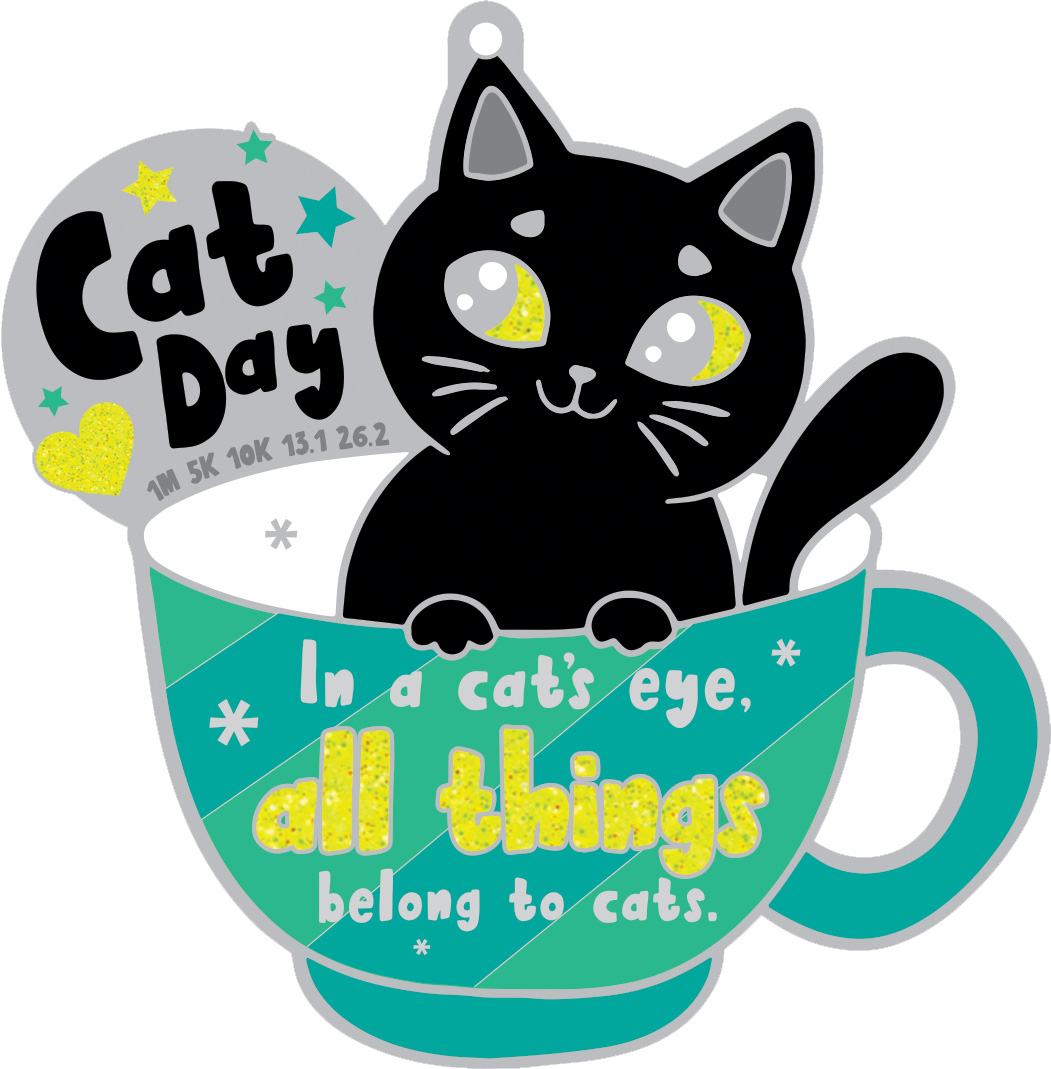 More events from this organizer