*THIS RACE IS USUALLY $30, SIGN UP NOW FOR $20! Join our Facebook Community of more than 23,000 members
HERE!
*This is a beautifully designed medal and measures quite a bit larger than our other medals. It's 5 inches! It's beautiful and has some added glitter! You will also get a bib with your medal.
Dragonfly Week was the third week of July and we are so excited to introduce our You Can Fly Dragonfly 1M, 5K, 10K, 13.1, 26.2 race! You will get this awesome 5 inch GLITTER medal! It's HUGE! Dragonflies can travel upwards of 45 miles per hour. They can fly backwards, hover like a helicopter, and change direction with seemingly impossible speed. They do all this by flapping their wings only 30 times per minute. To give you some perspective, a mosquito flaps its wings 600 times per minute. Because of this, dragonflies take on the role of spiritual guides for us. They are powerful yet graceful – even in high wind. They show us how to navigate life's storms with confidence and ease. They motivate us to let go of whatever holds us down or holds us back. On our medal we've added the quote from Erin Hanson, "What if I fall? Oh but my darling, what if you fly?" Let's all take flight and sore like dragonflies!
Plus, we'll be donating at least 20% from every registration to The Dragonfly Foundation, an amazing organization that helps pediatric cancer families and patients find strength, courage, and joy.
*For a limited time you can purchase an official t-shirt and/or hoodie HERE! (Shirts and hoodies are sold separately on a different site)
What: This is a 1 Mile, 5K, 10K, 13.1, 26.2 virtual run (or walk) to celebrate the amazing Dragonfly! You choose which distance you want to complete.
When: Complete your race anytime in 2021!
*Medals and bibs will ship out within 2 to 5 days of signing up.
Where: You choose the course and you time yourself (you'll report your finishing time to us).
Why: Because this is our way of flying like a dragonfly!
Cost: The price is $30 and that includes your 5 inch medal, bib and shipping. Plus, at least 20% of every entry will be donated to The Dragonfly Foundation. *We are in no way affiliated with this charity, we like to choose a different charity for each of our races and are happy to raise funds for them.
Event details and schedule
A virtual race is a race that can be run (or walked) from any location you choose. You can run, jog, or walk on the road, on the trail, on the treadmill, at the gym or on the track (or even at another race). You get to run your own race, at your own pace, and time it yourself. Running and walking on your own, or with friends! And your medal will be shipped directly to you. Complete a virtual 5Ks, 10K, half marathon and more!
October 16 - December 31, 2021
Monday, Tuesday, Wednesday, Thursday, Friday, Saturday, Sunday
Media
2 Photos and Videos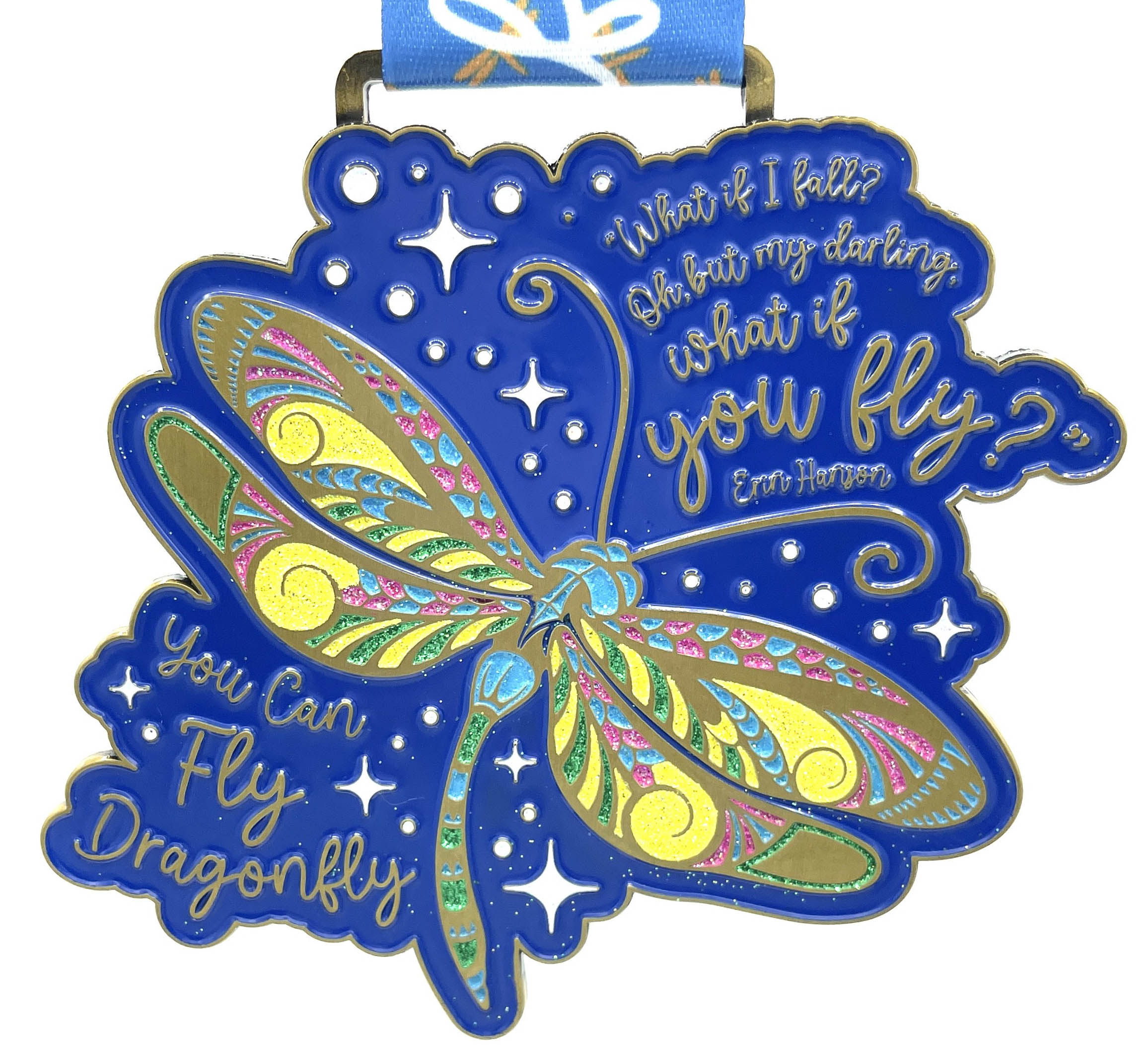 More events from this organizer