Sixth Annual Tour de Frost Bicycle Ride Promotes Rockford Tourism
and Rockford Rescue Mission Giving

Rockford, Illinois, Oct. 23, 2015 — Team Fur Bandit, North America's premiere professional fur-covered bicycle cycling team, will host its sixth annual Tour de Frost on Saturday, Dec. 5, 2015.

Tour de Frost, a 20-mile bicycle ride to benefit the Rockford Rescue Mission, kicks off outside Hancock Fabrics at 5836 E. State Street in Rockford, IL. It will run from 10 a.m. to 2 p.m., with a rest stop at the Olympic Tavern, 2327 N. Main Street, Rockford, IL, to promote Rockford tourism.
Early registration is $35 on www.active.com. Registration the day of the ride is $40 and runs from
9:00-9:45 a.m. Options to sponsor riders, donate bicycles or participate solely in the warm clothing drive are available.

"We want to bring people to the area from Chicago to Madison," said DJ Wilson, founder of Team Fur Bandit. "We want people to have awareness about the effects of our cold climate on people who are less fortunate. We will endure any weather conditions that are possible in December for this cause."

The team has partnered with the Rockford Area Convention & Visitor's Bureau to highlight the event throughout the region and push for local attendees and those from other cities to appreciate the finer things Rockford has to offer, while raising donations for those in need. The Olympic Tavern and Oscar's Pub & Grill are also sponsoring activities coordinated with Tour de Frost.


For the second year, Team Fur Bandit will be collecting bicycles that will be donated to the Rockford Rescue Mission. These bicycles will provide a much needed mode of transportation to those who may not have access to a motor vehicle. Donated bicycles will be cleaned, repaired and tuned up as needed before going to the Rockford Rescue Mission. Working, non-working, adult or children's bicycles, as well as functional bicycle parts or accessories will be accepted.
Visit our website for more information: www.teamfurbandit.org. Interviews with Team Fur Bandit members, photo and video opportunities can be coordinated with advanced notice. A press conference will be held Dec. 5 at 9:30 a.m. outside Hancock Fabrics, 5836 E. State Street, Rockford, IL.

Who we are:Team Fur Bandit steals the attention away from the negativity in the world and renews the interest in fun, fur and philanthropy. We're about good deeds, a good time and creating a connected cycling community. We make it our personal responsibility to look out for the well being of our community and those around us. We are North America's premiere professional fur-covered bicycle cycling team based out of Rockford, Illinois, taking our furry bikes wherever the roads lead us, while helping those who need us the most.
Contact:
Dennis Wilson, Founder
Team Fur Bandit
Phone: 815-683-TFB1
Email: teamfurbandit@gmail.com
www.teamfurbandit.org
Event details and schedule
Early Registration: Now until midnight, Dec. 4, 2015 - Cost is $35 per person
Day Of Registration: 9:00 - 10:00 a.m. Dec. 5, 2015 - Cost is $40 per person
Roll Out: 10:00 a.m.
Course Notes: The course for Tour de Frost 2015 will be city streets. For the safety of all riders, a dedicated lead and sweep vehicle are provided. Traffic control is provided by members of Team Fur Bandit. Riders are expected to ride safely and responsibly and obey all traffic controls.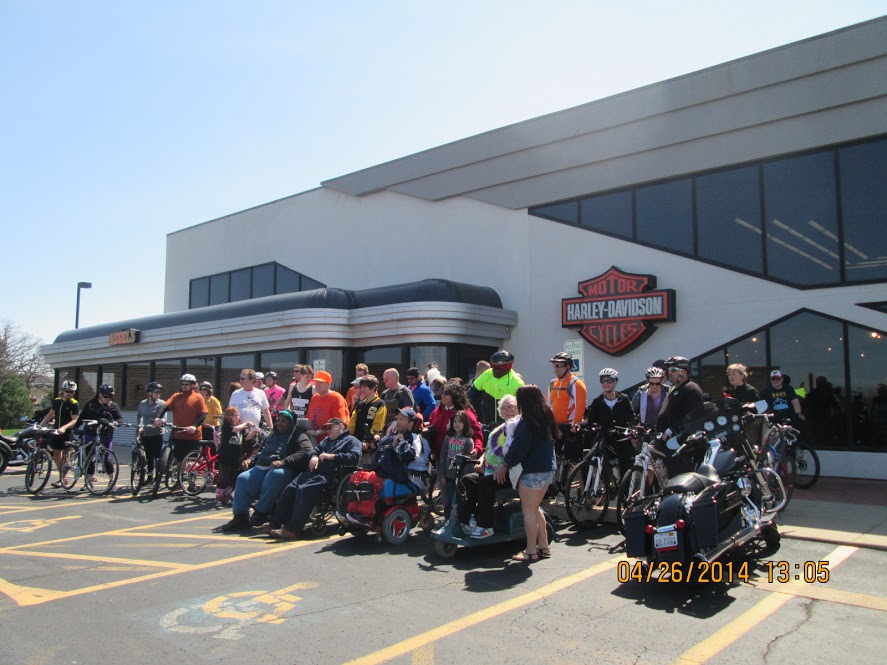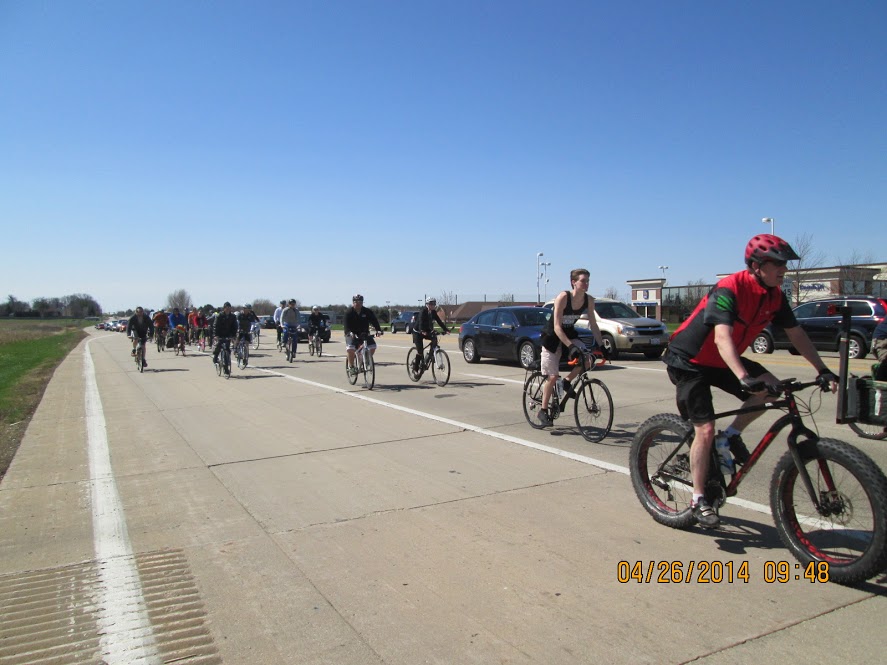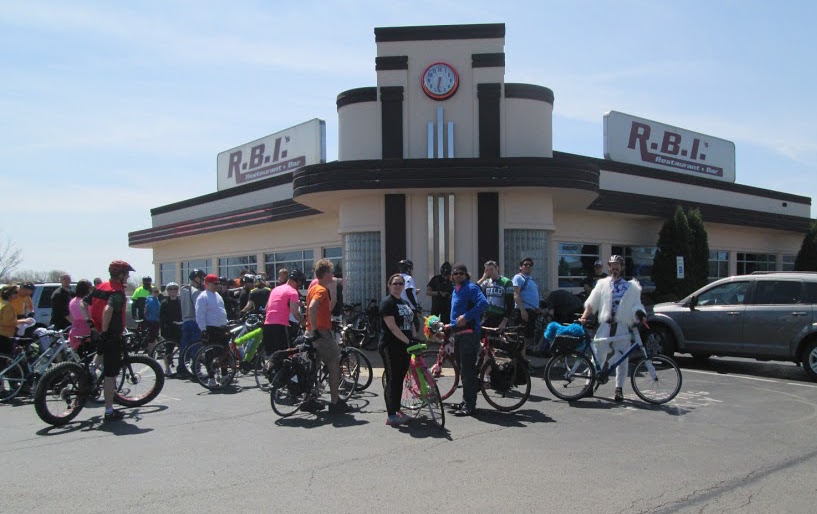 Map & Direction
Hancock Fabrics
•
5836 East State Street
Rockford
,
IL
61108
Get Directions