The 6th Annual Ride 4 Recovery, presented in partnership with St.John Providence Ascension, is a cycling event that will explore its new home on the Macomb Orchard Trail, in Richmond, Michigan. Participants of all ages, and of any experience level,can choose from 4 different rides: 10 Mile, 25 Mile, 40 Mile and the Metric Century (62 Mile).
Ride 4 Recovery brings together cyclists throughout Michigan, elected officials, and community allies to celebrate recovery. While supporting the individuals and families suffering and recovering from addiction, and raising awareness of the behavioral health and substance use disorders that impact our communities.
New to 2018! Become a virtual rider! You can participate in supporting our mission and cause from anywhere in the world! You can run, walk, jog, kayak or swim your favorite course anywhere to support. Once you are done, post a great picture on our Facebook page. This is a great way to participate in this annual event and support recovery, without ever traveling to Michigan.

Entry fees are the same as normal registration. Virtual registrations must be reiceved by September 21st to recieve your race t-shirt and helmet sticker!

All proceeds benefit CARE prevention programs, and CARE's continuing efforts to educate our communities on substance use disorders.The event will also include an opening program, breakfast, vendors, raffles, music and a post-ride BBQ celebration!
Event details and schedule
PRE RIDER REGISTRATION ENDS 9/27/2018 at 7:00 AM
Day of registration will open at 8:00 AM at
Maniaci's Banquet Center
6th Annual Ride 4 Recovery | September 30, 2018 at
Macomb Orchard Trail
The event will include:
Breakfast at 8 a.m.
Opening Program at 9 a.m.
Vendors, Entertainment, Raffles, and a Post-Ride BBQ Celebration all throughout the day!
The ride will also be monitored by Universal Ambulance, as well as various "sweep" or catch vans. All riders must sign a waiver to particpate. Participants can choose from 4 ride lengths, all of which stay on the Macomb Orchard Trail, where as the Metric Century which will take riders from the Macomb Orchard Trail on to the beautiful Clinton River Trail. There are restrooms, gas stations, and water stations along the route.
Ride Lengths (Pictures of Route can be viewed in the picture section.)

-10 Mile to Omo Road and back

-25 Mile to Powell Road and back

-40 Mile to Campground Road and back

-62 Mile to Squirrel Road into Auburn Hills and back

Please note that riders must complete the ride and return back to Maniaci's Banquet Center no later than 3:30 p.m. We don't want to discourage riders from participating in a ride, however, we do want to share that we will not have volunteers or staff assistants for any additional, unaccounted for time.
All registrants will receive a detailed ride and advance packet pickup information via email, (please be sure to enter your email address correctly). Please take a moment to confirm your ticket purchase as all registrations are non-refundable and non-transferable, rain or shine.

Special Notes
-Helmets required for all riders.
-Riders must follow the "Rules of the Road" when crossing trail intersections.
-FREE parking for riders and volunteers at the Richmond High School parking lot located at 35320 Division Road, Richmond, MI 48062. All riders must park here, and walk or ride their bikes over. NO PARKING in Maniaci's lot.
-Registrations must be received by September 15th to guarantee an event T-shirt.
For more information about Ride 4 Recovery, contact Mari Jackson, Director of Development at 586.218.5269 or mjackson@careofsem.com .
CARE of Southeastern Michigan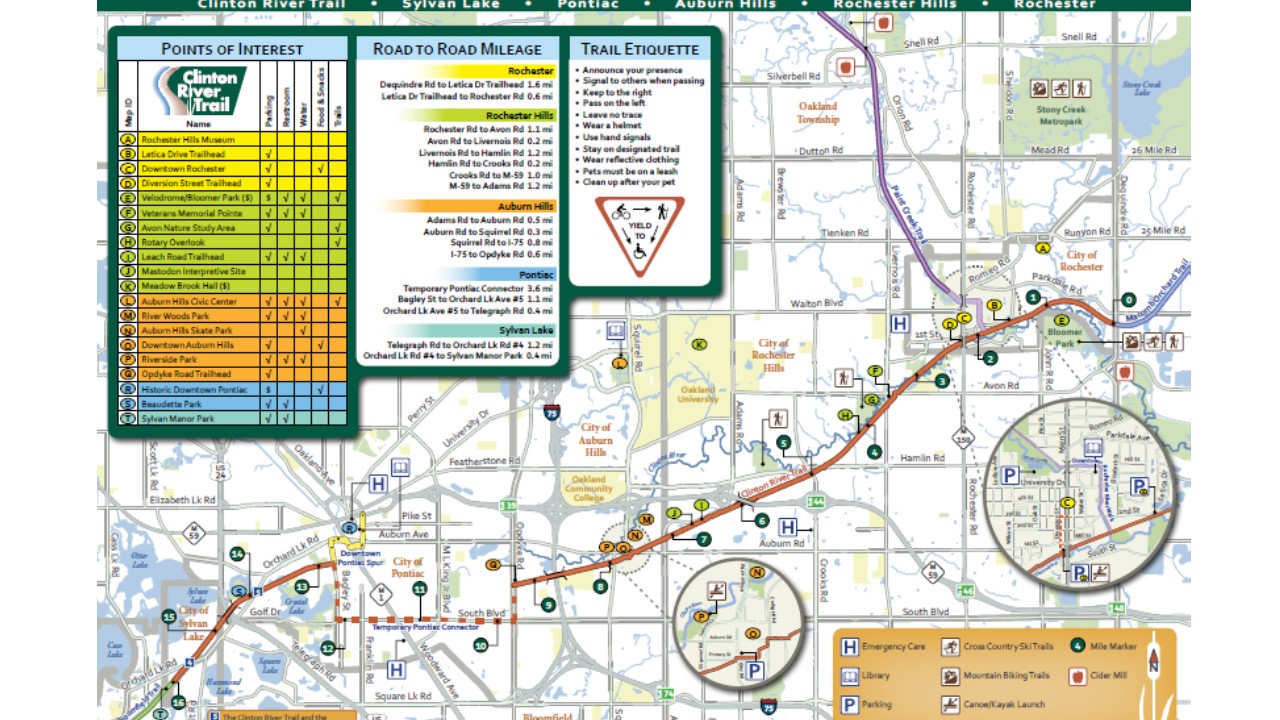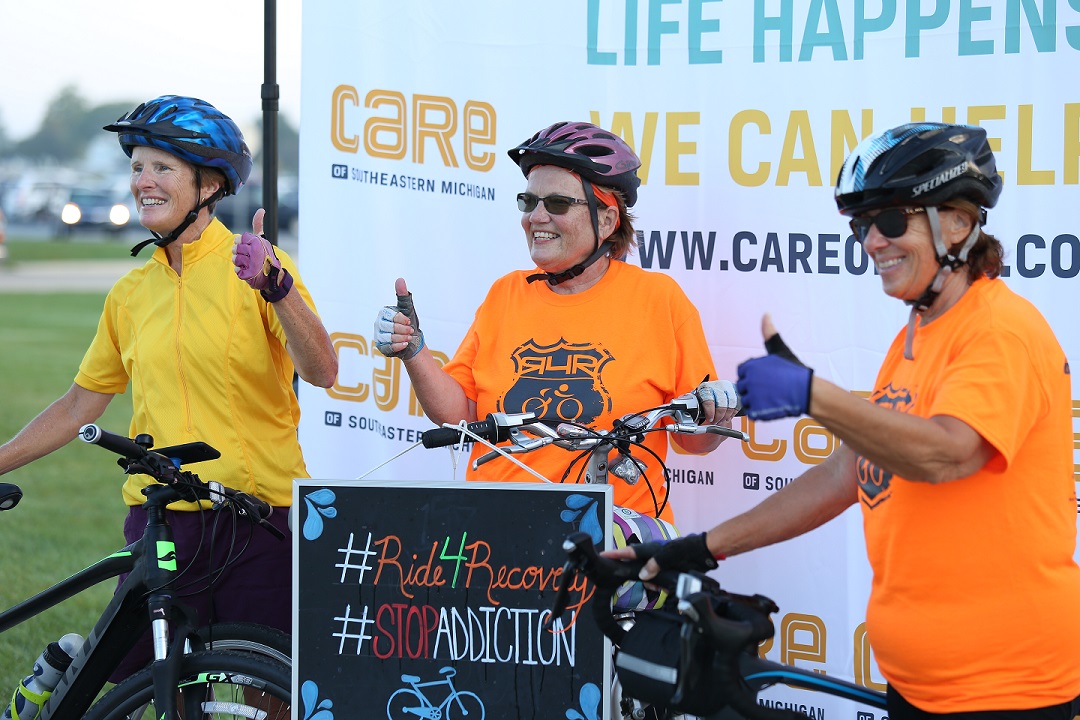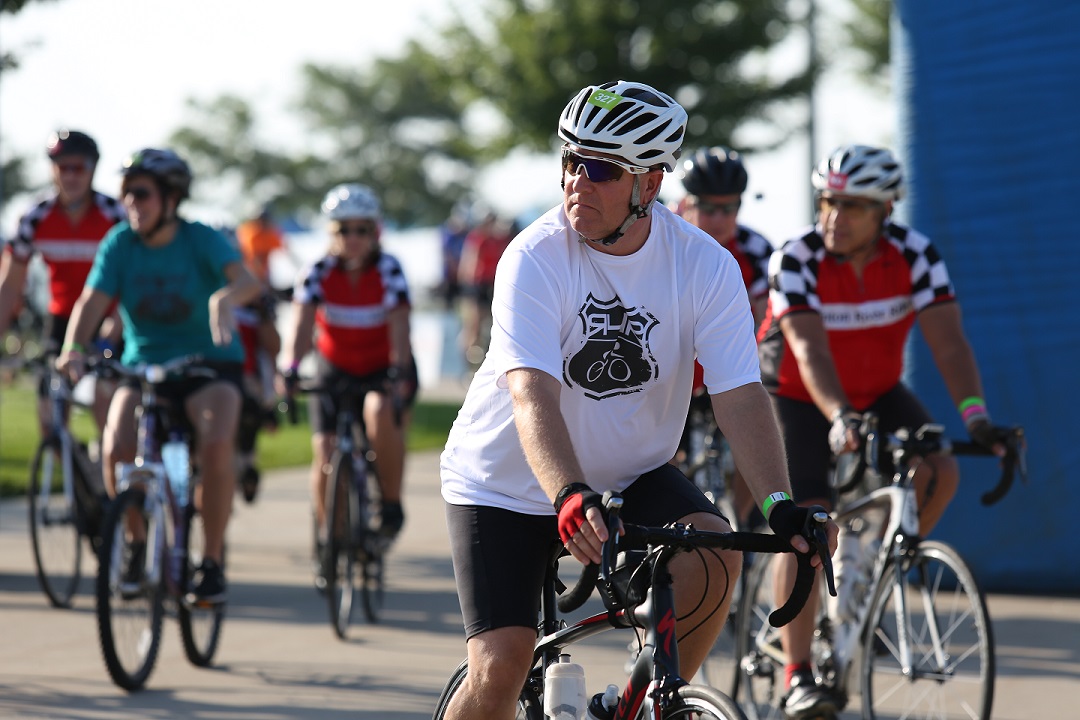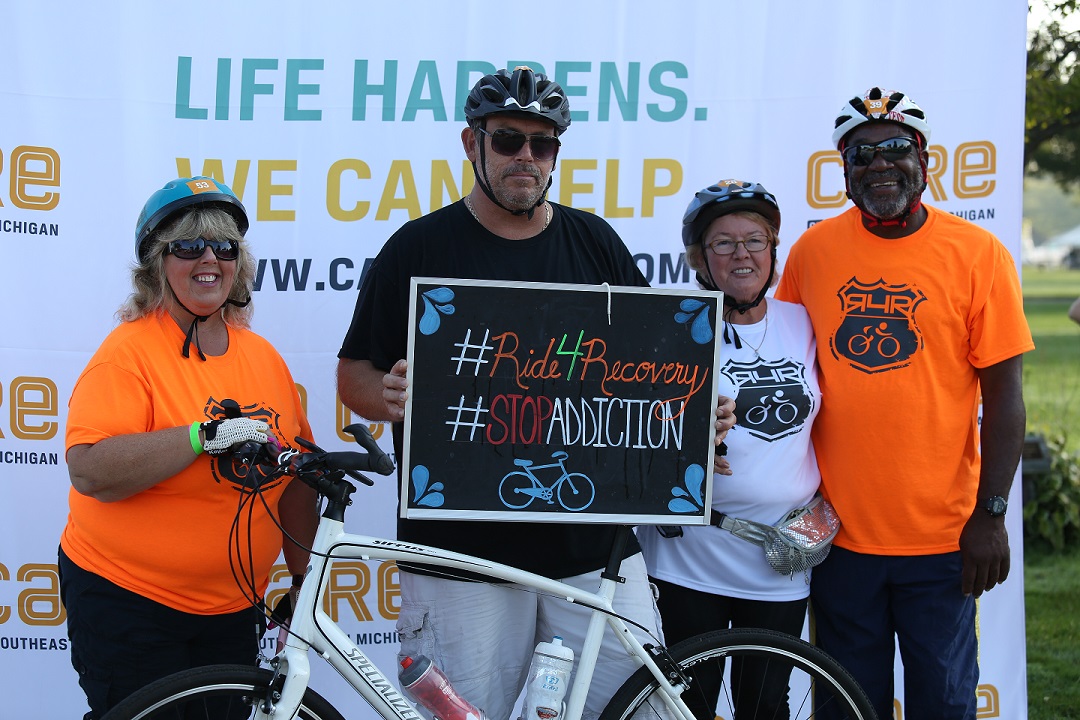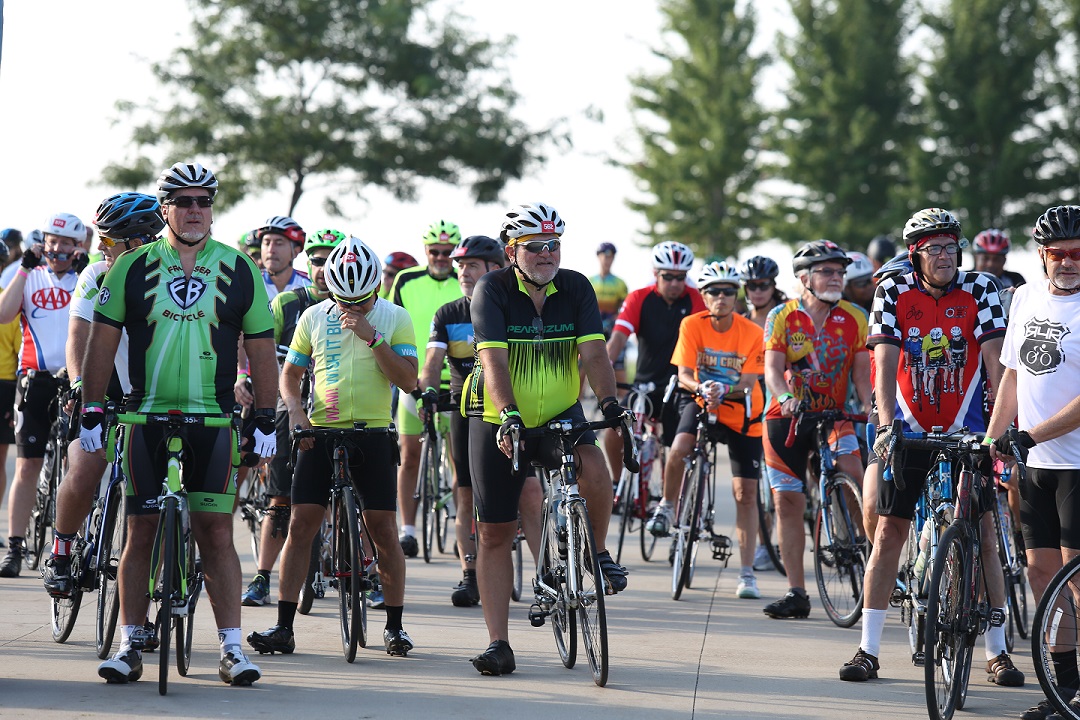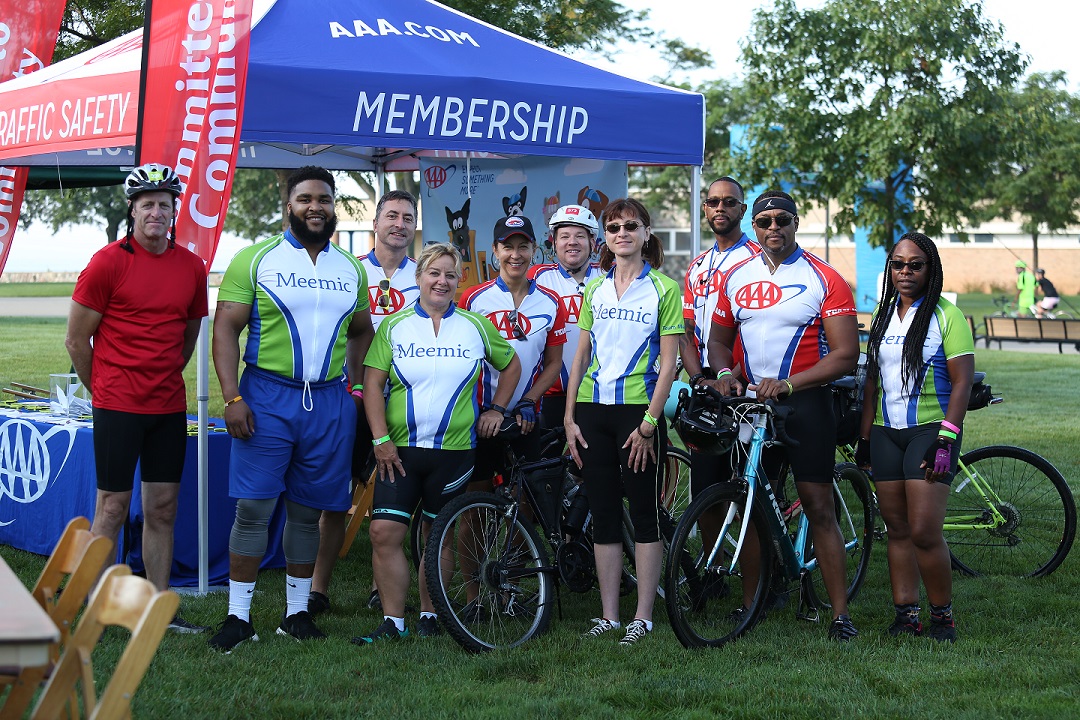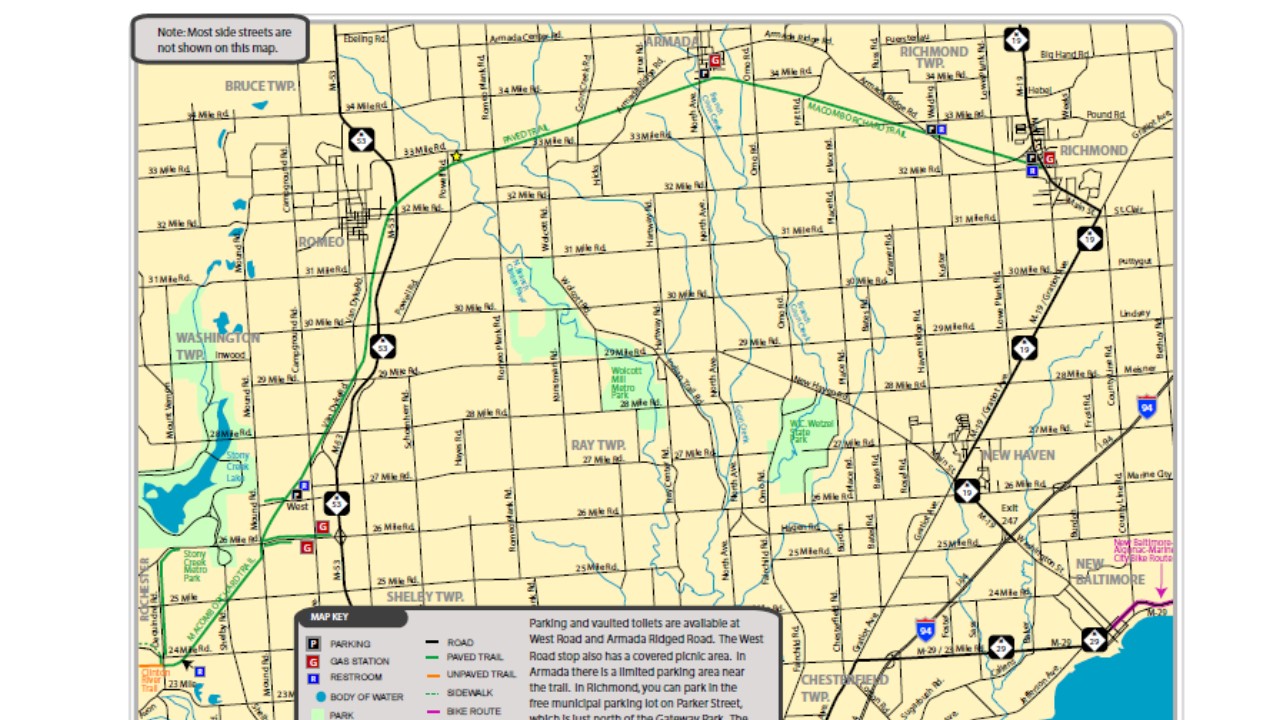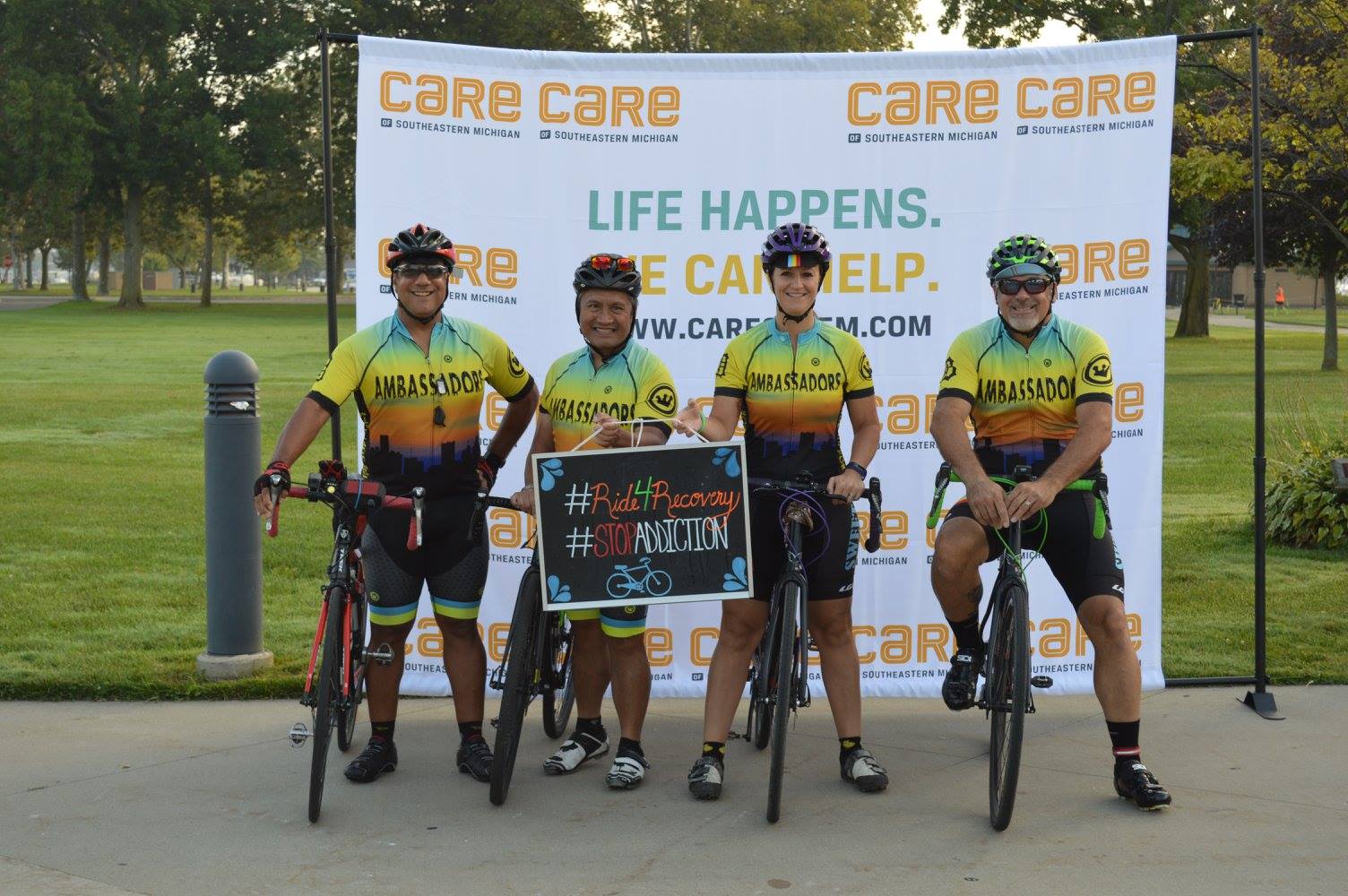 Map & Direction
Macomb Orchard Trail-Maniaci's Banquet Center
•
69227 Main Street
Richmond
,
MI
48062
Get Directions