Celebrate spring time with this beautiful and challenging full and half marathon in Rhinebeck, NY. This USATF Certified course features rolling country roads along tree-lined village streets. The race begins and ends at the Dutchess County Fairgrounds and ventures out around a 13.1 mile loop, full marathoners completing two loops. The race exits the village onto surrounding country roads, passing the historic site of Wilderstein as well local farms and residences. Catch a glimpse of the Hudson River as you race through the hamlet of Rhinecliff and onwards to River Rd. with views of Catskill Mountains across an open field. Rhinebeck is the perfect place for a day trip or a weekend getaway. Be sure to stroll the shops and grab a tasty bite to eat before you depart.
USATF Sanctioned Event
Full and Half Marathon courses are USTAF Certified. Full Marathon is a Boston Qualifier. USTAF Certification #: NY15105JG & NY15106JG
Half Map on USATF: https://www.usatf.org/events/courses/maps/showMap.asp?courseID=NY15106JG
Full Map on USATF: https://www.usatf.org/events/courses/maps/showMap.asp?courseID=NY15105JG
Event details and schedule
Race Day Packet Pickup: Race morning, beginning at 5:45am.
Pre-Race Day Packet Pickup on May 11th: Pickup will be held at the "Race Day Parking" location. See details below- outside of the Mulberry Gate Entrance at the Fairgrounds. Pickup times: between 12:00pm to 2:00pm; 5:00pm to 7:00pm.
USTAF Certification #: NY15105JG & NY15106JG
RHV Race & Course Information: USTAF Certification: NY15105JG & NY15106JG
Full Marathon: 26.2 Miles (Two Loops)- This race is a USTAF Certified course. It is a Boston Qualifier.
Start Time: 8am (Cutoff time: 6 1/2 hours. Must finish by 2:30pm.)
Entry Fees:
August 2nd - November 10th: $75
November 11th - April 14th: $85
April 15th - Race Day: $95
Race Day- $105 (In cash)
Half Marathon: 13.1 Miles (One Loop)- The race is a USATF certified course.
Start Time: 8:30am (Cut-off time is 4 hours)
Entry Fees:
August 2nd - November 10th: $55
November 11th - April 14: $65
April 15 - Race Day: $75
Race Day: $85 (In Cash)
2017 Race Results @http://www.racetecresults.com/Results.aspx?CId=17063&RId=81
Aid Stations: Aid Stations with water, gatorade, and hammer gels (particularly for the marathoners) will be spaced along the course and used for hydration as well as aids at major turning points in the race. There are 6 stations for the half runners and 13 for the full as well as the finish line. All stations are spaced approximately 1.5 miles to 2 miles apart, with one location 2.5 miles.
Toilets: There are bathrooms at the start/finish line, as well as several porta-toilets located along the course.
Race T-Shirt & Finisher Medals: Runners will receive a race t-shirt, and a finisher medal. T-shirts are fitted and not baggy please order a size up or men's if you prefer a unisex fit (particularly ladies) if in doubt.
Race Awards: Will be given for male and female top finishers.
Race Day Parking: Parking will be located at the Dutchess County Fairgrounds and is free. Parking will be located on the street by the Mulberry Gate of the Fairgrounds, same location as 2015 for any past participants. Packet Pick & Registration will be held inside the gates, close distance to the cars if you need to drop off anything. There will be parking attendants there to direct you once you turn onto the street. Registration will begin at 5:45am. See you on race day! Location for your GPS: 99 Mulberry St, Rhinebeck, NY 12572
Course Description: This is a beautiful course that features rolling hills and picturesque village and country roads. There are many flat sections, and rolling hills are neither steep nor very long. It's just not completely fat as a pancake! The start and finish line are in the same location. The course begins at the Dutchess County Fairgrounds, marked with the letter "A" on the map. From the starting point the loop proceeds clockwise. At point "B" along one of the prettiest stretches of the course runners will turn around and return to the split, where they continue clockwise back to point "A." Half marathoners will proceed towards the finish line inside the fairgrounds, and full marathoners will venture clockwise to complete their second loop.
Elevation Description: Miles 1 to 4.5 are flat, runners begin gliding up and down on 3 percent grades from 4.5 to 6 miles. As you parallel the Hudson, visiting the pretty hamlet of Rhinecliff, you head north from 6 to 9.6 miles, turn around and then head south, passing expansive estates lined with stone walls on the gentlest of grades of -1% to 2%. You will turn left off River Road after 11 miles and head east toward the Village of Rhinebeck on gentle rolling hills averaging less than 2%. In the village on flat roads, half marathoners will end their loop by going left to finish inside the fairgrounds while marathoners will turn right and head out on a repeat adventure of their beautiful course.
Get ACTIVE on the Go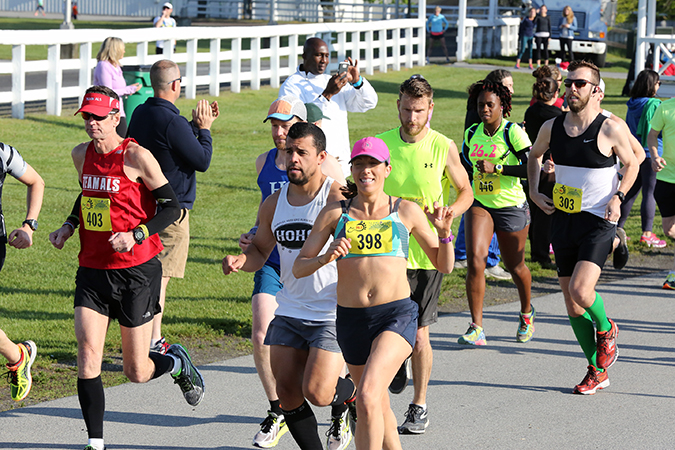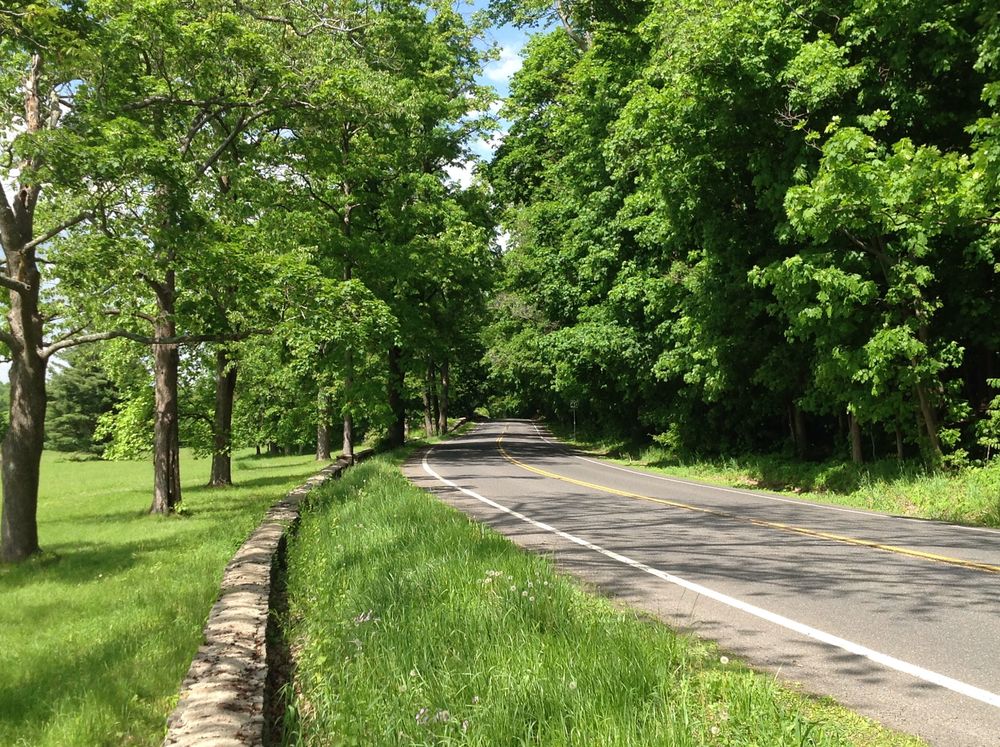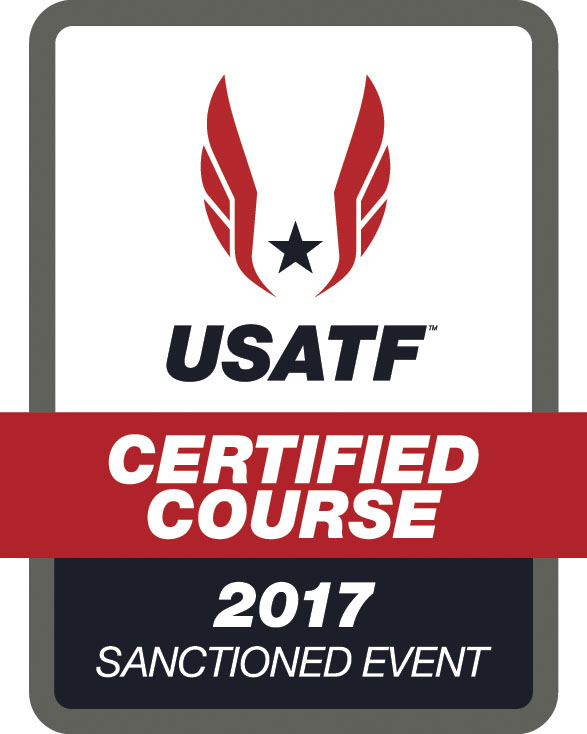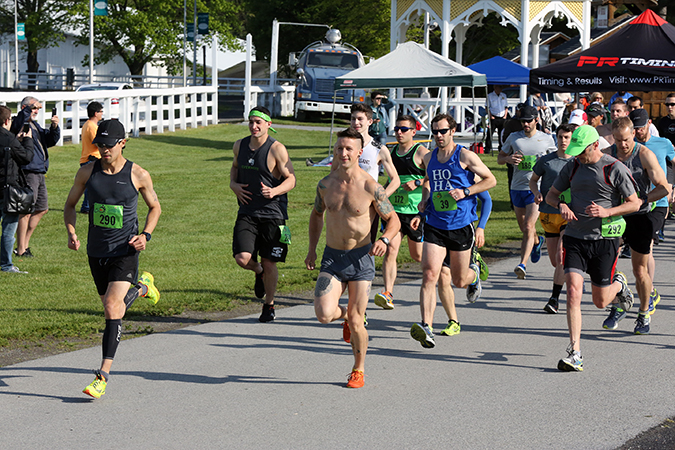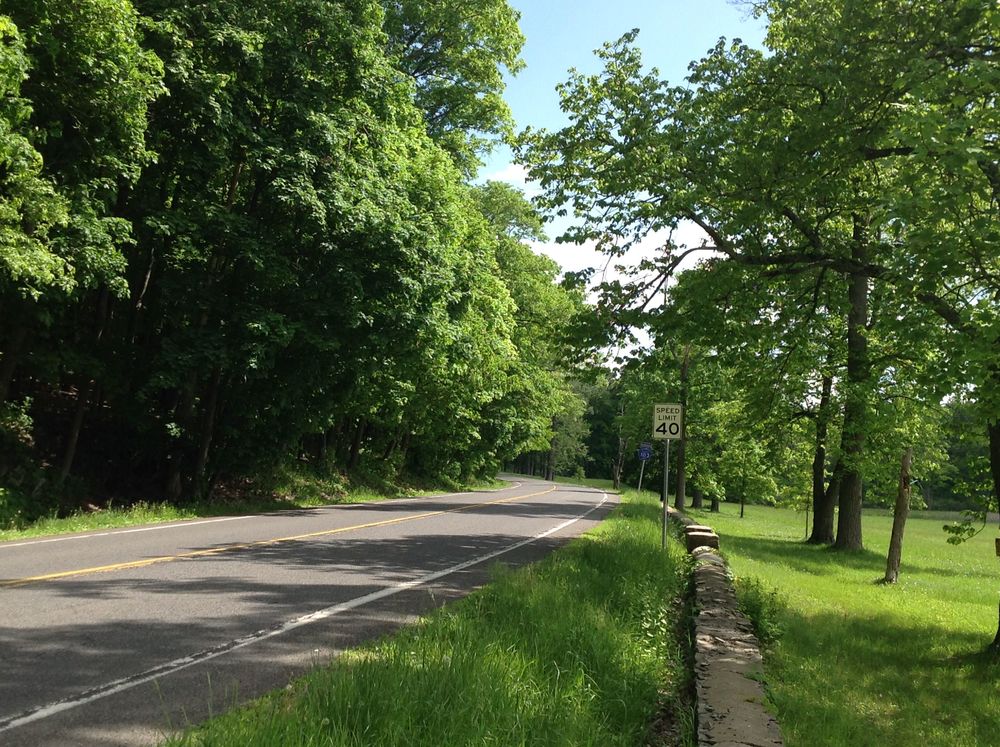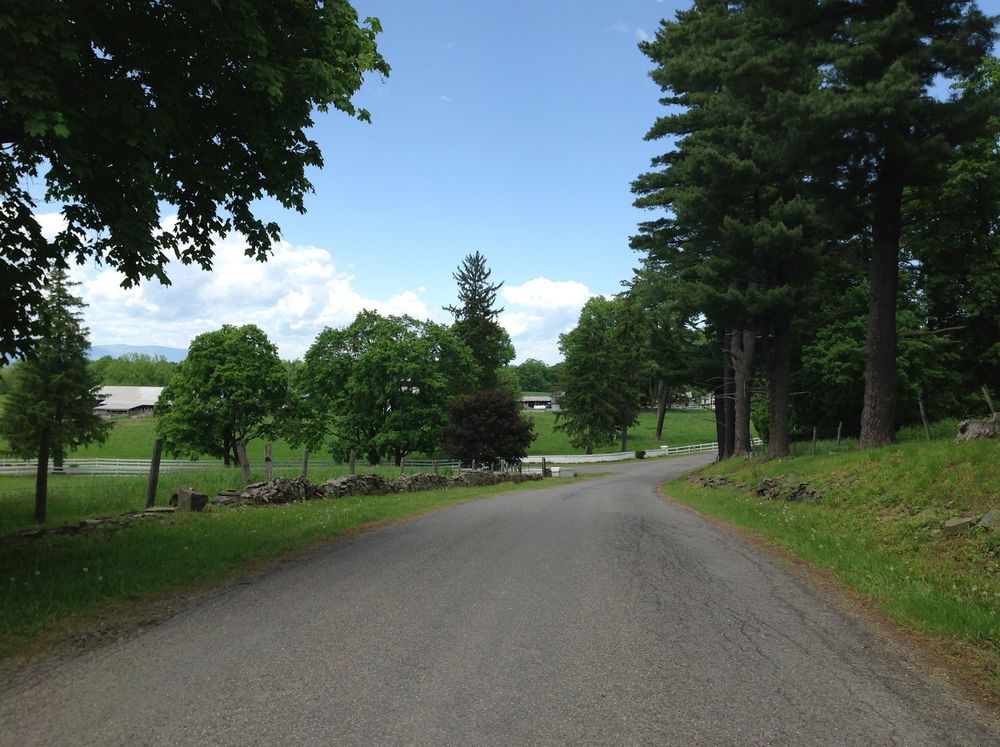 Map & Direction
Dutchess County Fairgrounds
•
6550 Spring Brook Avenue
Rhinebeck
,
NY
12572
Get Directions