On February 17, 2018 our community suffered a tragic loss with the sudden passing of Nichole Smith. As a light to anyone that knew her, Nichole was devoted first and foremost to her faith and her family. Nichole was the loving wife of Jimmy Smith, a Radford City Police Officer, and mother to Conner (11), Weston (11), and Bryson Smith (2). As a committed wife and mother, Nichole blessed their home with endless love and laughter. She loved spending time with her boys which often included cheering and sitting on the sidelines of their various sporting events. Nichole always made herself known on the sidelines with her bright smiles, encouraging words, and loud cheering voice.
Not only did Nichole have a deep love for her family but she was also a devoted nurse who served her community faithfully. Nichole received her nursing LPN degree from New River Valley Community College that led her to achieve her RN certification at Wytheville Community College. After obtaining both degrees she acquired a nursing job at Carilion New River Valley Medical Center. She also worked for Dr. Zedalis at Asthma and Allergy Associates of the New River Valley for a number of years. Nichole spent the past 11 years of her nursing career working as a Registered Nurse for DaVita Dialysis Center located in Radford. As a dialysis nurse, she helped patients transition through difficult circumstances. She always made herself available for any patient that needed advice or care even outside of her working hours. She served her patients unselfishly and always strived to make each person feel important and their health a priority.   Nichole was not only committed to her patients, but also her nursing colleagues. As a professional in her field, Nichole spent countless hours training and mentoring other nurses entering the specialty area of dialysis.
On February 16, 2018, Nichole and her family had spent the day together getting pictures done for their youngest son's upcoming 2nd birthday.   They had just arrived home when Nichole felt dizzy and suddenly went into cardiac arrest. Her husband, Jimmy, called 911 and started CPR until the arrival of Carilion Giles EMS at their residence. They continued to perform CPR and treated Nichole as she was transported to Carilion Giles Community Hospital. Nichole's situation was critical and the need for her to be transported to Carilion Roanoke Memorial Hospital was necessary in order for her to get the specific medical treatment for her condition. The Carilion Clinic Life-Guard Crew were called to transport her to Roanoke, but could not fly due to weather conditions. The Life-Guard crew then traveled to Giles to transport her via ambulance. The Life-Guard Crew continued treatment while enroute to Carilion Roanoke Memorial Hospital, where doctors assessed Nichole's condition.
On February 17, 2018, Nichole's life was cut short far too soon. At the age of 38, Nichole suffered sudden cardiac arrest brought on by small vessel ischemic heart disease.
In memory of Nichole's active lifestyle and her commitment to helping others, the Radford City Police Department has partnered with the American Heart Association to sponsor the Nichole Smith Memorial Run/Walk as a fundraiser for the American heart Association.
The Run/Walk will take place on October 13, 2018 at 10am. All proceeds will be going to the American Heart Association in honor of Nichole Smith.
Event details and schedule
9:30AM: Kid Fun Run 
10:00AM: 5K Run/Walk
This is an unoffical 5K run/walk.  No times or results will be recorded. 
The course will begin at the 3rd Shelter.  The course will be annouced and details on specifics will be released at a later date.
Parking is limited, so please carpool as much as possible.
Bring confirmation of registration and ID to the event.
Radford Police Department
Get ACTIVE on the Go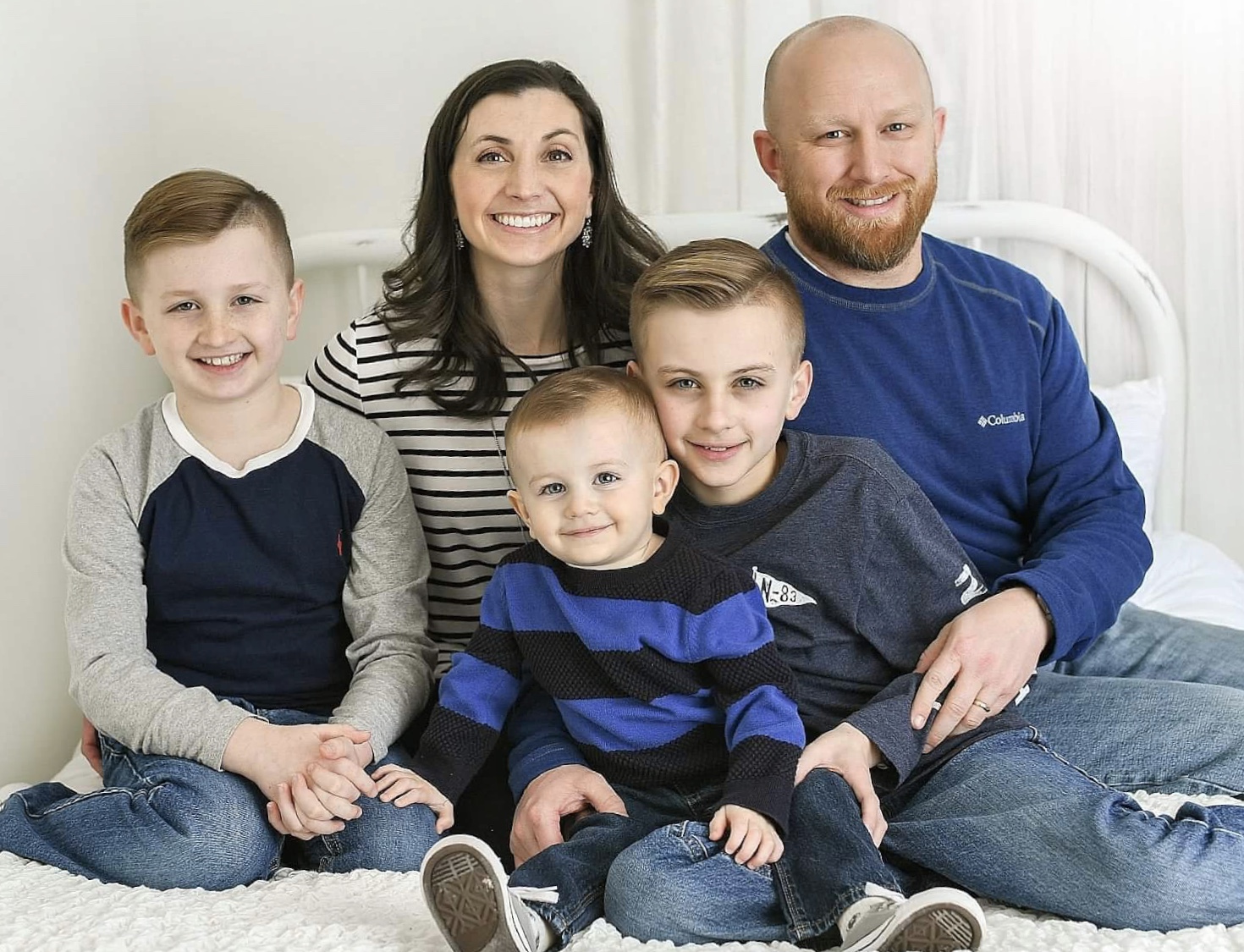 Map & Direction
Radford High School Football Stadium
•
50 Dalton Drive (back parking lot)
Radford
,
VA
24141
Get Directions