UCLan Colour Fun Run is BACK for the third year and this time it is even bigger and brighter thanks to our new partnership with Rock FM Cash for Kids.
Anyone and everyone is welcome to join in this fantastic event held at UCLan Sports Arena...you will get showered in safe, eco-friendly, plant based powder paint as you run/walk around our private, traffic free track. The circuit is a 1 mile, so 3 times round will equate to 5k!
This will be the most colourful 5k you will have completed! The event is for YOU and as long as you have FUN that is all that matters.
It is not a timed event, however we do suggest self-timing for anyone desiring a finish time.
Event details and schedule
The following will contain all the important information that will help prior to and on the day of the event –
Where to find us?
UCLan Sports Arena, Tom Benson Way, Preston, PR2 1SG
Tel: 01772 76100
Parking
Parking is available and free at the Sports Arena - spaces are limited so try and reduce usage where possible.
Registration
Registration will begin from 10.30am, with the fun run starting at 12pm prompt!
Registration will take place in the Training Hall, located near the 'Central Building/Reception' (clearly sign posted).
Here you will get your free T-shirt – please note all t-shirts issued are based on the size given on your registration form and no changes can be made on the day.
You will also be given a sachet of the powder paint– Please do not use this until instructed…we will be making a huge colour cloud at the beginning so it is important that you keep your paint for this.
There will also be the opportunity to purchase more paint for £2 per sachet.
We will also have a limited supply of coloured sunglasses to buy for £2.50 each.
Changing Facilities
We advise you come dressed ready and raring to go on the day…there will be changing facilities available in the Central Building, however please note that these are limited due to the amount of participants on the day.
Tip:Bring a change of clothes for your journey home or alternatively you can sit on old towels/sheets to prevent the powder getting in your cars!
We can't be held responsible for the loss or damage of any valuables. There are lockers provided within the changing rooms however, due to the capacity these will be limited and come with a charge of 20p.
What to wear?
For the Under 4's that go free or those Juniors that haven't purchased a T-Shirt, if you wish for them to feel included you may decide to opt for a white t-shirt also to join in!  
Be adventurous and go wild with bright coloured accessories to spruce up your outfits…you are your very own canvas!
The paint used is completely safe and will wash out of your clothes, results may vary depending on detergent, temperate etc. For this reason we recommend you wear clothes & footwear that you don't mind getting a little colourful as with anything the sooner you wash it the better.
All 'Colour Throwers' will make sure to aim low as you pass by…some runners opt to wear sunglasses for their eyes.
For those concerned about the dye and staining hair. The dye is made of coloured corn-starch and designed to be 100% washable. If you have light coloured hair, or if it's expected to be rainy or particular humid we suggest adding some leave in conditioner to your hair before.
Photographs and Videos  
There will be lots of photographs and videos taken throughout the day capturing all the fun and colour…if you have any problems with your picture/video being taken of yourself/child then please do make us aware.
All pictures will be taken from UCLan Staff, Students and Preston Photography Society who are an established since 1905, they will be used on our Social Media webpages and for future promotional material.
Drinks and Refreshments
There will be plenty of food, snacks and refreshments available on the day!
Get ACTIVE on the Go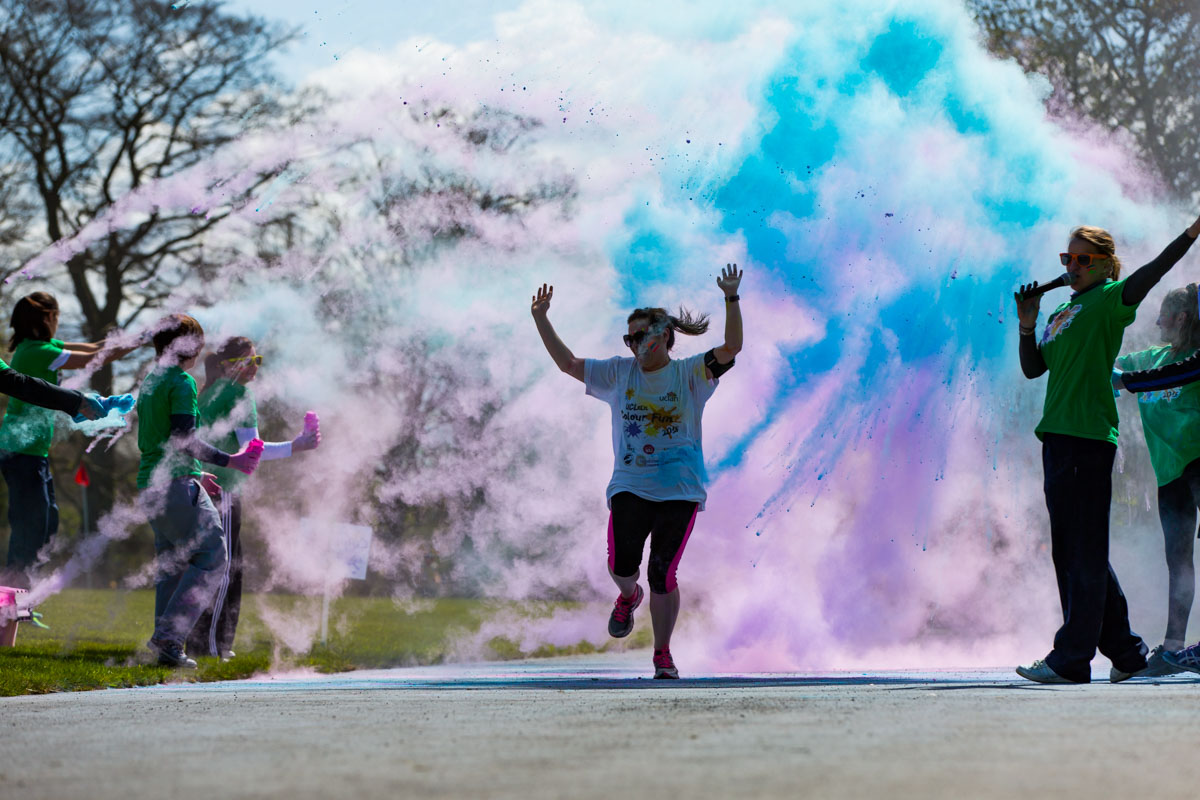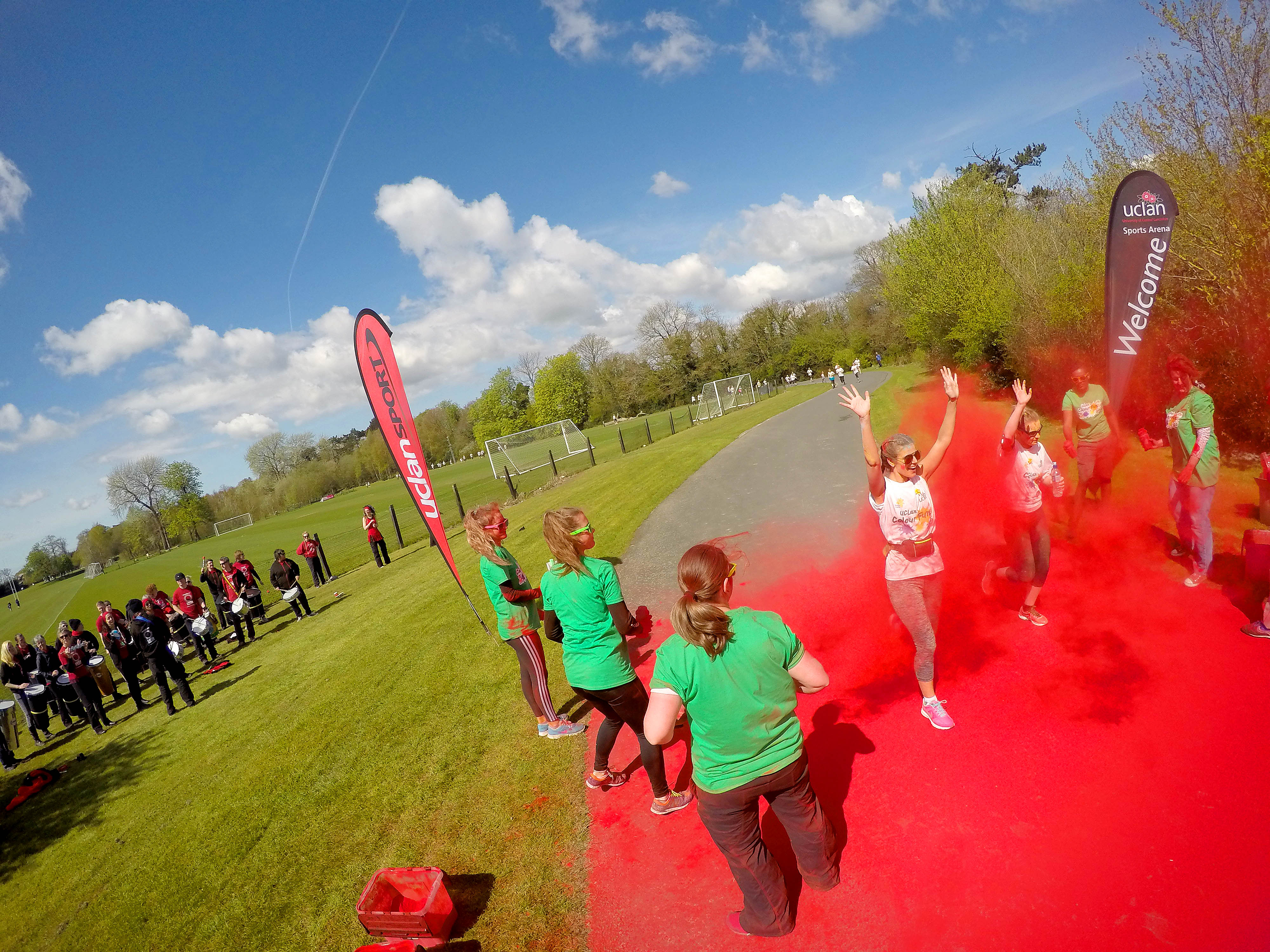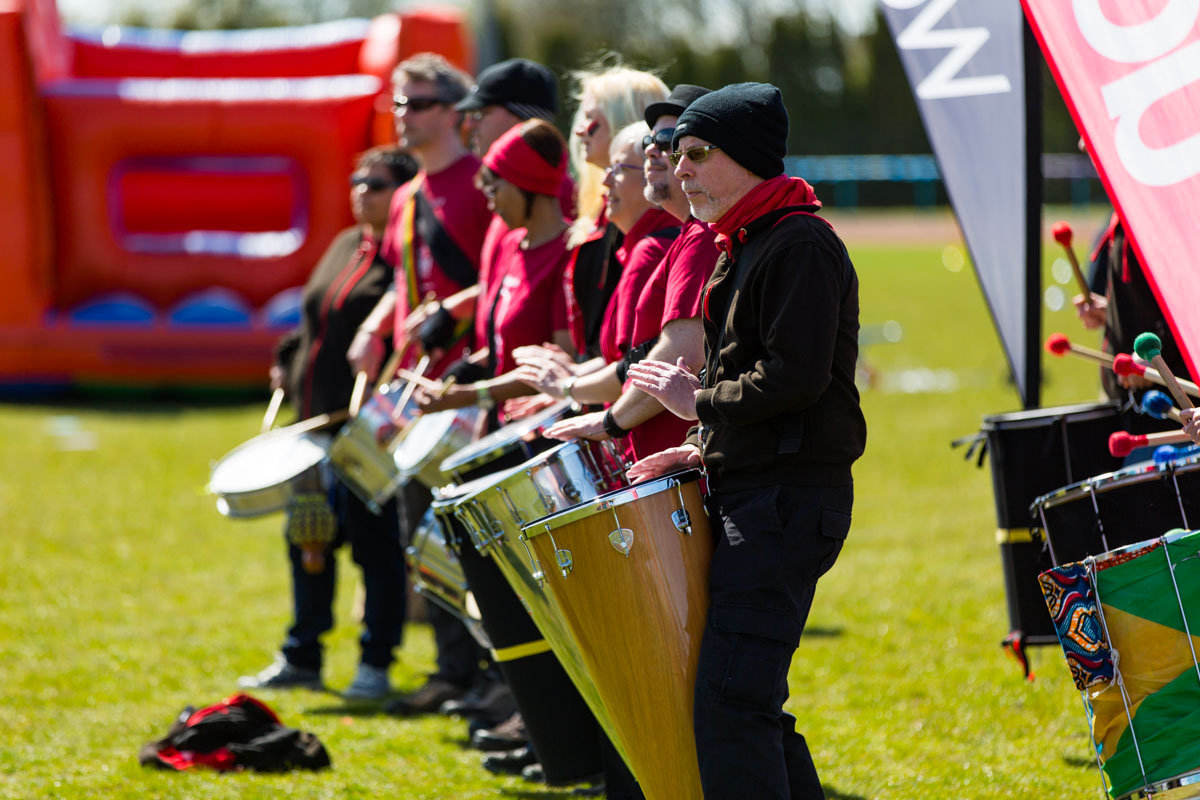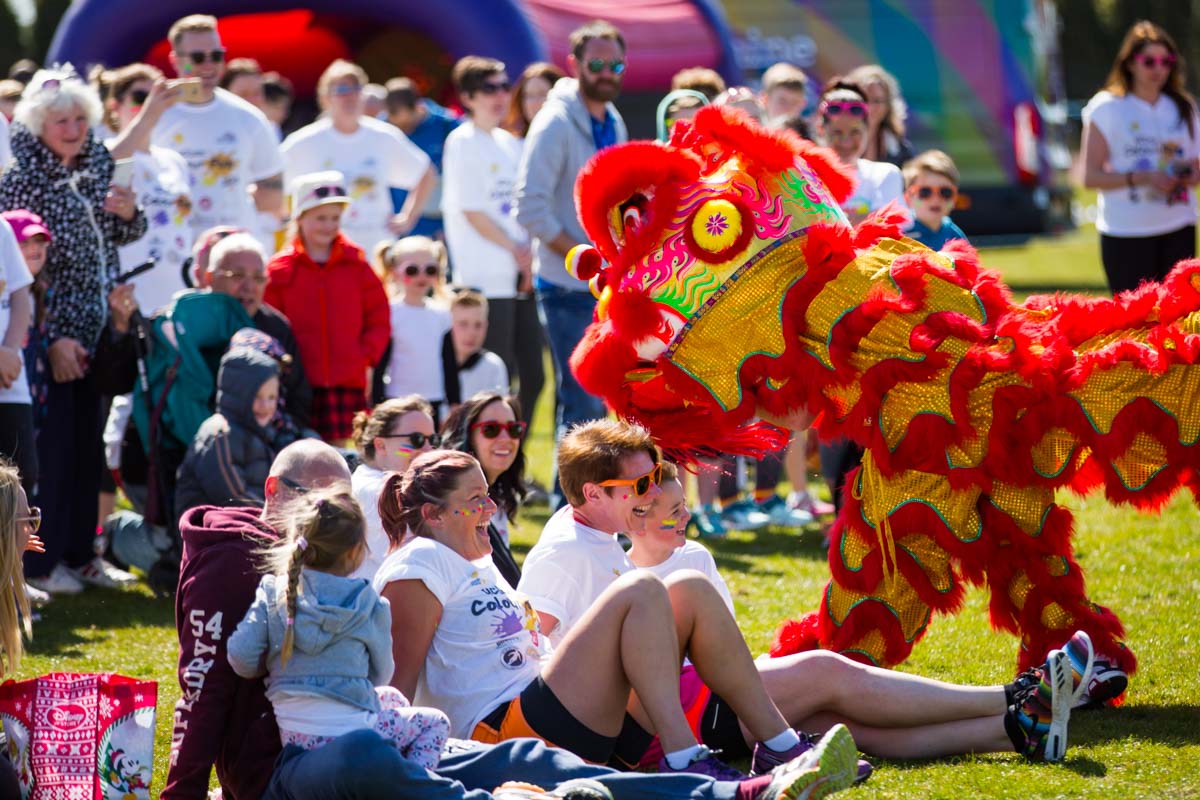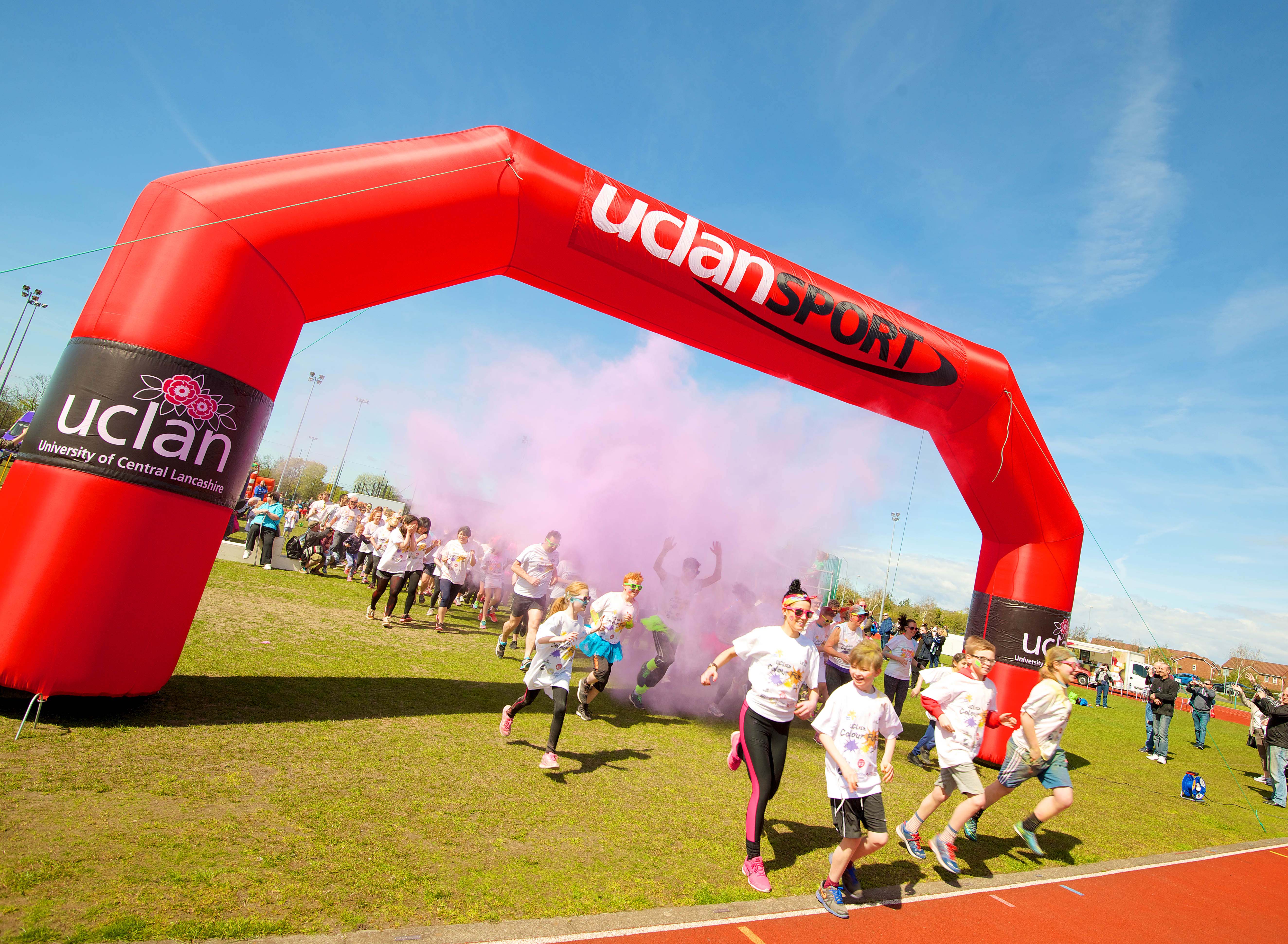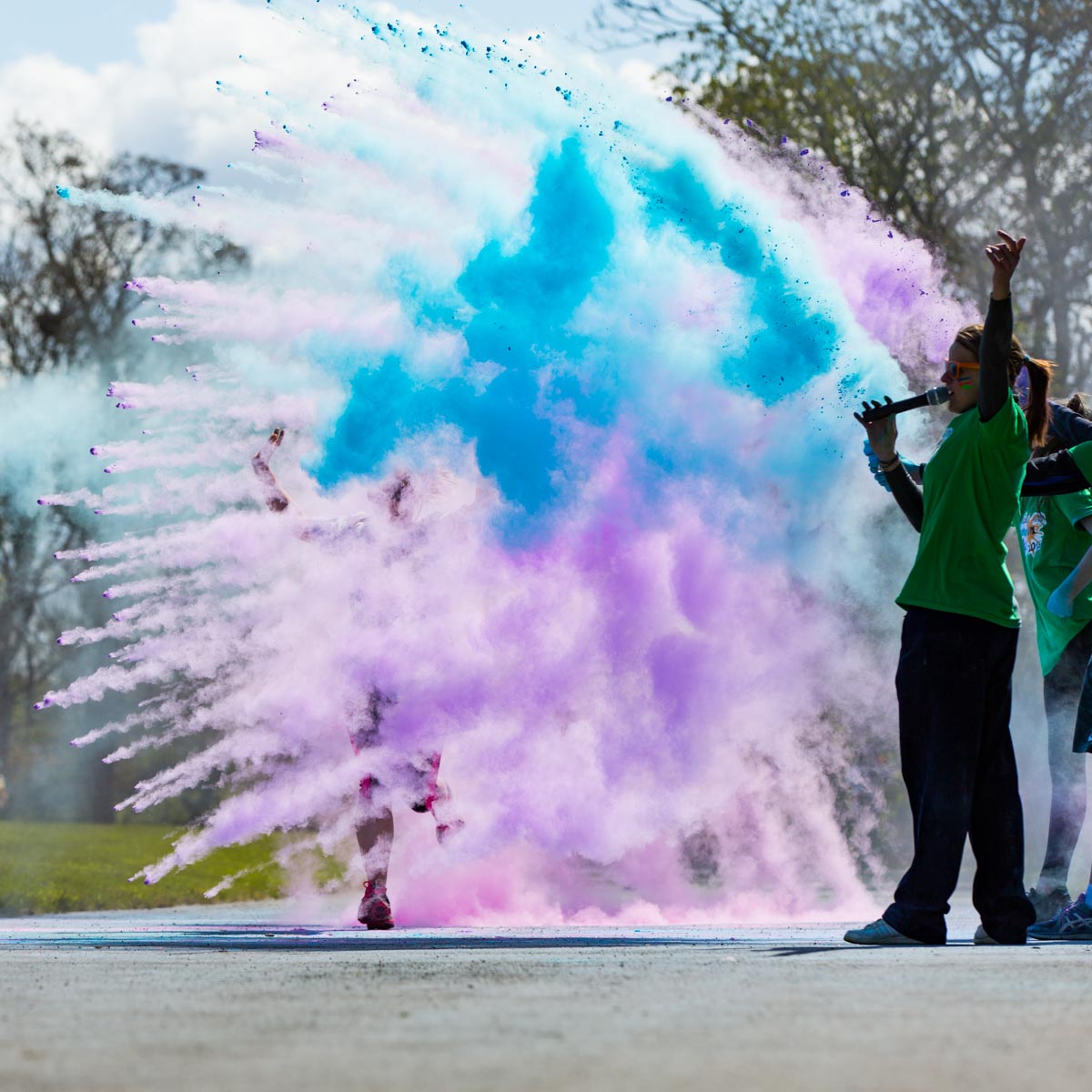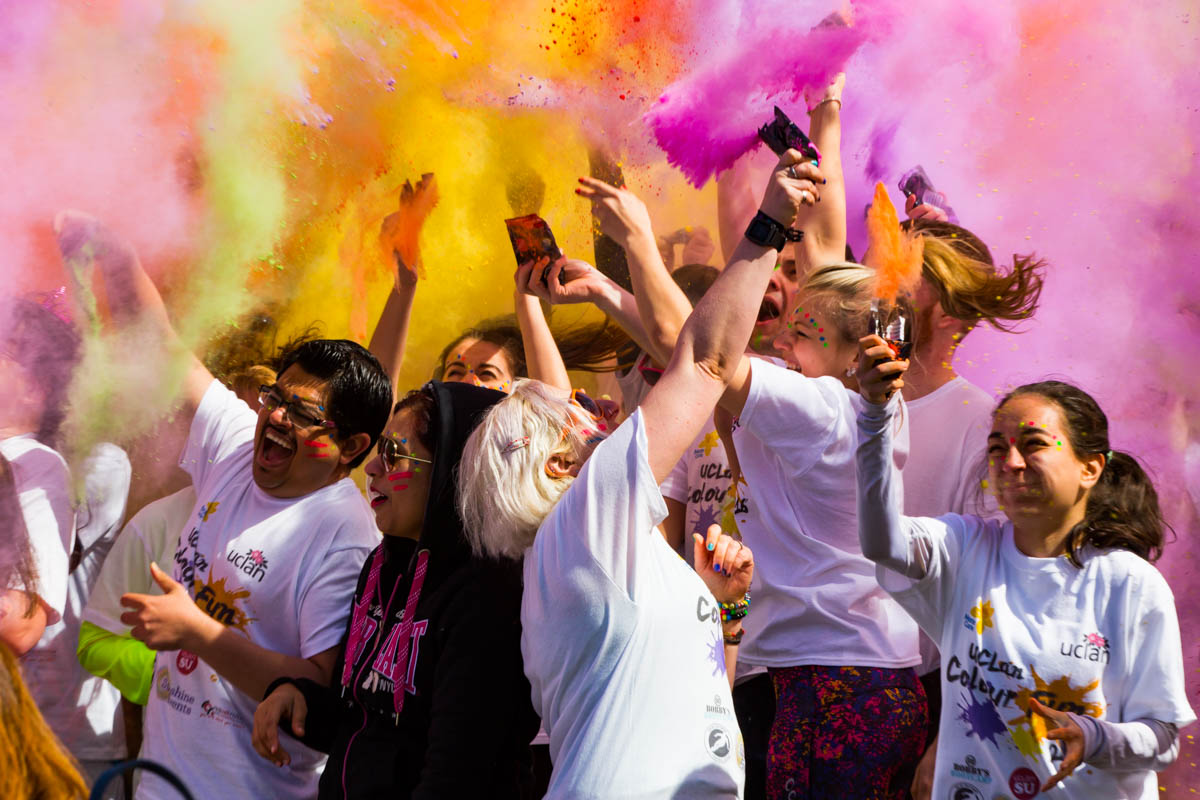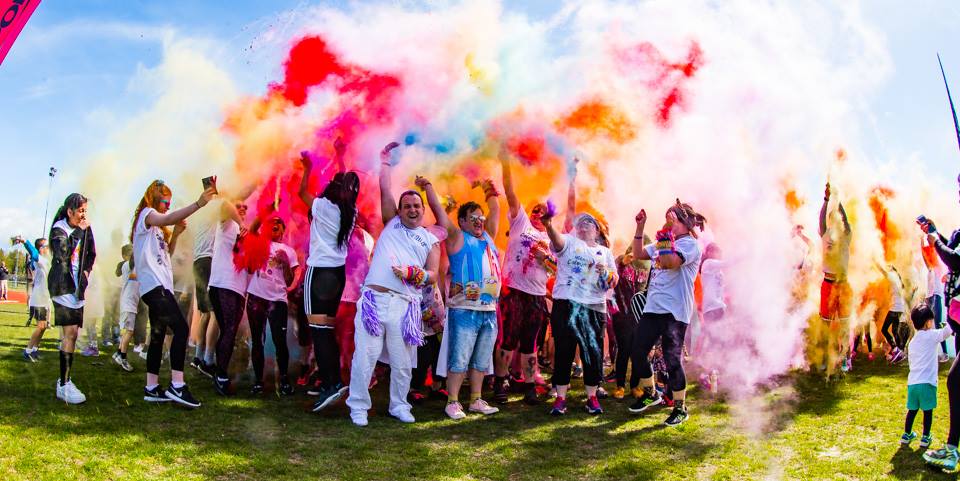 Map & Direction
UCLan Sports Arena
•
Tom Benson Way
Preston
,
Lancashire
,
United Kingdom
PR2 1SG
Get Directions