Race will take place rain or shine!
You must pick up your race packet in order to participate. It contains your race bib and timing chip; without these you cannot race. Your timing chip will be attached to your race bib. Wear your race bib pinned to the front of the outermost layer of clothes.
Parking lots across the street at Fountain of Grace and behind the YMCA at Daniel Pratt Elementary school will be open and free of charge.
The Centerpoint Half Marathon & 5K benefits Student Missions and Stella's Voice.
The registration fee for the Half Marathon is:
$40 by November 15
$55 by January 31
$65 by February 29
$75 until race day
The registration fee for the 5K is:
$20 by January 31
$25 until race day
The registration fee for the Kids Fun Run is:
$20 at all times
Registrations will be accepted via mail or online through active.com
Registrations are non-refundable
If you are under 18 years of age, you must have a parent or legal guardian register for you in order to participate.
You must be at least 12 years old on race day to participate in the Half Marathon.
Participants have four hours, based on clock time, to complete the Half Marathon course. You must be able to complete the Half Marathon in this time frame which means you will need to maintain a pace of approximately 18 minutes per mile.
Participants have 1 hour, based on clock time, to complete the 5K course. You must be able to complete the 5K in this time frame.
Jogging Strollers are welcome on the 5K course. If you are jogging with a stroller, please start at the back of the initial group in order to avoid traffic problems.
Due to insurance regulations these items are prohibited: unregistered runners, animals, smoking, unauthorized vehicles, bicycles, skateboards, roller blades, strollers, and other unauthorized wheeled devices. Any participant breaking one of these rules will be removed from the course, disqualified and will not receive any of the finisher amenities.
Registered participants in the Half Marathon and 5K will receive a short sleeved shirt in their race packets. Half marathoners will receive a technical shirt and 5Kers will receive a standard T-shirt. Children participating in the Kid's Fun Run will receive a standard short sleeved tee shirt.
Half Marathon finishers will receive a commemorative Centerpoint Half Marathon finisher's medal when they cross the finish line.
Smile! Race Volunteers will be taking photos on the course and at the finish line! A link to the photos will be included on the results page. Be sure and have your photo taken with friends and family.
Don't miss our wonderful Post-Race Party and Awards Ceremony in the YMCA.
Water and/or sports drink stations will be available at Mile 2, Mile 4, Mile 6, Mile 9, and Mile 11. (These are approximate locations)
The energy gel, Gu, will be available at Mile 6 and Mile 9
Portable toilets will be available at the start line and along the course.
There will be one water/sports drink station on the 5K course
A Medical Station is available at the Start/Finish line. Please write any pertinent medical information as well as race day emergency contact information on the back of your race number. Taking a few minutes to do this will make things much easier should there be a medical emergency!
Awards / Age Divisions
Age Divisions:
10 & under (5K)

11-14 (5K)

14 & under (HM*)

15-19

20-24

25-29

30-34

35-39

40-44

45-49

50-54

55-59

60-64

65-69

70+
     *(HM) Half Marathon
Registration:
Lynette Cupps: registration@centerpointhalf.com

Race Sponsorship Opportunities:
 sponsor@centerpointhalf.com

Race Weekend Volunteer Opportunities:
volunteer@centerpointhalf.com

General Inquires / Race Info / Feedback:
Candace Akerson, Race Director: info@centerpointhalf.com



Additionally, for inquires about Centerpoint Fellowship Church or any other inquires not addressed above, please contact the Centerpoint Office at (334) 356-3070.

Thanks you for your interest and participation in the Centerpoint Half Marathon and 5K!!!
Event details and schedule
Race Weekend 2018 Schedule
Friday, April 6
---
3:00 p.m. - 7:00 p.m.
Prattville YMCA - 972 McQueen Smith Rd. S, Prattville, AL 36066
Race Packet Pickup

Friday Registration:
Half Marathon - $75
5K - $25
Kid's Fun Run - $20

Saturday, April 7
---
5:30 a.m. - 6:30 a.m.
Packet Pickup at the Prattville YMCA
Race Day Registration:
Half Marathon - $75
5K - $25
Kids Fun Run - $20 (Registration for this event available until 8:30 a.m.)
6:00 a.m. - 6:45 a.m.
Bag Check is available for all half marathon Race Participants who want to leave their clothing or other items in a secure, checked area during the race. Bag check will remain open until 11:30 a.m. so be sure and stop by after you finish the race to retrieve your belongings.
6:45 a.m.
Runners gather at the start line for introductions and important announcements.
7:00 a.m.
Centerpoint Half Marathon benefiting Student Missions and Stella's Voice begins with a four hour time limit.
7:15 a.m.
Centerpoint Challenge 5K begins with a one hour time limit.
8:30 a.m.
5K Awards
9:30 a.m.
Kid's Fun Run (located at START line)
10:00 a.m.
Half Marathon Awards
Post Race Party with live entertainment begins following the 5K.
Get ACTIVE on the Go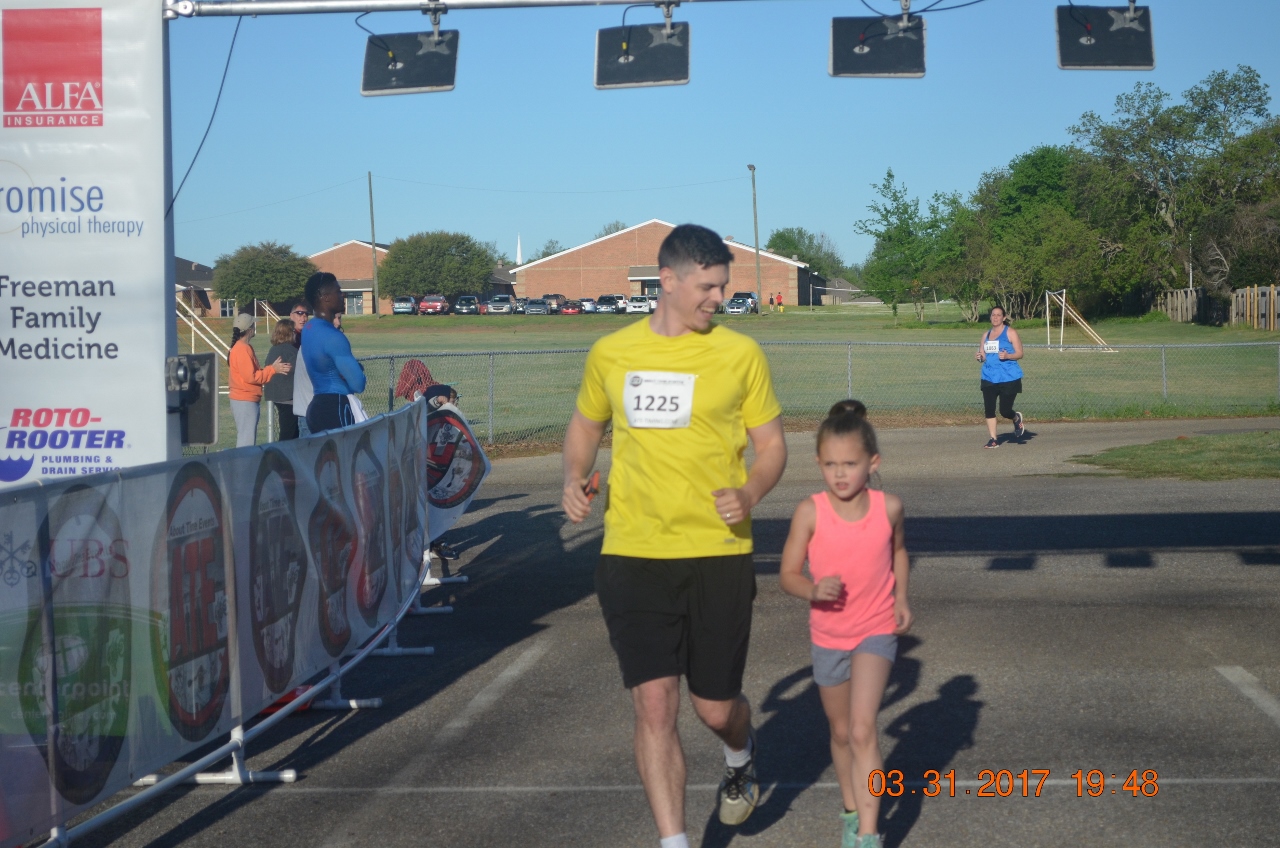 Map & Direction
Bradford Willis YMCA
•
972 McQueen Smith Rd. S
Prattville
,
AL
36066
Get Directions