ITC Monthly Club Race
FREE FOR ITC MEMBERS!
FREE KIDS TRIATHLON!

Join us for our monthly tri club races in one of the most scenic locations in the Illawarra!
We cater for all levels and abilities - First timers, Paralympians, former and future World Champions! All participants and ability levels welcome.
All events are conducted with sanctioning by Triathlon Australia.
For Adults and ages 12+ our standard club r aces are a non-drafting format during the bike portion unless otherwise directed, with staggered swim wave starts depending on expected finish time and experience level to maximise your enjoyment while competing (or smiling and completing!).
For Kids Triathlons (U12) a race briefing on the length of each swim / bike / run will be run through by our Race Director before the start of each Kids Triathlon. We encourage Parents & Responsible Adults to get involved with your little triathlete during their event, especially helping them going into the water for their swim if the need some assistance. We want a fun and supportive environment for our young athletes, and cheering on or giving a helping hand is greatly encouraged through their event to help them get to the finish if its needed.
We will have an race briefing by our Club Race Director before the start of each race with any extra details you need before starting.
Head over to www.itc.org.au for more info, check out our Facebook page here and follow us on Instagram @illawarratriclub for up to date info.
DON'T FORGET! REGISTRATIONS CLOSE 6PM THE EVENING PRIOR TO THE EVENT!
(we can take registrations on the day, but please pre-register to help out our volunteers at registration on race morning)
Event details and schedule
6:45am - Registration opens - all participants
7:45am - Registration closes (Kids triathlon)
7:50am - Race briefing (Kids triathlon)
8:00am - Kids triathlons start
8:45am - Registration closes (Short & Club distance triathlons)
9:00am - Race Start (Short triathlon, 12+ & Adults)
9:15am - Race Start (Club triathlon, 12+ & Adults)
11:00am - Post Race recovery & Club presentations
Kids Tri
We want to keep this fun and enjoyable for our little triathletes, with getting out and being active the goal of our Kids Tri's.
We will start with a "swim" where kids are encouraged to get in and get wet, have a splash togehter with their parent or supervisor there to help if they need any help in the water. All water activites will be under the supervision by water safety on hand.
We'll then head up the beach together, back up the hill and towel off before jumping on our bikes for a short ride at the top of the hill, doing multi-loops around some cones.
Athletes will then wheel their bikes back into transition, and run out and down the footpath for 50m before turning back and running into our finish area on the grass oval for approx. 300m total. Excessive celebrations are strongly encouraged!
Depending on the number of participants and range of ages we have on the day, the group will be split between younger and older participants.
12+ & Adults Race Distances:
Club distance: 400m swim / 13.2km bike / 4.4km run

Short Club distance: 200m swim / 6.6km bike / 2.2km run
The swim is a 1 or 2 lap open water ocean swim with water safety provided by Wollongong First Aid.
The ride consists of a 3 or 6 lap return course along Gloucester Blvd between Five Islands Secondary College and MM Beach. The road closed to general traffic by traffic management.
The run is a 1 or 2 lap course that takes place on the footpath overlooking beautiful MM Beach and the Illawarra's five islands off the coast.
ITC club races are open to athletes of all levels and abilities. On race day, if you don't feel like getting in the water, you will have the option to sit out the swim and race a duathlon instead. You can also race a shorter version of the race. Just chat to the timers on the day.
A short welcome and race briefing will be provided in the transition area prior to race start by our Race Director. Don't forget to hang around post race for a quick Club update, and possible prize give aways!
Parking is available in the car park of Five Islands Secondary College for all participants and spectators.
Port Kembla
3 Gloucester Blvd
Port Kembla
,
NSW
,
Australia
2505
Media
1 Photos and Videos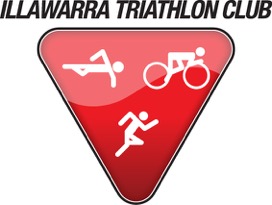 More events from this organizer