IRONMAN 70.3 Costa Rica announces the incorporation of the new distance 5i50 Costa Rica that arrives for the first time to Playas del Coco, Costa Rica making its debut on June 23, 2019. It is an event for all those who want to enter the sport of triathlon. The distance 5i50 is perfect for the athletes who are starting out; those triathletes who do not have as much time to prepare for the longer distances; or simply, athletes who want to savor the competition before making the big jump to IRONMAN 70.3. In short, the 5i50 brand, gives you the opportunity to participate and enjoy one of the best Olympic distance triathlons in the world. Complete with standards and safety of the highest quality. This is a dream come true for many. We want to offer the opportunity to anyone interested in the world of triathlon and who is passionate about the IRONMAN brand, to participate in 5i50 Costa Rica, live and enjoy a life changing experience!
IRONMAN 70.3 Costa Rica anuncia la incorporación de la nueva distancia "5i50 Costa Rica" que llega por primera vez a Playas del Coco, Costa Rica haciendo su debut el día 23 de Junio de 2019. Es un evento para todos aquellos que se quieren adentrar al mundo del triatlón. La distancia 5i50 es perfecta para los atletas que se están estrenando; aquellos que entrenan triatlón pero no tienen tanto tiempo para preparar distancias más largas; o simplemente, atletas que quieran saborear la competencia antes de dar el gran salto al 70.3. En definitiva, 5i50, marca perteneciente a la WTC, te brinda la oportunidad de participar y disfrutar de uno de los mejores triatlones de distancia olímpica a nivel mundial, cubierto por estándares y seguridad de la mejor calidad. "Un sueño hecho realidad para muchos. Queremos ofrecer la oportunidad a todo aquel interesado en el mundo del triatlón y apasionados de la marca IRONMAN, de participar en 5i50 Costa Rica, vivir y disfrutar de una experiencia que te cambia la vida!
Course description:
Swim
1 lap swim in the crystal clear waters of the Pacific, between corals and fish of thousand colors, where the sea devours the mountain lies one of the most pristine swim courses on the circuit. Spectators will witness the entire striking course from the beautiful Playa del Coco, with its incredible bay surrounded by sailboats and fishing boats.
Natación
Nada por las cristalinas aguas del Pacífico, entre corales y peces de mil colores, donde el mar y la montaña se juntan para dar uno de los cursos de natación más espectaculares del circuito. Los espectadores serán testigos del sorprendente curso desde la hermosa Playa del Coco, con su increíble bahía rodeada de veleros y botes de pesca. 1 vuelta.
Bike
Entering the foliage cover of the jungle on a bike will motivate athletes to perform their best on the fast yet challenging bike course. Athletes will likely encounter sights of vivacious monkeys and iguanas along this striking course which passes through the Cost Rica countryside with spectacular mountain views.  One lap course.
 
Ciclismo
Rodar por la frondosa y desafiante jungla de Costa Rica es uno de los principales motivos por los que los triatletas deciden participar en esta carrera. Es un recorrido rápido que exigirá lo mejor de tí pero que te recompensará con hermosas vistas y fauna variada. Espera encontrar monos e iguanas que te acompañaran a lo largo de los 90 km. 1 vuelta.
Run
Running beside the sea along the boardwalk, in the "Paseo del Amor" (Love Walk), might not be the best expression for the athletes, but rather to maintain focus and know for sure that the experience is real, and not an ecological postcard. This will be one of the friendliest tours for spectators; at just a few steps we will observe our athletes at the different points of the circuit, enjoying a refreshing drink in a nice café in Playas del Coco.  Two lap course.
 Atletismo
Correr junto al mar a lo largo del paseo marítimo, "Paseo del Amor", es la culminación perfecta para un circuito lleno de vegetación y naturaleza salvaje. Este es uno de los cursos más entretenidos para los espectadores ya que podrán observar en todo momento a atletas corriendo por las calles de Playa del Coco mientras disfrutan de una bebida en las distintas cafeterías. Curso de 2 vueltas.
Event details and schedule
Click here to view Event Schedule in more detail.
Viernes, 21 de Junio 2019 / Friday, June 22, 2019
Start       End           Event                                                    
9:00 AM   6:00 PM     Registro de Atletas                                
9:00 AM   6:00 PM     Athlete Check-in PACIFICO
9:00 AM   6:00 PM     Expo - kölbi IRONMAN 70.3 Costa Rica    
9:00 AM   6:00 PM     Expo - kölbi IRONMAN 70.3 Costa Rica    
9:00 AM   6:00 PM     Tienda Oficial IRONMAN                          
9:00 AM   6:00 PM     Official IRONMAN Store                          
9:00 AM   6:00 PM     Información General del Evento              
9:00 AM   6:00 PM     Event Info Booth                                  
9:00 AM   6:00 PM     Servicio Mecánico                                  
9:00 AM   6:00 PM     Bike Tech                                              
11:00 AM                   Charla Técnica (Español)                        
11:00 AM                   Athlete Briefing (Spanish)                      
1:00 PM                     Charla Técnica (Inglés)                          
1:00 PM                     Athlete Briefing (English)                      
3:00 PM                     Charla Técnica (Español)                        
3:00 PM                     Athlete Briefing (Spanish)                      
 Sábado, 22 de Junio 2019 / Saturday, June 22, 2019
Start       End               Event                                                                          
9:00AM   6:00 PM         Registro de Atletas                                                        
9:00 AM   6:00 PM         Athlete Check-in                                                            
9:00 AM   6:00 PM         Expo - kölbi IRONMAN 70.3 Costa Rica                            
9:00 AM   6:00 PM         Expo - kölbi IRONMAN 70.3 Costa Rica                            
9:00 AM   6:00 PM         Tienda Oficial IRONMAN                                                
9:00 AM   6:00 PM         Official IRONMAN Store                                                  
9:00 AM   6:00 PM         Información General del Evento                                      
9:00 AM   6:00 PM         Event Info Booth                                                          
9:00 AM   6:00 PM         Servicio Mecánico                                                          
9:00 AM   6:00 PM         Bike Tech                                                                    
11:00 AM                      Charla Técnica (Español)                                              
11:00 AM                      Athlete Briefing (Spanish)                                              
12:00 PM 6:30 PM         Check-in Obligatorio de Bicicletas para todos los Atletas  
12:00 PM 6:30 PM         Mandatory Bike Check-in for all Athletes                          
12:00 PM                      Charla Técnica (Español)                                              
12:00 PM                      Athlete Briefing (Spanish)                                            
1:00 PM                        Charla Técnica (Español)                                              
1:00 PM                        Athlete Briefing (Spanish)                                            
2:00 PM                        Conferencia de Prensa                                                                                                                                             
2:00 PM                        Press Conference
3:00 PM                        Charla Técnica (Español)                                              
3:00 PM                         Athlete Briefing (Spanish)                                            
4:00 PM                         Charla Técnica (Inglés)                                                  
4:00 PM                         Athlete Briefing (English)                                              
 Domingo, 23 de Junio 2019 / Sunday, June 24, 2019
Start         End           Event                                                                    
4:30 AM   6:15 AM     Apertura de Transición / Marcación de Atletas                                            
4:30 AM   6:15 AM     Transition Area Open / Body Marking                        
5:00 AM   4:00 PM     Información General del Evento / Objetos perdidos                                    
5:00 AM   4:00 PM     Event Info Booth / Lost and Found                            
6:15 AM                     Inicio de la carrera IRONMAN 70.3                              
6:15 AM                     Race Start IRONMAN 70.3                                          
8.00 AM                     Inicio de la carrera 5150                                            
8.00 AM                     Race Start 5150                                                          
10:00 AM   4:30 PM   Carpa de Alimentación Post-Carrera para Atletas            
10:00 AM   4:30 PM   Athlete Post-Race Food                                                
12:45 PM   4:30 PM   Recuperar Bicicleta e Implementos de Zona de Transición
12:45 PM   4:30 PM   Bike and Gear Recovery Transition Area                          
5:00 PM     6:00 PM   Ceremonia de Premiación                                              
5:00 PM     6:00 PM   Award Ceremony                                                          
6:00 PM                      Asignación de Cupos al Campeonato Mundial IRONMAN 70.3 y "Roll-down" 
6:00 PM                      IRONMAN 70.3 World Championship Slot Allocation and Roll down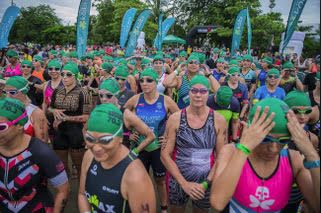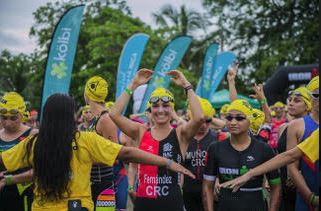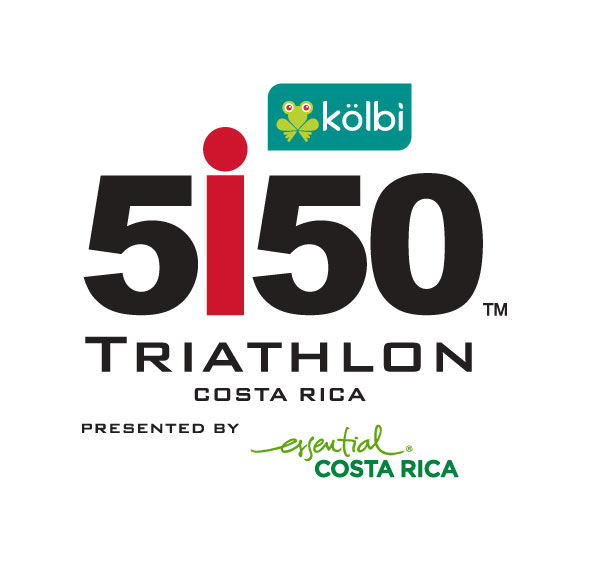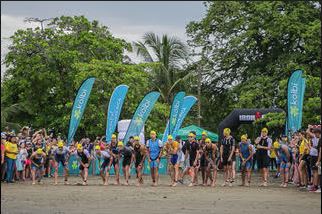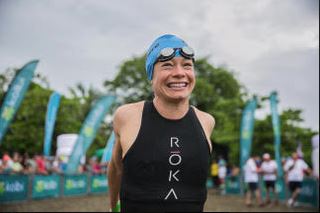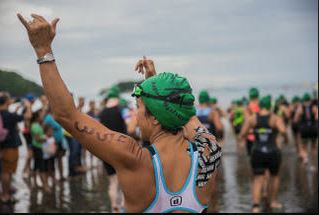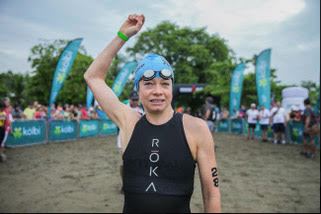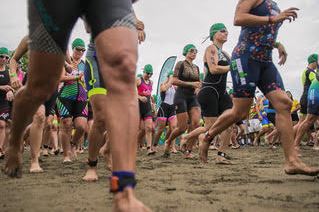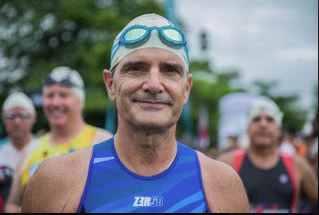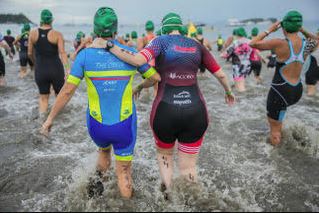 Map & Direction
Playa del Coco, Guanacaste
•
151 Coco
Playa del Coco
,
Guanacaste
,
Costa Rica
50503
Get Directions