The Pisgah 36 is a single-sport Adventure Race. It starts at midnight Fri/Sat and runs until noon Sunday. There will be six separate stages, each starting and finishing at Lower Cove Creek Campground - Pisgah National Forest, North Carolina. Each stage will have it's own unique format and will each take 4-6 hours to complete. There will be nothing at the checkpoints other than pre-existing landmarks. Every team must carry a reliable digital camera to photograph the landmarks as proof of being there. More information can be found at www.pisgahproductions.com

There are two options for sign-up: Solo and Two person RELAY teams.
There will be no amenities provided other than water from a well and compost toilets at the start/finish. Bring everything you may need, (shelter, food, water, firewood, beverages, etc.)
Event details and schedule
CAMPING IS INCLUDED!
Schedule of Events:
Campground open: Friday 2PM
Registration and sign-in open: Friday 5-11:30PM
Racer meeting: Friday 11:45PM
Race start: Saturday 12:00AM
Race cutoff: Sunday 12:00PM
Campground closed: Monday 2PM
Required Gear:
1. Compass or GPS
2. Pisgah map
3. Knife
4. Lighter
5. Emergency blanket
6. Front light ( helmet or handlebar )
7. Rear light
8. first aid kit
9. water filter or iodine
10. RELIABLE digital camera (You will prove you were at the Check Point's (CP) by taking photos. No photo proof, no CP)
11. winter tights
12. mid/heavy fleece upper
13. rain jacket
14. helmet
15. 50* or colder rated sleeping bag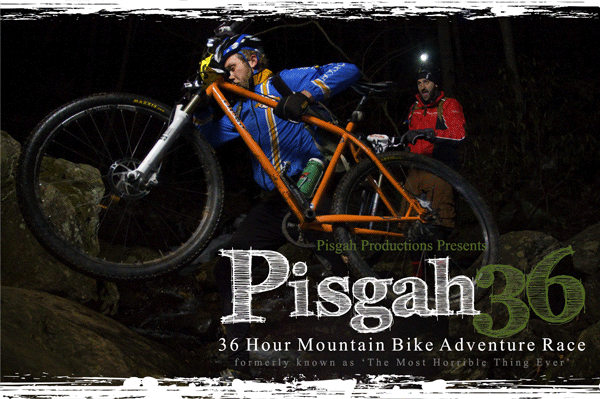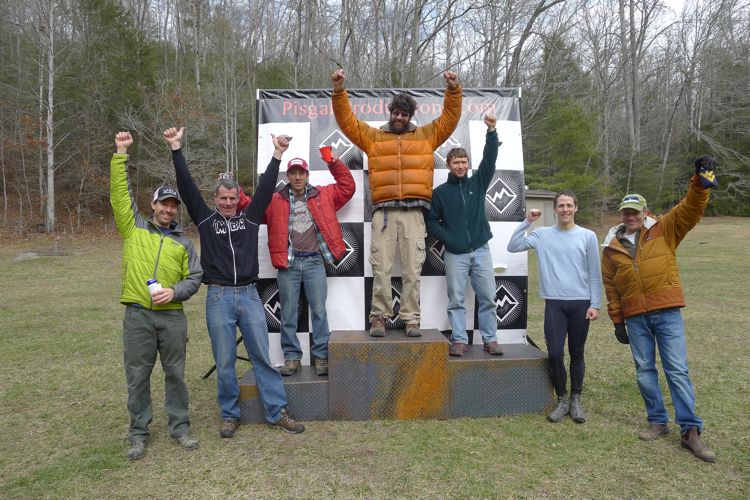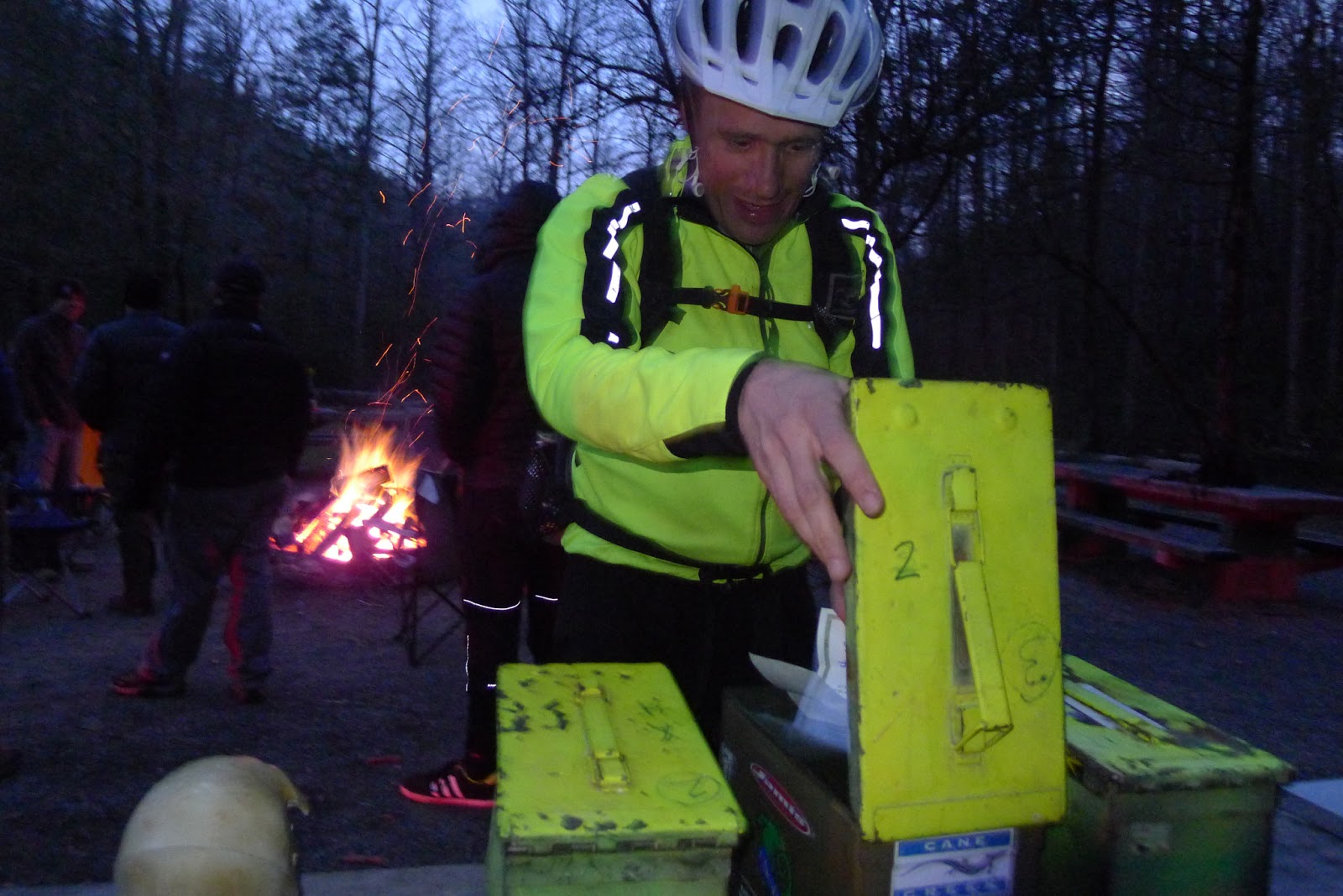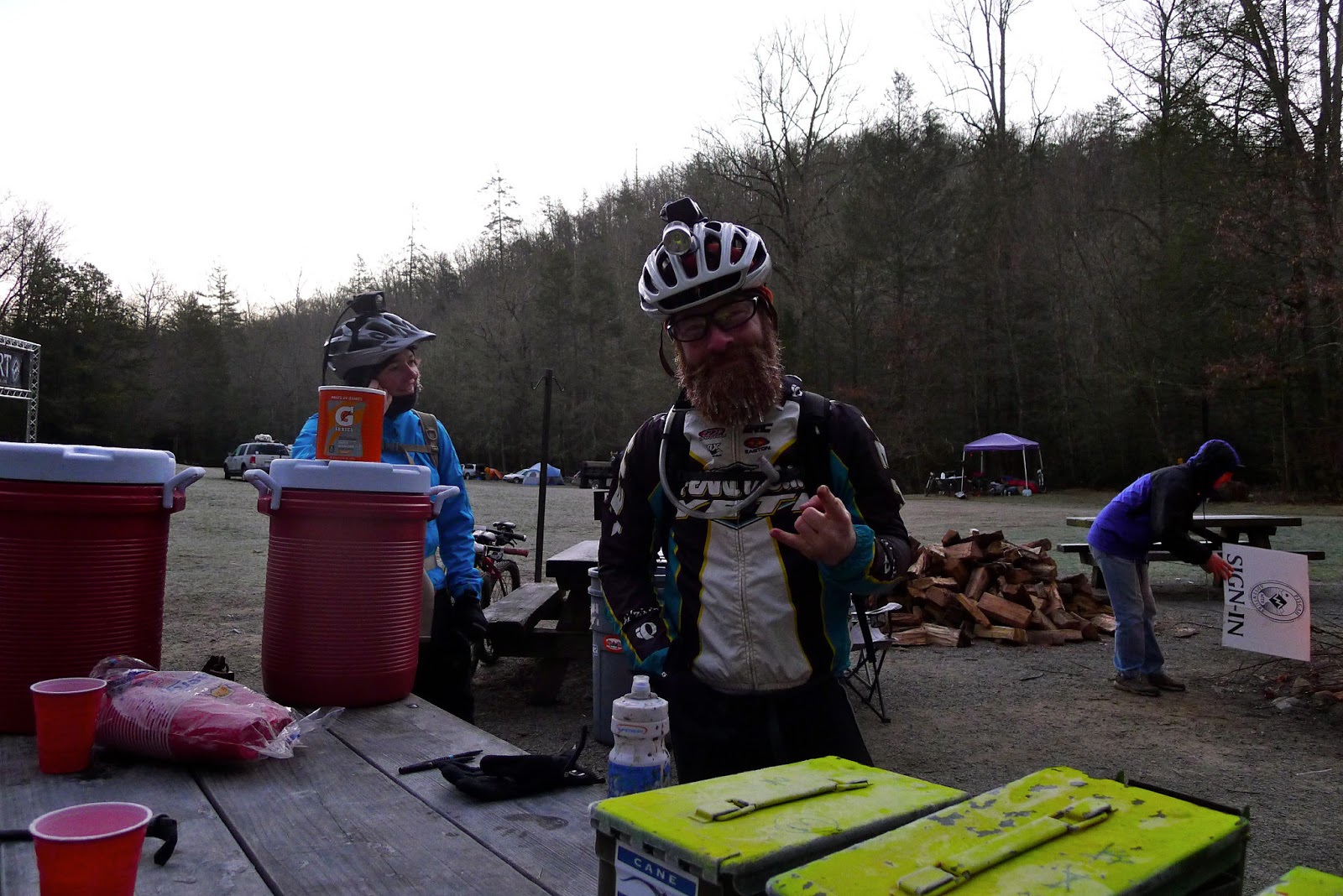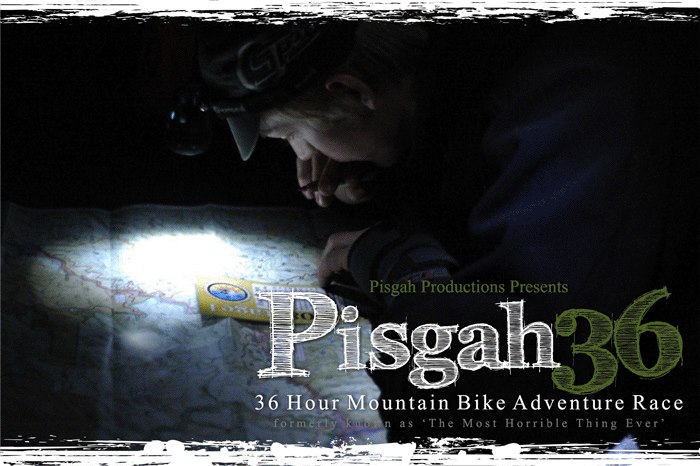 Map & Direction
Pisgah Forest, NC
•
Cove Creek Campground
Pisgah Forest
,
NC
28768
Get Directions