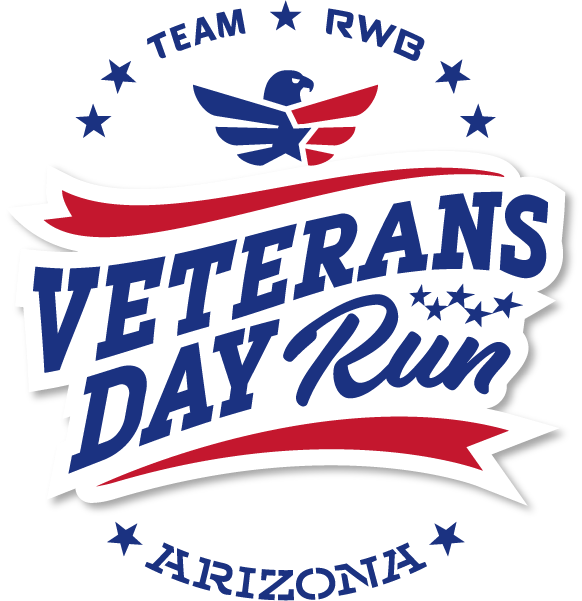 November 12, 2023
AZ Veterans Day Half - 10K - 5K - 1M
Peoria Sports Complex • 16101 N 83rd Ave

Peoria

,

AZ

85382
Organized by StartLine Sports LLC
Join Team RWB Phoenix and StartLine Racing as we host
the 11th Annual AZ Veterans Day Run
on Sunday, November 12, 2023 at the Peoria Sports Complex - our new
home for 2023!
This year will feature a Half Marathon, 10K, 5K and 1M distances.
Whether you are a competitive runner, a casual runner looking to run your first event, or just looking for a fun, family activity on a beautiful Saturday morning, all ages and ability levels are welcome!
A Portion of the proceeds will go directly to Team Red, White and Blue.
Team RWB's mission is to enrich the lives of America's veterans by connecting them to their community through physical and social activity.
Event details and schedule
2023 - Celebrating and Honoring the U.S. Navy. 
Starting in 2021 the AZ Veterans Day Run will honor and recognize each branch of the U.S. Military over the next 5 years. This year we will be honoring the U.S. Navy.
The United States Navy (USN) is the maritime service branch of the United States Armed Forces and one of the eight uniformed services of the United States. It is the largest and most powerful navy in the world, with the estimated tonnage of its active battle fleet alone exceeding the next 13 navies combined, including 11 allies or partner nations of the United States as of 2015. It has the highest combined battle fleet tonnage and the world's largest aircraft carrier fleet, with eleven in service, two new carriers under construction, and five other carriers planned. With 336,978 personnel on active duty and 101,583 in the Ready Reserve, the United States Navy is the third largest of the United States military service branches in terms of personnel. It has 290 deployable combat vessels and more than 2,623 operational aircraft as of June 2019.
The United States Navy traces its origins to the Continental Navy, which was established during the American Revolutionary War and was effectively disbanded as a separate entity shortly thereafter. After suffering significant loss of goods and personnel at the hands of the Barbary pirates from Algiers, the United States Congress passed the Naval Act of 1794 for the construction of six heavy frigates, the first ships of the Navy. The United States Navy played a major role in the American Civil War by blockading the Confederacy and seizing control of its rivers. It played the central role in the World War II defeat of Imperial Japan. The United States Navy emerged from World War II as the most powerful navy in the world. The modern United States Navy maintains a sizable global presence, deploying in strength in such areas as the Western Pacific, the Mediterranean, and the Indian Ocean. It is a blue-water navy with the ability to project force onto the littoral regions of the world, engage in forward deployments during peacetime and rapidly respond to regional crises, making it a frequent actor in American foreign and military policy.
The United States Navy is part of the Department of the Navy, alongside the United States Marine Corps, which is its coequal sister service. The Department of the Navy is headed by the civilian secretary of the Navy. The Department of the Navy is itself a military department of the Department of Defense, which is headed by the secretary of defense. The chief of naval operations (CNO) is the most senior Navy officer serving in the Department of the Navy.
Mail-in and Virtual Run Registration 
To register by mail please complete and return our Mail-in Registration Form! Please make checks payable to StartLine Racing.
Can't make it to this year's event but still want to participate? This year will feature a AZ Veterans Day Run Virtual Race. A virtual race is a race that can be ran at any location. You can walk, use the treadmill, run outside or participate in another race. You can run your race at your pace wherever you like. All virtual race participants will receive a custom event finisher's medal and custom event dri-fit tech t-shirt. Please note that all items will not be shipped until after the completion of the event on November 12th. Prior to the event all virtual participants will receive an email with instructions on how to submit your time.
Virtual Registrations are restricted to US addresses only. If you reside outside of the US and wish to participate please contact StartLine Racing at info@startlineracing.com
What You Get! 
Custom Event Medal for all participants. This year we will be honoring the U.S. Navy.

Custom Event Dri-Fit Tech T-Shirt for all participants. Option to select 'NO SHIRT' option at checkout and receive $5 off your registration.

Age Group Awards for Top Three in all Age Groups for the 10K and 5K only (Race Day Participants only). Our age groups are the following:

8 & Under, 9 & 10, 11-13, 14-17, 18-24, 25-29, 30-34, 35-39, 40-44, 45-49, 50-54, 55-59, 60-64, 65-69, 70-74, 75 & Over
Pre- and Post-Race "Runner's Brunch" (granola bars, fruit, water, Gatorade, etc)

Chip Timed with Real Time Results and Photos on our Website or Mobile App (on Apple and Google)

Owned and operated by StartLine Racing
Course Maps 
Water and Gatorade will be located at the following locations:
Half Marathon: Miles .95, 2.05, 3.11, 4.75, 6.55 (turnaround), 8.35, 10.05, 11.05, and 12.15

10K - Miles .95, 2.05, 3.11 (turnaround), 4.2, and 5.3

5K - Mile .95 and 2.15
GU Gels will be available for half marathon runners at miles 4.75 and 8.35
Restrooms will be located at:
Half Marathon - Miles 1.55, 5.1, 8, and 11.5

PLEASE NOTE: The restrooms at mile 1.55 and 11.5 will be located off the course in Rio Vista Park (next to the running path/trail and playground structure).

10K- Miles 1.55 and 4.96

PLEASE NOTE: The restrooms at mile 1.55 and 4.65 will be located off the course in Rio Vista Park (next to the running path/trail and playground structure).

 
Race Day Information 
Race Day Registration will be available beginning at 6:30am.
Cost on race day: Half - $90, 10K - $60, 5K - $50, 1 Mile - $35
We accept cash, check or charge on race day.
Stroller and wheelchair friendly event. Strollers and wheelchairs MUST start at the back of the pack.
Leashed, pet friendly event
Due to the common start/finish line, there is no bag check for this event.
This event will take place rain or shine. There are no refunds or transfers due to weather.
Packet Pick-Up Opportunities 
Saturday, November 11, 2023 from 2:00 - 5:00pm at Road Runner Sports - N. Phoenix (map)
Road Runner Sports is located at 7077 E Mayo Blvd, Phoenix, AZ 85054
You can also pickup your packet starting at 6:30am on race day.
Event schedule 
 

November 11 2:00 PM - Packet Pick-Up at Road Runner Sports in N. Phoenix 2-5pm

 

November 12 6:30 AM - Race day packet pickup and registration opens

 

November 12 7:15 AM - Color Guard

 

November 12 7:30 AM - Half Marathon Begins

 

November 12 7:45 AM - 10K Begins

 

November 12 8:00 AM - 5K Begins

 

November 12 8:15 AM - 1 Mile Begins

 

November 12 9:30 AM - Awards Ceremony (approx.)
Peoria Sports Complex
16101 N 83rd Ave
Peoria
,
AZ
85382
Media
5 Photos and Videos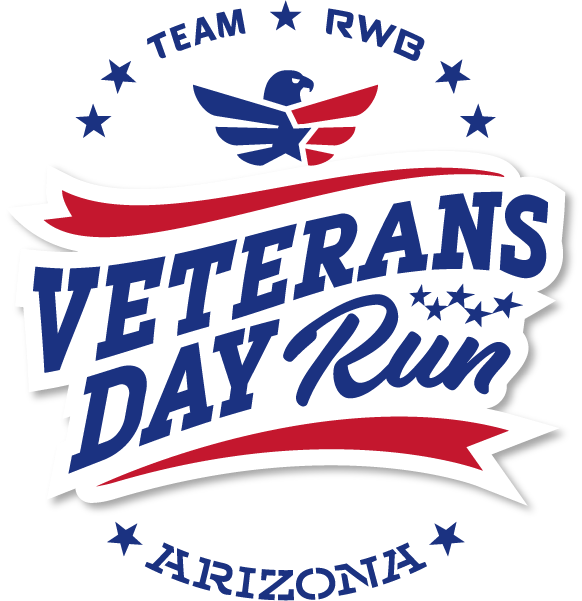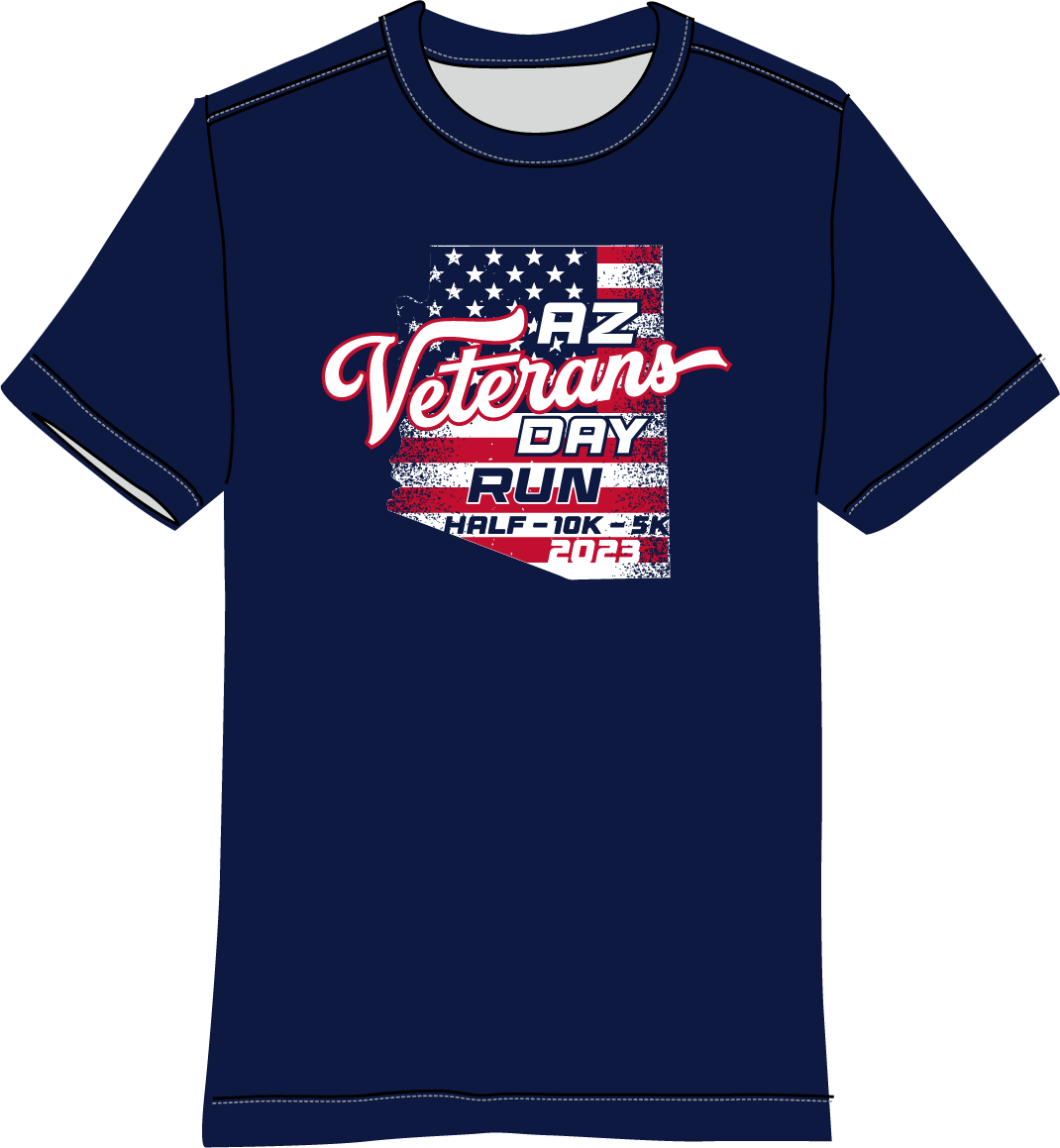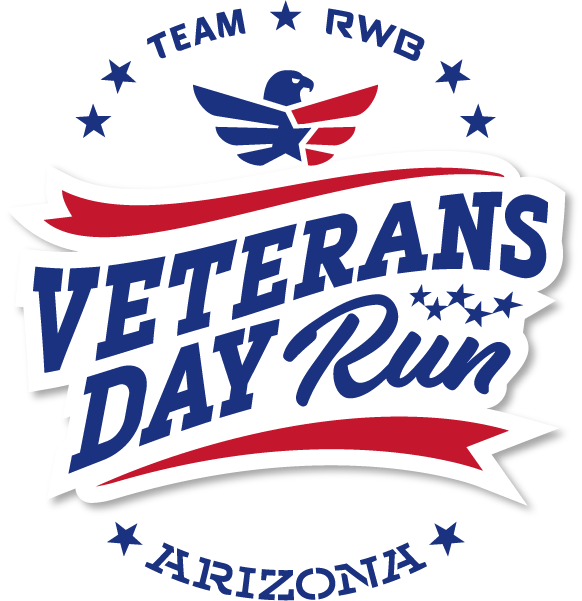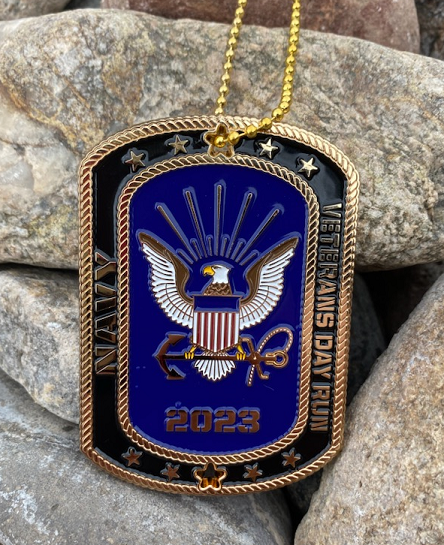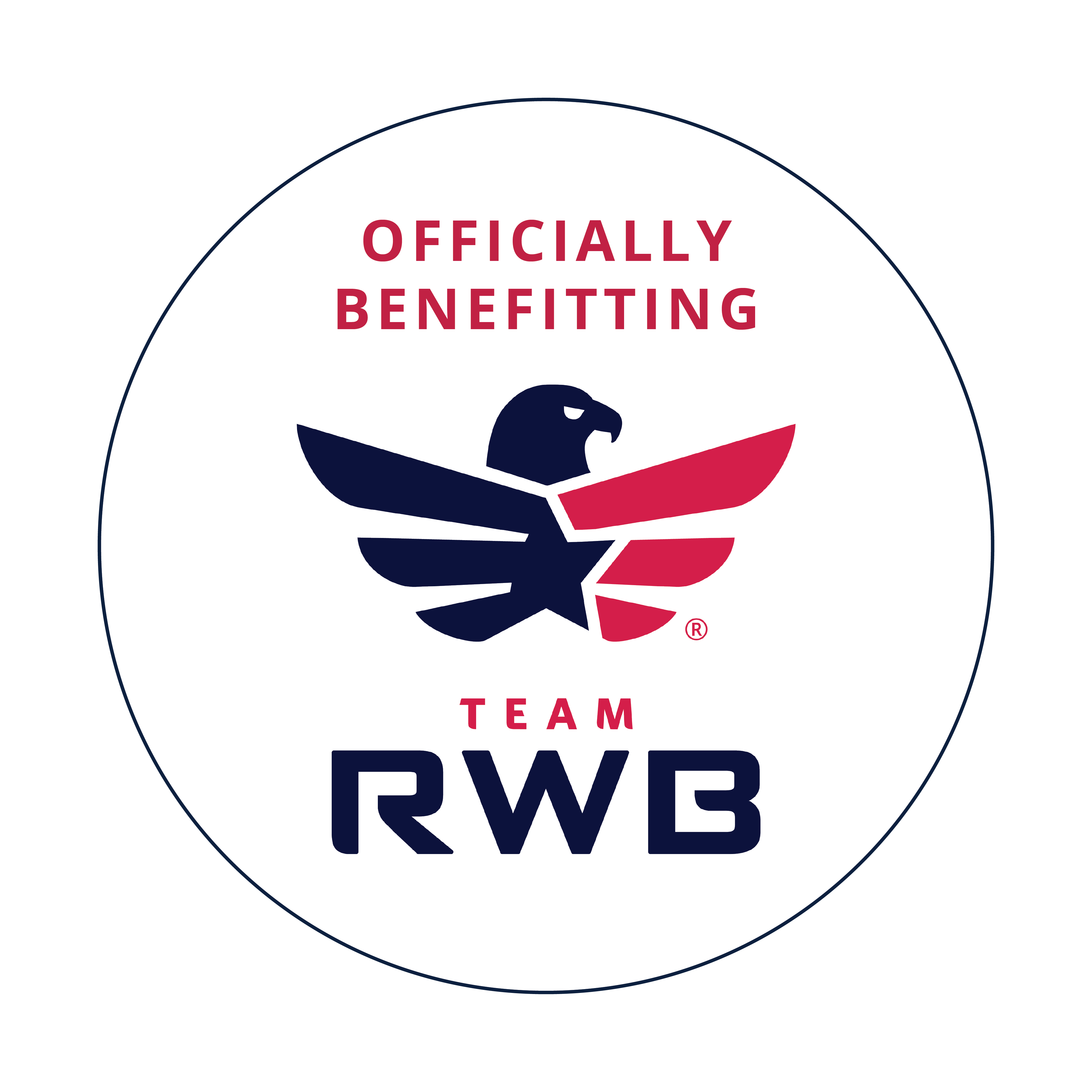 More events from this organizer