Join us Saturday June 1, 2019, in Palm Harbor for this PEACE AND PRIDE 5K walk run at 9 a.m. and our 1K Peace walk inside Pop Stansell immediately after the 5K at 9:59 a.m. The event takes place across the street in downtown Palm Harbor inside Pop Stansell Park on Florida Avenue located directly on the Gulf of Mexico. Once we have completed the events we hope that you will make your way down to downtown Palm Harbor and enjoy all any of the wonderful breweries or eateries available in this quaint downtown district.
 A white technical event shirt will be issued to each participant and you are welcome to take it to the tye dye zone and our teens from finish lines for scholarships will help you create a masterpiece. This is not mandatory of course but it certainly is a ton of fun and adds to the colorful day that goes hand-in-hand with your awesome finishers DREAM medal. 
Everyone with a finishers medal from the 5K or anyone who choses to decorate one of our peace poles can choose to carry it around as we do the Peace walk.  Each of you are invited to take your peace pole home to put in your garden or you can leave them in the park and we will use them at future events to inspire runners through the year with your message of hopes, dreams and kindness. We just ask that all messages are completely positive with nothing controversial.
Each 5K registration includes the DREAM fnisher's medal and event shirt. Check in is race day only and opens at 8:15 a.m. An email will go out to all registrants on race week with check in, arrival and parking instructions.
This event is open to all ages and abilities and celebrates great summer running in Florida. We hope you will join us.
The event benefits local teens through the 501c3 Finish Lines For Scholarships. Please thank a teenage on event day. The futue is bright with their service toward others and your participation encourages them as they are completing their education and making decisions that will lead to a healthy lifestyle.
Event details and schedule
This June 1, 2019, celebrates all those who have hearts free of hatred.
The run is electronically timed  But in order to maintain are less competitive group of participants we do not offer age group or top finisher awards. However everyone will go home with the awesome DREAM finishers medal. 
 On race day at the check in zone there will be a station where you can decorate a Peace Pole that can go home with you to place in your yard or garden. You will also be invited to the tye dye zone where you are free to color your white technical event shirt along with the help of our teens from finish lines for scholarships 501c3.
The peace poles were inspired by Lori Gilbert Kaye of California who created all of the amazing finisher's metals that Xanadu Race Managment has become known for. Lori Kaye was our hero for serving our runners and walkers who both live here and travel from arount the world to stay fit and healthy. Lori was a hero to all of us and she was filled with nothing but genuine love Lori sacrificed her life in April of 2019 as she used herself as a human shield to save the life of her rabbi during a hate crime at her synagogue in California. As Lori was experiencing death she would have been immediately offering forgiveness. Lori had dreams of brining the peace poles that are popular in California (most specifically in San Diego) to the race community as each of you bring so much positive to the lives of those who witness your weekend feat to complete a 5K
Our June 1st DREAM PEACE AND PRIDE run walk begins as Suzanne walks each of you out as a group to the Pinellas Trail in a north out and back 5K with our start and finish on the PinellasTrail at Florida Avenue.  Grab a bottle of water then walk back to Pop Stansell Park. The Trail is entirely paved so the 5K is stroller friendly and we encourage you to make it a family outing.
Feel free to pack a cooler as there are some nice shelters out at the park and everything is within walking distance to Palm Harbor's very popular downtown district. Race management will provide peace Poles for adults and youth to make very colorful or write any positive message. At 9:59 a.m. we will do a peace walk as soon as the 5K run walk is completed and we will stick each of your decorated poles in the ground or you are welcome to take them with you to place in your own garden in memory of the love each of us carry in our heart. The legacy of every heroic act will always be remembered with each peace pole.
The 5K run is electronically timed and results can be found on race day in order of finish. Though all runners will get the AWESOME "Dream" finisher's medals, we do not give awards in an effort to limit attracting a competive crowd. Each participate has 59 minutes to complete the 5K distance. Overall results will be posted on race day at www.727CanRace.com 
For questions please call 727-CAN-RACE (727-226-7223) or email Suzanne at XanaduRaceManagement@gmail.com
Get ACTIVE on the Go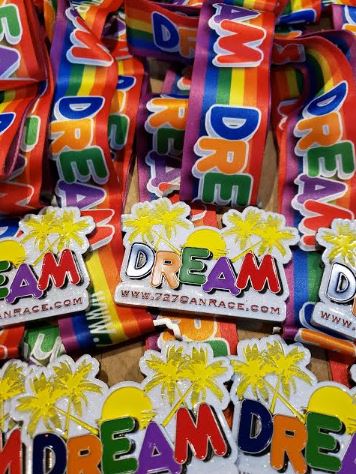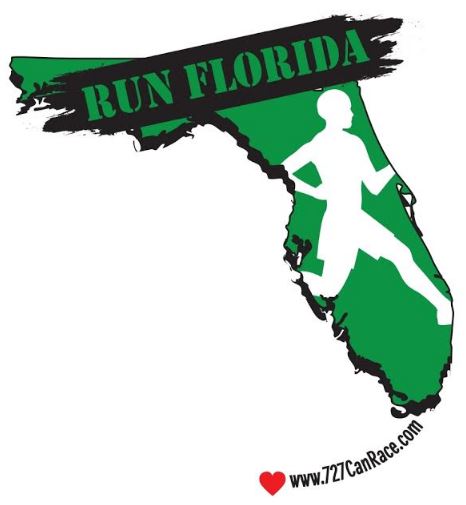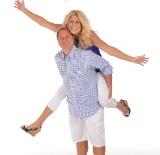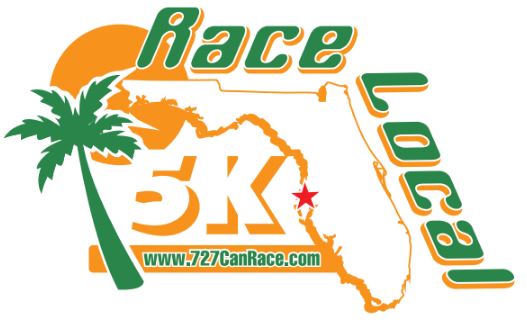 Map & Direction
Pop Stansell Park Downtown Palm Harbor
•
797 Florida Avenue
Palm Harbor
,
FL
34683
Get Directions