ABOUT THE EVENT
This event is a family-oriented run/walk in conjunction with the Oshkosh Sawdust Days festival in Menominee Park, Oshkosh, Wis. from June 30 to July 4, 2015. Like us Facebook at Oshkosh Sawdust Days 5K Run/Walk, Follow on Twitter or Instagram: @SawdustDay5k; post photos with #Sawdust3!
FREQUENTLY ASKED QUESTIONS
What are the age groups?
15 & under
16-19
20-29
30-39
40-49
50-59
60-69
70+
What are the awards for adults & kids?
ADULTS
>>Overall male and female winners receive a $100 gift certificate from Run Away Shoes.
>>Medals awarded to top three in each adult age division.
NOTE: Cash prizes cannot be awarded to school-age athletes for high schools and colleges due to amateur status.
KIDS
Overall, boy and girl, winners in each kids race (1/2-mile and 1/3-mile) receives a 1-day carnival rides pass for the Oshkosh Sawdust days midway.
>>All kids will receive ribbons for participation. There are no medals or trophies for second- and third-place finishers in the kids races.
BEST PERFORMANCES:
Male: Kal Knight, 15:53
Female: Katie Wondra Time 18:51
Medals will be awarded to 1st- through 3rd-place finishers in 10-year age group increments
Where and when can you pickup race packet's?
Packet pick-up: Early-entrants may pick-up their packets from 6 P.M. to 8 P.M. July 1, 2016. Packets will be available at a tent located at the intersection of Hazel Street and Parkway Avenue in Menominee Park. The tent is located near the entrance at Parkway and Hazel.
Walk-in registrations and packet pickups are also available the day of the race but may not receive a t-shirt. Arrive early.
What is the last day I can register online and still guarantee a shirt?
June 20, 2016
Earlybird sign-up rates end June 15.
If I register online do I still need to sign and mail in a waiver request?
No. If you signup and pay online and agree to the waiver, you do not need to mail in a waiver. Participants registering on race-day will sign a waiver at the time of registration.
DIRECTIONS
Directions to Menominee Park, Oshkosh, Wis.:
>>From US 41 north: Exit Jackson Street, turn left on Murdock St. and right on Hasel Street. Stop at Hasel Street and Parkway Avenue.
>>From US 41 south: Exit 9th Avenue, turn right and then go left on S. Main Street and right on Ceape St. Go to Bowen Street and turn left, and then turn right on Parkway Avenue. Continue to Hasel Street.
GOOGLE MAPS
Event details and schedule
OSHKOSH SAWDUST DAYS 5K
Saturday, July 2, 2016
Registration on raceday until 7:45 a.m. for the 5K and kids races.
ORDER OF EVENTS
7-8 a.m.: Pre-registration (day of event)
NATIONAL ANTHEM
8 a.m.: 1/2-mile kids run (Age 9-12)
8:15 a.m.: 1/3-mile kids run (8 & Under)
8:45 a.m.: 5-kilometer run/walk
Get ACTIVE on the Go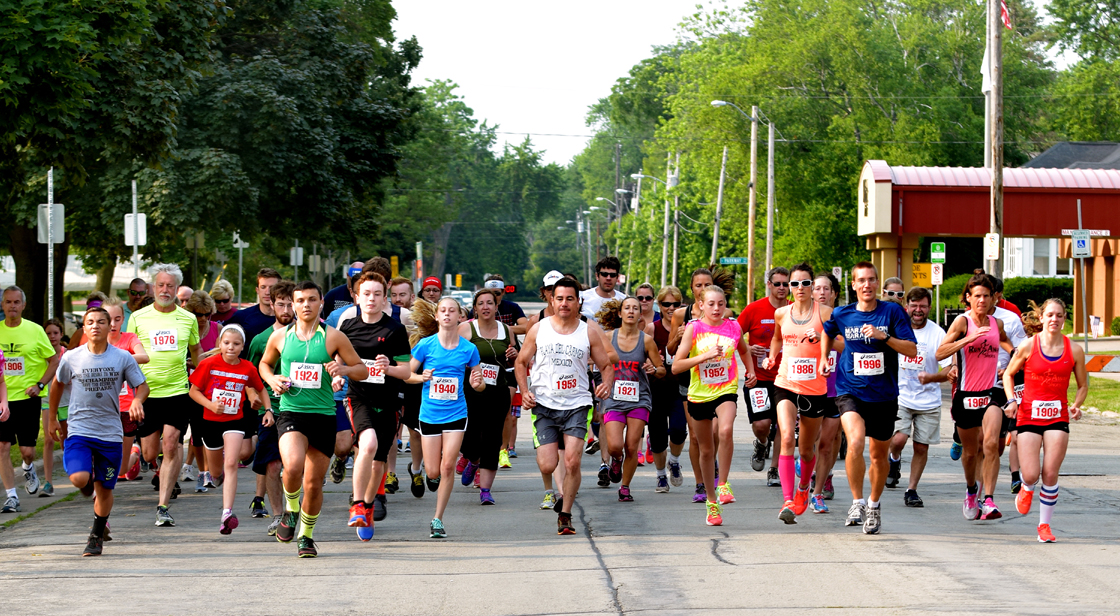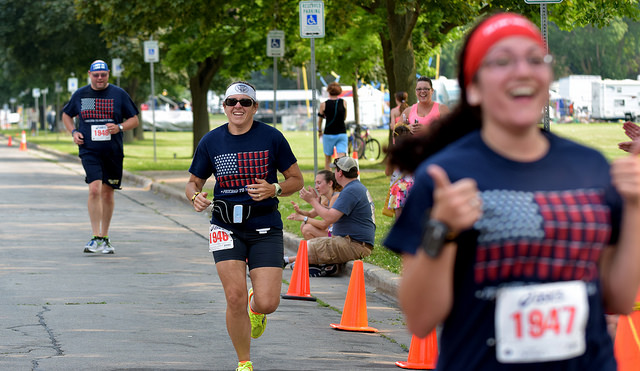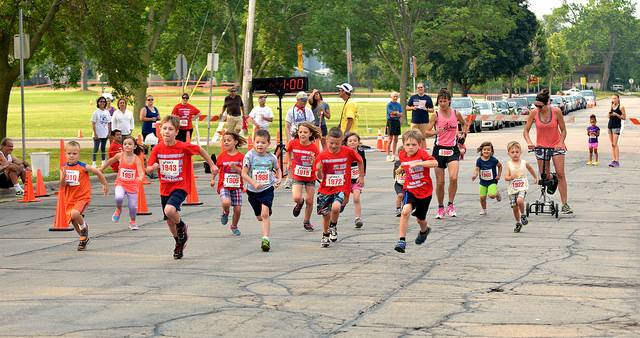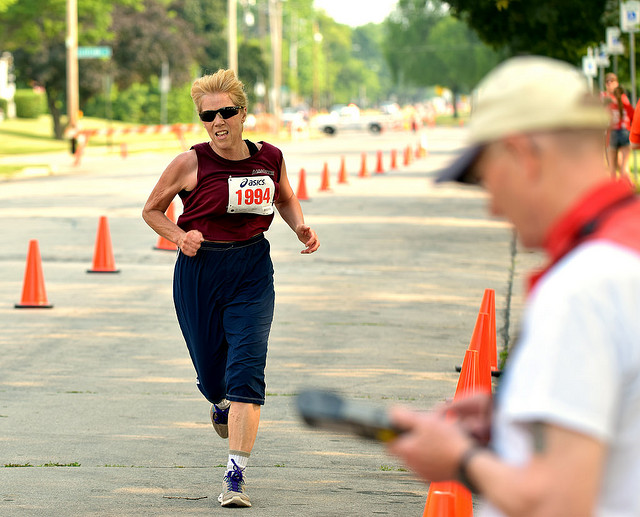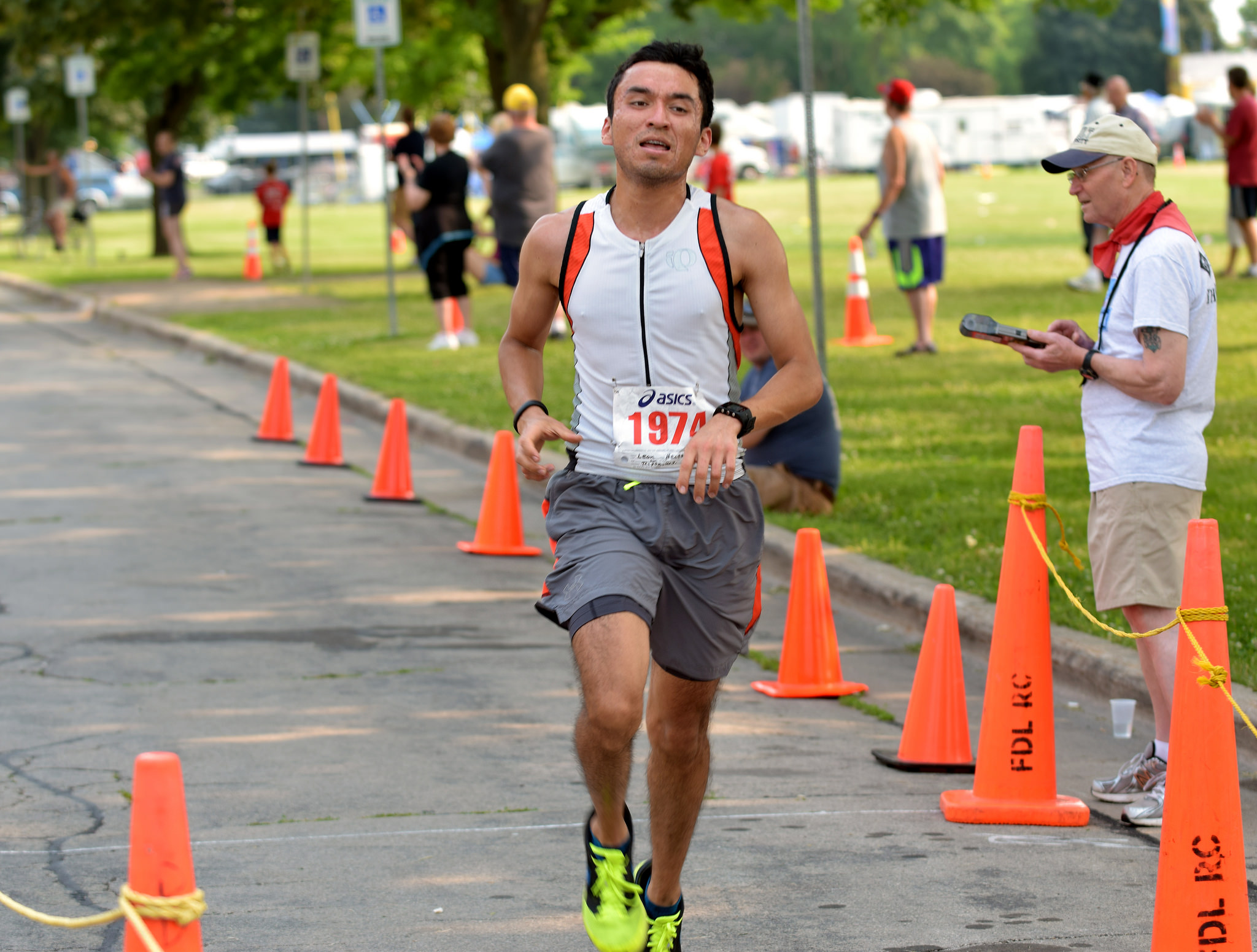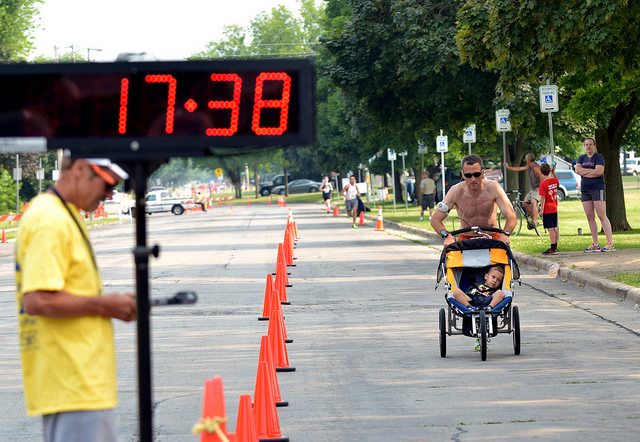 Map & Direction
Oshkosh, Wisconsin
•
1200 E. Parkway Avenue
Oshkosh
,
WI
54901
Get Directions