Help us to launch our beautiful new holiday home for families with Leukaemia by supporting our NEW KGF cycling challenge, to take place on 23rd/24th September 2017-a fully supported Nottingham to Skegness ride with some really special differences, including:
Two way stage ride; there AND back!
Timed sprint and KOM/QOM sections for prizes
Ride with the Pros! Track cycling National Champions in each wave riding at your pace
Family Camping and BBQ in Skegness on Saturday, and breakfast in the morning included before Stage Two
Family and kids ride so the whole team can get involved
Fully supported with team cars and feedstations
Team options, and discounts for group entries
Visit the KGF caravan and see the work we do for families
We hope you and all your cycling buddies will want to join us, along with your families and friends, for what will be an amazing couple of days, and a fun, family-friendly challenge.
Event details and schedule
FRIDAY
Drop off your tent, and collect your race number from Langdale Lightweights between 10 am and 10pm, your individual luggage will be transported for you to the campsite
SATURDAY
Sign on at Langdales between 7 am and 9am to join your wave.
***waves start from 8:30am, so be in plenty of time to roll out at your allocated time!***
Ride to Skegness along with pro cycling National Champions, stopping at our well-stocked feedstations, and supported by the Langdale team cars!
Give it your best at our KOM/QOM segment to be in with a chance of the KGF title and jersey!
Arrive in Skegness for refreshments and a shower at the campsite. Meet up with the family if they are joining you, or set up your tent on our KGF pitch
BBQ and presentations will commence when all our riders have arrived, and the mobile bar will be open!
Sleep well!
SUNDAY
8am Cooked breakfast provided to fuel your second day of riding, a more leisurely route back to Nottingham, leaving when you are ready to go.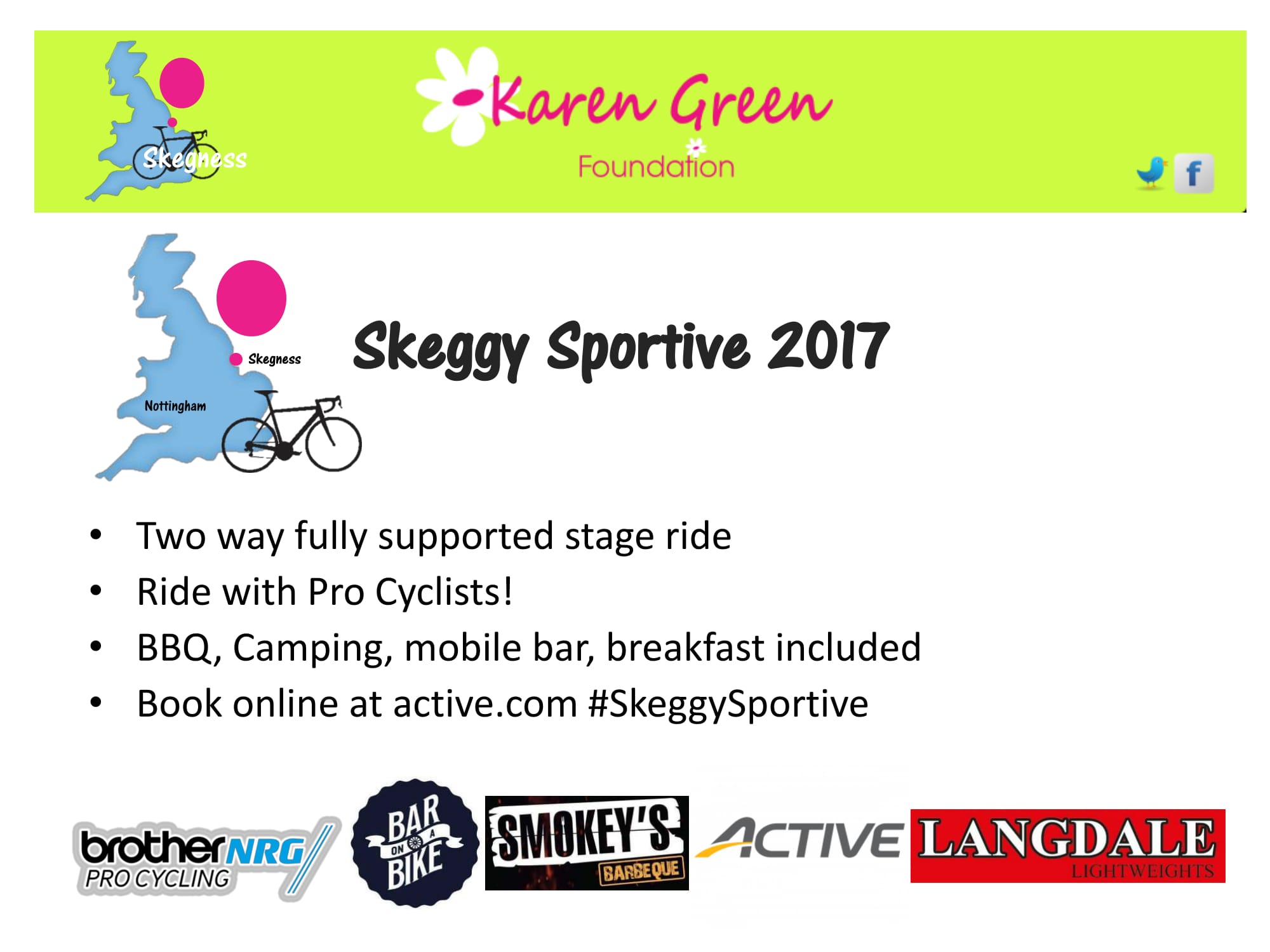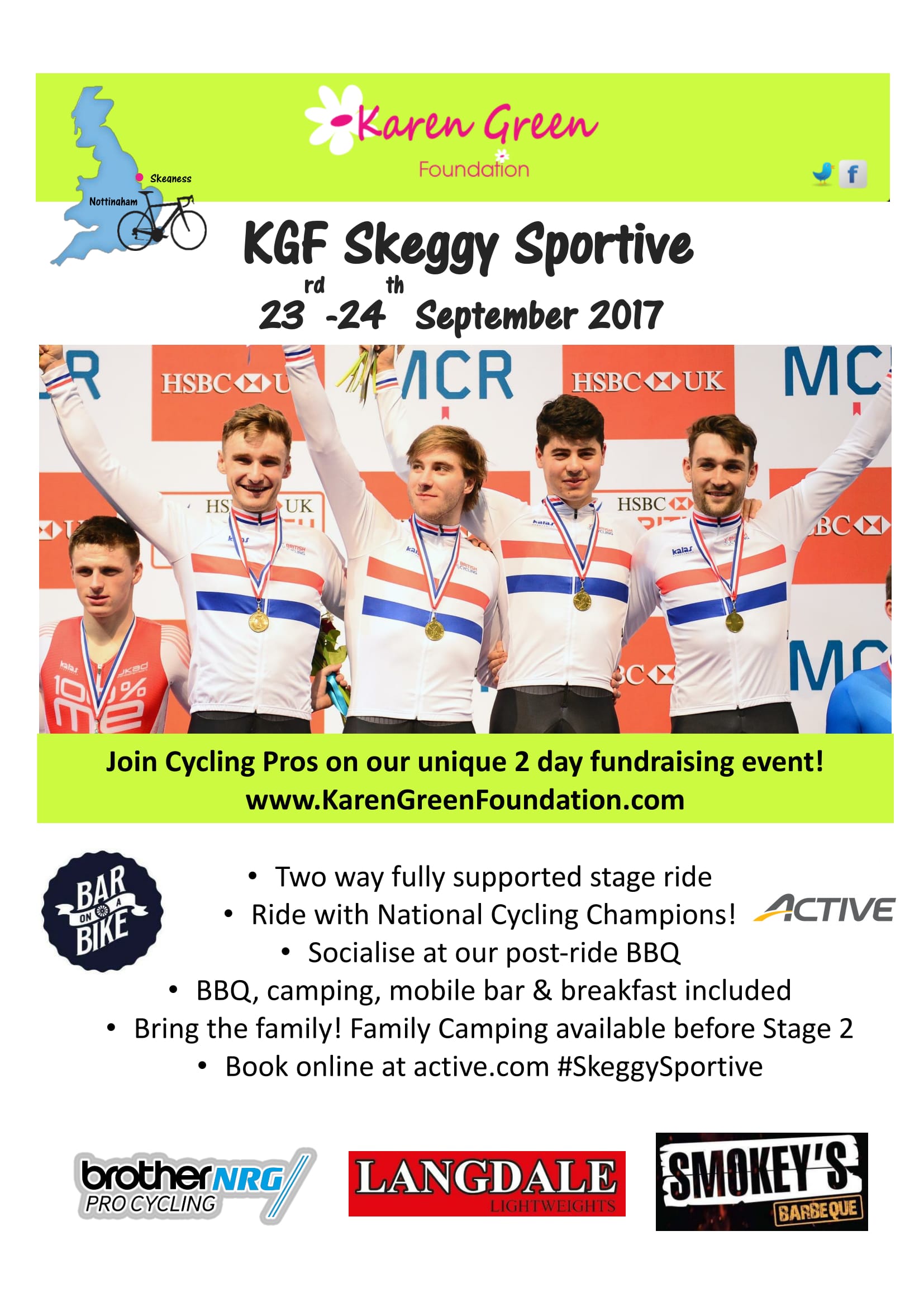 Map & Direction
Langdales
•
455-457 Westdale Lane Mapperley
Nottingham
,
Nottinghamshire
,
United Kingdom
NG3 6DH
Get Directions