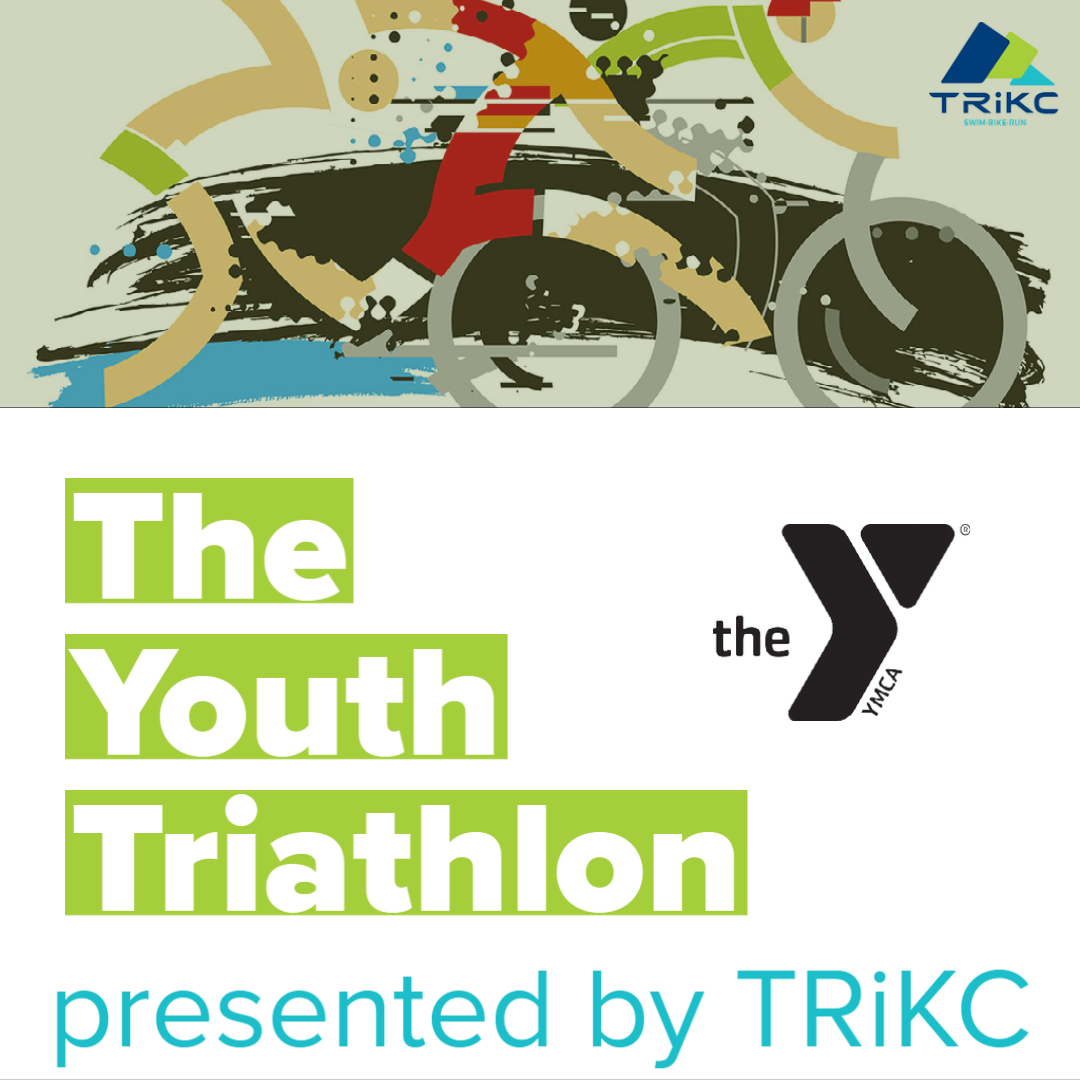 July 25, 2021
The Youth Triathlon presented by TRiKC @ the YMCA
North Kansas City YMCA • 1999 Iron Street

North Kansas City

,

MO

64116
Organized by TRiKC
The Youth Triathlon presented by TRiKC @ the YMCA is an event for ages 1 to 14! Triathlon happens here!
The Youth Triathlon provides a fun and healthy opportunity to help children stay active this summer. By combining swimming, biking and running in one sport, participants benefit from a well-rounded fitness activity while enhancing their endurance and strength, all while having fun. For over a quarter of a century TRiKC have been inspiring new generations to be fit, strong, and fast triathletes. Please join us this year for more pulse-pounding action!
USA Triathlon previously designated TRiKC triathlons as part of its Grand Prix Youth Series and has recognized this triathlon as one of the best USAT sanctioned events. The TRiKC Triathlons were selected to be in the Series based on strict criteria that included sanctioning compliance, safety, quality and athlete support.
This youth triathlon is open to children ages 1 to 14. The triathlon starts at 7:00am. The transition area will be open at 6:00am. Triathletes should plan to arrive before 6:30am. You must register before July 12 to be guaranteed a t-shirt.
More information is available at our youth triathlon web page.
Distances / Age Divisions: Tots Course (Ages 1-6): Swim: wade in the water (swim); Bike: .3-mile bike; Run: .2-mile run. Sprint Course (Ages 8 and under): Swim: 50 yards; Bike: 2.2 km; Run: .7 km. Intermediate Course (Ages 9-10): Swim: 100 yards; Bike: 4.5 km; Run: 1.4 km. Long Course (Ages 11-14): Swim: 200 yards; Bike: 8.3 km; Run: 2 km.
Just Tri It: This non-competitive division provides an opportunity for everyone to have the chance to participate in a triathlon. The non-competitive division will start toward the end of the Sprint distance group. This group is not eligible for competitive awards. Approved swim aids are allowed. The distance is 50 yard swim, 2.2km bike, .7km run.
Tri for Tots: We welcome all kids 6 and under to our Tri for Tots™ Triathlon Division. Now everyone can get into the action with a walk thru the water swim, an approximate .3 mile bike, and .2 mile run. This will be a non-competitive event with relaxed rules. Floats, water wings, tricycles, training wheels, and parents on the course for this portion of the event are all legal!
YMCA Member Discount: If you are a current member of the YMCA of the Greater Kansas City, you are entitled to a 20% discount per child off the "individual entry" fee for the North Kansas City YMCA Youth Triathlon! Contact your YMCA for the discount code.
Register the Entire Family: Families who enter three or more siblings in the Individual Division receive an entry fee discount of 10% per participant. Each family member must be registered individually. To obtain the discount, use the code TRIFAM21 at checkout.
The Couse: Youth triathletes in the Long, Intermediate, and Sprint divisions will swim in the indoor pool at the North Kansas City YMCA. The swim in lanes serpentine style. Lifeguards will be on the pool deck. The bike course will be closed to vehicular traffic and will be on the streets north of the YMCA. The run will go around the YMCA building. Both the bike and run courses are flat. The Tots will wade through the water in pool area swim, will bike in the parking lot, and will do short version of the run course. The course is flat and fast.
Awards : Long course boys (11-12); 1st, 2nd, 3rd; Long course girls (11-12) 1st. 2nd, 3rd; Long course boys (13-14) 1st, 2nd, 3rd; Long course girls (13-14) 1st. 2nd, 3rd; Intermediate course boys: 1st, 2nd, 3rd; Intermediate course girls: 1st. 2nd, 3rd; Sprint course boys: 1st, 2nd, 3rd; Sprint course girls: 1st, 2nd, 3rd. NOTE: You must register before July 13 to be guaranteed a t-shirt.
General Triathlon Information & TRiKC Discount: The premier triathlon resource in the Kansas City area is www.TRiKC.org . Check it out for the latest multisport news. If you have a current registered TRiKC family membership or Youth membership with TRiKC, you receive a $5.00 discount per child off the "individual entry" fee for the North Kansas City YMCA Youth Triathlon! Visit the TRiKC web page for the discount code.
USA Triathlon (Important): This event is sanctioned by USA Triathlon. All youth participants must have USAT license to participate. The license must be purchased in advance of the race. Visit USAtriathlon.com to purchase a youth membership online.
For Safety's Sake: Approved bike helmets are required. The USAT rules require helmets that meet the US national standard for bicycle helmet safety. All helmets must meet or exceed the CPSC standard. The CPSC approval sticker is required to be in the helmet. Radio/stereo headsets are not permitted. Any parent assisting a child will result in disqualification. Due to hot and humid conditions that may exist during this time of year, drink plenty of water before and during the race.
Training Tips: Work out with your friends or parents. - Watch out for cars or other obstacles when riding your bike. Remember to always wear your helmet. - Don't go too hard too fast. Save your energy. - Don't train hard every day. - Warm up those cold muscles. - Practice your transitions. You should practice your transitions from swim to bike and bike to run. - Train with a smile. Most importantly you should have fun. Race hard, try your best and have a great time! Everyone who finishes is a winner!!!
USA Triathlon Rules: The rules for the sport of triathlon can be found on the USA Triathlon web page.
Youth Triathlon Team Training: SBR Elite Training and Racing is a triathlon youth development program for junior triathletes ages 8 through 16. Team members are trained by USA Triathlon coaches that are committed to building champions in the sport of triathlon. For more information regarding the program, visit http://www.sbrelite.com.
Event details and schedule
Get Ready to Race! The Youth Triathlon will be held on Sunday, July 25, starting at 7:00am.
Orientation and Packet Pickup: Participants should all view the pre-race orientation video before the race. Participants will be sent an email regarding the date and times for packet pick up.
Parking: Parking is available in the south parking lot at the YMCA for those who arrive before 6:30am. You can access the north parking lot from Iron Street. If you park in the YMCA parking lot, you will not be able to leave the area until the triathlon has been completed by all participants. There is also parking on Armour Road. Do not park on Iron Street, 18th Avenue, or Jasper Street.
No Refunds: There are NO refunds or transfers of entries.
North Kansas City YMCA
1999 Iron Street
North Kansas City
,
MO
64116
Media
12 Photos and Videos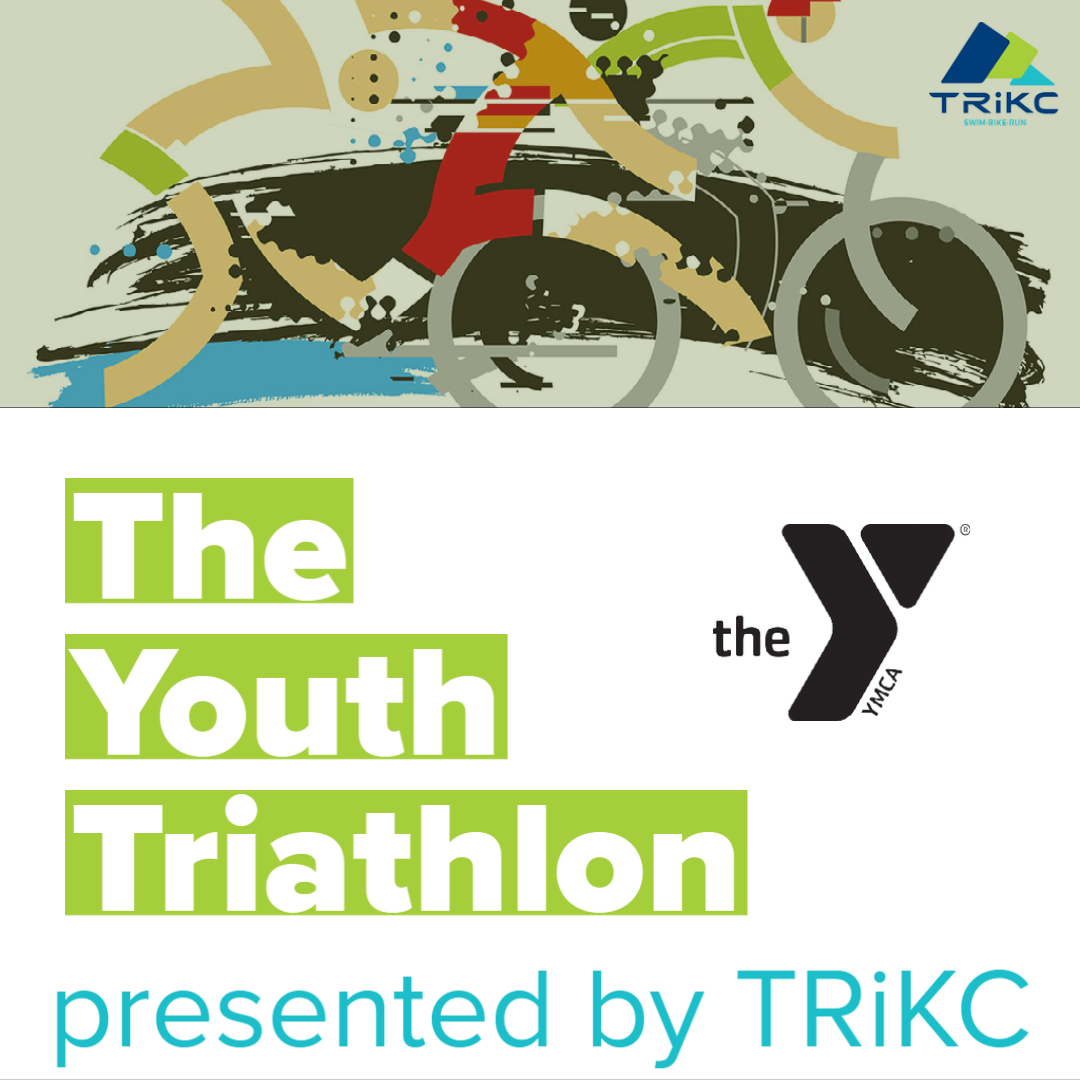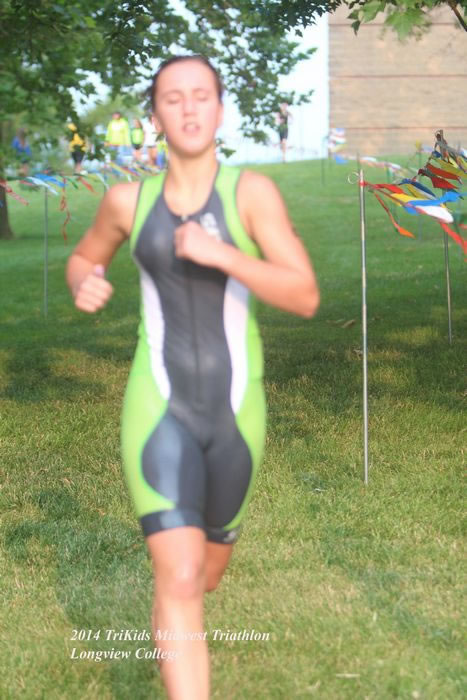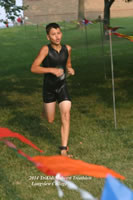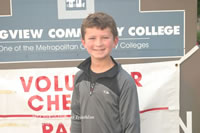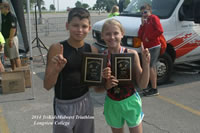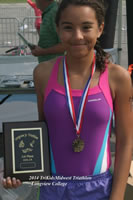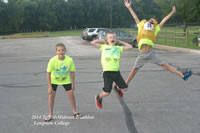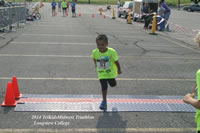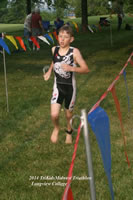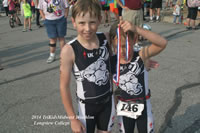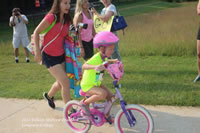 More events from this organizer