**UPDATE!
The deadline to register and receive a t-shirt in your choice of size is Thursday, October 26 at 12:00 noon. Registration will remain open until Nov. 4. Those registering after 12 noon on October 26 will likely still receive a shirt but size or availability is not guaranteed.

3rd Annual Event! - Run Delaware's Most Scenic Certified Half-Marathon!

SUNDAY, NOVEMBER 5, 2017
Come out and join us on Delaware's NEWEST USATF Certified Half-Marathon Course along the fully-paved Michael N. Castle C&D Canal Trail. This event starts and finishes at the Biddle Point trail head; strategically located only a short drive from Baltimore, Philadelphia, Wilmington, and Southeastern Pennsylvania. The trail head is a modern facility with restrooms, picnic tables, and indescribable views of the historic C&D Canal. All runner parking will be across the street at the Gunning-Bedford Middle School, and free shuttle buses and bag check will be provided.

You'll begin the first 6 miles of your run on a flat and fast course that runs only a few feet from the river before quickly climbing from the canal base and passing through Summit North Marina. There, you will pass through a modern marina and restaurant before proceeding about 1/2 mile to the turn-around point. A quick downhill descent and you are back on the flat portion of the trail for what is guaranteed to be a P.R. Finish! All participants will be professionally chip-timed using the RaceResult Timing System by Blue Cheetah Sports Timing, LLC.

Along the route, you will pass by historic bridges, working tugs and freighters from all around the world, an abundance of wildlife, and the sheer beauty of this man-made miracle.
Each half-marathon finisher will earn a 3.5" CUSTOM FINISHER'S MEDAL, a technical-blend commemorative t shirt, and other great swag from our sponsors. Food and light refreshments will be provided at the start and finish, and ample water stops will be provided along the course for your comfort. In addition to the Start/Finish areas, portable restrooms are also located just prior to the half-way point turn-around.

*All finishers will receive a medal. Those wishing to purchase an additional medal for a friend or family member can do so during the registration process by selecting "Additional Medal - $15".

All net proceeds go to benefit the National PTSD Foundation; an IRS certified 501c3 public charity non-profit organization that serves to raise awareness and assist America's first responders and first responder families suffering from post-traumatic stress disorder.
For any questions regarding this race, please contact Andrea at Blue Cheetah Sports. Her email is andrea@bluecheetahtiming.com
Event details and schedule
RACE DETAILS:
When: SUNDAY, November 5th, 2017
Time: 0800 HRS Start (8 AM)
Where: Michael N. Castle C&D Canal Trail – Biddle Point Trail Head
Google Maps Link: https://goo.gl/maps/Wrcsy
Packet Pick-up:
Participants are STRONGLY encouraged to utilize the pre-race packet pick-up option on Thursday evening. Race day pick-up is very busy, and the race must start promptly at 8AM due to road closures, permitting, police/EMS resources, etc.
OPTION #1 – Thursday, November 2, 2017 4:30pm-7:30pm – STRONGLY RECOMMENDED
NEW BALANCE RUNNING STORE – CHRISTIANA, DE (11.7 MILES FROM THE RACE LOCATION)
Center Pointe Plaza
1271 Churchmans Rd.
Newark, DE 19713
or, Onsite, the morning of the race
OFF-SITE PARKING AND SHUTTLE BUSES
In order to alleviate some of the parking issues that were experienced in 2015, we are partnering with several local school facilities that are near the Biddle Point Trail Head and the race start. It is a short 3/4 mile walk to the start from our anticipated parking venue, or you will have the option of taking a shuttle bus. Buses will run every 10-15 minutes throughout the duration of the event.
Parking will be at the Gunning Bedford Middle School
801 Cox Neck Road
New Castle, Delaware 19720
Google Maps Link Here
THERE WILL BE NO PARKING ALLOWED AT THE TRAILHEAD!
ALL PARTICIPANTS MUST USE THE DESIGNATED OFF-SITE PARKING AREA
Swags: 4 inch custom finisher's medal, (see it at: www.RuntheCanal.com), commemorative t-shirt, and other great items from our sponsors.
Other Stuff: Free fruit, water, snacks, music, and sponsor swag.
Blue Cheetah Sports Timing, LLC
Get ACTIVE on the Go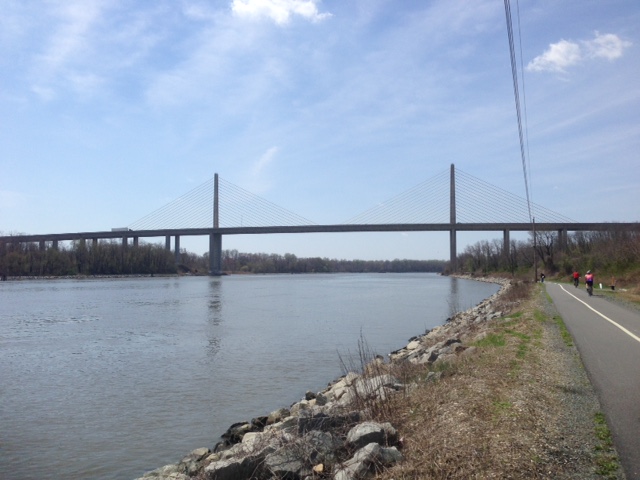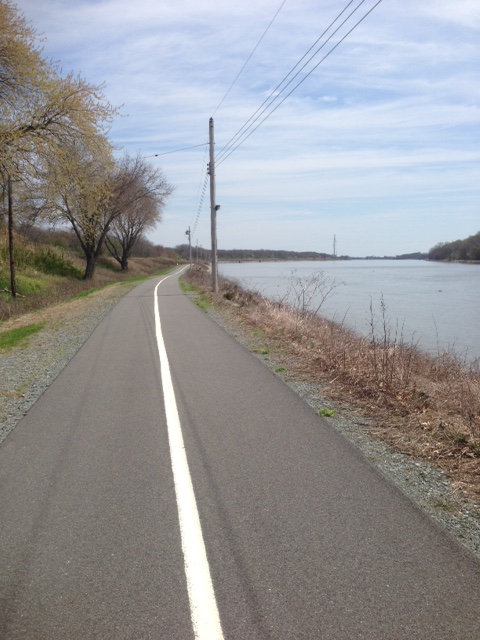 Map & Direction
C&D Canal - Biddle Point
•
Cox Neck Road Biddle Point Trail Head
New Castle
,
DE
19720
Get Directions