PINK LEMONADE 5k '4th Slice' to benefit Lemons of Love

Lions Park - Mount Prospect
Sunday - October 7, 2018 @ 9AM
EVENT DETAILS
Come join us for our 4th Annual Lemons of Love PINK LEMONADE 5K in Mount Prospect! Come run/walk with us to raise funds to build Lemons of Love chemo care packages.
And bring the whole family!
We will have an art table for the little ones to create "HAPPY PICTURES" that we use for the Lemons of Love bags. We need drawings with rainbows, sunshine, animals, smiley faces and other happy images to share with the chemo patients!
If you can't run or walk, come out to cheer for your favorite runner on race day!
We will have raffles, snacks, dancing and a DJ, too!
THE COURSE/TIMING
This is a measured 5k course that will be run with chipped bib's for all participants. The course will begin at Lions Park - Mount Prospect Park District (on a proven 5K course) and run through the nearby neighborhood. Water will be provided on the course and at the end. We will provide snacks and drinks at the end, in the park.
FEES
$40.00 for adults, teens $30.00 and $25.00 for Little Lemons until June 30th, then price goes to $45 for adults and $35 for teens, $30 for Little Lemons. Race day registration $50.00, teens $40.00 and $35.00 for Little Lemons (on-site, cash or check only!!) All registered participants will will receive a "Lemons of Love" 5K T Shirt & Lemon Swag Bag! Please specify t-shirt size when registering. No exchanges will be possible on race day. If you are creating or joining a fundraising team, please email Sarah@lemonsoflove.org to receive a $5 discount code for online registration!
First 500 registered race finishers will get a Lemons of Love 4th Slice Medal through the finish line.
FUNDRAISING
A fundraising webpage is automatically created for everyone who registers online! Prizes for the top fundraisers! EVERYONE WHO DONATES or RAISES A MINIMUM OF $50 by September 1st will be put in our give away (winners will be announced at 5k run and prize will be available for pick up after event). Visit the fundraising link for more details! Whether you raise an extra $10.00 or $1,000.00, Lemons of Love is grateful for your efforts! (FUNDRAISING IS OPTIONAL).
All teams that fundraise will recieve a special version of race day shirt (different color to celebrate your fundraising efforts). If you are creating or joining a fundraising team, please email Sarah@lemonsoflove.org to receive a $5 discount code for online registration!
Here are some other ways you can participate
Register a team! Each team member will get a $5 discount at registration (this $5 discount only works when no other coupon code is used)! Each team will be able to create their own fundraising page. There will be prizes (tba) for the top fundraising teams!
Be a VIP!! Sign up for our virtual runner program.
Not a runner or a walker? Not in the Chicagolad Area, but want to support? You can still show your support by donating or sponsoring a runner or walker to support the cause. Donations over $40.00 qualify for a Lemons of Love Swag Bag!
GROUP PRIZES
The first 500 registered entrants to cross the finish line will be awarded a medal.
Prizes will also be given to the top 3 male and top 3 female finishers.
Prizes will also be offered to different kids levels, tbd.
PACKET PICKUP
Packet Pick up will be at Athletico in downtown Mount Prospect at Northwest Highway and 83 from 6-8PM on Thursday, October 4th. See you there!
PARKING
Parking is available Lions Park and also across the street at the Village commuter lot (it is empty on Sundays). Please do not part at the South Church by the start of our race, they will tow your car.
POST-RACE HOUR
Don't let the good times end after the race! Join us for the post-race celebration. We will have drinks and snacks available for all registered participants. Burn off some calories in the run or walk so you can enjoy the treats afterwards!
REFUND POLICY
Lemons of Love will not be able to offer refunds for ANY reason. Please make sure you can attend on Sunday, October 7, 2018 prior to registration. If for some reason you need to withdraw, your packet will be available at pick-up. Rain day will be scheduled for Spring of 2018 and all paid entrance fees will be moved to that date.
VOLUNTEERS
We need lots of volunteers to make this event great! If you would like to volunteer for our event, please fill out our volunteer application
SPONSORSHIP
If your company is interested in becoming a sponsor of Lemons of Love 5K, please email jill@lemonsoflove.org for information and sponsorship opportunities.
VIRTUAL RUNNER!
If you would like to support but cannot make it out on race day, sign up as a Virtual Runner! Do the run or walk on your own, wherever you may be and Facebook, tweet, or email your time, route, etc. to us! All virtual runners will recieve a Lemons of Love Swag Bag!
LEMONS OF LOVE - PINK LEMONADE 5K SWAG
We will have t-shirts, bags, pins, and other Lemons of Love items available for purchase online and at the event.
** Please note that the under 14 category will receive a t-shirt this year. Please specify child size when registering.
Event details and schedule
Registration open at 7:30AM at Lions Park - MPPD.org
Registration will close at 8:45AM
Step off at 9AM
Please bring signed waivers (if you have not electronically signed) and ID.
Strollers, Baby joggers, Wheelchairs welcome (start at the back). No skateboards, roller skates, roller blades, bicycles will be allowed.
Snacks & Drinks immediately following run!
Thank you so much for your support of Lemons of Love - www.lemonsoflove.org
Get ACTIVE on the Go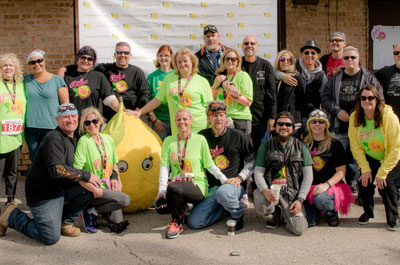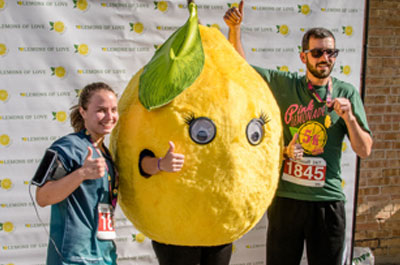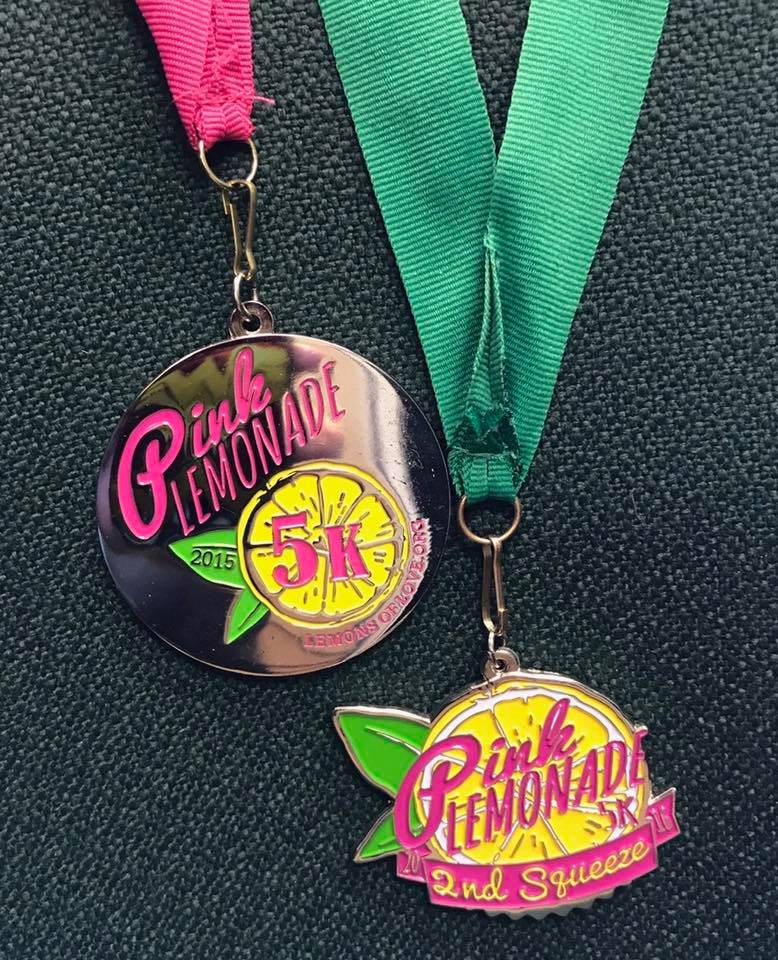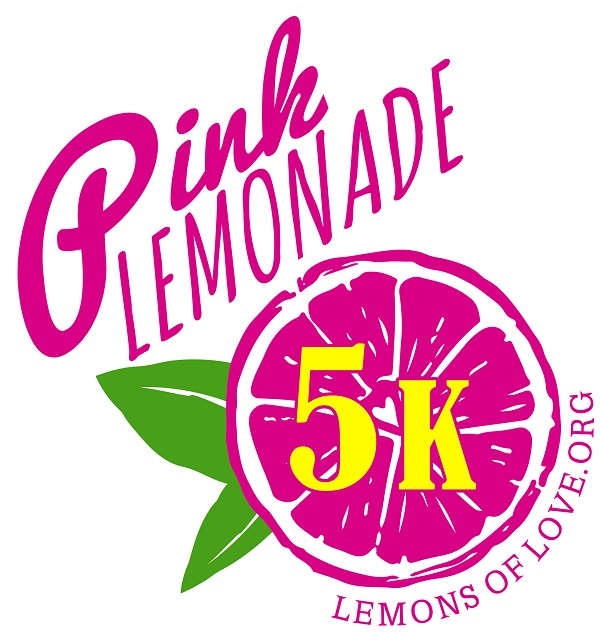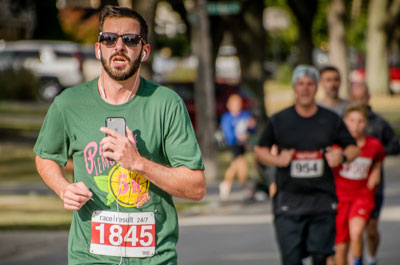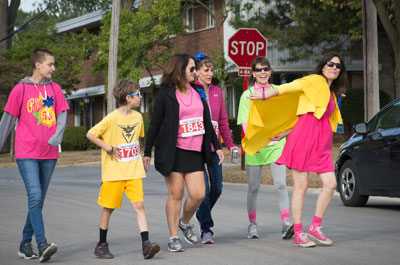 Map & Direction
Mount Prospect
•
Lions Park - Mount Prospect Park District - 9AM Maple and Lincoln - Lions Park
Mount Prospect
,
IL
60056
Get Directions