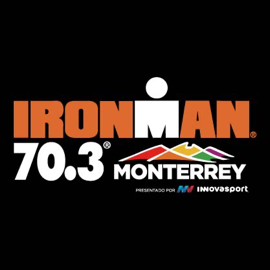 September 20, 2020
IRONMAN 70.3 MONTERREY 2020
Macroplaza Monterrey • Macroplaza

Monterrey,Zona Centro

,

Nuevo Leon

,

Mexico

64000
Organized by

ASDEPORTE USA, LLC_WTC
Monterrey is a city where modern architecture meets historic buildings: the Macroplaza and Metropolitan Cathedral which dates back to the XVIIIth Century contrast with the Faro de Comercio (Lighthouse of Commerce), whose famous green laser beam can be spotted from many places around the city. The Paseo Santa Lucia, a 1.25 mile long water canal, is the waterway linking the Museum of Mexican History and the Museum of the Northwest, both buildings located at the Macroplaza, with the Fundidora Park. And this is where all the action takes place. A perfect venue for newbies or those a bit nervous about open water swimming, for the swimming portion takes place in this canal; no waves, no swimming adrift, no visibility problems. The bike is flat and fast whilst the run takes place inside the Fundidora Park, where cheers from spectators, friends and family won't be missed as they may see you run past in several spots of the park.
Monterrey, donde la modernidad y la historia confluyen en un mismo espacio: la Macroplaza. Aquí, la Catedral Metropolitana –que data del siglo XVIII– contrasta con el Faro de Comercio –cuyo famoso láser verde se puede ver desde muchos puntos de la ciudad–. El paseo Santa Lucía, un canal de agua de dos kilómetros de longitud, es la vía que conecta el Museo de Historia Mexicana y el Museo del Noroeste, ambos recintos situados en la Macroplaza, con el ParqueFundidora. Es en este hermoso parque donde toda la acción tendrá lugar. Un lugar ideal para los novatos o para aquellos a quienes el nado en aguas abiertas los pone un poco ansiosos: sin olas, sin corrientes, sin problemas de visibilidad. El recorrido de bici es plano y veloz, mientras que la carrera a pie se desarrolla dentro del Parque Fundidora, donde no faltarán las porras de amigos, familia y espectadores, ya que podrán verte en varios puntos.
Event details and schedule
IMPORTANT INFORMATION:
REGISTRATION FOR THIS EVENT IS PERSONAL, NON-TRANSFERABLE, NON-REFUNDABLE AND IT IS VALID FOR THIS EDITION ONLY. IT IS STRICTLY FORBIDDEN TO HAND YOUR NUMBER TO ANOTHER PERSON OR TO PARTICIPATE WITH SOMEONE ELSE´S NUMBER; TO DO SO MAY LEAD TO A SANCTION OF UP TO 12 MONTHS.
EACH PARTICIPANT MUST PICK UP THEIR RACE KIT IN PERSON AND MUST SHOW A VALID PICTURE ID ( i.e ., passport, driver's license or visa).
INFORMACIÓN IMPORTANTE:
LA INSCRIPCIÓN A ESTE EVENTO ES PERSONAL, INTRANSFERIBLE Y NO REEMBOLSABLE Y SÓLO ES VALIDA PARA ESTA EDICIÓN. QUEDA ESTRICTAMENTE PROHIBIDO ENTREGAR TU NÚMERO A ALGUIEN MAS O COMPETIR CON EL NOMBRE DE OTRA PERSONA. HACERLO PUEDE CONLLEVAR UNA SANCIÓN DE HASTA 12 MESES POR PARTE DE LA FMTRI.CADA UNO DEBE RECOGER SU PAQUETE PERSONALMENTE. PARA ELLO, DEBERÁ MOSTRAR UNA IDENTIFICACIÓN OFICIAL CON FOTOGRAFÍA (INE, licencia de manejo, pasaporte o visa).
September 20, 2020
Sunday
Macroplaza Monterrey
Macroplaza
Monterrey,Zona Centro
,
Nuevo Leon
,
Mexico
64000
Media
1 Photos and Videos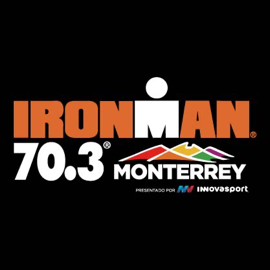 More events from this organizer