The most incredible running event of the millennium – The MVP Ultimate Beer Run:  One half of the registrants will start at Third Space and run/walk to City Lights where they will be treated with a tantalizingly delicious freshly brewed beer. The other half of the registrants will start at City Lights and run/walk to Third Space where they will enjoy an amazingly refreshing freshly brewed beer. After savoring the goodness at the turn-a-around, each of the respective groups will return to their starting location and be rewarded with a sustainable gold medal - another beer. 
You get:
the running time of your life,

innumerable high fives as you pass runners going in the opposite direction,

TWO, yes TWO, incredible complimentary beers,

a fashion forward event T-shirt,

$1 off each beer at City Lights Brewing and Third Space Brewing for the whole day on September 23,

discounts at the Harley-Davidson Museum®:the satisfaction of knowing that all net proceeds will benefit Menomonee Valley Partners, a nonprofit that is working to make the Menomonee Valley the best it can be.

Save $6 on adult entrance to the Harley-Davidson Museum®
10% off at MOTOR® Bar & Restaurant, and
10% off of purchases of $25 or more at The Shop for all your gear!
Event details and schedule
9/23/2017 11:00AM start time. Cheers!
City Lights Brewing Company
Get ACTIVE on the Go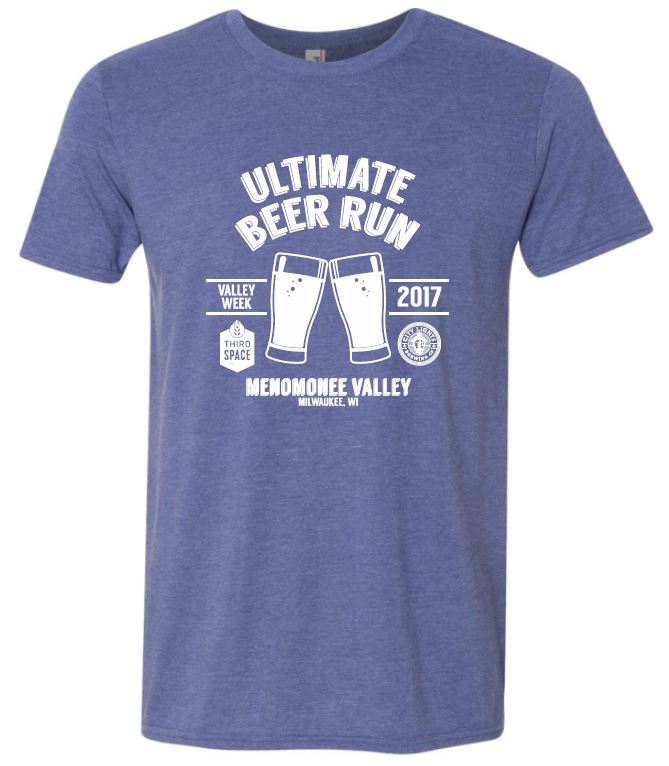 Map & Direction
City Lights Brewing Company & Third Space Brewing
•
2200 W. Mt Vernon Avenue 1505 W. St. Paul Avenue
Milwaukee
,
WI
53233
Get Directions