Do anything ACTIVE on 9/26/15, and help make the world a HAPPIER and HEALTHIER place! YOU can participate from anywhere in the WORLD! Or join Dr. Thomas Budde - Founder/Operator of theGIVEshirt.com - at the Lakefront in Milwaukee, WI as he runs 24 hours straight from midnight to midnight. You can run, walk, bike or do anything ACTIVE - for any amount of time or distance. You can also participate from wherever you are in the world that day by simply doing something active. You can also DONATE at http://www.theGIVEshirt.com/. Or even oranize a group or event wherever you are that day, and raise money for any good cause of your choice. We appreciate you telling us (theGIVEshirt@gmail.com) what you are doing so we can share it with the WORLD, and increase the awareness of health and giving. Thank You!
Event details and schedule
-FREE donated professional MASSAGES!
-Raffle Prizes
THIS EVENT IS A TOOL FOR EVERYONE TO USE!
*Inform everyone about the event.
*Commit to running, walking, or doing anything active on 9/26/15.
*Tell everyone what you are doing, and why you are doing it.

And if you want, you can also:
*Raise money for, or Donate to, your favorite cause.
*Challenge yourself to go beyond your previous "limits"...

Please also go to the facebook event: https://www.facebook.com/events/357896394419099/
- CLICK "JOIN" (upper right of that page),
- then CLICK "INVITE FRIENDS" (also upper right)
to inform all of your facebook friends.
Thank you!

By doing the things listed above, you help everyone in the world become more conscious of their health, and also of giving. And help raise money for numerous good causes. And with the help of the ripple effect, the amount of difference you make in the world is unknowable, and limitless!

This event is also a fundraiser. PLEASE DONATE! To whatever cause you prefer!
* Click the "Donate" button on the http://www.theGIVEshirt.com/ home page. Use a Credit/Debit Card - you do NOT need a paypal account!
* You can also log in to your paypal account and transfer money "to friend/family" to theGIVEshirt@gmail.com so they don't take a commission!
* Please mail Checks (made out to theGIVEshirt.com) to:
theGIVEshirt.com
1075 E. Connie Lane
Oak Creek, WI 53154
* Or email us a pledge amount per mile - theGIVEshirt@gmail.com. After the Runathon you will be emailed the number of miles run by Thomas Budde, Ph.D., Founder & Operator of the GIVE shirt movement, so you can submit your donation.

Please click the following link to see videos about the runathon. Please "like" them, "share" them, and subscribe to theGIVEshirt.com's youtube account so you can be notified each time we post a video!
http://www.youtube.com/watch?v=uO-7c9ZsrTA&feature=share&list=PLueLS0dmk1DTmoUorPTXf6y5_OX2iJGkp

From Midnight to Midnight we are running a loop in downtown Milwaukee along the lake. There is a main meeting point with food/water, bathrooms, parking, etc. We are also carrying a big flag! So it is very easy to find us and run, walk, or ride with us to help attract attention and raise awareness!
If you cannot join us in the Milwaukee area, then please organize a group in your area!

Dean Karnazes, the "Ultramarathon Man" and most famous distance runner in the world, is also running! His non-profit, Karno Kids – the Runathon's primary benefiting partner – prevents increasing childhood illness by helping kids be active.
The GIVE shirt movement is entirely Volunteer-Operated, and increases the global consciousness of giving. We distribute clothing printed with the word "give" and give ALL PROCEEDS to numerous other charities.

Exact Milwaukee, WI Route:
Home Base: Just West of N. Lincoln Memorial Dr. and North of E. Lafayette Rd. by tennis courts. Text 414-350-0124 if unable to find the meeting spot.
9 mile "loop" details:
Starting on sidewalk on east side of N. Lincoln Memorial Dr. at bottom of steps coming down from Sponsor/Partner Bartolotta's Lake Park Bistro at intersection of E. Ravine Rd. Running south.
1 mile marker: Exercise equipment just south of E. Water Tower Rd.
2.5 mile: Veteran's Park (center point of 3 "out-and-backs") - turn left just north of Art Museum, and then right to run south along lake behind Art Museum and Summerfest.
4 mile: turn left at south end of Lakeshore State Park to return to Art Museum along lake.
5.5 mile: turn right after Art Museum at "center point" to run to end of inlet and back, along McKinley Marina.
6.5 mile: return from "center point" to start point.

Thank you for helping us achieve our mission!

First 125 participants receive FREE Chipotle Burrito!

Sponsored by:
The North Face
Starbucks
Chipotle Mexican Grill
Vitamix
Elete Electrolytes
Footmindbody
Footlevelers Orthotic Stabilizers
Alliance Packaging Group, Inc.
Badgerland Striders Running Club

Thank You also to other Partners:
Running in the USA
Keep Running MKE
InStep Physical Therapy & Running Center
lululemon athletica
94.5 The Lake
WJMR Jammin' 98.3
WISC-TV / Channel 3000
Milwaukee Magazine
M: Milwaukee's Lifestyle Magazine
Madison Magazine
Shepherd Express
NBC15 Madison
99.1 The Mix
103.7 KISS-FM Milwaukee
Sportsradio 1250 WSSP
Performance Running Outfitters
roadracerunner.com (http://www.roadracerunner.com/)
Duck Soup Signs & Design
Get ACTIVE on the Go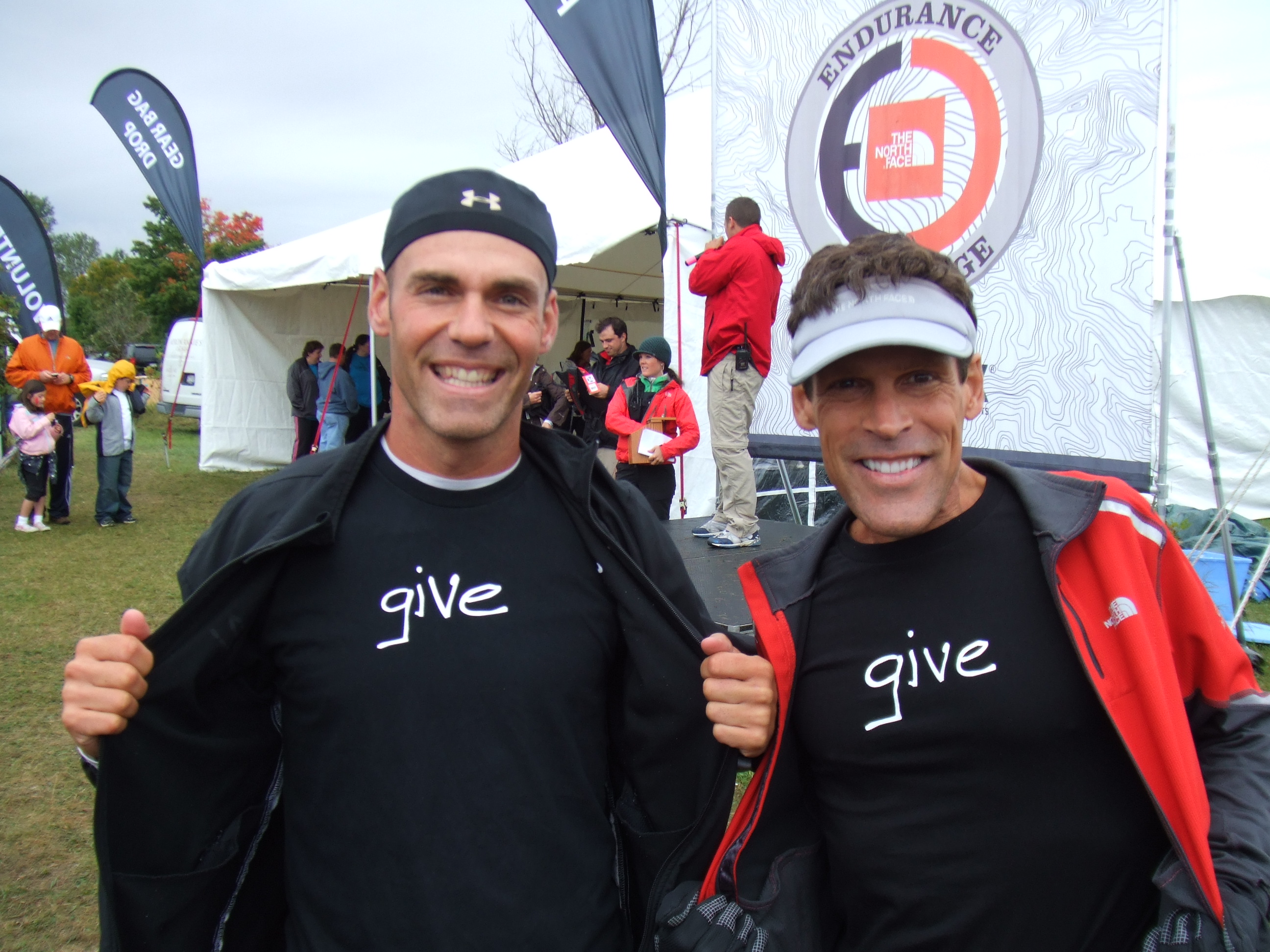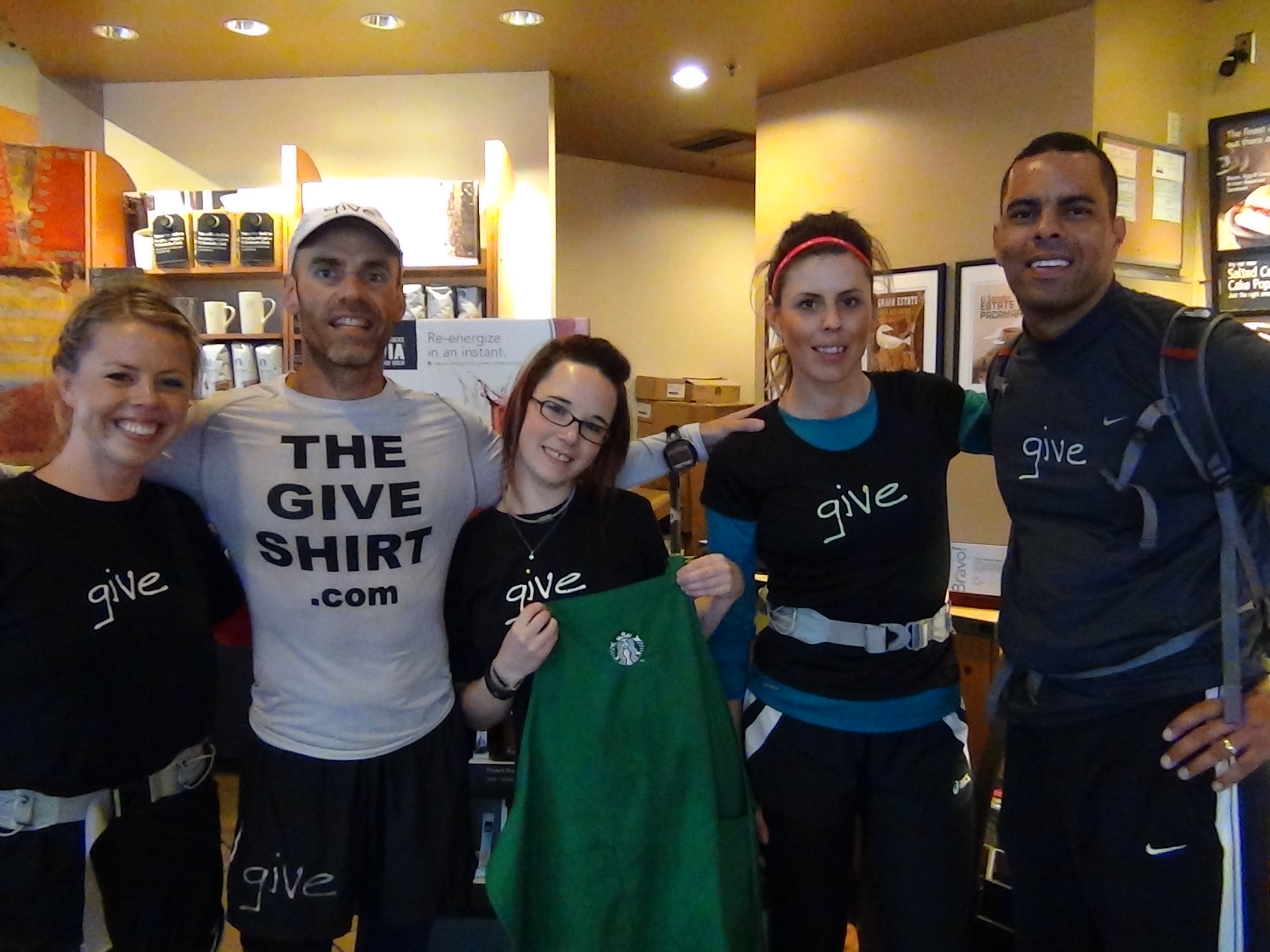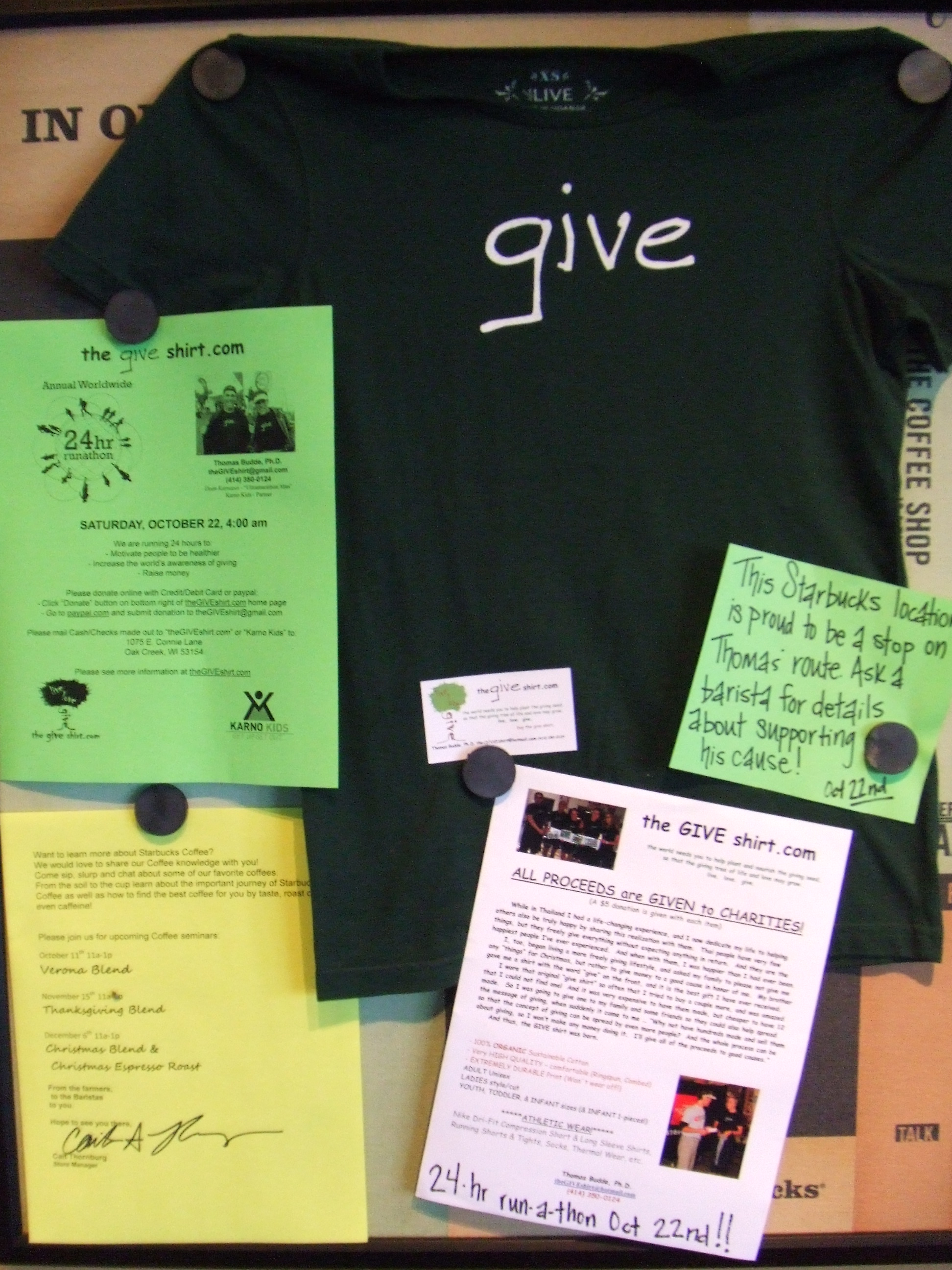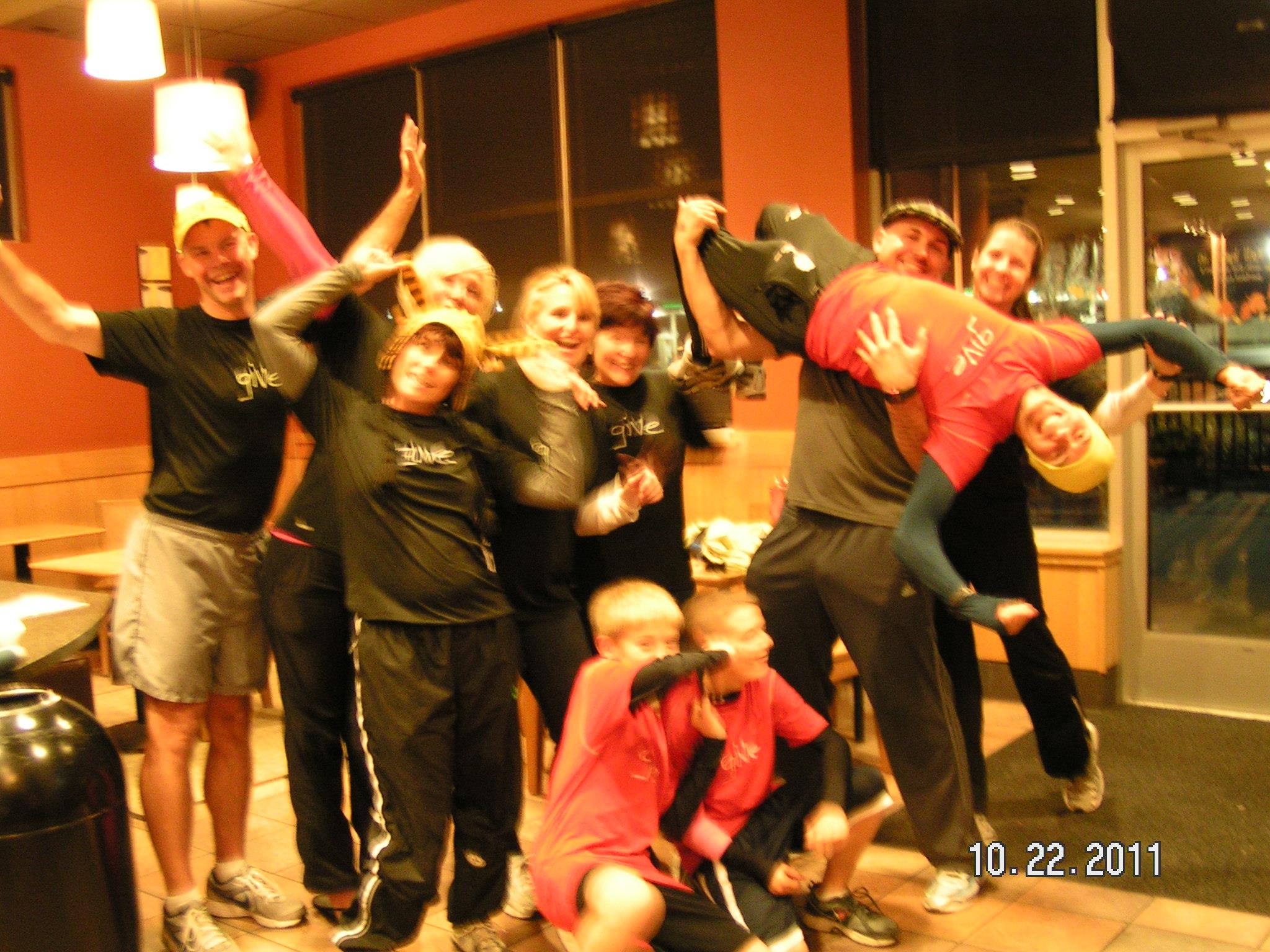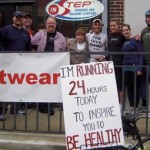 Map & Direction
Anywhere in the World (or Milwaukee) - FREE Nike Dri-Fit Socks printed with "give" included!
•
Lakefront
Milwaukee
,
WI
53211
Get Directions