Join TriToFinish in collaboration once again with Organizers of the MUTT Series of races and the Bay City Early Morning Rotary Driathlon for the 2nd Annual Snow Moon Trail Run!  The Snow moon is a traditional name for the full moon that occurs in February in North America. This event has runners embracing the snow and cold air temperatures with a fun race through the dark.
Runners embark on one of several race distance options - 5k, 15k or 25k - along a 5k loop of wide trails (not single track) through the woods of City Forest in Midland, Michigan. Runners completing multiple laps will run through a chute located inside of the Snow Moon event tent. After you finish, be sure to bring your own adult beverage to consume as you cheer on those braving the cold night run as they run past you through the tent. 
This is a USA Track & Field Sanctioned event.
Last year's race sold out at 300 participants weeks before race day (with over 100 runners on a registration wait list).  This year we've increased participation to 400 runners.    Don't be left out "in the cold" without a race this year!  Register early!
Event details and schedule
The Snow Moon Run will take place in Midland's City Forest on wide-track cross country ski trails and mountain bike trails.  The course will be marked with small LED lights to assist with trail navigation.  The race is composed of a 5k trail course with runners able to choose a 1, 3, or 5 lap option.  If you are opting for multiple laps, you'll enjoy cheer from those in the tent as you run directly through a 3,200 square foot event tent.  This race has one "aid" station with bonfire manned by enthusiastic volunteers that participants will pass twice on each loop of the course.  
Date:  Saturday, February 11th, 2017
Start Time:  6:30PM
Location:  Midland City Forest
Address:  2840 E Monroe Rd,  Midland, MI 48640
Packet Pickup and Late Registration 
Saturday, February 3rd, 2018 from 3:00-5:30PM at the race tent
T-Shirts and Amenities 
All participants at this event will receive a custom Snow Moon finisher medal, FREE online finisher photo, custom race bib and professional chip timing. 
T-shirts and sweatshirts for this event are available at added cost and must be ordered by Sunday, January 28th. These shirts will a good quality cotton blend and will be available in unisex or ladies cut. Ladies! Please be aware that ladies cut shirts are SMALLER and more form fitting than the standard unisex shirts. Take that into account when ordering. See "Additional Purchases Available" section below for details on cost and sizing. 
Times and Timing:
This event will be electronically chip timed by Miller Race Management in accordance with USATF sanctioning requirements. 
Awards
Top 3 Overall Fastest 5k (1 Lap) Male & Female (chip timed actual) 
Top 3 Overall Fastest 15k (3 Lap) Male & Female (chip timed actual)
Top 3 Overall Fastest 25k (5 Lap) Male & Female (chip timed actual)
Results
Results will be displayed at the event and will be posted at TRITOFINISH.COM within 48 hours of race completion.
Volunteers
Interested in volunteering?  Events like this can't be successful without great volunteers!  Sign up HERE and we'll be in touch.  All volunteers receive a cool, TriToFinish logo'd tech t-shirt courtesy of ATS Printing in Merrill, MI!
Distances:
5K, 15K, or 25K Trail Run
Additional Purchases
To keep costs low to participants, we are making t-shirts an "additional purchase".  For this race, we'd also like to offer the option to purchase a sweatshirt… as it IS winter, right?  
T-Shirts - $5 Additional Purchase
A limited number of t-shirts in unknown sizes will be available race day for $10 each.  Don't take the chance.  Buy yours when registering online!  Sizes available:
Unisex Small
Unisex Medium
Unisex Large
Unisex Extra Large
Unisex 2XL
Ladies Cut Extra Small
Ladies Cut Small
Ladies Cut Medium
Ladies Cut Large
Ladies Cut Extra Large
Sweatshirts - $30 Additional Purchase
A limited number of sweatshirts in unknown sizes will be available race day for $40 each.  Don't take the chance.  Buy yours when registering online!  Sizes available:
Unisex Small
Unisex Medium
Unisex Large
Unisex Extra Large
Unisex 2XL
Frequently Asked Questions
Can I bring my dog to this race?
Only if your dog…
a)    Doesn't bite
b)    Is used to running snow-packet trails
c)    Is tent trained (We don't want to step in poo)
Do I need a head lamp?
We highly recommend head lamps so you can see where you are stepping.  Trail races by nature require greater attention to one's footing.  Snow and darkness increase the need to be more aware of your footing.  Trails will be "marked" by small LED lights that do NOT provide ambient light and are intended only to help provide direction.
Will the trail be lit or marked?
The trail will not be lit.  However, there will be LED lights and course markings to guide runners through the course.
Will there be an aid/water station on the course?
Yes.  The course constricts for a bridge crossing at approximately the 1.5 mile mark.  An aid station providing water and snacks of several sorts will be set up at sign 11 on the event map so that runners will pass by it twice for every 5k lap.
Do I need special running shoes for this race?
Not necessarily, though winter and/or trail specific shoes would help tremendously in keeping your footing on this course.  We recommend you visit our friends/partners at Runners Athletic Stores in Midland, Saginaw, Bay City, and Mt Pleasant to find the best available options!
Can I wear snowshoes for this race?
Sure you can.  Why the heck not.
Can I wear cross-country skis for this race?
No.  Just… no.
Can I walk or ruck instead of run?
Absolutely.  We ask that you sign up ONLY for the 1 Lap 5k or the 3 Lap 15k races and that you remain to the side of the trail and out of the path of runners if you choose to walk or ruck though. 
Refund Policy
We completely understand that plans change and athletes will sometimes be unable to compete in an event they've signed up for.  Unfortunately, refunds will not be provided for any event unless the event is cancelled for reasons within our control.  Dangerous weather, natural disasters, and local emergencies are examples of reasons an event may be cancelled that are NOT within our control.
Should an athlete have an injury or other medical issue keeping them from competing in an event they've registered for, we would be happy to transfer their registration to a similar TriToFinish-owned event up to and including the same event the following season.  A doctor's slip may be required as proof of injury or ailment.  Failure to provide proof if requested will result in non-transfer of the event. 
Transferring registrations to other athletes is NOT allowed.
Get ACTIVE on the Go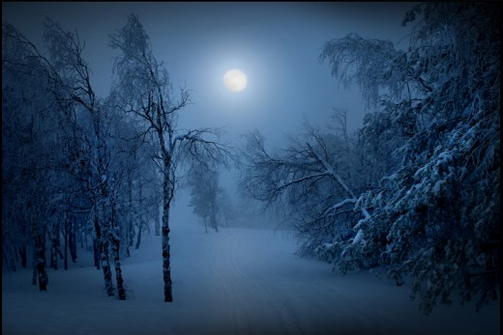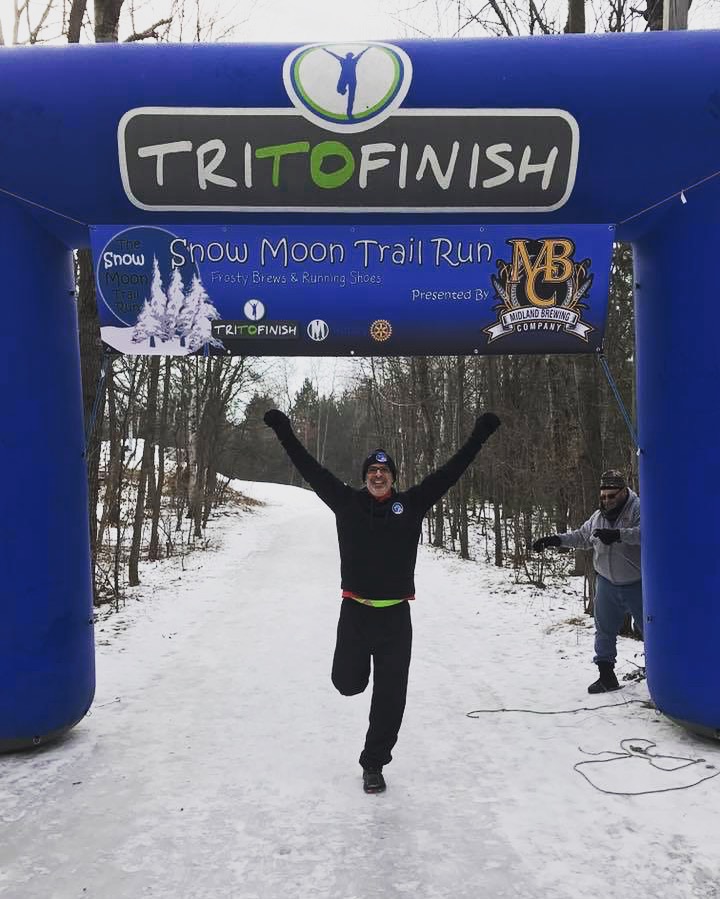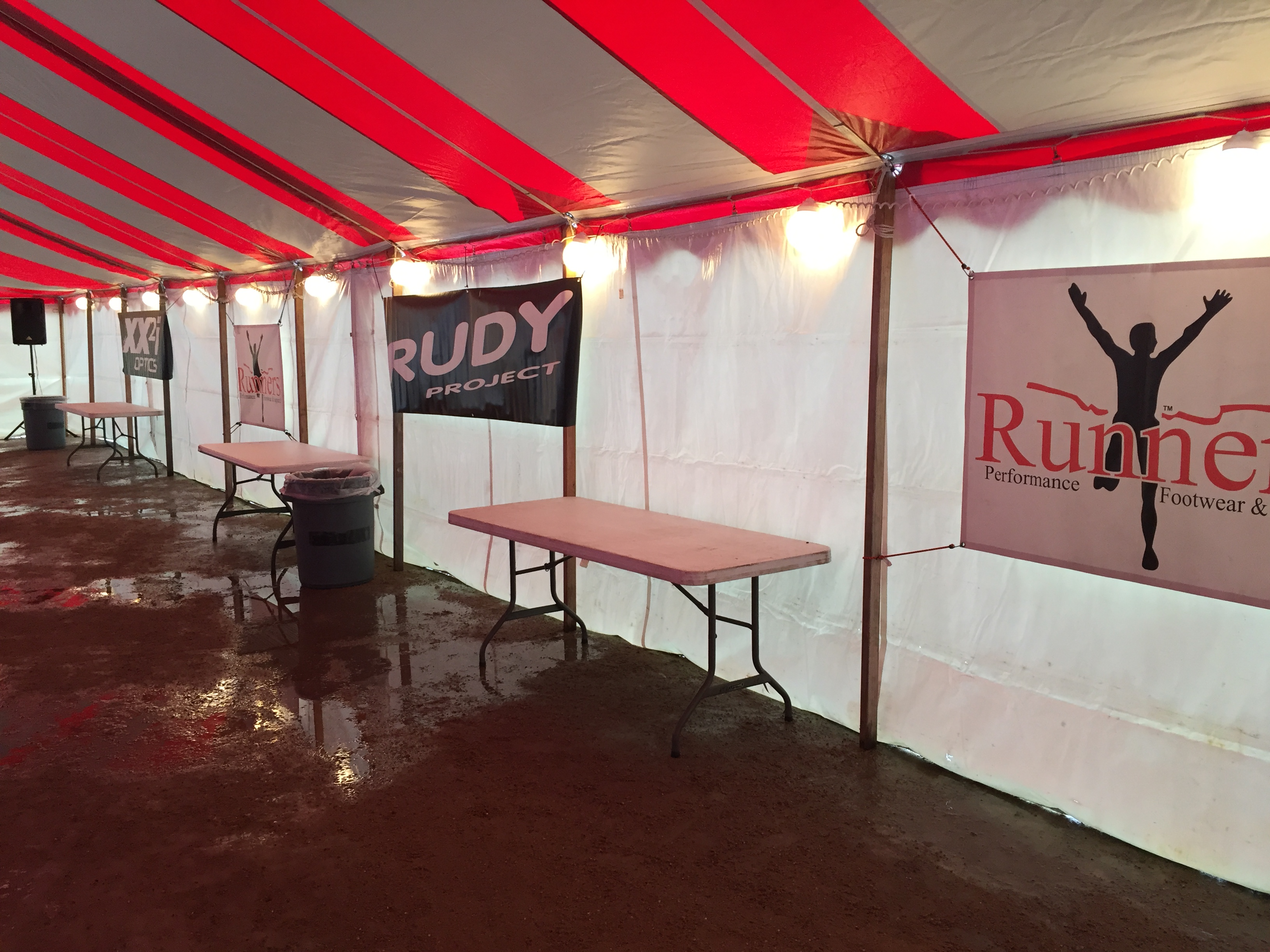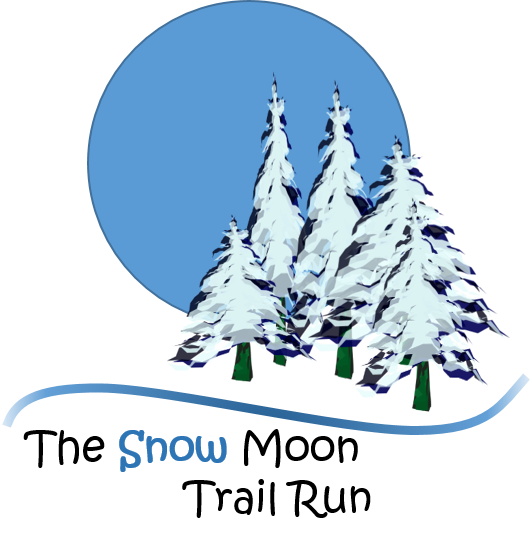 Map & Direction
Midland City Forest
•
2840 E Monroe Rd
Midland
,
MI
48640
Get Directions