Professional Development for Coaches and Athletes
TRAINING TOOLS FOR THE TRIATHLETE
Learn how to analyse training and racing data (ie: heart rate and power output) in programs such as Training Peaks, Strava and Best Bike Split. As a coach, you will learn how to interpret, measure and provide feedback to athletes based upon the analysis provided by these analytical platforms. As an athlete, this workshop will provide skills on how to use your own data to train and race smarter.
Presented by: Stephen Lane
Inspired by how the human body adapts to exercise training and intrigued by the mechanisms behind it, Stephen holds a PhD in Biomedical Science (RMIT University). Stephen completed his PhD under the supervision of Professor John Hawley, one of the most well renowned researchers in the area of exercise nutrition and metabolism.
Stephen's PhD research focus was the manipulation of carbohydrate availability and the effect on training adaptation and performance. As part of his research Stephen spent time at the Australian Institute of Sport, investigating nutritional interventions on cycling time trial performance. This research was used in the development of strategies used by the National team at the 2012 London Olympic Games.
A keen endurance cyclist, Stephen holds a number of Masters State time trial and road titles. He has a particular interest in educating athletes about ways to optimise performance. In a systematic approach to training adaptations, he incorporates a range of strategies including physiologically based training programs, nutritional and ergogenic interventions to support training adaptation and performance.
Key workshop competencies:
Understand the tools

Learn how to analyse heart rate and power output.

Get the most from Training peaks and associated data platforms.

Accurately setting training zones and race pacing strategies

How to develop training and racing goals using an athlete's historical data
Event details and schedule
WHEN: 24th June 2017
TIME: 1.00 - 4.00pm

WHERE: MacRobertson Girls High School, 350-370 Kings Way Melbourne - Boom gate 1934
COST
TA Member Coach $60, TA Member Volunteer Club Coach $20

TA Member Athlete $60, Non-Member Athlete $90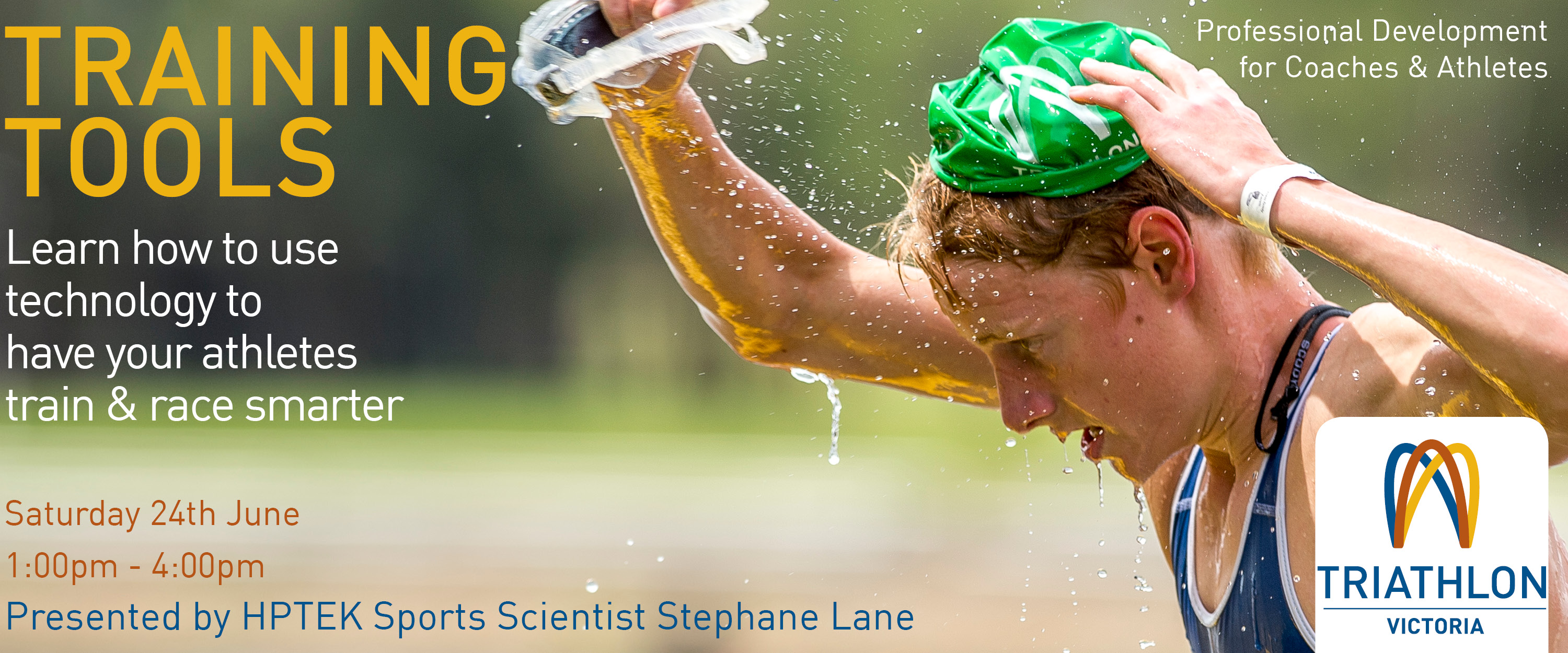 Map & Direction
MacRobertson Girls High School
•
350-370 Kings Way
Melbounre
,
VIC
,
Australia
3000
Get Directions